San Franciscans don't need an excuse to celebrate. But give us a good one, and watch out.
As we get ready to bid adieu to 2017 and welcome the new year, let's take a frolic down memory lane to see how the city partied it up on New Year's Eve in the past.
---
1907-1910, The Mission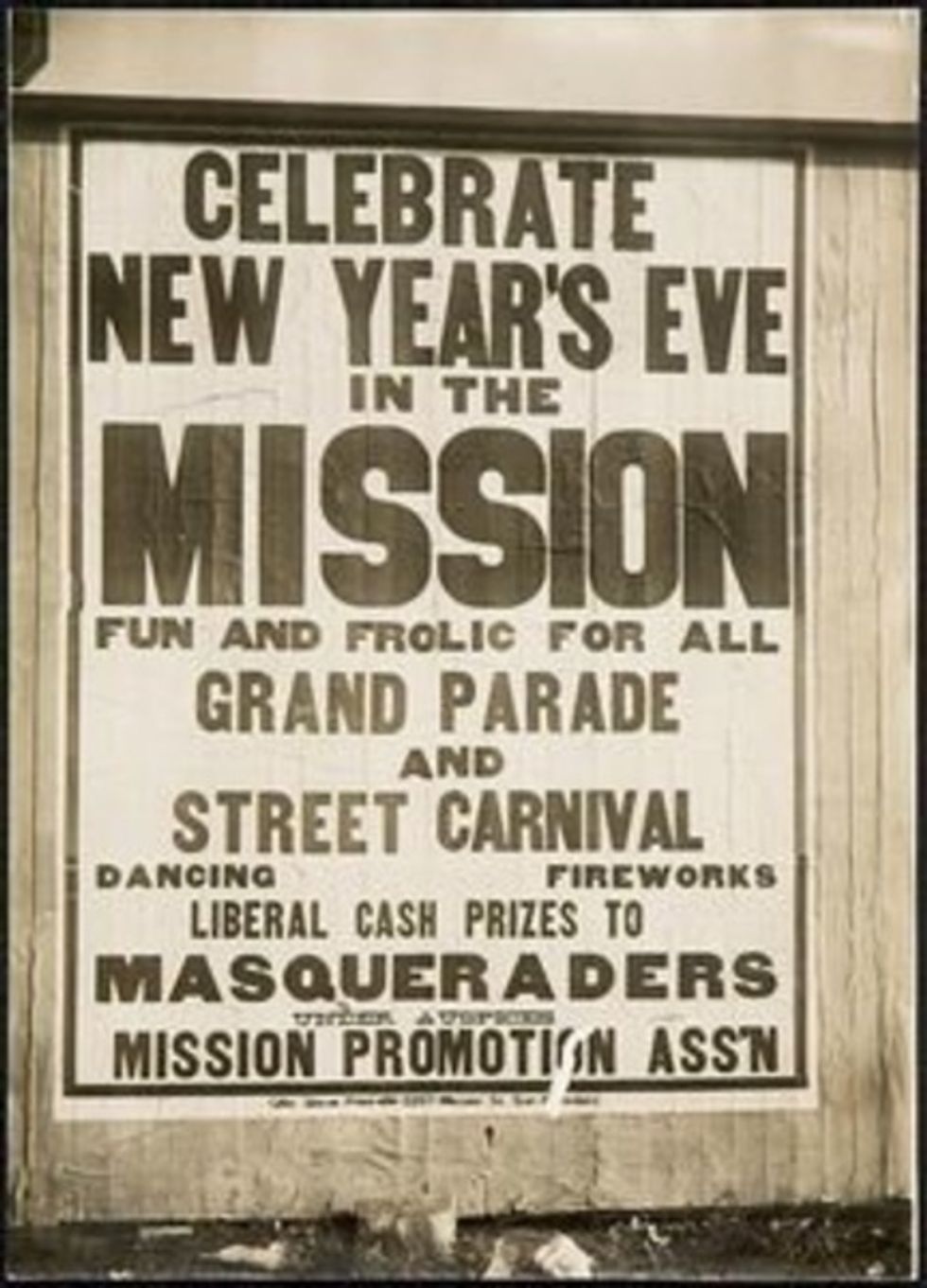 A photograph taken by N.S. Hoyt, shortly after the 1906 earthquake.
(Courtesy of the Fine Arts Museums of San Francisco)
This early 1900s sign shows that parades, masquerades, and street carnivals have been a part of San Francisco celebrations for over 100 years. Dancing and fireworks were also advertised, with all festivities held in one of the coolest neighborhoods in the city, the Mission.
1912, Ocean Beach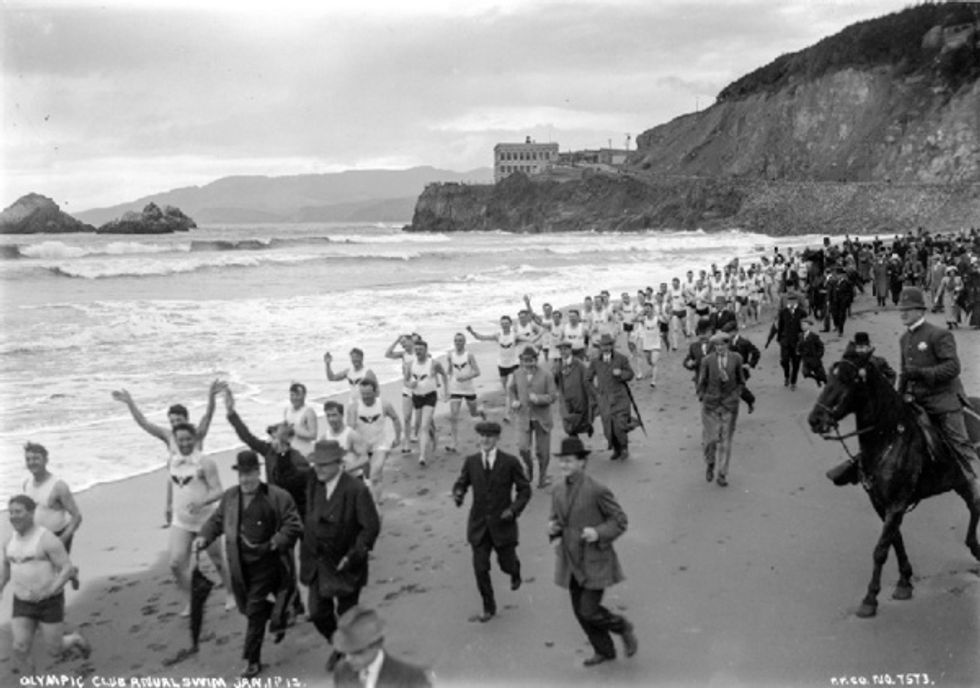 The Olympic Club New Year's Swim.
(Pillsbury Picture Co., courtesy of private collector, via opensfhistory.org)
This 1912 photo demonstrates an annual city tradition, when the Olympic Club, founded in 1860, splashes in the new year with a brave plunge into the frigid waters of the Pacific Ocean.
1919, Chronicle Building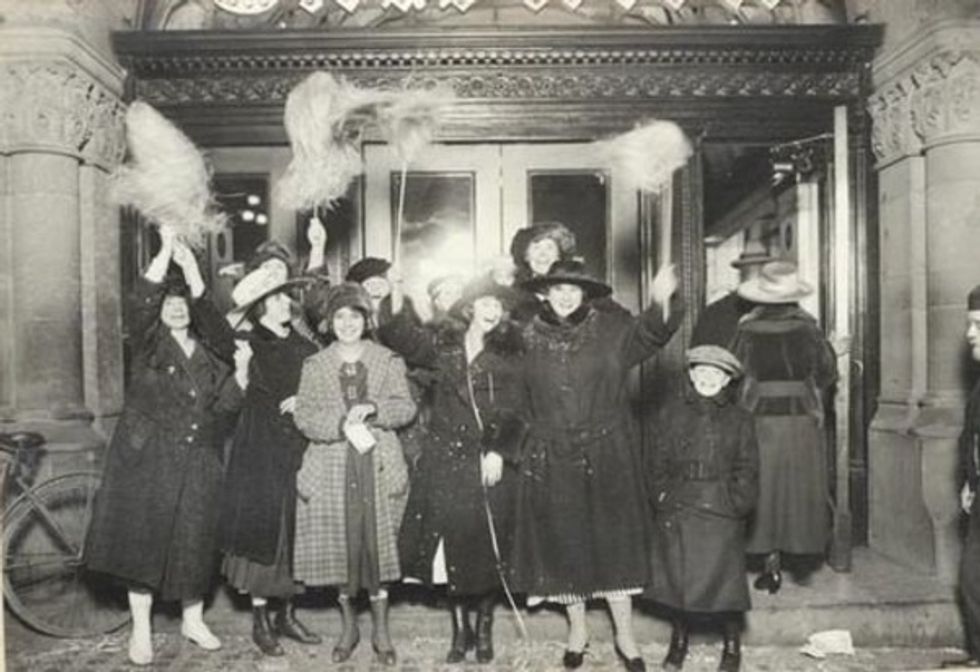 The Chronicle building has seen it all over the years.
(Courtesy of the Hamilton Henry Dobbin Collection, via Pinterest)
Throwing confetti and waving streamers, these merry revelers were captured ushering in 1920 in front of the Chronicle building at Kearny and Market.
1934, Barbary Coast nightclub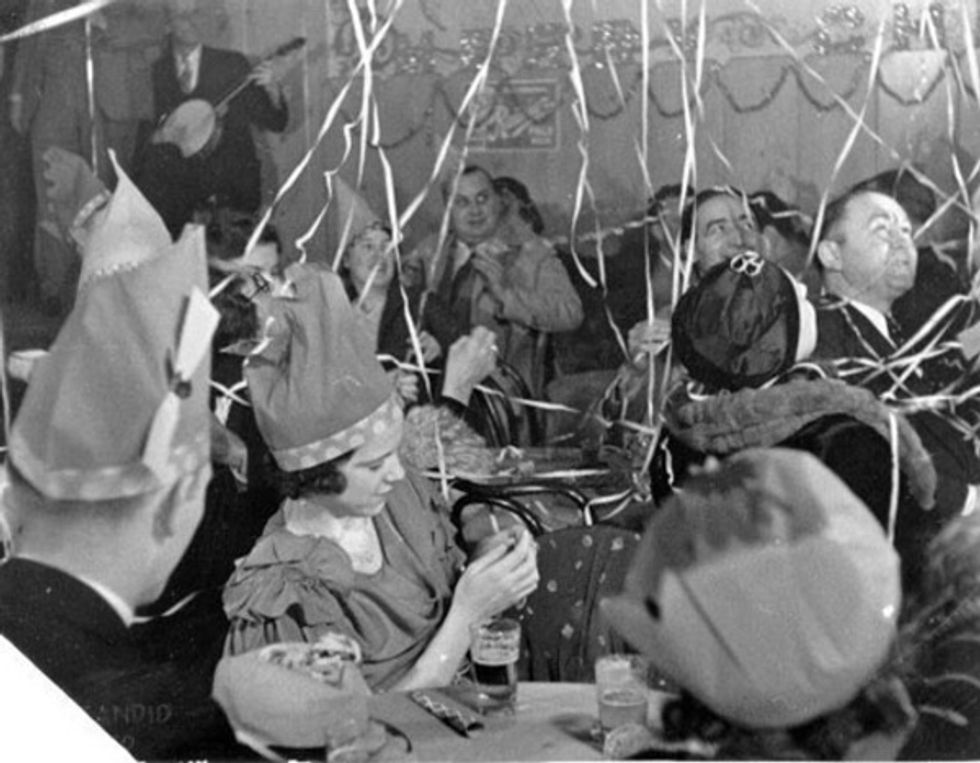 (Courtesy of San Francisco Public Library)
In 1934, the party hats looked a little different than they do today, but the sentiment was the same. This photo shows the last year-end party to be held at the Barbary Coast nightclub, complete with streamers, libations, and a banjo player.
1943, St. Francis Hotel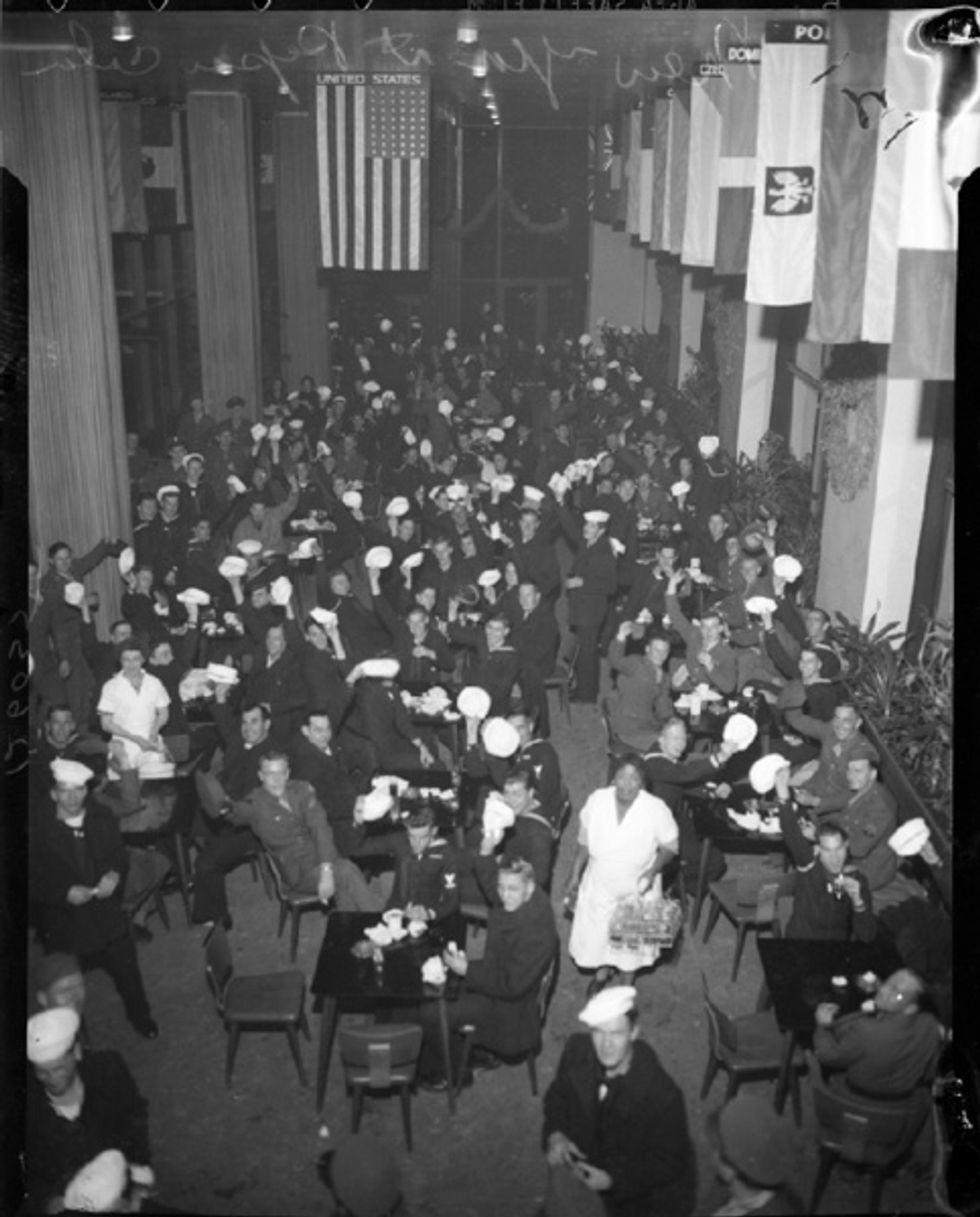 (Courtesy of a private collector, via OpenSFHistory)
A room full of servicemen were celebrating the end of 1943 in this WWII-era photo at the St. Francis hotel.
1947, House Party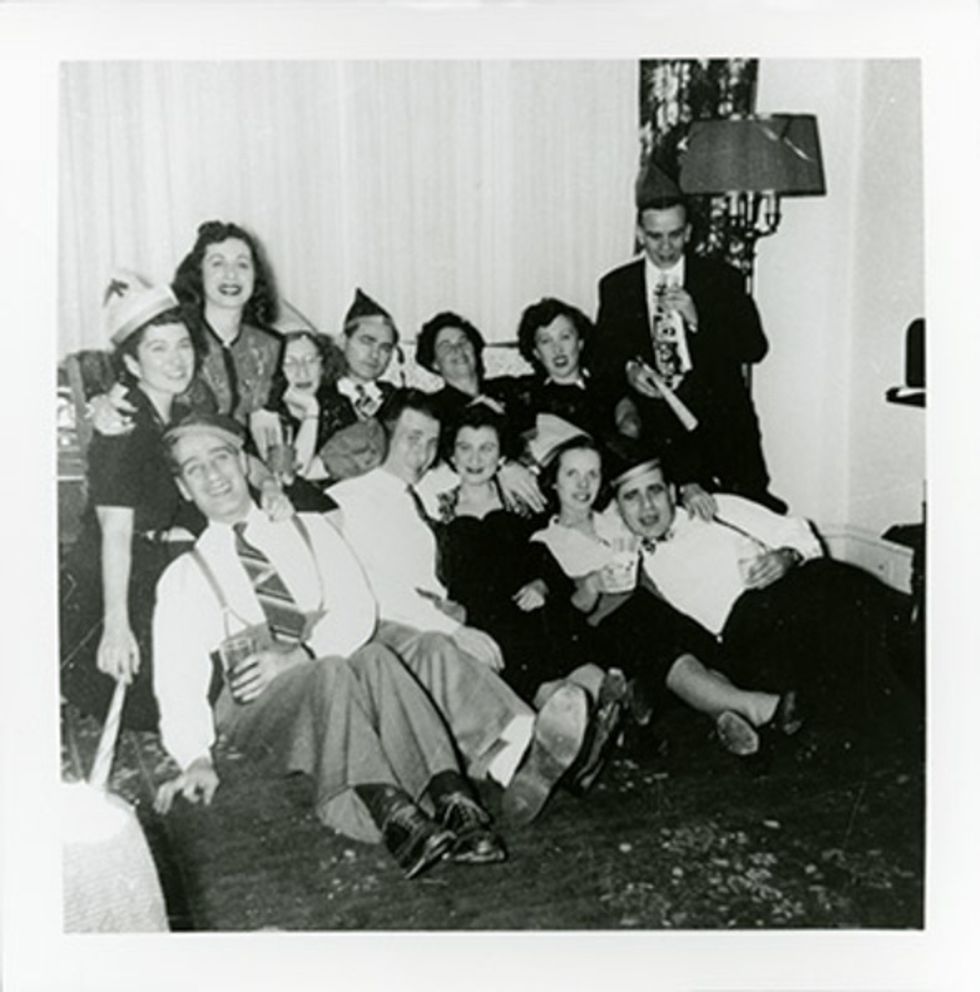 (Courtesy of San Francisco Public Library)
New Year's Eve house parties have forever been popular among those who don't like to brave the crowds. This 1947 photo shows a shindig in a home on Baker Street, hosted by Flora (wearing the hat) and Martin (in suspenders and a striped tie).
1955, Bimbo's 365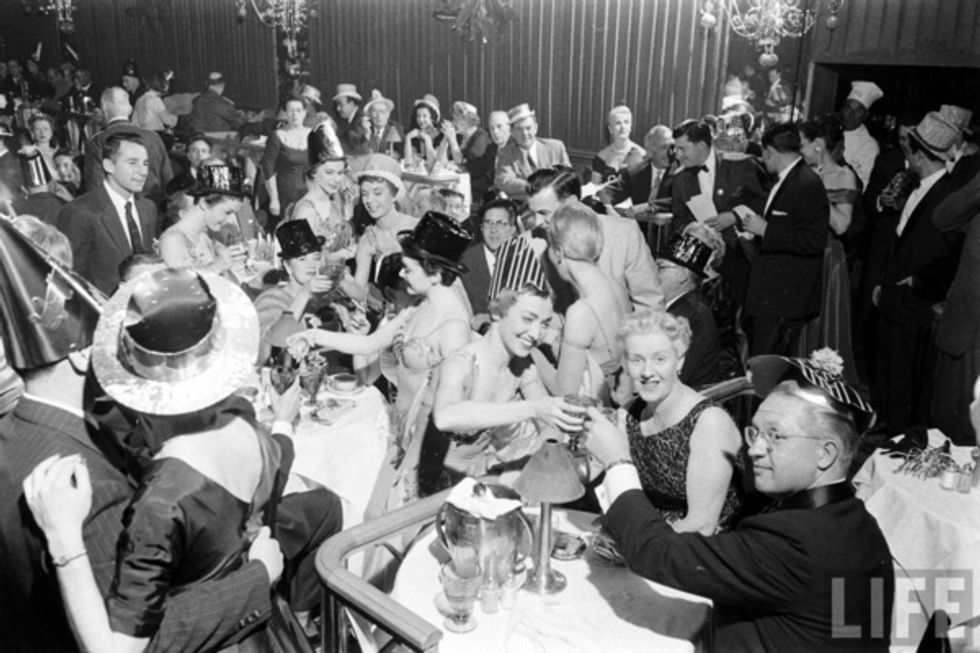 (Courtesy of N.R. Farbman for Life magazine)
Life magazine captured this festive moment, where patrons of Bimbo's 365 in North Beach were toasting, embracing, and looking forward to 1956.
1969/1970, Fillmore West and the Winterland Ballroom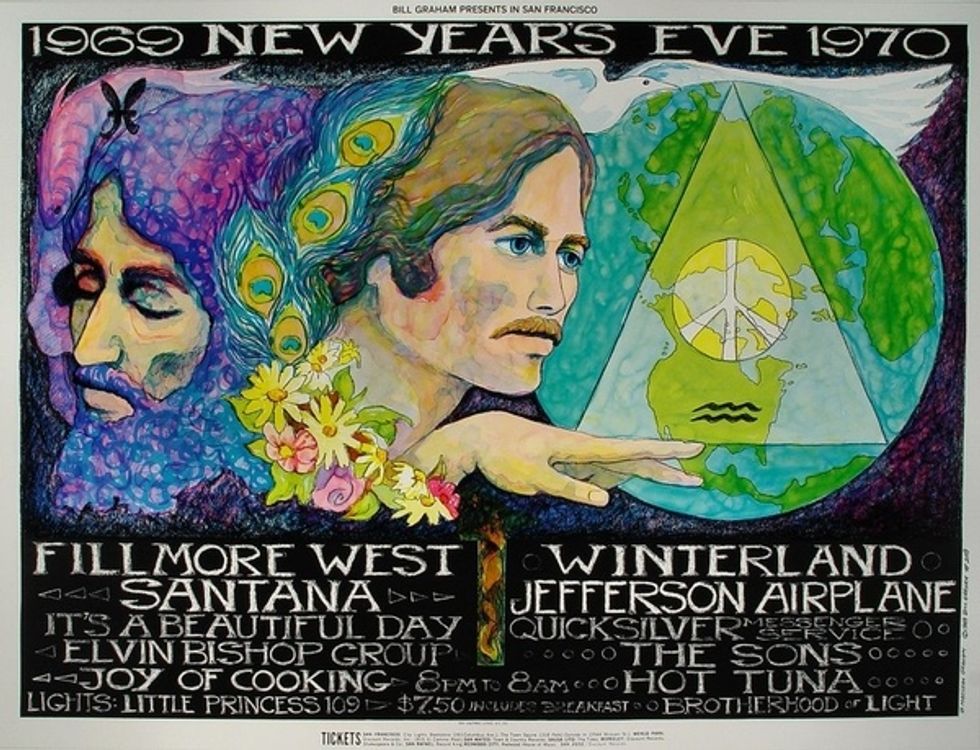 (Art by Bonnie MacLean, via wolfgangs.com)
What better way to celebrate New Year's Eve than by catching a great concert. NYE 1969 brought headliners Santana to Fillmore West and Jefferson Airplane to Winterland.
1976, Downtown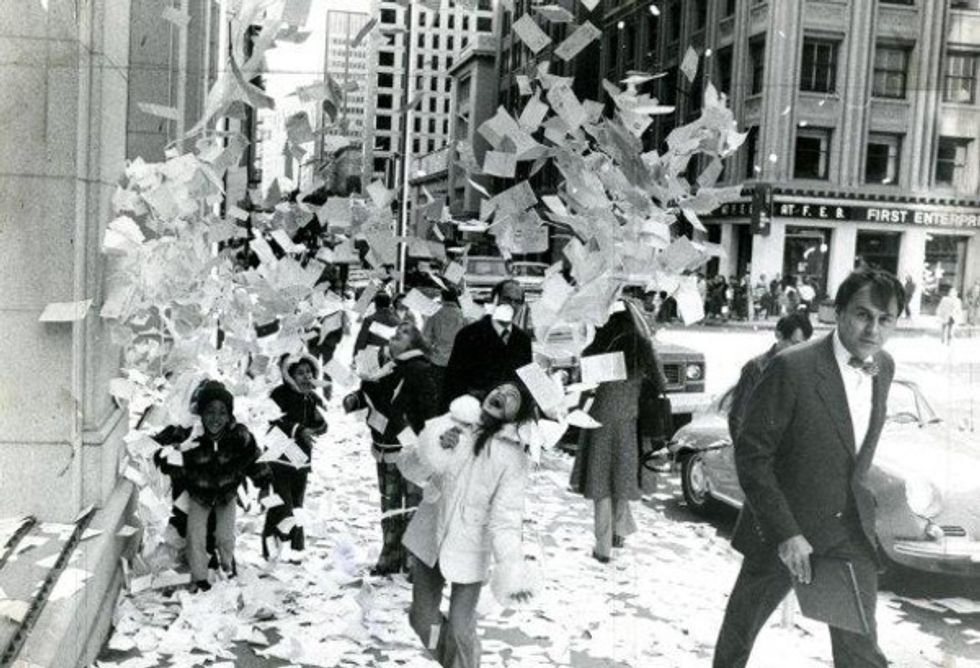 (Courtesy of William S. Young/The Chronicle)
For at least six decades, at the end of every year, it was a San Francisco tradition to throw the year's calendar pages out the window. Here we see some '70s kids having fun throwing the pages into the air.
2010s, Bay Bridge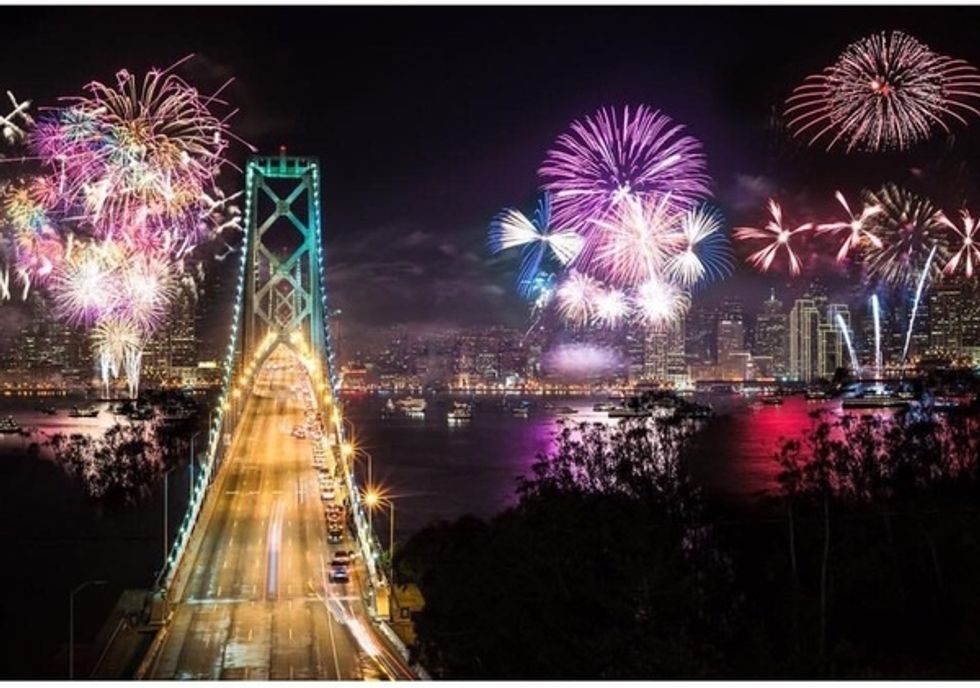 What's New Year's Eve without a display of dazzling fireworks? Each year, many line up along the waterfront to see the sparkles in the sky.