The festival known as the Outside Lands commences tomorrow and San Francisco will be subject to lots of good–nay–GREAT music, food, arts, and jovial drunkards in Golden Gate Park. If you want to take a break from all that to get your laugh on, swing by the Barbary. It's a magical tent of wonder, warmth, love, and most importantly, pee-in-your-pants comedy. The tent will be busting at the seams with great talent, and here are ten acts that you should check out.
---
Moshe Kasher: Moshe was born in New York, but moved to Oakland when he was one, so it's safe to call him a local. You can catch his stand-up special Moshe Kasher: Live in Oakland or read his memoir Kasher in the Rye: The True Tale of a White Boy from Oakland Who Became a Drug Addict, Criminal, Mental Patient, and Then Turned 16...or you can just watch him talk about his hairy arms.
Craig Robinson: You loved him in This is the End and adored him in all those seasons of The Office. Now he brings his irresistibly sexy comedy and music to Outside Lands.
Jeffrey Ross Roasts San Francisco: Citizens of San Francisco need to brace themselves: Master roaster Jeffrey Ross is prepped to snark and berate our fine city — in the most loving way possible. Just look what he did with Joan Rivers.
Maria Bamford: She's cute, adorable, and kind of bizarre–all of which makes her lovably hilarious. She can be seen as a vacant, recovering addict on the latest season of Arrested Development, but still knows her way around a stand-up stage.
Natasha Leggero: Fans of Yahoo's The Bachelor parody, Burning Love, may recognize Natasha as the inappropriate, pantless drunkard who tried to woo Ken Marino. Others may recognize her from her stand-up or her inebriated retelling of the Patty Hearst story on Comedy Central's Drunk History.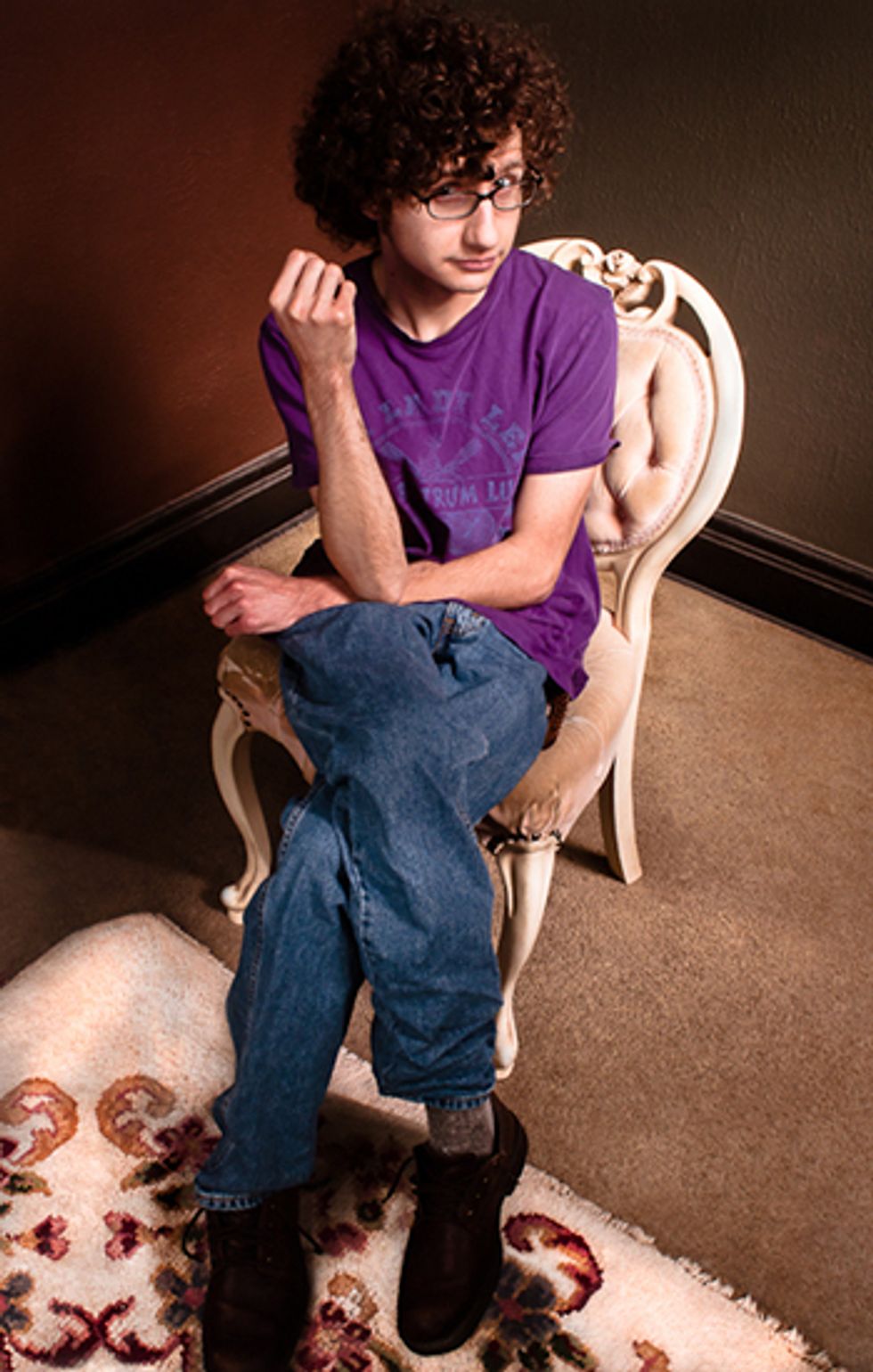 Jesse Elias: The San Francisco native will be back this year to defend his title in the Competitive Erotic Fan Fiction at the Barbary, which he has won not once, but twice. This time, he is kicking booty and taking names.
Morgan Murphy: This fancy lady's comedy writing talent has been utilized for shows like Late Night with Jimmy Fallon and CBS's 2 Broke Girls, but if you want some true Morgan realness, check out her stand-up. 
Joe Mande: Do you love Parks and Recreation? Then you should thank Joe Mande. He is one of the many writers on that show who make you chuckle at the shenanigans of Pawnee government. And based on his stand-up, he knows a lot about the origin of milk drinking.
Nick Thune: Nick was also one of many comedians to appear on the second season of Burning Love, where he plays an extension of his comedy act which includes good ol' fashioned storytelling, accompanied by the gentle sounds of an acoustic guitar.

Bruce McCulloch: Comedy nerds of the '90s may remember Bruce from his days on Kids in the Hall or, most recently, from Arrested Development as Father Marsala on the talk show As It Is Such, So Also As Such Is It Unto You. Either way, he still brings the funny.