No longer will you have to travel all the way to Corte Madera or Burlingame to check out the latest Tesla model. If all goes according to plan, Tesla Motors will open their first San Francisco showroom this summer.
---
The historic site at 999 Van Ness Avenue formerly housed the Bentley and Lamborghini dealerships, which combined forces with British Motor Car earlier this year and moved down the block.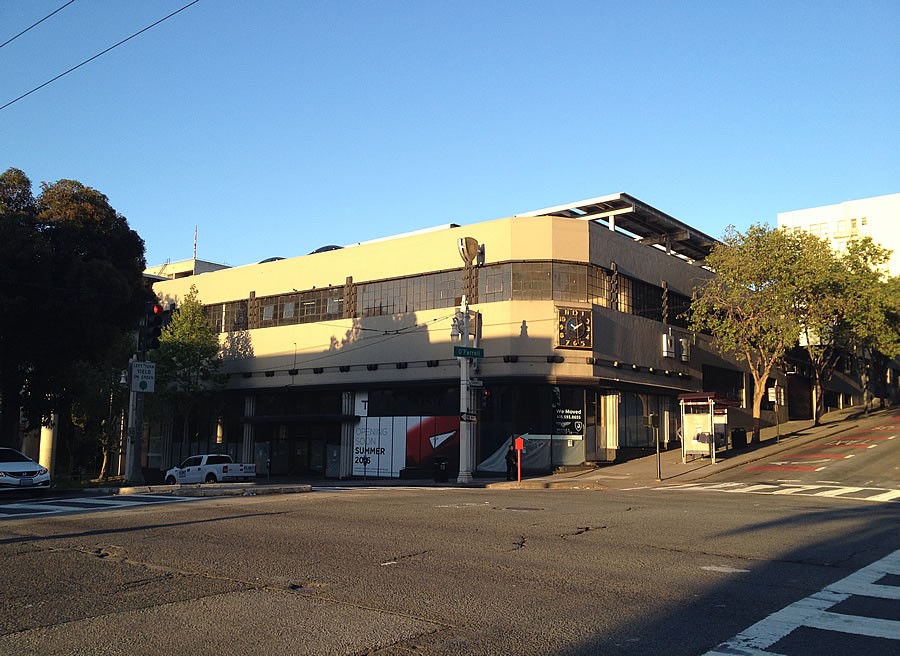 (999 Van Ness Avenue; photo courtesy of SocketSite)
As reported by SocketSite, the building is zoned for development and a renovation of the existing showroom is underway. Tesla Motors hopes to open their doors this summer.