Some say Valentines Day is a Hallmark Holiday, but it's a good excuse to be romantic and treat yourself and your loved one to something sexy (or at least gluttonous). With that in mind, we've planned a perfect day for you in Napa and found the best that the surrounding wine countries have to offer. So, this year, skip the teddy bear and flowers and head up to the wine country with your sweet, or commiserate in style with your pals. 
---
Perfect Day in Napa
Stay the night at the historic and luxurious Napa River Inn and start your day with breakfast in bed, courtesy of Sweetie Pie's. The bonus here is that you don't have to worry about getting crumbs in the bed.
Since Valentines Day is all about hearts, Ehlers Estate is a perfect place to begin as 100% of the proceeds from their wine sales go to international cardiovascular research. The setting and the winery itself are very romantic but call 48 hours in advance for the Valentine's special, Perfectly Paired, which starts with a stroll in the vineyards and barrel sample and ends with a paring of Ehlers' complex and tasty wines with hand-made confections from Woodhouse Chocolates.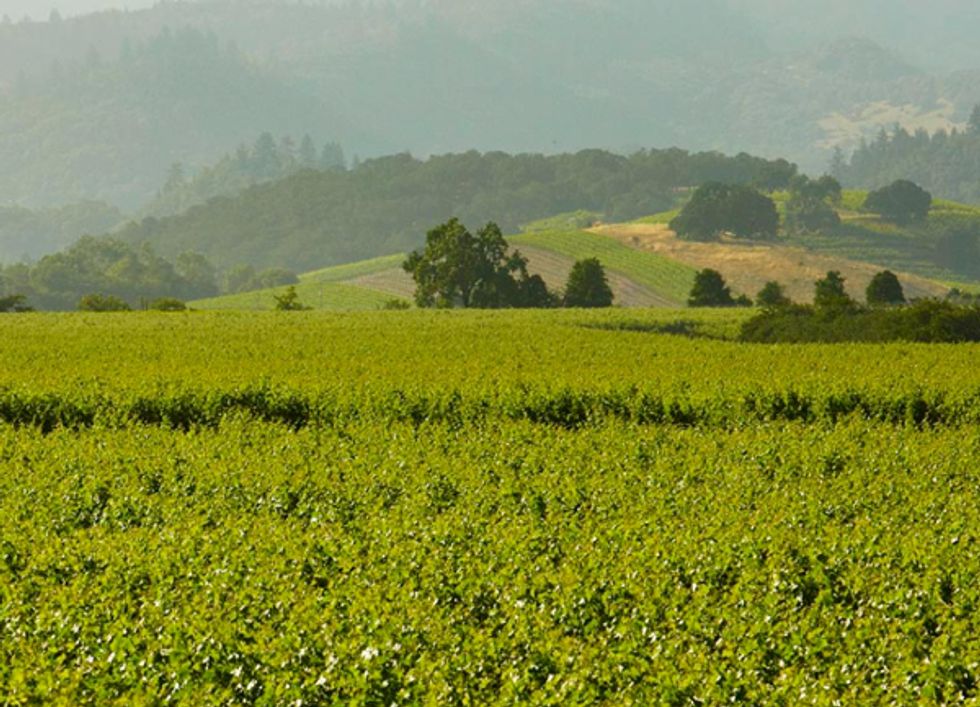 Pick restaurants, picnic spots, and wineries using 7x7's Top 7 most Romantic things to do in Napa. If it's photo-ops and vistas that you're into, check out Wineries With the Best Views. If you like it sappy, hit Gargiulo and Silverado Vineyards as they have equally beautiful but opposing (north to south) views of the valley, and you can draw all kinds of romantic parallels for you next poem. 
Leave room for a nap before dinner or keep it gonig, but make reservations in advance and head to dinner at Lakehouse at Calistoga Ranch (Calistoga), Cindy's Backstreet Kitchen (St. Helena), Bistro Jeanty (Yountville), etoile at Domain Chandon (Yountville) or Celadon (Napa).
If you're looking for a romantic after-dinner spot, both the John Anthony Lounge and 1313 Main are open late and have suave vibes, great wines, and private areas. Others might enjoy a little music at Silo's Jazz Club.
Check our Best Luxury Spa Specials In the Wine Country if you're looking for a massage or treatment, and read on if you're going to be in Sonoma or beyond.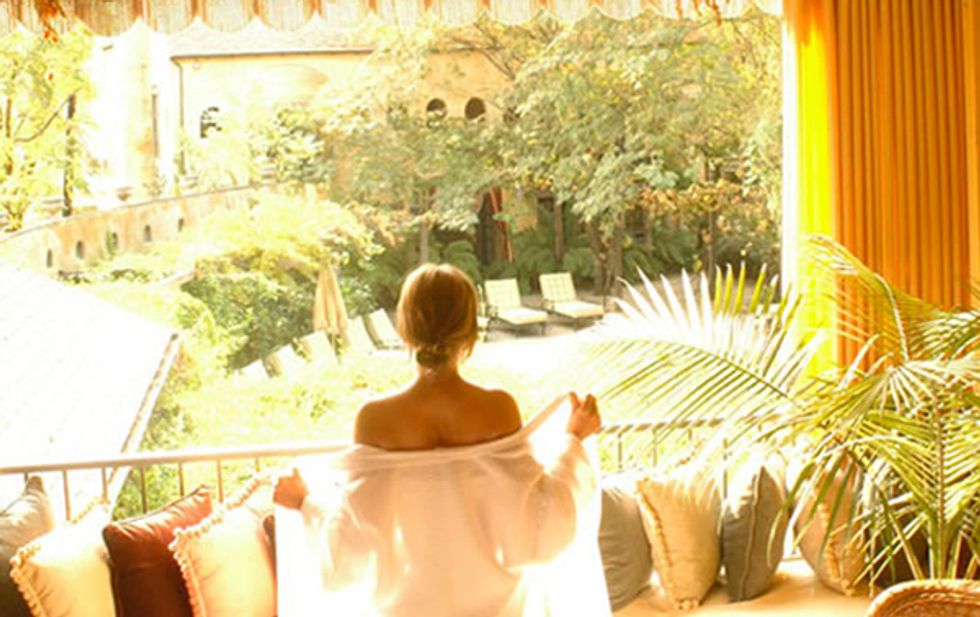 Sonoma:
Kenwood Inn and Spa's Ti Amo Couples Experience includes: a one-night stay; 80-minute massage for two, either in-room or on The Spa terrace with a bottle of sparkling wine; seasonal food and wine flight tasting for two available 5:00 to 10:00 p.m.; includes in-room breakfast. Valid through March 31.
The Lodge at Sonoma is unveiling their Festival of Roses for Valentine's Day, which showcases their Pink Aphrodisiac Wine Flight crafted with world-class Pinot Noir grapes grown in California, Mexico and France. This flight is available between February 13-21 for $20. They also have an impressive rose garden for a romantic walk and a Two Hearts in One spa treatment at the Raindance Spa, a couple's massage for 50 minutes and $120 during the month of February. 
Jenner Inn is having a special where you'll have a chance to Renew Your Vows with a package that includes overnight accommodations in a romantic suite with panoramic views, a private deck and jacuzzi hot tub, in-room breakfast, a massage for two, and the opportunity to renew vows with a non-denominational minister. The package is available February 9-15 (one night: $880 / Two nights: $1,150). Available without vow renewal for a reduced rate.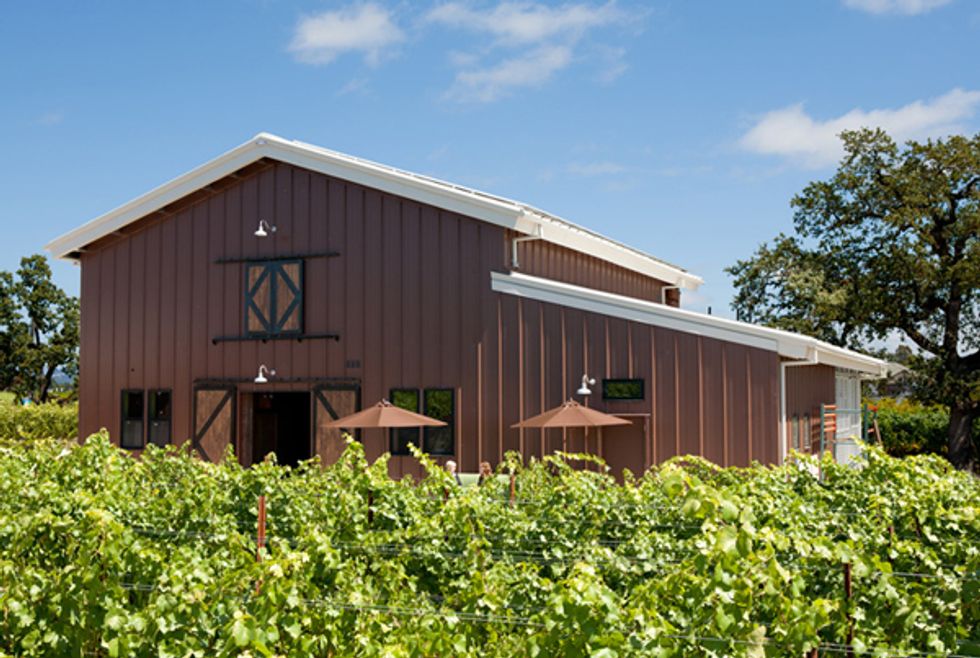 Inman Family Winery is offering a romantic weekend special at their private farmhouse getaway in Russian River Valley on the Olivet Grange Vineyard. Included with a two or three night stay is a bottle of the 2009 Endless Crush Brut Rosé Nature sparkling wine, as well as a private tasting with the winemaker.  This offer is valid through February 29, 2012 and costs $695 for a two-night weekend and $895 for a three night weekend. 
Valley Ford Hotel's Sonoma Coast Getaway Package includes overnight accommodations for two, a Sonoma County Cheese Platter, two split-bottles of sparkling wine, a Cedar Enzyme Bath for two at Osmosis Day Spa, and a four-pack collection of the two ounce signature Ginger Jasmine body care line. The package is available Sunday through Thursday and costs $275 based on double occupancy.
Safari West is heating things up with their Safari Sex Tour, featuring an open-aired safari vehicle ride led by Safari West's animal experts who reveal all about wild-life courtship. The Safari Sex Tour takes place on Saturday, February 11 at 2:00 p.m. and includes a chocolate and wine reception prior to an open-air vehicle tour. Reservations required, $90 or book seperately for your large party.
Taste Route 116 is hosting Sweet 16 in celebration of Valentine's Day and is an opportunity to taste all along Route 116 on February 11. More details are available at the website and it's only $25.
Livermore:
The Restaurant at Wente Vineyards has a newly appointed Executive Chef and he's serving up a decadent Valentine's Menu in the beautiful Livermore vineyards.  The four course menu will be priced at $95 per person.