Tom Ford world domination. That's the way I see it. Fashion rejoiced when the designer remerged with a women's ready-to-wear collection, while his menswear and sunglasses had already been brewing success. Then, there was a bold line of scents. And now, Mr.Ford continues to seed his provocative brand with an extension into the most feminine segment of all: Beauty.
---
Tom Ford Beauty just rolled out in select Neiman Marcus stores and last week the San Francisco store celebrated with makeup applications, a ready-to-wear presentation, and lots of champagne. Bergdorf Goodman in New York hosted the first release last month where over $52,000 worth of cosmetics sold at the launch event. That's not hard to believe — this beauty line is seductive and expensive.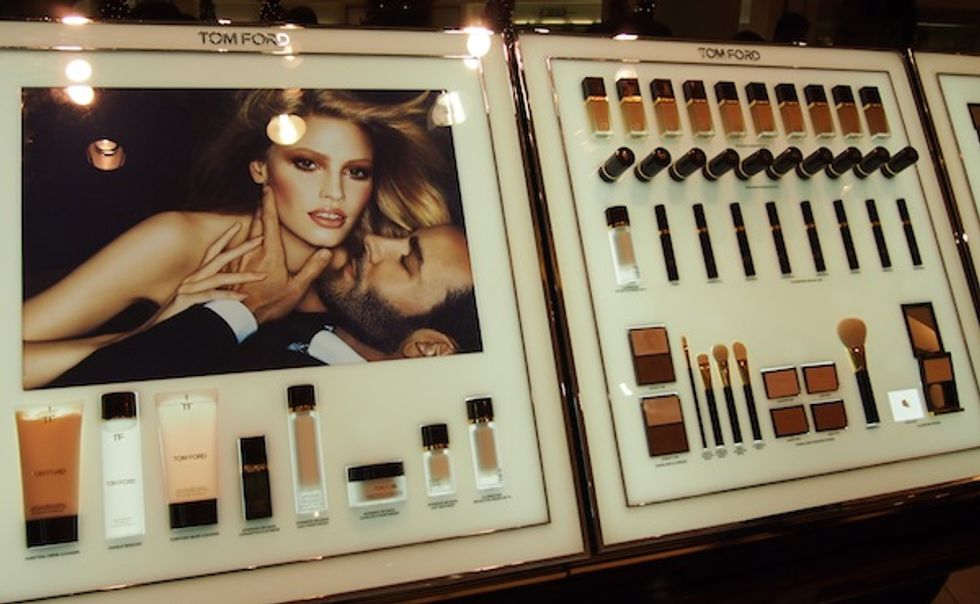 With skincare, makeup, and perfume, the Tom Ford space is a contrast in dark and light. From the deep wood and glowing white makeup counter, to the architectural packaging, Tom Ford beauty is rooted in accentuating a woman's beauty, not fixing it. The bodacious Lara Stone is omnipresent posing with Mr.Ford in the cosmetics campaign, where contrasting faces of contoured gold and full-on peacock color are represented, with iconic oval shaped nails.
"I've always loved makeup, and every time I've developed a [fashion] collection, I've given a lot of thought to the hair and makeup — because that's your character for that season," Ford explained to WWD. Whatever Tom Ford character you choose to play, here are seven San Francisco top sellers. And yes, the quick favorite Bitter Bitch nail polish is one of them.
The Eye Duad in Silver Topaz ($75)

The Nail Color in Bitter Bitch ($30)

The Primer ($75)

The Blush in Frantic ($55)

Traceless Stick Foundation Shade #3 ($78)

The Brow Sculptor ($35)


 

Illuminating press powder ($75)
I was tempted by the lipstick and the brow sculptor, which is a creamy pencil with an angled shape for perfect application. The sex on a stick, I mean lipstick, is highly pigmented and loaded with rich ingredients like Soja seed extract, Brazilian murumuru butter, and chamomilla flower oil. I am hoping Santa brings me the sweet musk, slightly buttered popcorn scent Santal Blush.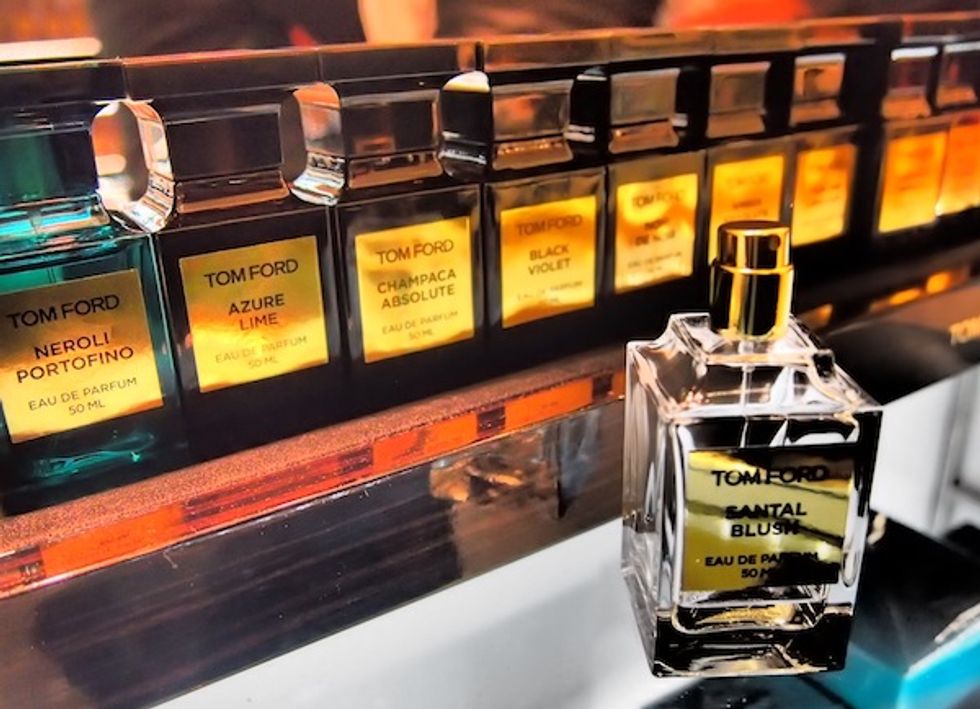 Tom Ford Beauty available at select Neiman Marcus stores and online.
Sam Durbin (sami.7x7@gmail.com) is a California lifestyle writer who honed her blogging skills as Editor of FabSugar.com. Sam graduated from The Fashion Institute of Technology, and also writes for 7x7 Magazine and Gilt City.