You may want to sit down for the stories we're about to share.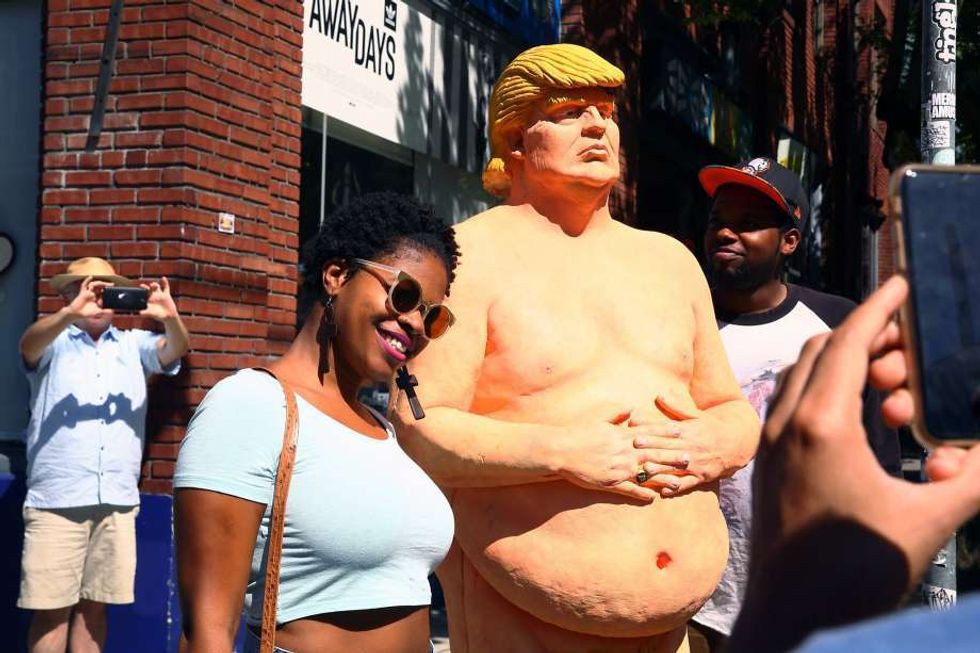 The emperor is for sale.(Courtesy of SF Gate)
---
That Naked Donald Trump Sculpture is Going to Auction, Proceeds Benefiting Immigrant Advocacy Group, SF Gate
Remember when those life-size figures of a naked Donald Trump, the Republican nominee for president, began popping up all over the country? Well, now, you can now buy one, for the hefty price of an estimated $10,000-$20,000, if that's what you're into. "The Emperor Has No Balls" will be sold at the "Street Art and Contemporary Art" live auction on Oct. 22 in Los Angeles, according to a news release. A portion of the proceeds will go to the National Immigration Forum, an immigrant advocacy group. Alongside the naked Trump will be works from Banksy, Keith Haring, Shepard Fairey and Andy Warhol. Read More.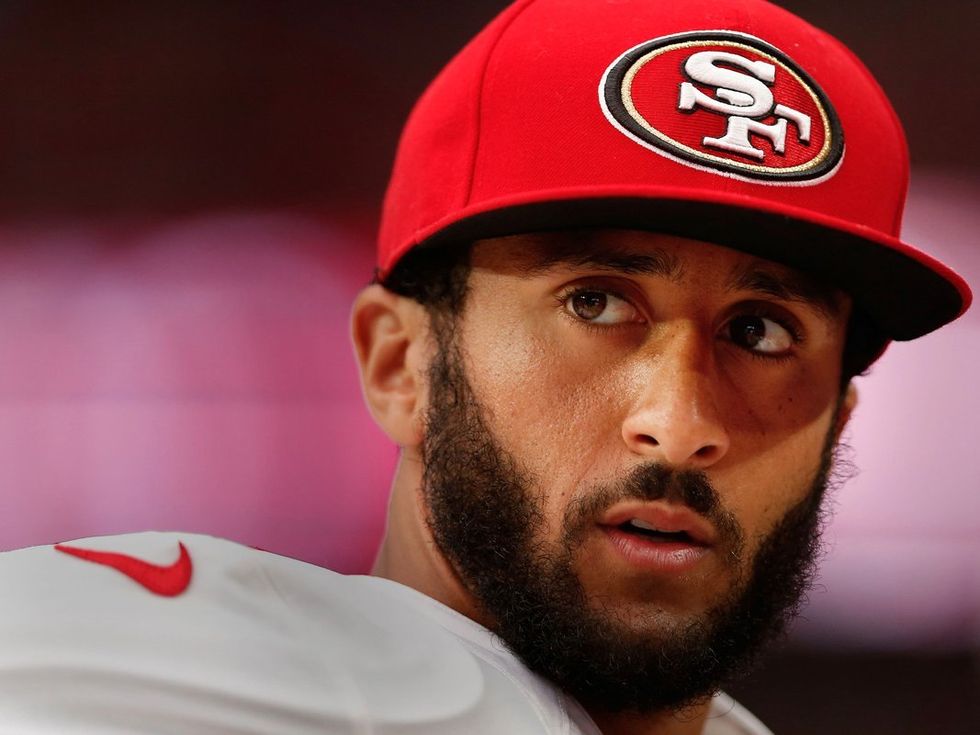 Not everyone hates him.(via Business Insider)
Colin Kaepernick Is Getting a Ton of Support From Military Veterans, Business Insider
Embattled NFL quarterback Colin Kaepernick is getting support for his silent protest from an unlikely place: US military veterans. On Friday, Kaepernick sparked controversy after he was seen on the sideline, sitting in silence during the national anthem. He later said that he was "not going to stand up to show pride in a flag for a country that oppresses black people and people of color." On Tuesday, a new hashtag — #VeteransForKaepernick — emerged in his support on Twitter, with many veterans saying the 49ers quarterback's right to free speech was exactly what they swore to defend. Read More.
Apple Tax: EU Orders Firm to Pay Ireland Record £11bn Penalty Over 'Sweetheart' Deal, Independent
The European Commission has ordered Ireland to recoup 13 billion euros (£11bn) from Apple over a 'sweetheart' tax deal offered to the tech company. Following a three-year long investigation, the commission has concluded the tax arrangements between Ireland and the multinational tech firm are illegal. Ireland's corporation tax rate is already relatively low at 12.5 per cent, but the commission said Apple's tax deal meant the firm was paying an effective corporate tax rate of less than 1 per cent. Read More.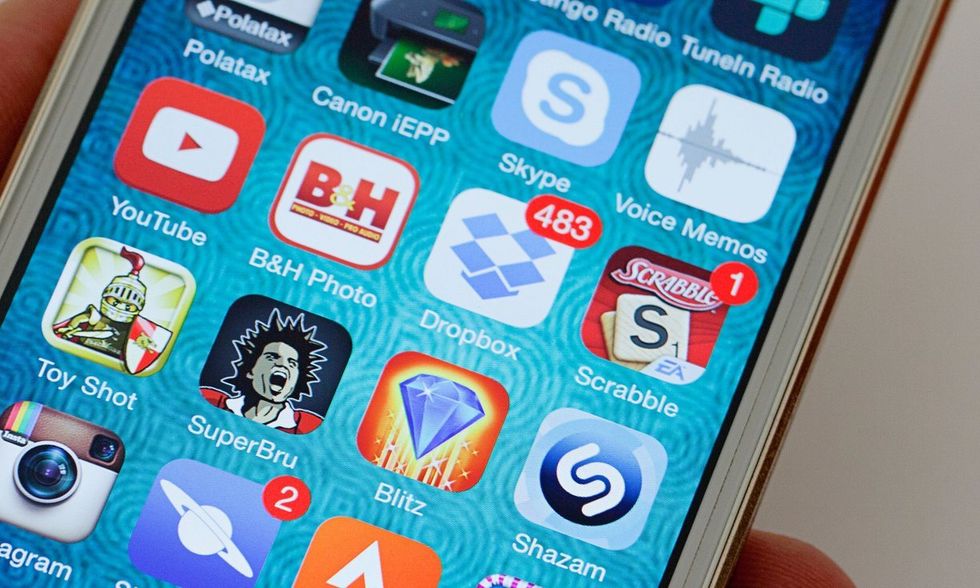 Dropbox is in deep trouble following their hack.(via The Guardian)
Dropbox Hack Leads to Dumping of 68m User Passwords on the Internet, The Guardian
Popular cloud storage firm Dropbox has been hacked, with over 68m users' email addresses and passwords dumped on to the Internet. The attack took place during 2012. At the time Dropbox reported a collection of user's email addresses had been stolen. It did not report that passwords had been stolen as well. Read More.
Rare Beaked Whale Found on Marin Beach, East Bay Times
A rarely seen Baird's beaked whale turned up on a beach in the Point Reyes National Seashore this week, a possible victim of a strike by a ship. Scientists plan to perform a follow-up evaluation of the cetacean's carcass Thursday to determine whether any vertebrae were fractured. Specialists will also determine the sex of the 35-foot animal, which feeds about 20 miles off the Marin coast. Read More.