Liberating. Sexy. Invigorating. No, not some new fitness class or beverage. This is something truly transformational. Short hair cuts for women have always been the minority, but there is a resurgence – and just in time for spring. If you've never taken to the straight razor, now is as good a time as ever.
---
I'll keep going. Versatile, feminine, edgy, soft, sporty, sophisticated. And that breeze on your neck carries with it the feeling of a lighter load, literally and emotionally. Blowouts are quicker and easier, a little product goes a long way and going shorter can rejuvenate thin hair. Less tangles and more time? Consider these SF short cut pros.   
Don't be fooled by the salon name, Union Square's Robert James Color has a hair heavyweight by the name of Jason who was trained by industry Razor Specialist, Nick Arrojo, in New York. A graduate of the Aveda Institute in NYC, he has a special technique for curly hair – think Carrie Bradshaw, Season 4. Robert James Color urges a shorter cut because it can highlight your natural facial features, case in point: Beauties Emma Watson and her youthful pixie and Jennifer Aniston with her long razor bob. While a short cut is best maintained with regular trims, but if you opt for a razor bob you can avoid the awkward grow-out phase – you'll just find yourself with a classic, longer bob.
315 Sutter St., 4th Floor, (between Grant Ave & Stockton St), 415-447-0773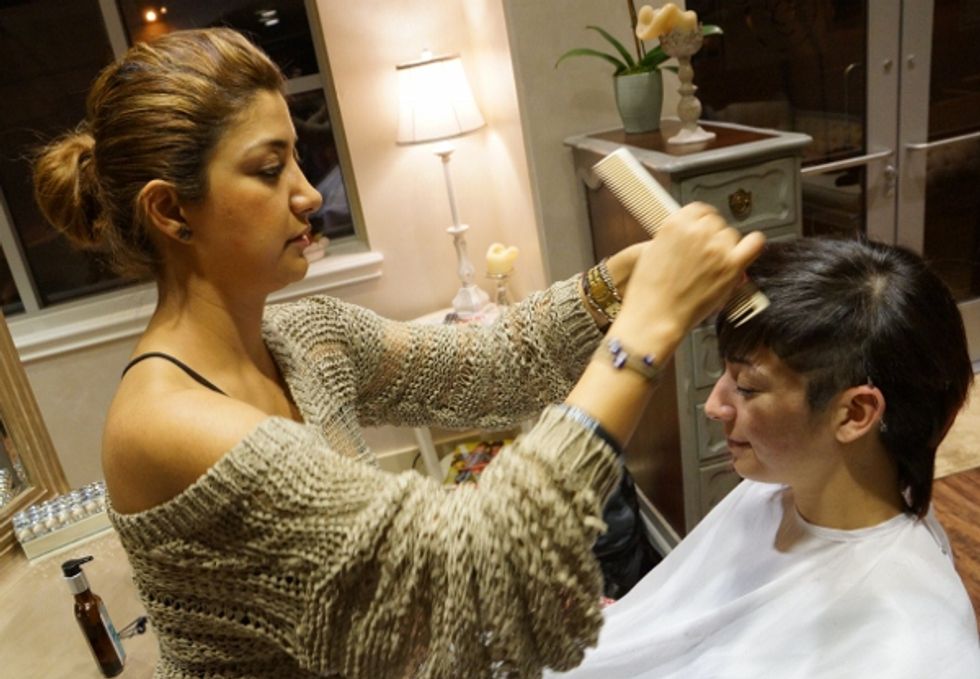 New on the New Market block, Samitra Salon is a referral-based hair and skincare salon owned and operated by sisters Samera and Meetra, hence the hybrid name. Samera does hair, Meetra is the skincare guru. With a Marketing degree and training at Bumble and Bumble, Toni and Guy and Goldwell Academy for Color, Samera specializes in "Graduated bobs and undercuts ala Victoria Beckham." For men, George Clooney's textured crop and Brad Pitt's classic, contemporary cut serve as muses. Samera will custom your cut: "The decision is based on a client's bone structure and the mood they're in. I look at a person's style, personality, and their skills to style their own hair when I'm not around to determine their cut."
73 10th St, 415-240-6738
Angel at Fillmore's Addison Salon gave her first haircut when she was 10 years old, and it was a successful short, layered bob. Before she landed at Addison in '98, she studied at Vidal Sassoon in Chicago and styled and taught at Sassoon's SF and Chicago salons and Architects and Heroes Salon. Famous short cuts she cites are Sharon Stone's piecey blond 'do, Halle Berry's signature pixie, Charlize Theron's sophisticated bob and Kiera Knightley's many short cuts. Angel's recommended short cut product is "Dust It" by Osis, "It gives a separation and dimension in hair without flattening it out or looking greasy."
2321 Pine St., 415-931-9513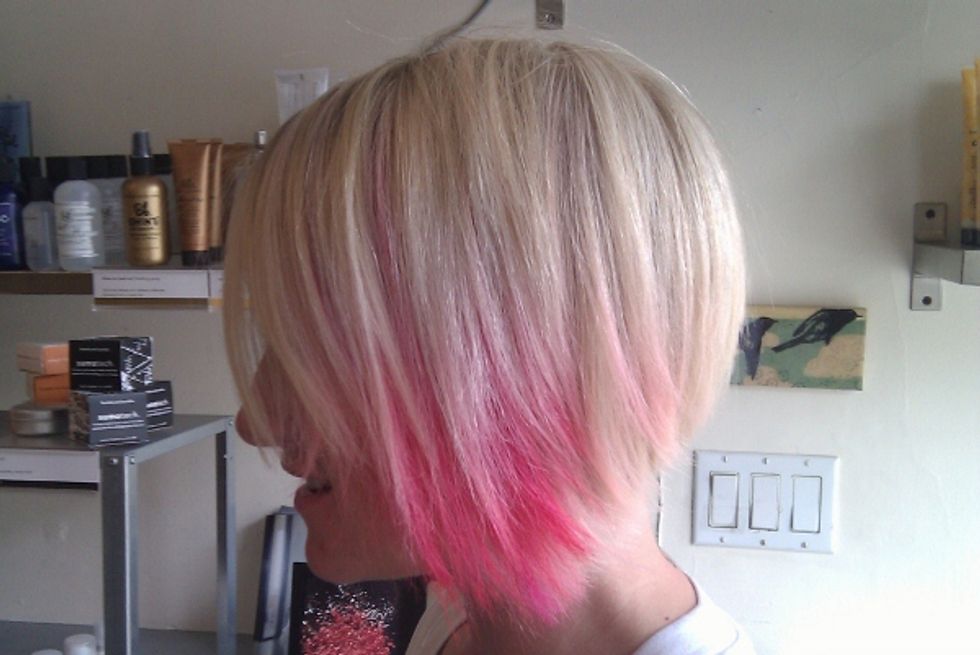 For the small team at Jubilee, the benefit of short hair is "The individuality you get from having a rockin' haircut!" And the cropped pixie cuts of Michelle Williams and Carrie Mulligan are currently rocking their world. The TenderNob salon is collectively trained at Vidal Sassoon, TIGI, Bumble and Bumble, Wella, and Crew. They are also versed in Brazilian Blowout, Brazilian Gloss and the Bumble and Bumble Concen-Straight pro treatment. If you want something edgy, Jubilee it is: They're inspired by Yo-Landi Visser from Die Antwoord and her "Amazing platinum rock n' roll garage haircut with disconnection, mental fringe and fun texture" and Michael Pitt's '20s undercut in Boardwalk Empire. Because short cuts sometimes require more long term maintenance, Jubilee offers a Haircut Package where you can buy four haircuts in advance and receive $50 off which definitely saves during faster growth seasons.
1555 California St., 415-345-9167
Sam Durbin (sami.7x7@gmail.com) is a California lifestyle writer who honed her blogging skills as Editor of FabSugar.com. Sam graduated from The Fashion Institute of Technology, and also writes for 7x7 Magazine, Gilt City and Zagat.