Whenever there's a discussion about Northern California wine country, it typically revolves around Napa or Sonoma. However, just north of Sonoma is an often-overlooked wine region: Mendocino County.
---
While Mendocino is geographically just north of Sonoma, it's more like over the river and through the woods. Part of the draw to Napa and Sonoma is the accessibility and convenience from San Francisco. A trip to Mendocino County begins this way, until travelers get to the turn-off for Highway 128 in Cloverdale, at which point the lanes are cut in half and travelers wind their way through pastures, around mountains, and past rivers. However, this only adds to the eccentricity of Mendocino County, which sets it apart from Napa and Sonoma.
One of the first wineries travelers may notice along Highway 128 is Breggo Cellars. Breggo, which means "sheep" in Boontling, an official dialect that originated in Boonville, is owned by Napa's rock and roll winery, Cliff Lede Vineyards. When talking with Breggo cellar master Dan Rivin about the experience in Mendocino County, as compared to Napa and Sonoma, he discussed the intimacy of the wine tasting experience. As Dan put it: "It's a much more scaled down and hands-on approach to winemaking. Here, you're going to come and taste with a winemaker and get a more intimate experience."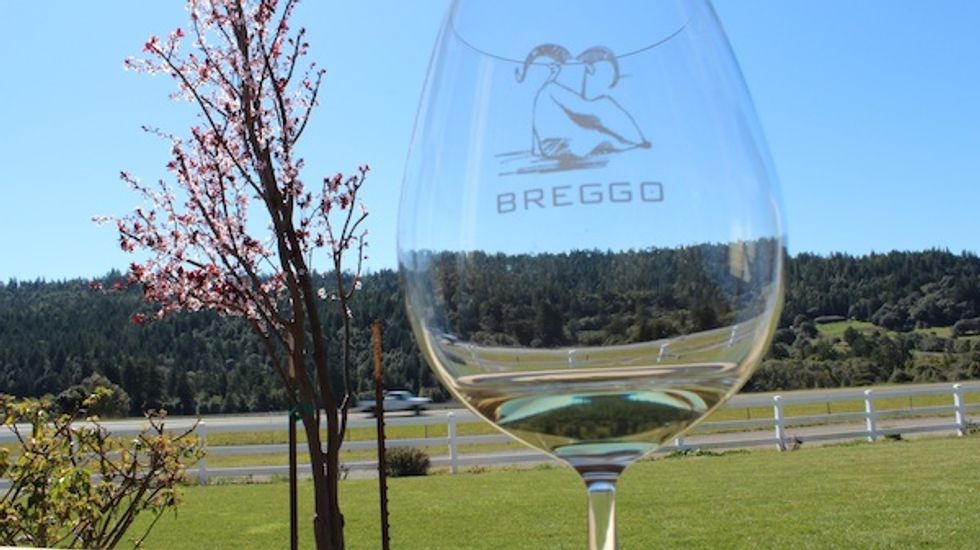 Since Mendocino's climate and landscape fluctuates so drastically, the wine tasting experience varies. Two different parts of the county can see a temperature difference of as much as 30 degrees. Breggo sources its grapes from multiple vineyards, allowing for a wide-range of wines, including Gewurztraminer, Riesling, Chardonnay, Pinot Blanc, and Pinot Noir, while just seven miles north in the town of Philo, Roederer Estate grows its own grapes for their premier sparkling wines.
As beautiful as a drive through the hills on Highway 128 is, it's not until the last stretch that the drive up to Mendocino really opens up. While trips to Sonoma and Napa can easily be done in a day from San Francisco, Mendocino County is deserving of at least an overnight trip. Past Boonville and Philo, Navarro River Redwoods State Park's tunnel of redwoods takes travelers along the Navarro River before hitting California's famous Highway 1.
The route winds north along the rugged Pacific coastline en route up to the town of Mendocino, where visitors will find additional dining and lodging options (two and a half to three hours from SF). Mendocino has a number of different bed and breakfasts, each with defining characteristics. This includes the Sweetwater Spa and Inn, whose accommodations include water tower rooms, originally constructed to hold large redwood water storage tanks.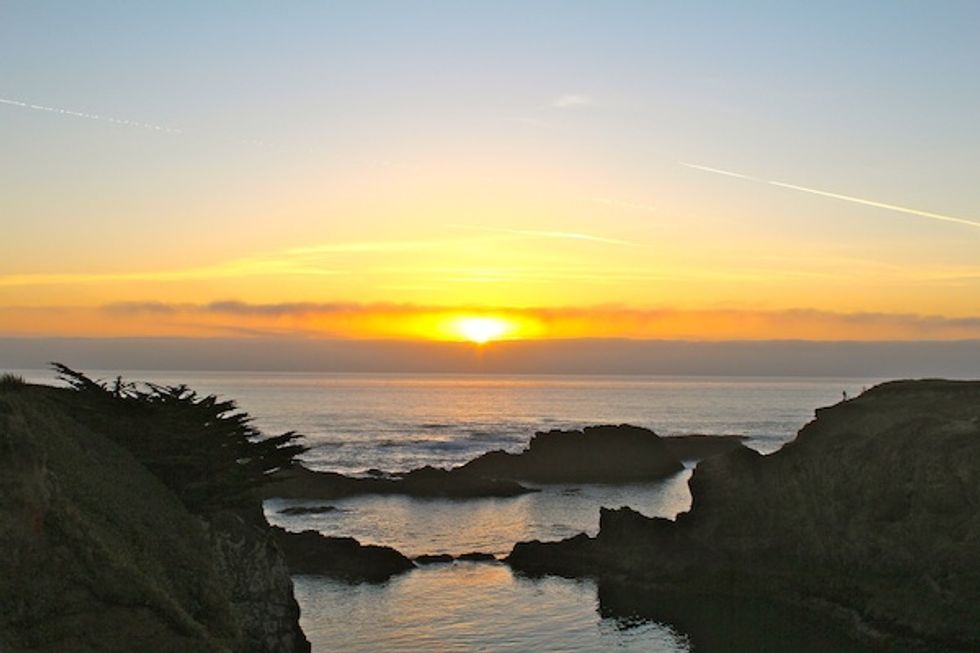 No need for a designated driver in Mendocino, since the entire town can be walked from end-to-end in less than a half-hour. Start your evening with drinks on the porch at Grey Whale Bar before moving to the MacCallum House Restaurant for a more intimate dining experience (MacCallum House doubles as an inn and fine dining restaurant). If the serenity of Mendocino hasn't lulled you to sleep after dinner, follow the crowd to Patterson's Pub, the only establishment you'll find open late in Mendocino.