No plans this week? Indie princess Joanna Newsom is in town for a chat with Dave Eggers, Bay to Breakers goes down on Sunday, and Off the Grid brings back Presidio Twilight. You're welcome.
---
What: Is it just us, or is Off the Grid basically everywhere these days? While the Presidio is no stranger to a food truck gathering, (Picnic at the Presidio has been going down every Sunday for a couple weeks now), this week OtG is also bringing back Presidio Twilight! After a long day at work, head to the Presidio for tasty bites and amazing cocktails. What better way to unwind than with fantastic food, fantastic drinks, and fantastic views?
When: Thursday, May 12, 5-9pm
Where: The Main Post: 103 Montgomery St. (Presidio), offthegrid.com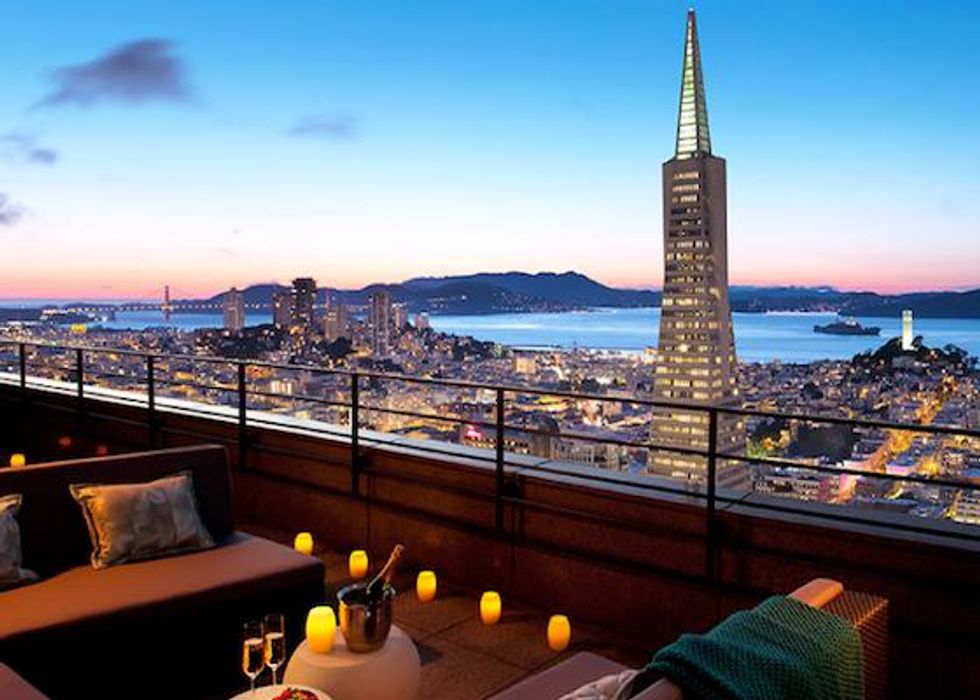 (Photo courtesy of Loews Regency Hotel)
What: If you've ever wanted to check out the spectacular views from Loews 40th floor, now's your chance. Prior to this month, the deck was only available for private events, but at Weekend Wine Down, a hotel hosted wine hour, you can take in scenic views of the Golden Gate Bridge, Alcatraz, and Treasure Island, while sipping on quality vino. The only way to take advantage of this offer is to book a stay there, but frankly, that's just icing on the cake. Make your reservation now!
When: Starts Friday, May 13, 5-6pm. Available every Friday and Saturday after that.
Where: Loews Regency Hotel: 222 Sansome St. (FiDi), loewshotels.com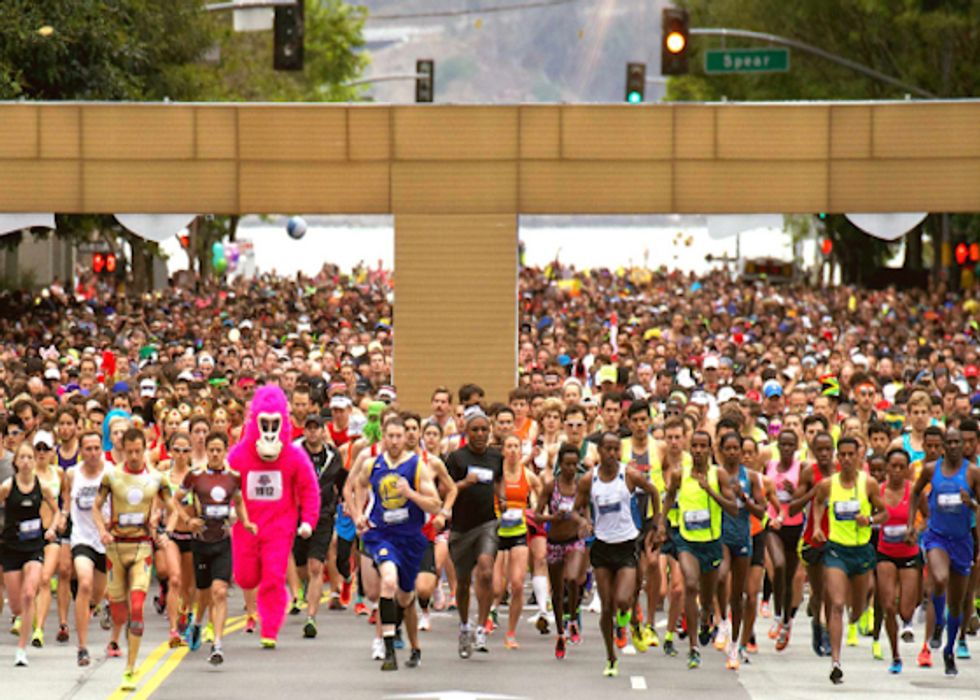 (Photo courtesy of zozi.com)
What: Bay to Breakers is back this Sunday, and whether you join in with gusto or use this day as a reason to get out of town, we can all agree that bottomless mimosas should be on the agenda. Take that tutu and hightail it down to Dirty Water where they'll be serving Bottomless Mimosa Brunch! The cost is just $20 and there's no time limit to how long you can sit and sip.
When: Sunday, May 15, 11am-10pm
Where: Dirty Water: 1355 Market St, Suite 180 (SoMa), dirtywatersf.com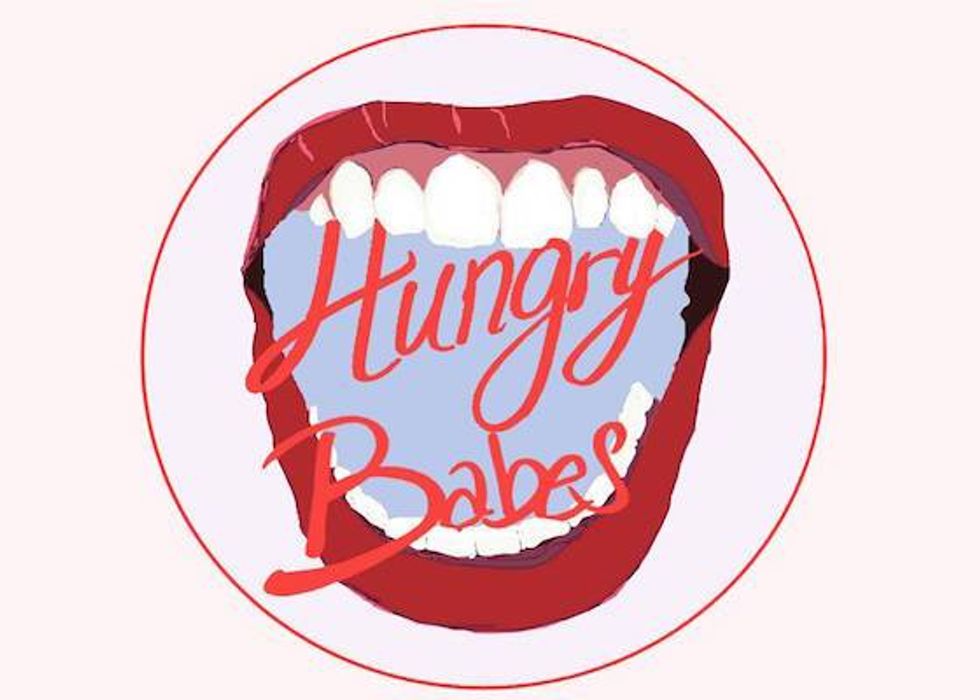 (Photo courtesy of Hungry Babes)
What: The lovely ladies of Hungry Babes have a goal: combat hunger and homelessness through food. The org. is hosting a series of pop-up dinners this month with wildly talented chefs, and when you buy a ticket, part of the proceeds go to various charities in the Bay Area. The first dinner is a delicious five-course Italian-Californian fusion menu by famed chef Michelle Minori. Plus, the event is being held at Barzotto, Minori's new restaurant that hasn't opened yet! Tickets are $65 and are available here.
When: Sunday, May 15, 7-10pm
Where: Barzotto: 1270 Valencia St. (Mission), hungrybabes.com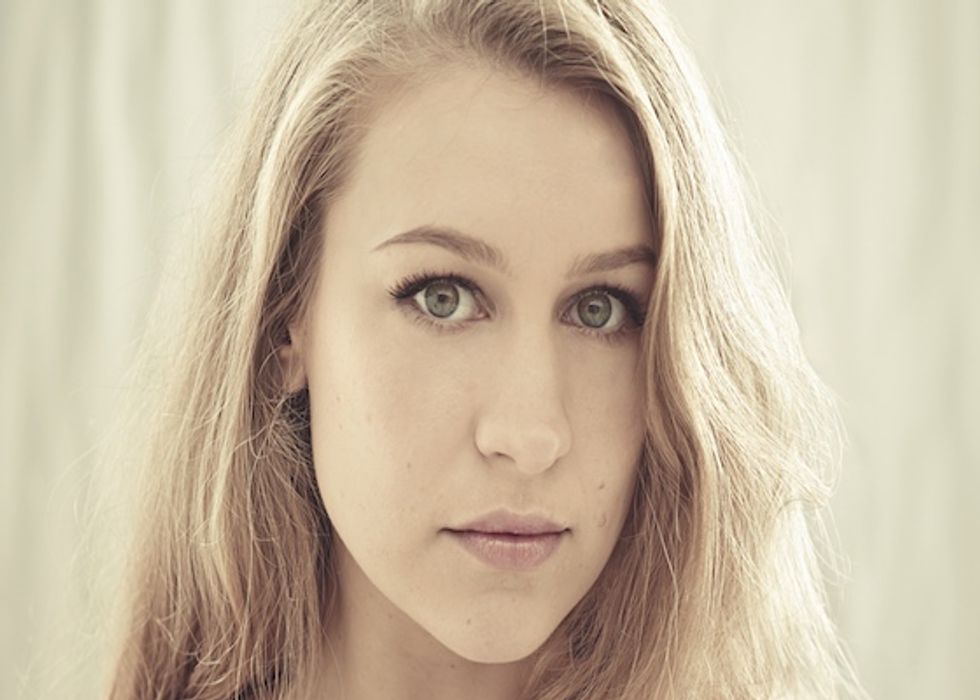 (Photo courtesy of Phil Fisk)
What: Whether you know her as a super talented singer/songwriter/musician/actress or as Andy Samberg's better half, don't miss Joanna Newsom in conversation with Dave Eggers. San Francisco's favorite author will be chatting with Newsom for one night only, discussing her latest album Divers, her musical influences, creative process, and more. Tickets are $35 and available here.
When: Monday, May 16, 7:30pm
Where: The Nourse: 275 Hayes St. (Hayes Valley)