Whether you're a film enthusiast, a foodie, or a spectator whose stomach instantly starts growling when looking at a delicious meal on the big screen, this list will whet your appetite.
---
The dish: Roy Choi's Pasta Aglio e Olio
Where to get it: Locanda
A similar dish to LA chef Roy Choi's Pasta Aglio e Olio, featured in the 2013 film, Chef  (Jon Favreau's character made it for his paramour, played by Scarlett Johannson), can be found in Loconda's Spaghetti and Cortez Bottargo, made with olive oil, chili, and green garlic.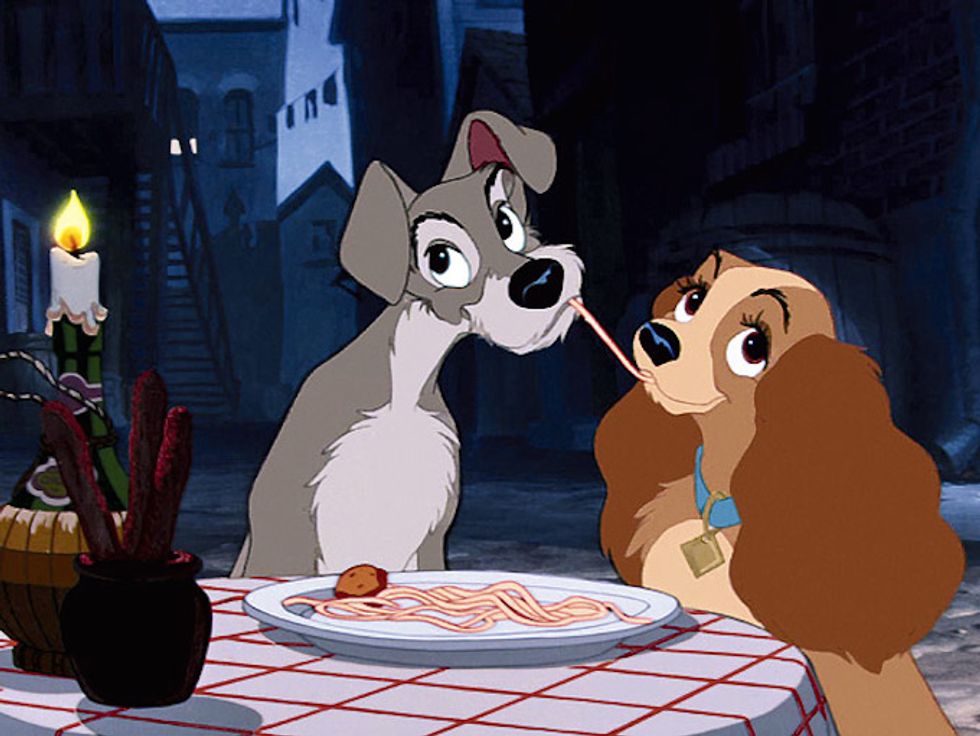 The dish: Lady & the Tramp's Spaghetti & Meatballs
Where to get it: Emmy's Spaghetti Shack
Everyone remembers this famous scene. The two canine lovers sharing a plate of spaghetti (and an unwitting kiss) over candlelight and beautiful music. Covered in classic marinara sauce, and topped with fresh parmesan cheese and parsley, Emmy's spaghetti and GIGANTIC meatballs can help you bring this scene to life.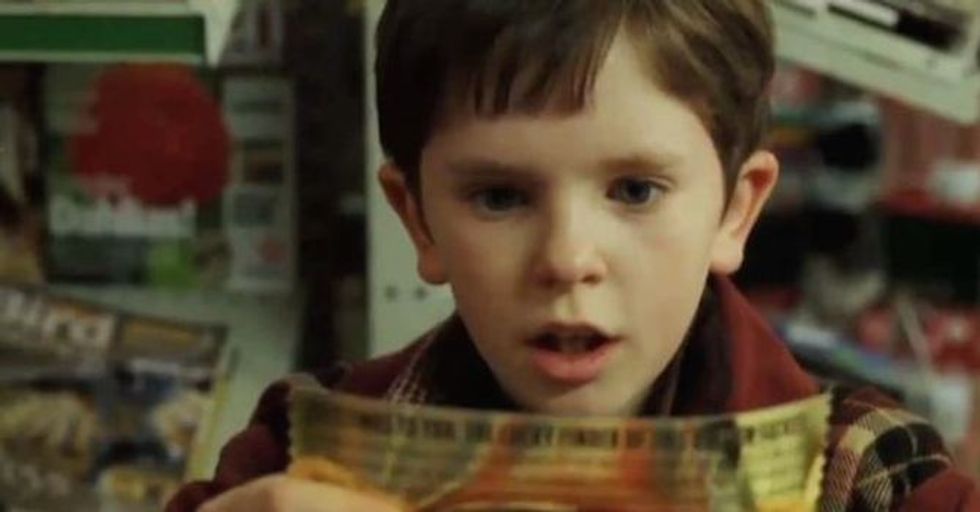 The dish: Charlie & The Chocolate Factory's Wonka Bar
Where to get it: Dandelion Chocolate
You might not get a golden ticket, but you'll definitely feel like a kid again when you unwrap the golden foil, and take a bit out of Dandelion's all-natural chocolate. Sourcing their pure cocao beans from various parts of the world (Venezuela, Dominican Republic, etc.), the Dandelion chocolate makers use vintage, 1950s machinery to create a treat that has all the classic lusciousness of an actual Wonka Bar.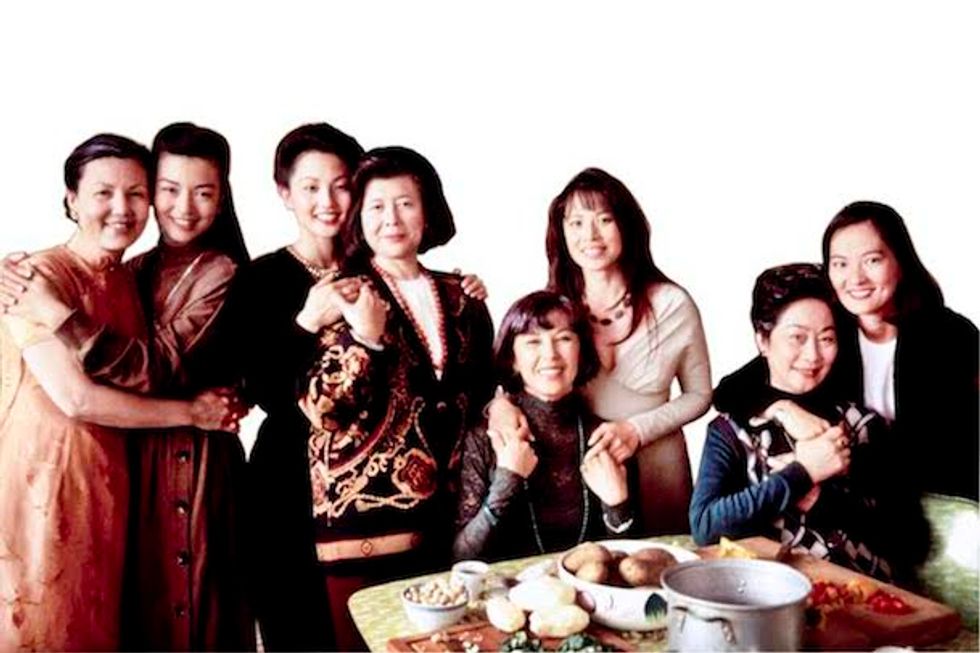 The dish: Joy Luck Club's Chocolate Peanut Butter Pie
Where to get it: Chile Pies & Ice Cream
There's a reason Rose always made her ex-husband this pie. If you're in the mood for the rich taste of chocolate and peanut butter, look no further than the NoPa district. Feel free to indulge in the gloriously sandy Oreo cookie crust and rich peanut butter mousse of Chile Pies & Ice Cream's own chocolate peanut butter pie. Topped with honey-roasted peanuts, and chocolate ganache, this pie will become a tradition for you as well.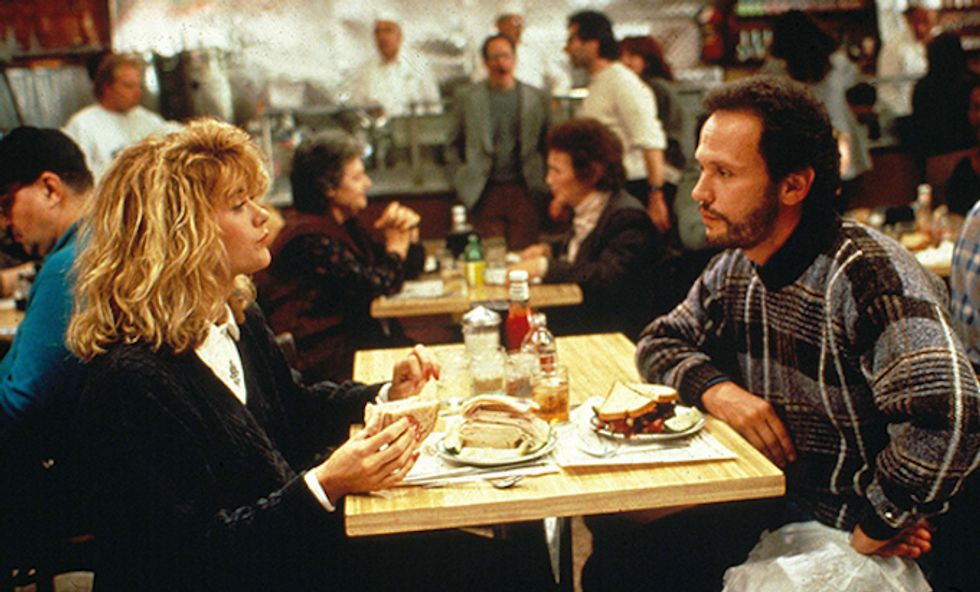 The dish: When Harry Met Sally's Sandwiches
Where to get it: Wise Sons
Focusing primarily on Jewish-influenced deli meals, Wise Sons separates itself from the norm by providing a list of ingredients that are almost entirely made in-house. This would include the smoked pastrami, and the fresh, double-baked rye bread. One bite, and you'll have an orgasm right at the table, á la Meg Ryan.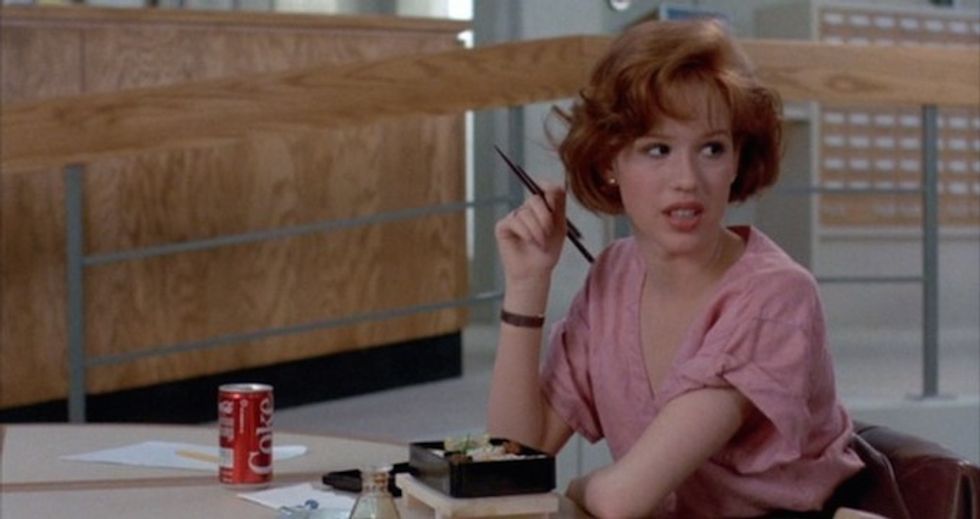 The dish: The Breakfast Club's Sushi
Where to get it: ICHI
As the rich and privileged schoolgirl, Claire's sushi had to be the most high-class lunch in detention. Obviously, the girl had standards. ICHI brings you 34 types of sushi, ranging from the classic California roll to the more eccentric, signature Spider roll. It is the place fit for any "princess" who won't settle on the typical four food groups.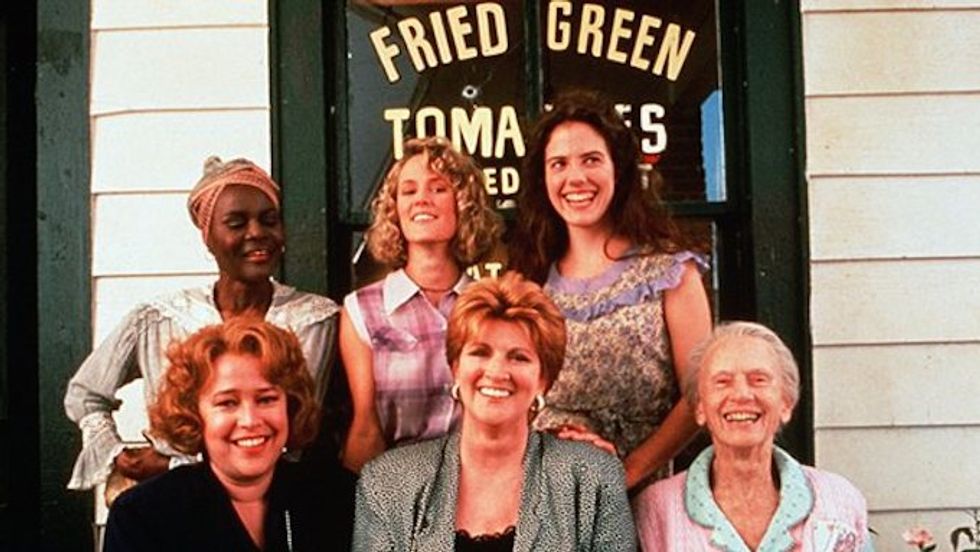 The dish: Fried Green Tomatoes' namesake dish 
Where to get it: Boxing Room
If you're ever tired of San Francisco's metropolitan vibe, and find yourself a craving a more simple, small town atmosphere, stop into Boxing Room. With its creole and cajun dishes, Boxing Room has the fried green tomatoes to beat, topping them off with a layer of creole shrimp remoulade.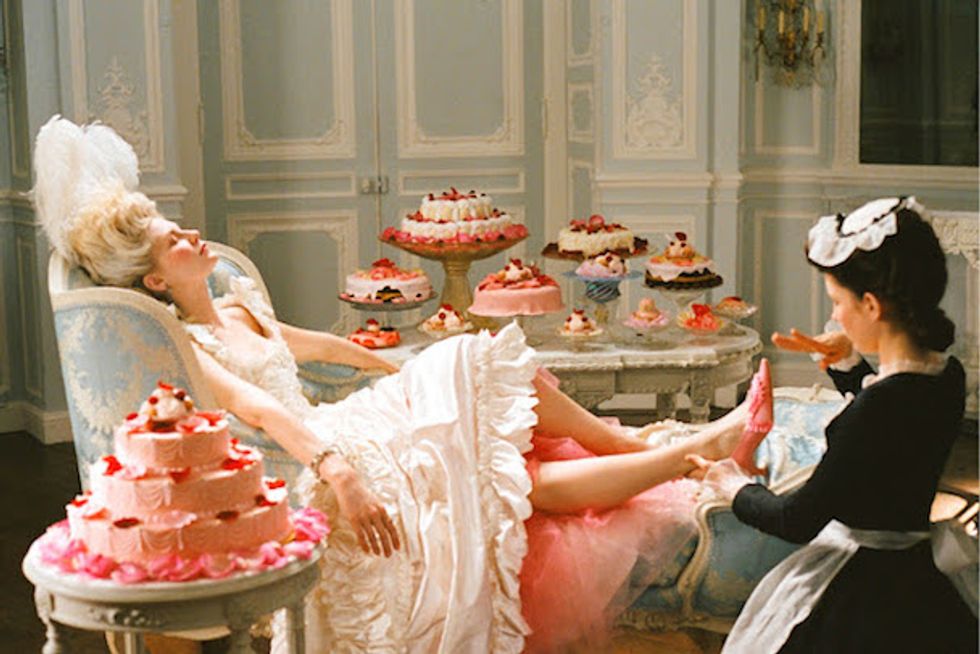 The dish: Marie Antoinette's desserts
Where to get it: Tout Sweet
Sofia Coppola's film Marie Antoinette had everyone's mouth watering with scene after scene of scrumptious pastries, macarons, and cakes. So many choices, we couldn't just choose one dessert. Specializing in French desserts, Tout Sweet sells everything from wedding cakes to jam to their famously colorful, deeply flavored macarons, which take a  three days to craft, by hand, for your culinary pleasure. How's that for decadence?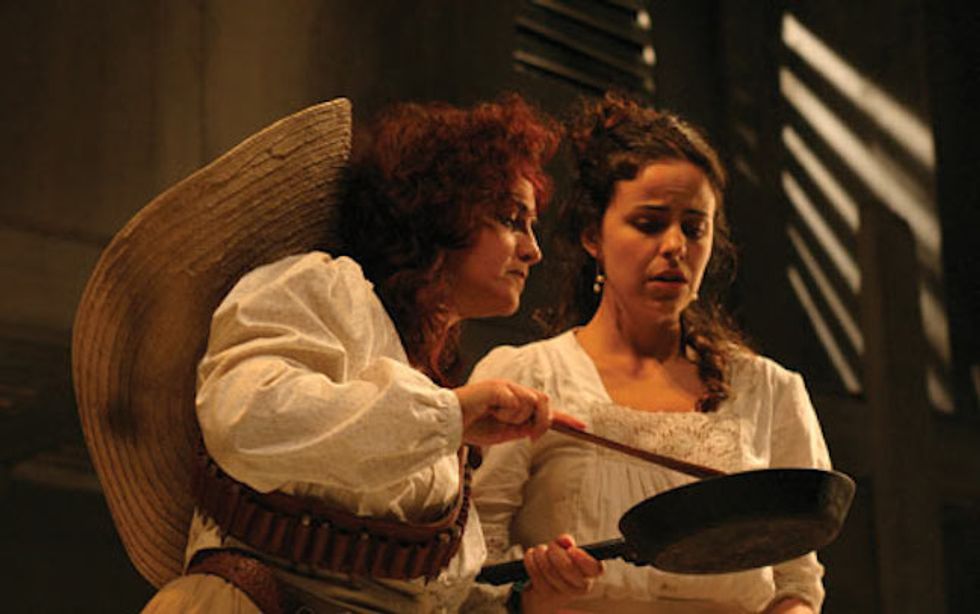 The dish: Like Water for Chocolate's Mole
Where to get it: Lolo
In Like Water for Chocolate, Tita's tear-infused food incited yearning for true love. At Lolo, one bite of the mole and you'll be longing for more. From the peach and strawberry mole, to the Oaxacan black mole (served inside the sopes with chicken confit), this family-own restaurant infuses Mexican cuisine with urban innovation.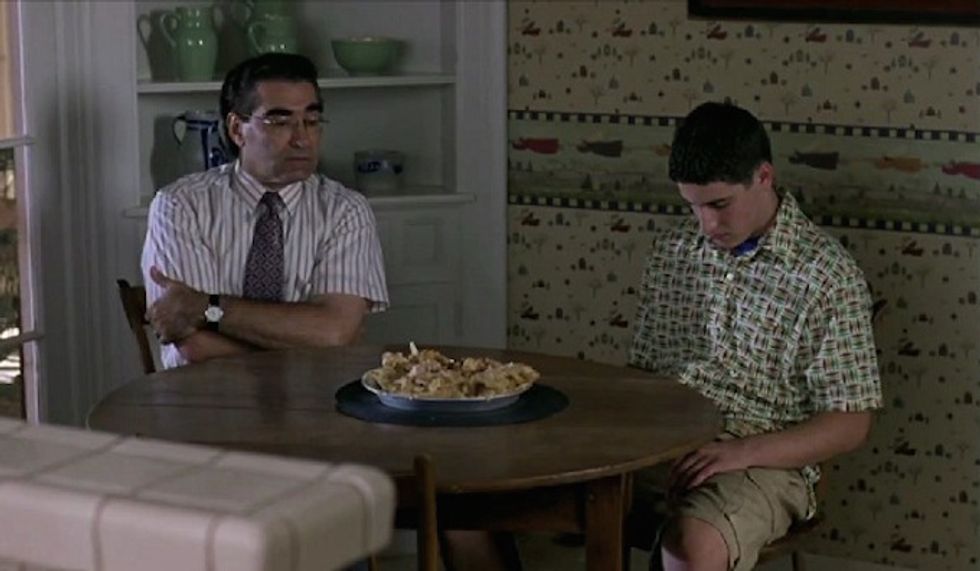 The dish: American Pie's Apple Pie
Where to get it: Three Babes
It's no secret that the apple pie has been forever sexualized after American Pie showed Jason Biggs…well, you know. Three Babes' classic apple pie was deemed one of America's best apple pies in Food & Wine Magazine, not only because of their all-butter crust. They also leave the skin on their apples to give the filling a charming, rosy hue.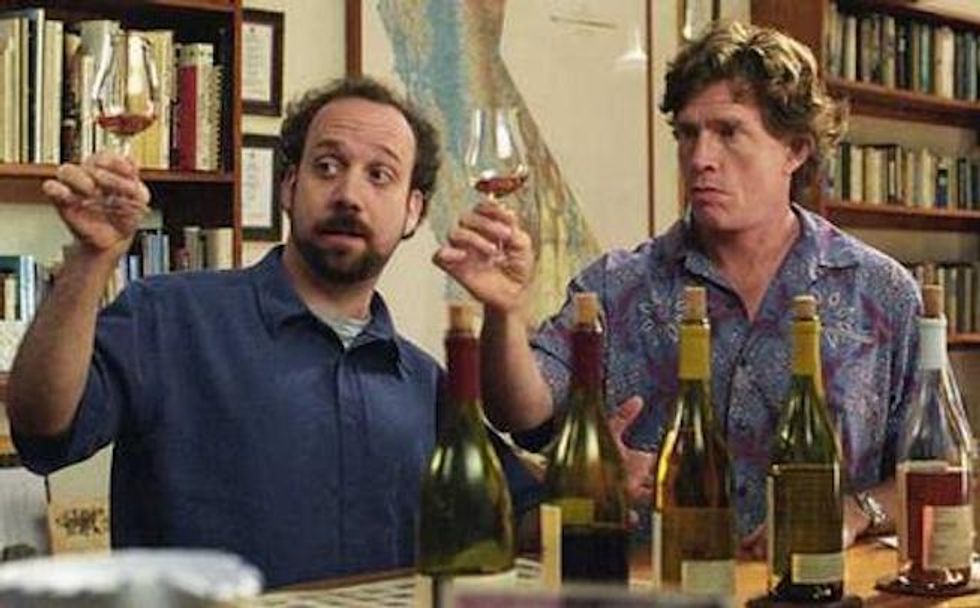 The dish: Sideways' pinot
Where to get it: Noir Lounge
You don't have to be a wine aficionado to appreciate a good Pinot. Noir Lounge has a variety of pinot noirs to choose from, so there's no need to take a road trip to the Santa Ynez Valley for your wine fix.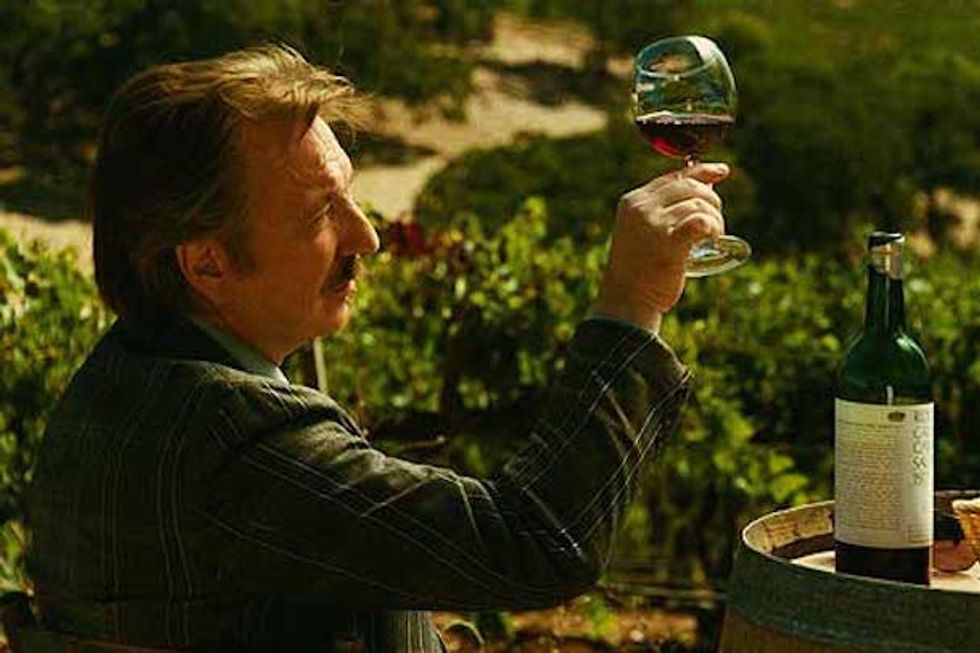 The dish: Bottleshock's Cabernet
Where to get it: The Hidden Vine
No, Alan Rickman won't be there, but a nice glass of wine will. With an extensive list of Cabernets, you don't have to be blindfolded to enjoy yourself at The Hidden Vine. The Hidden Vine will make you feel like you're in France.