It's supposedly the coldest San Francisco summer in almost 40 years. That means you can pretty much bet that Outside Lands is going to be one foggy, cold music celebration. While you can warm yourself with the festival's galaxy of food and wine offerings, shivering to Al Green classics under four layers of clothing isn't everyone's cup of tea. Here are a few spots (all less than an hour and a half away) to load up on the vitamin D this weekend, because you know you aren't gonna be getting it in the city.
---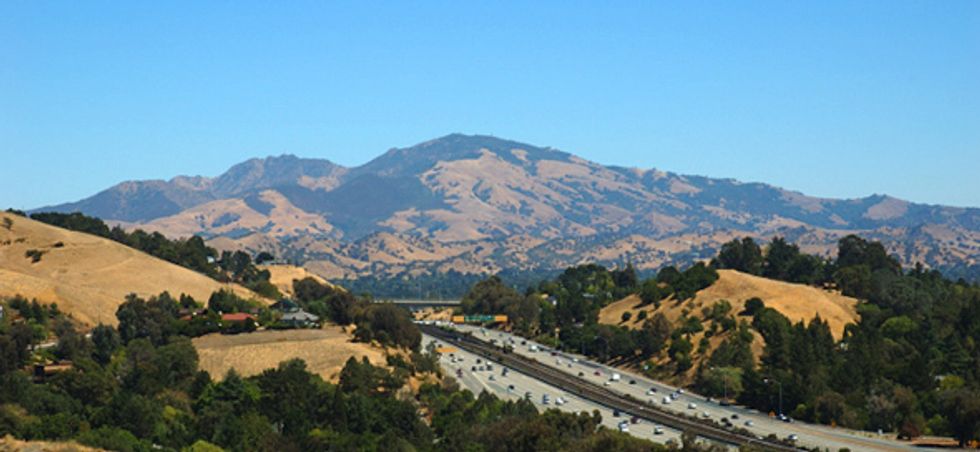 For a good old-fashioned summer barbecue, pack up your friends and some grilling supplies and drive an hour to Mount Diablo, where it will be a dreamy 84 degrees this Saturday, and closer to 90 this Sunday. Weekend Sherpa has scouted out many of the spots that dot Summit Road on the way to Mount Diablo's peak, but swears the picnic spot at Toyon's Round Top is the proverbial cherry. You'll be flipping those burgers at a mighty 2,600 feet looking out at Livermore Valley and the Oakland Hills. There is a $10 entrance fee, but that's pocket change compared to a sun lamp.
Sick of rocking the pasty white? Get an actual summer tan at the Suisun Estuary near Fairfield, just over an hour away by car. Rent a kayak from Sunset Kayaks and paddle either on your own or with a naturalist. According to Weekend Sherpa, the estuary, one of the largest in the United States, is mostly uncrowded by fellow humans. Bask in temperatures hitting the mid to high 80s this weekend while paddle past houseboats, ducks, pelicans and beavers.
Biking through Golden Gate Park this weekend would be an amatuer move. Instead, take your wheels to the Morgan Territory, for some peace, quiet, and a cow or three. While more than 90 species of wildflowers adorn these fields in a wash of rainbow during the spring, there is still much to see while pedaling on the Weekend Sherpa-recommended 6.2-mile bike loop at 2,000 feet. If you're lucky, you may spot deer, coyotes, and maybe some remaining wildflowers. Pack lots of water, because it will be in the high 80s this weekend.
Hit the road north to Napa for one of the hottest things to hit the water since kite-surfing. Stand-up paddleboarding is like kayaking on a wide and sturdy surfboard and works your core muscles to the max. This weekend, the Napa River will be enveloped in toasty, 80-something degree air, which is the perfect temperature to don some shorts, rent a paddle board from Napa Valley Adventure Tours and paddle up the tranquil waters after a quick bite to eat at the Oxbow Public Market (Pica Pica Maize Kitchen or Gott's Roadside, anyone?).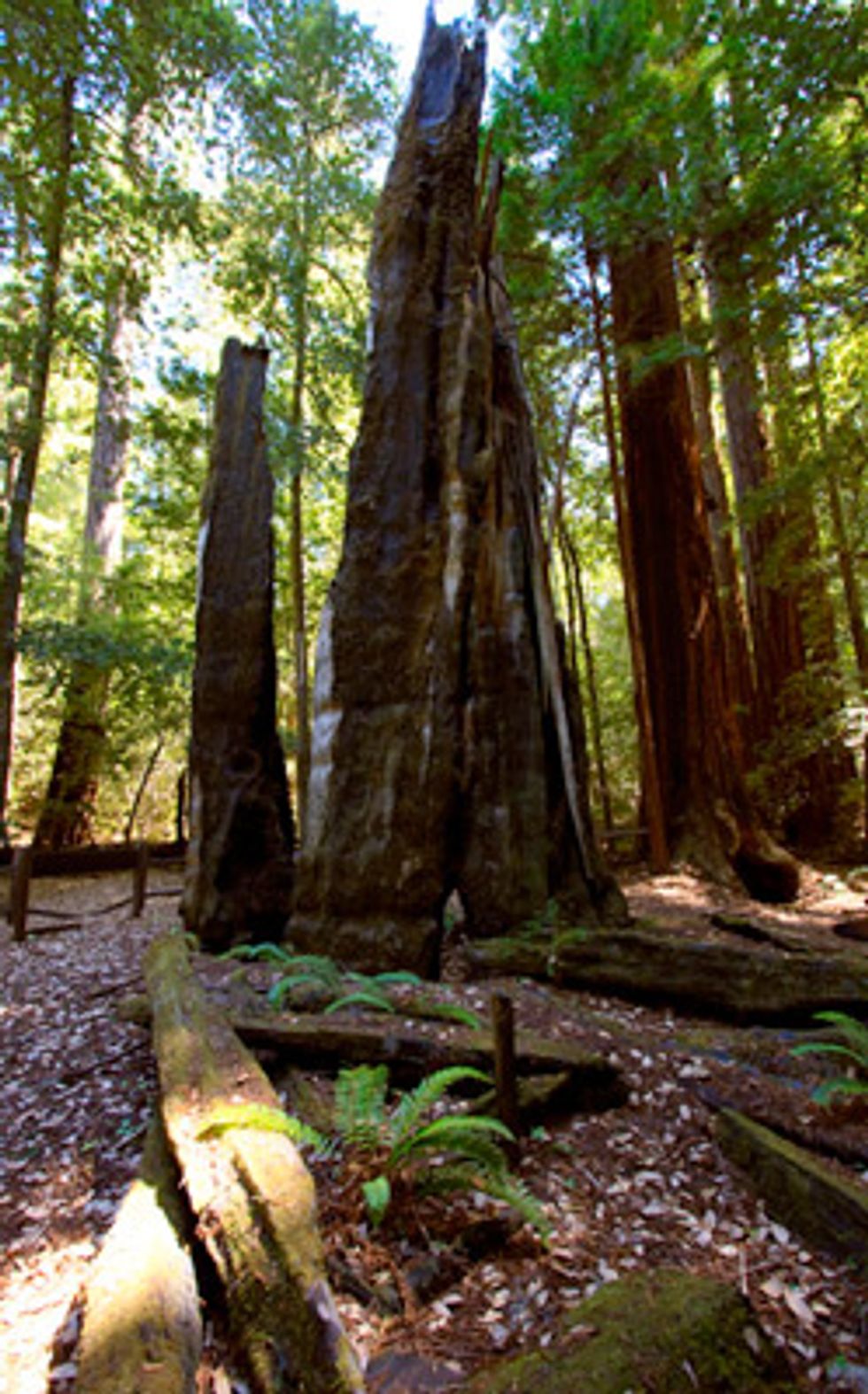 If a sweaty hike is what you're craving, the
Portola Redwoods State Park
is just a half-hour drive away. There's plenty of shade under the park's acres of ancient redwoods, which might be a welcome respite from the
almost 90-degree weather
baking the area.
Weekend Sherpa
points to the Coyote Ridge Trail as a few miles of peaceful glory, topped off by the chance to see the largest thing living on the Peninsula, a massive redwood that's a few centuries old. No big deal.