Arguably the most anticipated natural occurrence in recent history is now just a few days away, and folks with major FOMO are scrambling to find last-minute spots to catch the action.
In the Bay Area, the eclipse will peak on Monday, August 21st around 10:15am (check times for your exact location), but since we are, sadly, not in the path of totality, locals can only expect to see 76 percent solar covering and, in San Francisco, light pollution and dense fog are sure to dilute even that experience. While many eclipse-chasers are headed up to Oregon for the big show, predictions for "the worst traffic jams in American history" (two to seven million people are expected to road trip to better vantage points), have many seeking paths of less resistance.


---
To make the most of the historic moment while keeping close to home, head north just a bit for clearer views of the magic. Here are a few last-minute getaway spots that have availability as of press time.
Want to chase the sun but need a ride to get there? 7x7 readers can score a sweet deal from our partners at Audi on Demand. Scroll for details.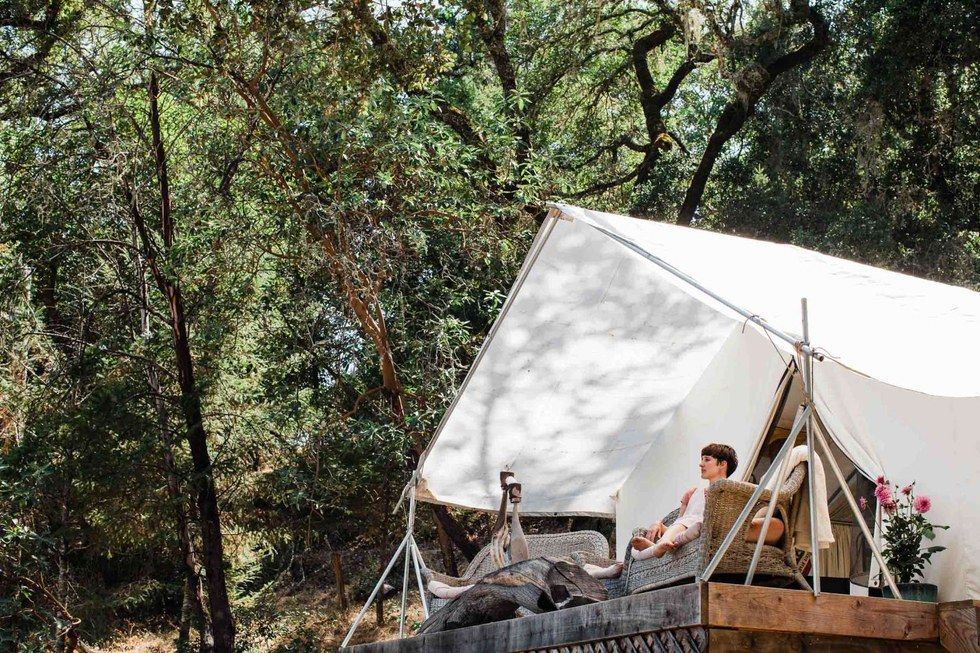 (Eileen Roche, courtesy of Hipcamp)
Happy Valley Ranch
In the foothills of Mt. St. Helena, dog-friendly Happy Valley Ranch sits on several acres of secluded NorCal terra firma and offers glamped-out yurts and tent-only sites. The area has perfectly crisp, clear skies—ideal for stargazing. While onsite, you can hike and have a dip in the spring-fed swimming hole. If you do bring your pup, note that animals can become anxious during solar and lunar events—give Spot an extra squeeze. // Starting at $250/night (amenities included); Maacama Ridge Rd. and Hwy 128 (Healdsburg), hipcamp.com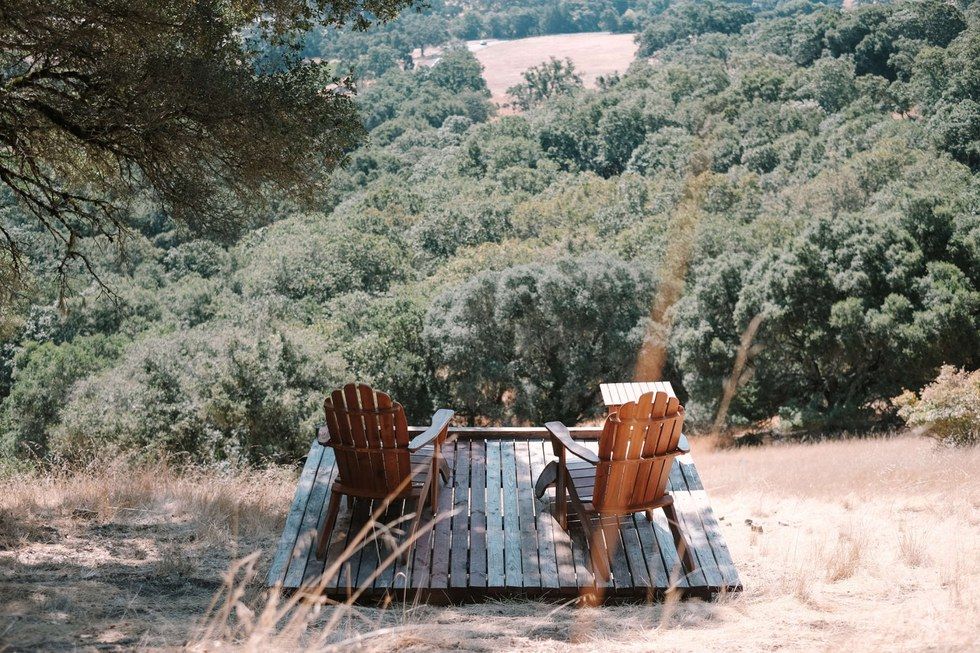 (Courtesy of Hipcamp via Jay Kijai)
Camp Midgard
What better way to watch the moon wax over the sun than with a glass of your favorite Napa Valley varietal in hand? At Camp Midgard, 46 acres of pristine Wine Country are untouched by the man-made world, making it an ideal spot to pitch a tent, uncork a bottle, and cheers to the once-in-a-lifetime event. Fires are strictly forbidden, so leave the matches at home. // Starting at $70/night (with access to drinking water and power stations); Calistoga Rd. and Skinner Rd. (Santa Rosa), hipcamp.com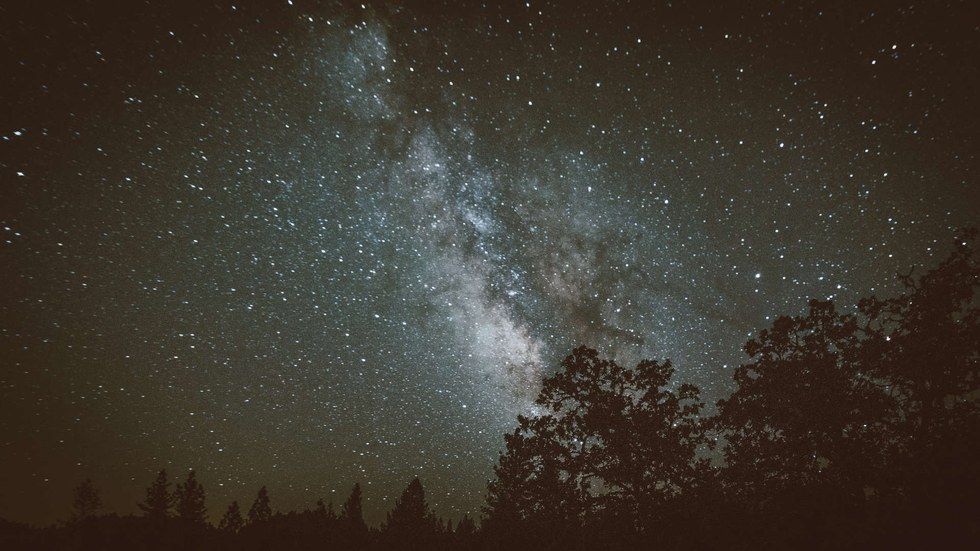 (Courtesy of Hipcamp via Manel Siles)
Sunrise Camp
Mendocino is magical on an average day, so it's no wonder its coastal locales rank high on our list of getaways. Come Monday the 21st, set your sights to the sky from Sunrise Camp, overlooking much of the Holland Reservoir. You can either pitch your tent along the trail above the water's edge or hike up to Emma's Tree. Get up early: The citrusy sunrise over the glassy is a sight all its own. Note: There's no potable water here, so be sure to pack your own. // Starting at $90/night; Country Rd. 429 B and Cahto Dr. (Laytonville), hipcamp.com
Pro tip: If you still don't have eclipse-ready eyewear, be sure to buy a NASA-approved pair and not some unsafe knockoff online.
Need a Ride?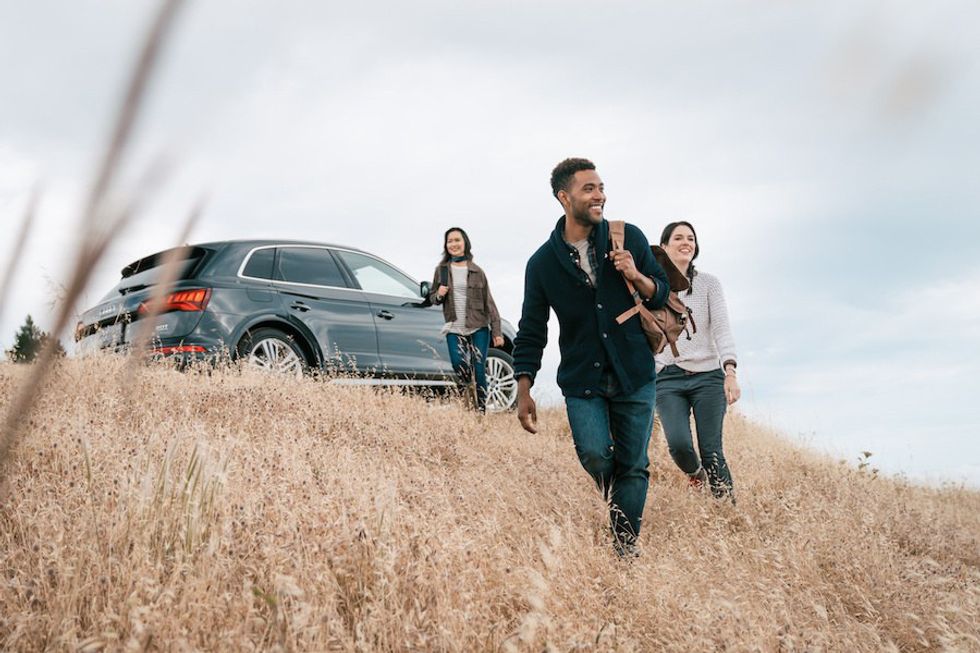 Let's face it, traffic on this trip is bound to be a doozy. To travel in comfort and style, splurge a bit for Audi on demand.
Reserve a 2018 Audi Q5 ($140*/day)—a dreamy SUV with plenty of room for your real kids and fur ones. With Quattro all wheel drive, it's as utilitarian as it is sporty, so put the pedal to the metal and experience the back roads the way they were meant to be. Before you hit the road, the car will already feel like your own; an Audi on demand concierge will ensure you know everything you want to. If the roaring engine and Audi's signature amenities like in-car WiFi, bluetooth, navigation, and Sirius XM radio don't do it for you, you'll dig the high-tech key (just go near the car to unlock its doors and start the engine). With Audi on demand, you don't even have to pick up your wheels—they'll bring the car to you anywhere in San Francisco. Oh, and did we mention it comes with a complimentary FasTrak pass? Grab your protective eyewear, and chase the eclipse in style. // Unlimited mileage is included on the Q5 and most other models. *7x7 readers enjoy 30 percent off with the code ECLIPSE17; audiondemand.com


30 percent off your next reservation. Voucher valid only for Audi on demand customers age 25 or older with a valid driver's license. One driver per reservation. Excludes taxes, fuel, parking, mileage overage charges, and damages not covered by insurance. Customer is responsible for insurance, which may be purchased through Audi on demand. Not valid for cash; no cash back. Maximum one promotional voucher or code per transaction. Promotional voucher must be redeemed by September 30, 2017. Vehicle reservation may be made up to six months in advance. Other restrictions apply. See Membership and Rental Agreements for details.
Thanks to our friends at Audi on demand.