Winter is a wonderful time in Northern California, and there's no better way to see the sights than to hit the road.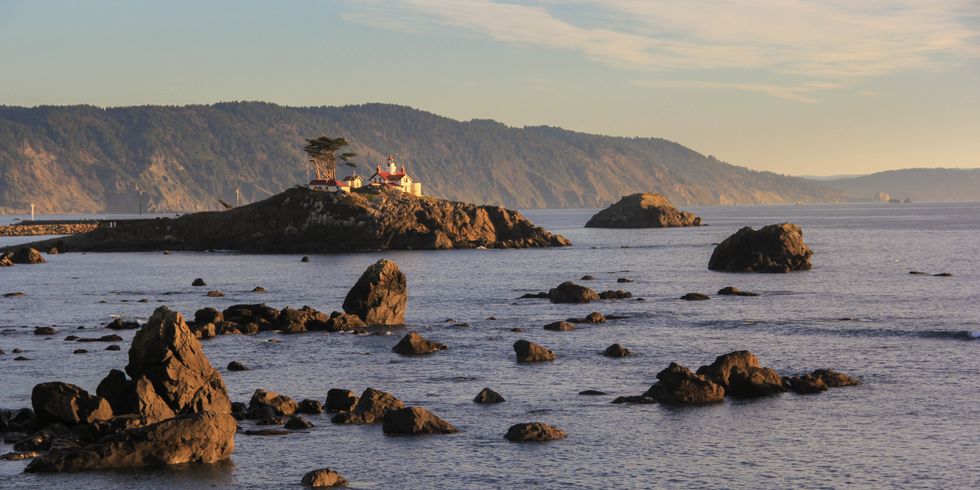 Battery Point Lighthouse.
---
One of the biggest states in the union has an extraordinary diversity of outdoor destinations to visit, and its northern reaches contain some of the most beautiful forest and montane regions anywhere. Our proposition: pack your bags and saddle up for a loop around NorCal's best outdoor destinations. Whether you stay for a night or several, these destinations offer respite for the weary traveler.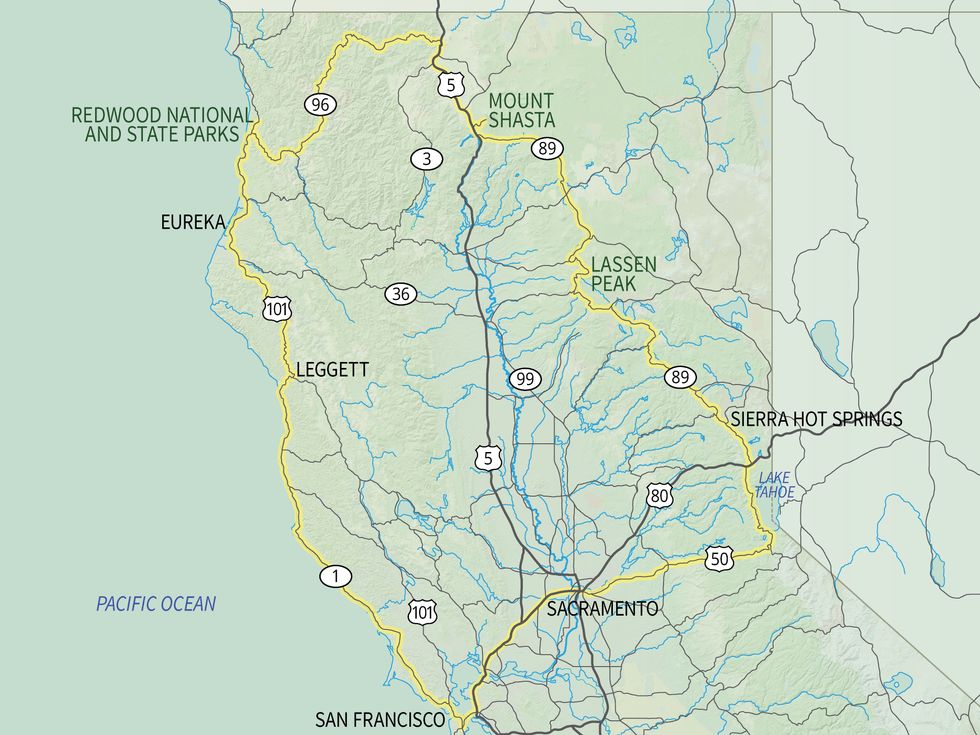 First Stop: Redwood National and State Parks
Much of the northern California coast was once an uncut grove of ancient sequoia sempervirons, but these days one of the only places you can find these enormous trees is in the collection of state and national parks north of Eureka. What finer excuse to head north on the Pacific Coast Highway? Take Route 1 out of the Bay. If you start early enough—Route 1 is considerably slower, but more scenic, than I-5—you can pause in the Marin Headlands or Point Reyes, or any of the numerous state parks that line the coast along the highway. In Prairie Creek Redwoods State Park, Gold Bluffs Beach Campground is a great base of operations for excursions into nearby Redwood National and State Parks. In fact, just up the coast, Fern Canyon is one of the more beautiful destinations, though it will be a wet trip in the winter. Consider some of these alternatives:

Next Stop: Mount Shasta
Shasta is a popular summer destination, but the mountain hosts fantastic backcountry skiing for all skill levels in the winter. Winter camping is difficult to find in the Shasta area, as many, if not all, of the campgrounds and cabins here are closed. Find lodging in McCloud or Weed if necessary, and slap on those skins. There is plenty to choose from on California's tallest volcano, including the West Face Route, great for intermediate level skiers, and Hotlum-Wintum Ridge, a California classic for experts.

Next Stop: Lassen Peak
Lassen is perhaps one of California's more overlooked parks, but it is a welcoming winter destination with a diversity of winter activities. It accumulates a large snowpack over the course of the winter, but regular plowing of Highway 89 at the park's southwest entrance allows access to Lassen's winter recreation area. The Southwest Walk-In Campground will be your home base here, open year round and economically priced. Adventure options abound: Take to the surrounding hills for sledding, or make your way up the snow-bound Lassen Park Road with snowshoes or cross-country skis. Lassen's active geothermal areas still boil in the winter, and Sulphur Works is just a mile away. Unfortunately, Lassen's pools are too hot for swimming; there are no hot springs around the park. Backcountry skiers can make their way to Ridge Lakes Winter Camp for access to Mount Diller backcountry routes, the Southwest Chute among them.

Last Hurrah: Lake Tahoe
Sometimes the best is saved for last. Lake Tahoe is one of the country's best destinations year round—and naturally a Bay Area fav—and winter snows bring some of the country's best skiing. It's also enormous—the number of options for a short road trip are nearly limitless. If you can, plan well in advance and book the popular Calpine Fire Lookout along Highway 89. Located north of Tahoe, the fire lookout is available year round, though note that snow may close the access road, requiring a trek on foot.

Unfortunately, if you're searching for an alternative, the winter here limits camping options to just a handful of campgrounds, most of them RV campgrounds. Unless you're on a budget, rent a room or an Airbnb in Truckee (peep our modern guide to this cute town). One of the country's best little ski towns has a culture of its own, funky and alive with the history of the Old West. With several of the finest ski resorts close by, Truckee makes for a perfect base of operations to build from.

A dip into one of Tahoe's hot springs is a winter must. Be sure to stop off at Sierra Hot Springs, which is well-developed, clean, and hosts a beautiful view. Some of the best views of Tahoe can be found at the Martis Lookout on Martis Peak. Donner Memorial State Park becomes a scenic winter playground for cross-country skiers, and snowshoers have an option here as well. All are fantastic winter options!