The air is heavy in the Bay Area this week as the Camp Fire rages on, closing schools and forcing us all indoors.
Lighten the mood with a few Bay Area headlines you may have missed—some of them totally lack gravitas, we promise.
---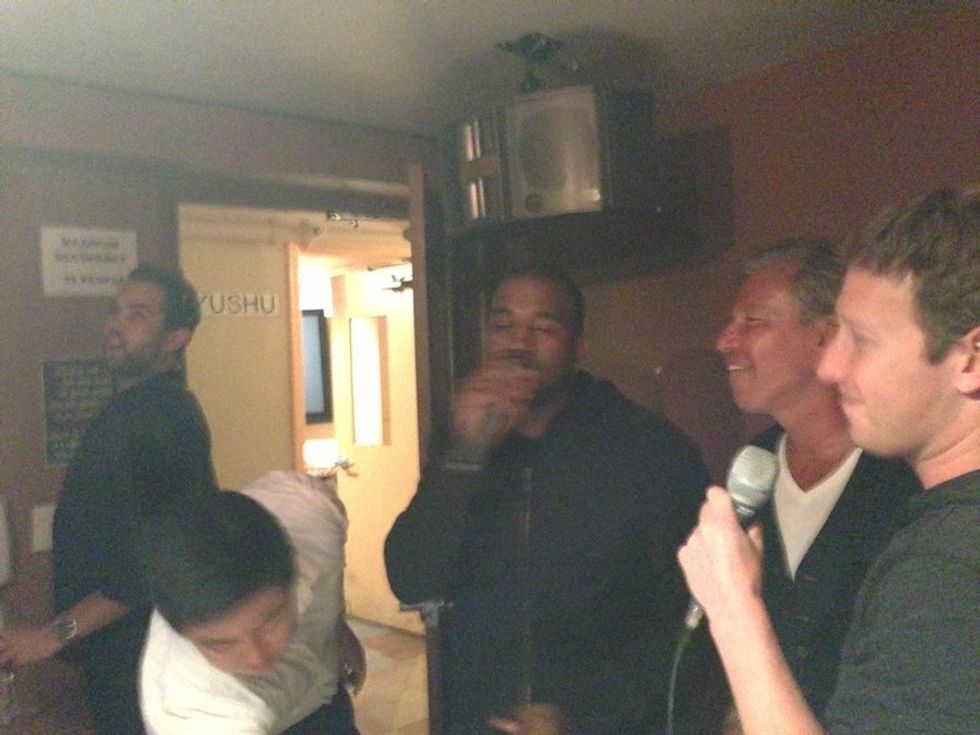 (Courtesy of @kanyewest)
Kanye and Zuckerberg Sang Backstreet Boys at This SF Karaoke Bar, SF Eater

Apparently Ye and Zuck were yucking it up recently at YamaSho. And they want it that way. Read more.
A Model T, Abandoned as Paradise Burned, Emerges With Barely a Scratch, The New York Times
Paradise resident Ron Westbrook lost his home to the Camp Fire. He garage collapsed, and the two cars inside were burnt to a crisp. But parked in the driveway, his 103-year-old collectible Ford Model T survived the fire with nary a scratch. Read more.
Drag-Queen Nuns Crash Stormy Daniels' San Francisco Gig, Canonize Her a Saint, KQED
The Sisters of Perpetual Indulgence bestowed their highest honor upon the president's porn star nemesis. Read more.
Are Organic Farms Ruining California's Rural Coast?, Pacific Standard
Conservationists say that California's eat local and sustainable ethos may be damaging our grasslands. Read more.
UN expert: San Francisco's homelessness crisis is a human rights violation and suggests 'a cruelty that is unsurpassed', Business Insider
The UN's Leilani Farha compares San Francisco's homeless crisis to the slums of Mumbai, Jakarta, Mexico City, and Manila. Yep, that's bad. Read more.
The news coming from Butte County is weighing heavily on us all. To support the relief efforts, check out our list of ways to help the fire victims.