When Mexico City topped The New York Times' 2016 destination bucket list, few San Franciscans were surprised—it seems everyone is talking about CDMX (formerly known as DF). If you are among the last of your friends to visit the new North American capital of cool, this itinerary from a native celebrity chef will help you cut through the tourist hoopla.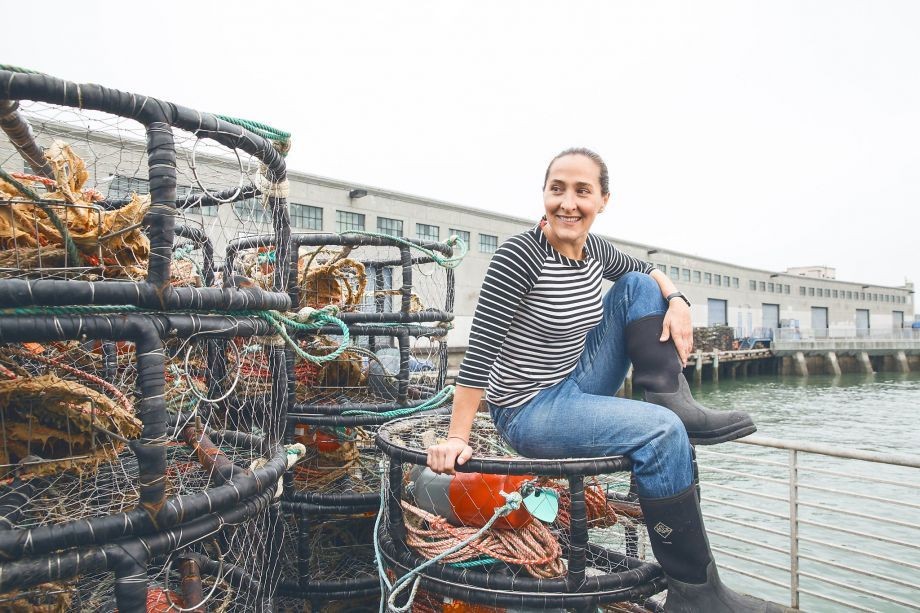 Chef Gabriela Camara (Aubrie Pick)
---
Well before Hayes Valley foodies began lining up for stylish, authentic Mexican fare at Cala, chef/owner Gabriela Camara was already the culinary darling of CDMX, home to her much beloved restaurant, Contramar. Here, Camara let us in on her favorite things to eat, see, and do in Mexico City. Buen viaje!
STAY
Gabriela recommends staying either in Condesa, Roma, or Cuahtémoc. These neighborhoods contain enough amazing restaurants, bars, and galleries to keep you busy during your stay. The neighborhoods are also within close proximity to each other and are easily walkable. Roma Norte in particular is like Mexico City's very own Mission District—you'll find fixies, skinny jeans, and ironic mustaches everywhere. Camara recommends staying in Airbnbs—they're plentiful and inexpensive.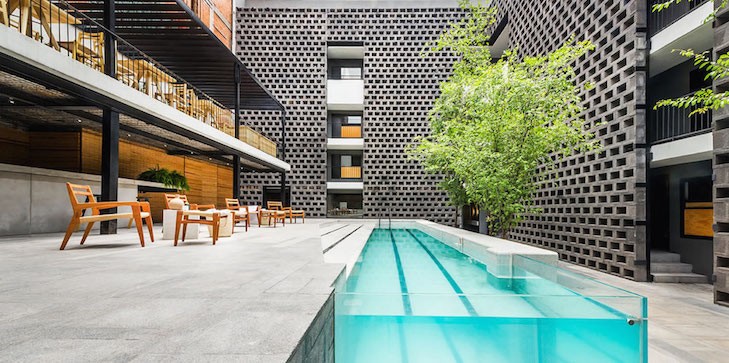 The pool at Hotel Carlota in Cuahtémoc.(Courtesy of Hotel Carlota)
EAT+DRINK
A seafood tostada at Marisqueria El Caguamo (Courtesy of EatDrinkTravel.com)
Marisqueria El Caguamo

Camara is known for her love of seafood, so when she recommends a street cart specializing in mariscos, you know it's the best. El Caguamo has been serving some of the freshest, most delicious seafood in the Centro for more than 40 years. Camara suggests the mixed-fish quesadilla or the insanely yummy fried-fish filet slathered in mayo and topped with a bright salsa and creamy avocado. // Marisqueria El Caguamo, Ayuntamiento at the corner of López 82 and 83 (Centro Historico), foursquare.com
El Cardenal
The original location of El Cardenal—on Calle Palma in the Centro since the 1960s—is Camara's preferred white-tablecloth spot. Suited servers bring traditional Mexican fare with no stuffy vibes or prices. Go for lunch and get the mole negro—chicken leg is braised until tender and topped with a rich thick dark mole sauce that's smokey, sweet, and slightly spicy. Make tacos out of it with the accompanying tortillas for utter perfection in a meal. // El Cardenal, Palma #23 (Centro Historico), restauranteelcardenal.com
Maximo Bistro
Chef Eduardo Garcia has cooked in New York's Le Bernadin as well as Pujol, one of the best restaurants in Mexico City (and, for that matter, the world). Here, the food is a bit more accessible and familiar (think smoked salmon ceviche, or a mushroom risotto) using local and organic Mexican ingredients with European techniques. Reservations are recommended. // Tonala 133, Colonia Roma. http://maximobistrot.com.mx/
Bosforo
Bosforo may be the coolest place in Mexico City. It's a super small, dark mezcal cantina with strong drinks. There's a DJ that constantly spins loud, moody, minimal wave that makes you feel like you're in space. It's attached to a restaurant next door—order the grasshopper quesadilla to help soak up all the alcohol. // Luis Moya 31, Col Centro.
Duo
According to Camara, Duo has some of the best desserts and pan dulce that you can find in the City. "It is owned by a Swiss pastry and chocolate chef and his Oaxacan wife, so the selection you can find ranges from enfrijoladas de huevo revuelto con tasajo y quesillo oaxaqueño (crambled egg enchiladas with black bean sauce) to raspberry macarons, all made with exceptional technique and high quality ingredients. "I love to go there for breakfast," she says. // Av. Amsterdam 53, Distrito Federal, Mexico
Tacos Hola
The perennially popular Tacos Hola offers some of Camara's favorite stewed tacos, or guisados, on fresh handmade tortillas—The braised chard with onions and tomatoes is particularly good. Personally, I think her tacos at Tacos Cala, her Civic Center taco stand, are better. // Av. Amsterdam 135, Cuauhtémoc, Hipódromo=
TO-DO
Museum of Anthropology
This massive and noteworthy museum of pre-Hispanic art thoroughly covers each region of Mexico and its history, displaying beautiful and historical pieces of art and artifacts. Get there early—there's a lot of ground to cover. // Av Paseo de la Reforma & Calzada Gandhi S/N, Chapultepec Polanco, Miguel Hidalgo, 11560, mna.inah.gob.mx/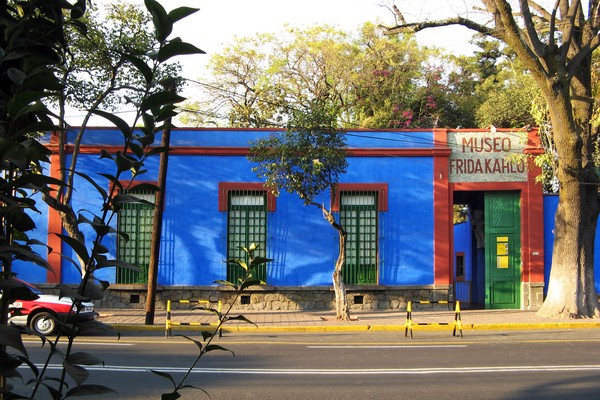 Frida Kahlo Museum
Everyone knows you should visit the Frida Kahlo museum, which happens to be her big, beautiful blue house. "She is such an icon of 20th Century Mexican culture," says Camara. "And Coyoacán is a beautiful neighborhood." After touring Frida's house, head to the Coyoacan market nearby for some tostadas. // Londres 247, Del Carmen, Coyoacán, 04100, museofridakahlo.org.mx/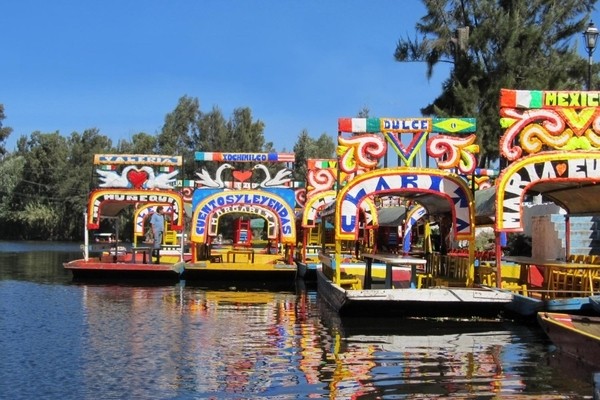 Xochimilco Canal Boat Tour
This recommendation actually came from Emma Rosenbush, the GM at Cala. Take an Uber to south CDMX where you can board colorful boats that tour through the canals of Mexico City. It's a beautiful escape from the bustle of the city, and if you go on the weekend there's a party vibe from locals and tourists alike. You can bring cervezas on board, and other canoes offering freshly made quesadillas will paddle next to you. // Xochimilco Nativitas, Mexico City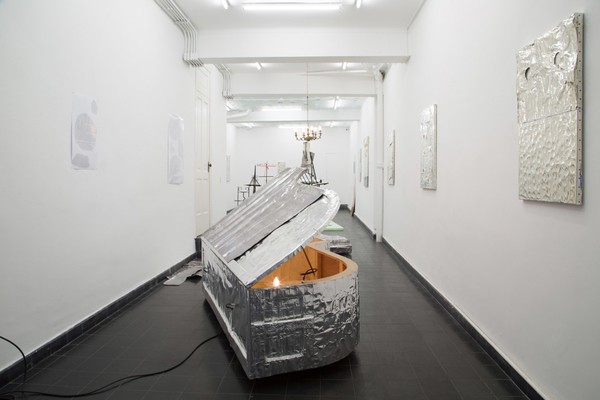 House of Gaga
No, this is not Lady Gaga's DF pied-à-terre. Mexico City is full of eclectic galleries of wonderful work from artists of all genres. Gaga specializes in contemporary art and works with artists from around the globe. It's Camara's favorite because, she says, "it is a good example of how DF is so cosmopolitan yet still thrives on its local roots." // Av Amsterdam 123, Hipódromo, houseofgaga.com/