By
Eleven delicious spots you need to try if you're devoted to the meatless movement (or just like veggies a lot).
Sanctuary Bistro
Chef-owner Barry Horton's take on French bistro fare is humble with just the right amount of flair. Sanctuary's menu incorporates creative meat and dairy substitutes like cashew cheese, oyster mushrooms, and matchstick beets. The plating is elegant, and every bite is worth savoring. // 1019 Camelia St. (Berkeley), sanctuarybistro.com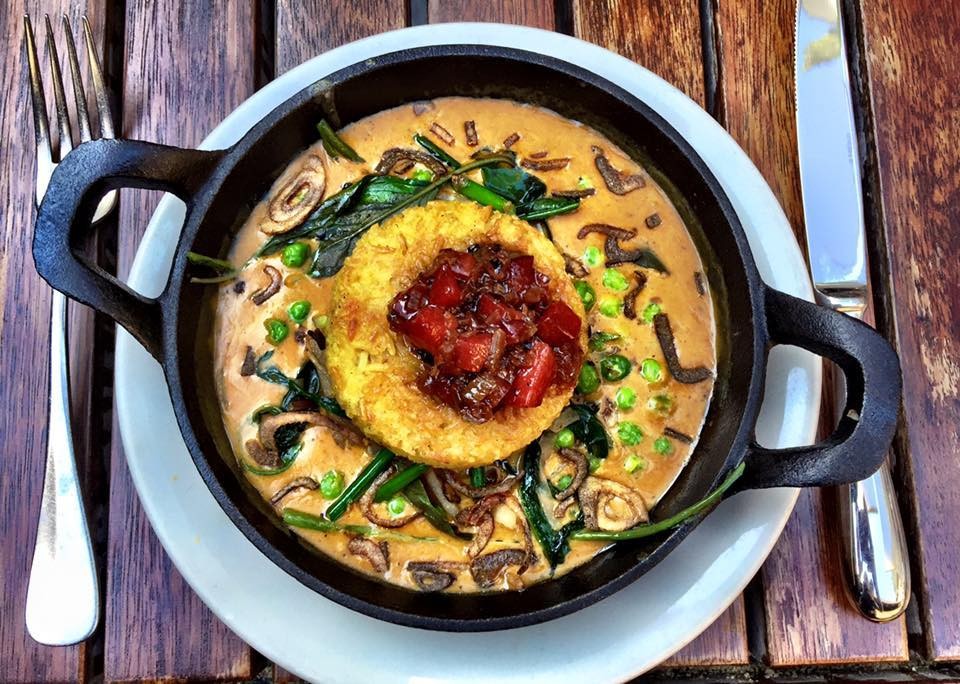 Millennium
Millennium's new Oakland digs are definitely more approachable, but the innovative cuisine remains just as refined. Locally sourced and irresistibly exotic, the globally-inspired menu is constantly evolving. The flavors dance on your palate, and each dish is a work of art. // 5912 College Ave. (Oakland), millenniumrestaurant.comf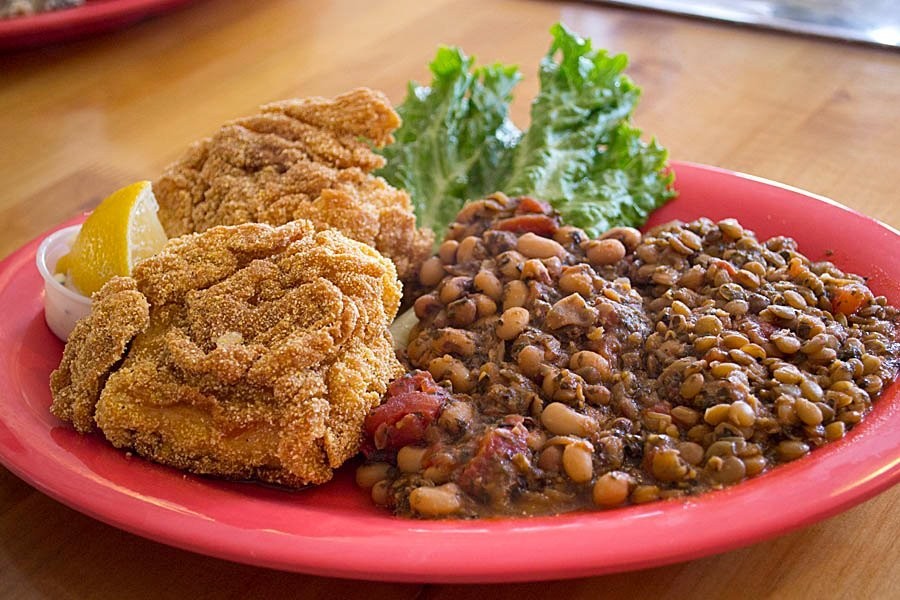 Souley Vegan
Bringing the flavors of the South to Northern California, Tamearra Dyson is the queen of Louisiana Creole cuisine. Souley Vegan throws a modern twist on the classics. Chow down on seitan steaks, sweet potato waffles, battered kale, and fried okra. // 301 Broadway (Oakland), souleyvegan.com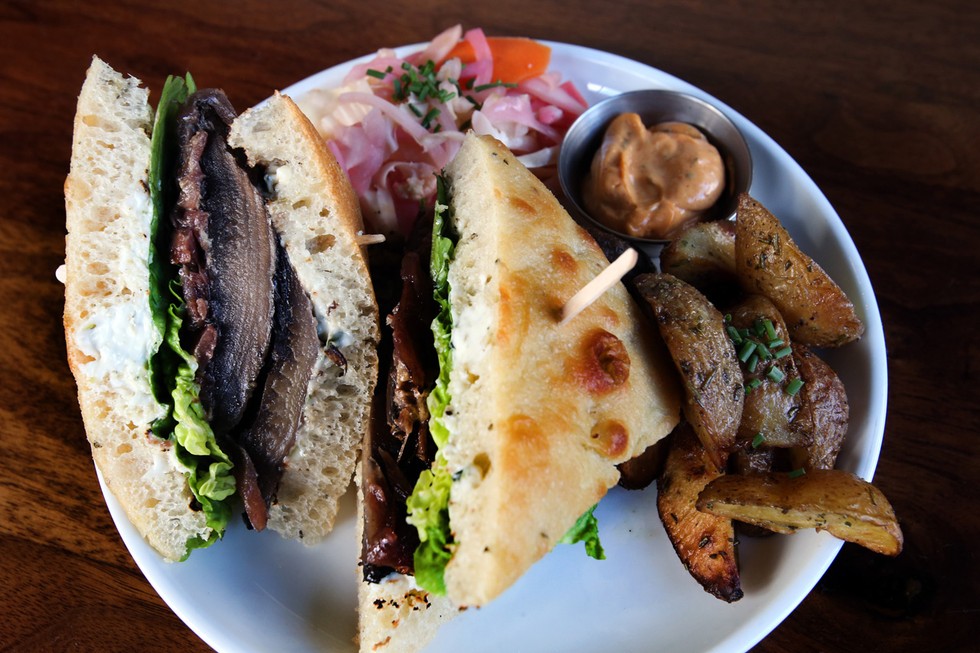 Encuentro
Perfect for either drinks or dinner, Encuentro features floor-to-ceiling windows that open up the romantic space. Some of the most alluring dishes include nut paté, chili jam, fig chutney, tofu cheese, and yam gnocchi. Pair your meal with a glass from their extensive selection of organic wines. // 550 2nd St. (Oakland), encuentrooakland.com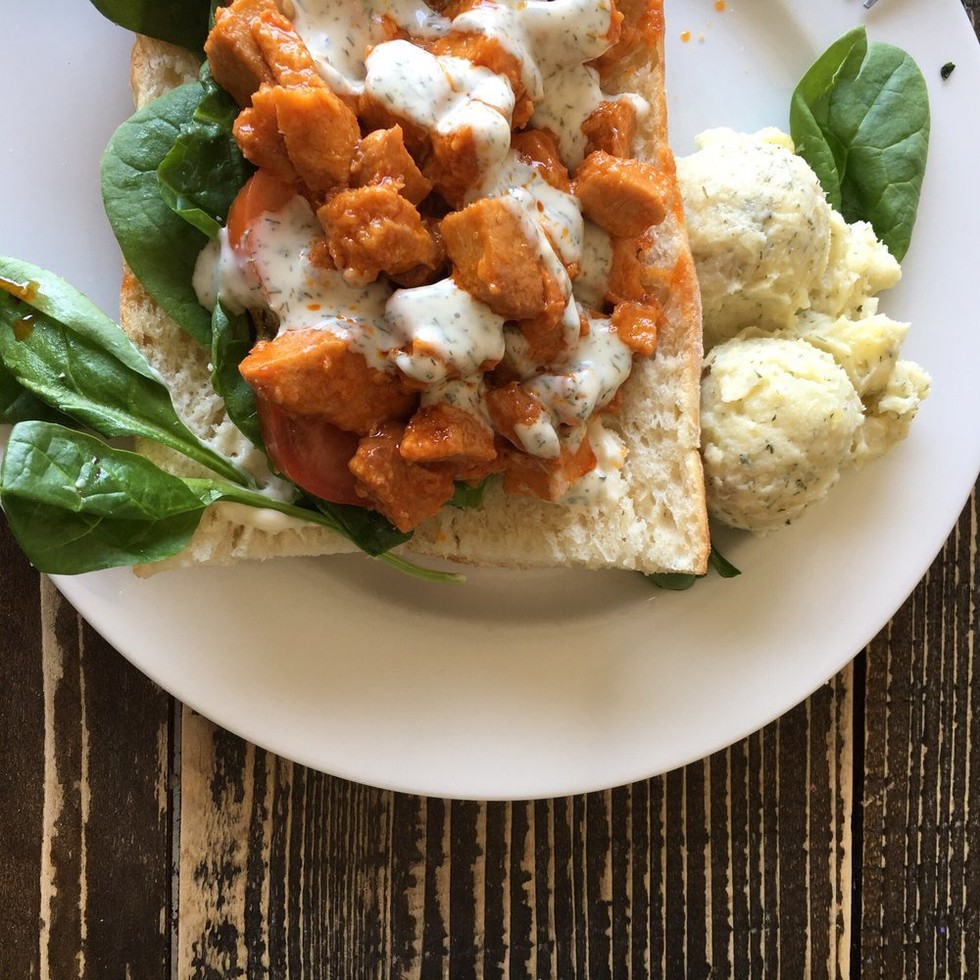 Two Mammas' Vegan Kitchen
Jess and Jules Piovarsik-Diliberto are the warm-hearted women behind Two Mammas' Vegan Kitchen. They offer a healthy version of comfort food from tofu Benedicts to almond ricotta crepes. Two Mammas is open for breakfast, lunch, and weekend brunch. // 3700 E. 12th St. (Oakland), twomammasvegankitchen.com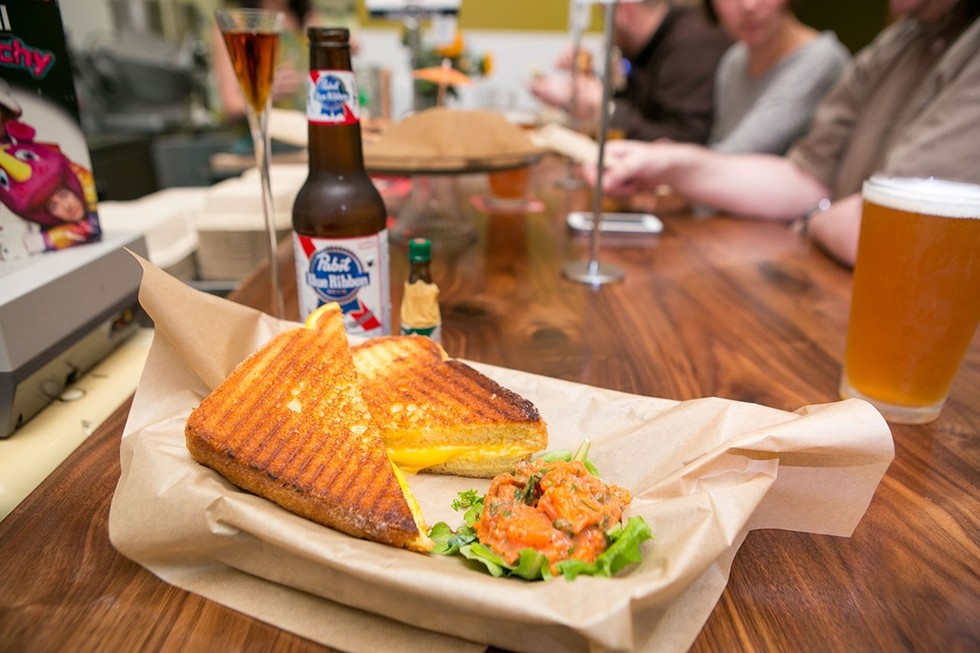 Analog
Analog's many regulars can't get enough of the giant sandwiches with quirky names such as "Hail Seitan" and "Dirty Hippie." Plus, every Monday night, the downtown Oakland hot spot features a pop-up dinner from Hella Vegan Eats. // 414 4th St. (Oakland), analogoakland.com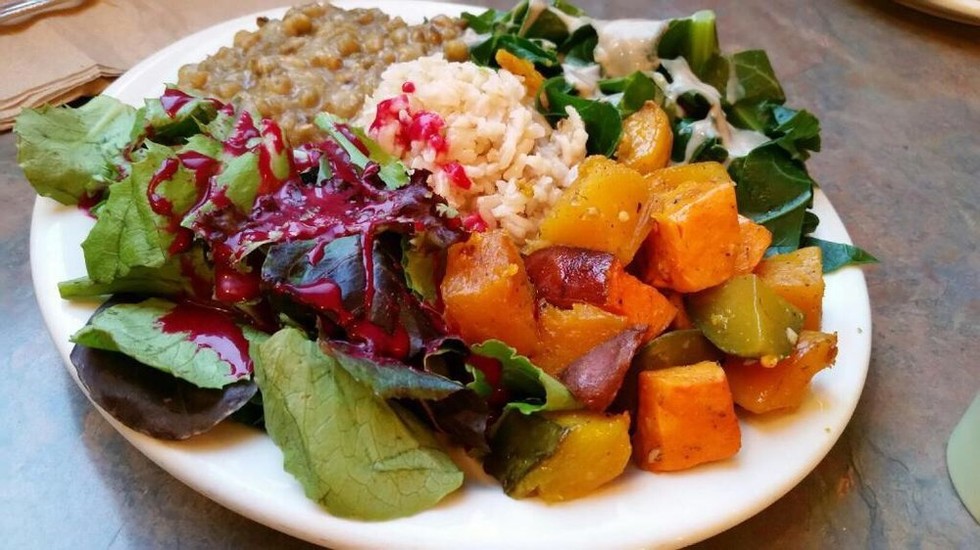 Shangri-La Vegan
A Tibetan family owns and operates Shangri-La Vegan, which feels more like an oversized family dining room than a restaurant. Their home-style cuisine promotes a macrobiotic diet, incorporating a variety of grains, and the fixed menu changes daily and comes in three portion sizes. // 4001 Linden St. (Oakland), shangri-lavegan.com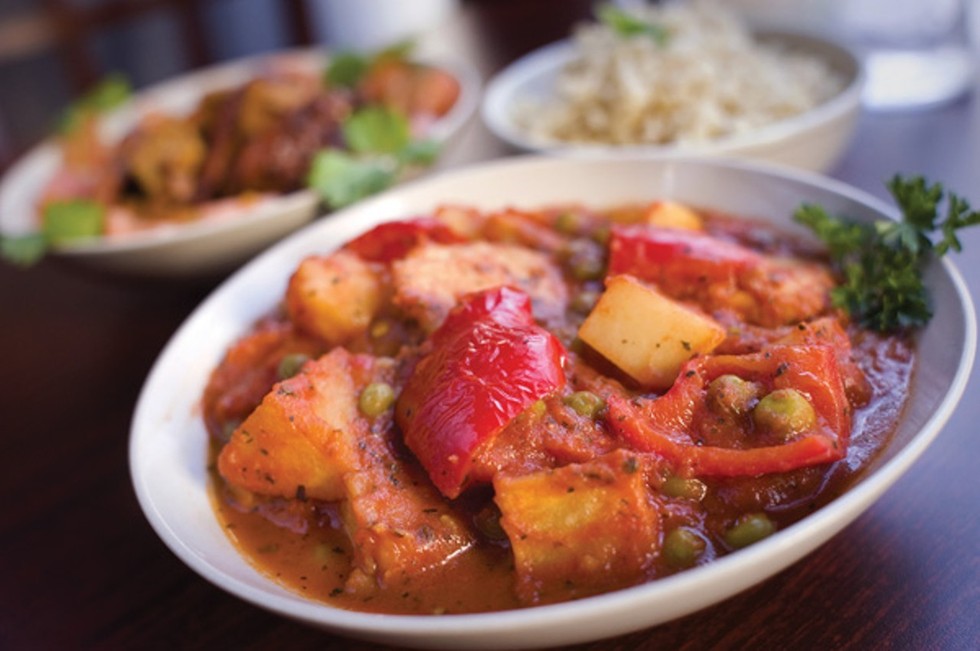 No Worries
Filipino cuisine has never been equated with vegetarianism, but No Worries is on a mission to change that—one stop at a time. The food truck makes its rounds in Oakland, frequenting local events and festivals. // Oakland, filipinoveganfood.com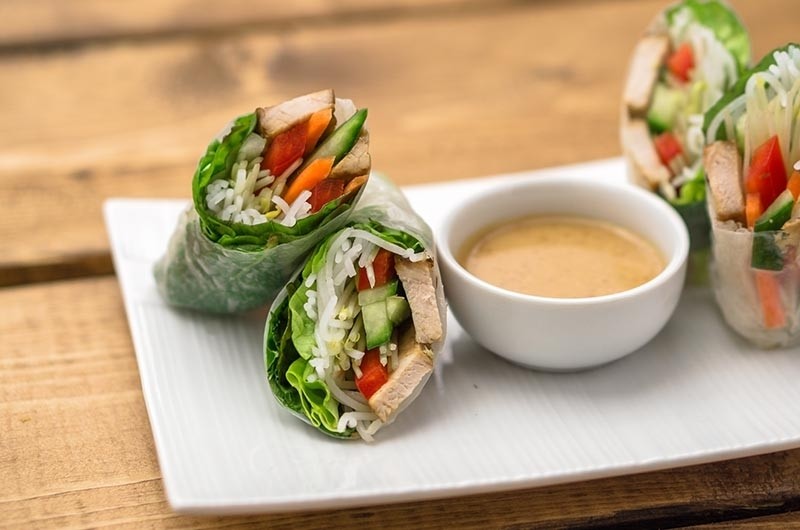 Golden Lotus
This East Bay mainstay is well known for its Vietnamese vegan delights. Take-out is a smart option, especially during the bustling lunch hour. While some may prefer Nature Vegetarian, which opened right down the street, Golden Lotus remains the emperor of Chinatown. // 1301 Franklin St. (Oakland)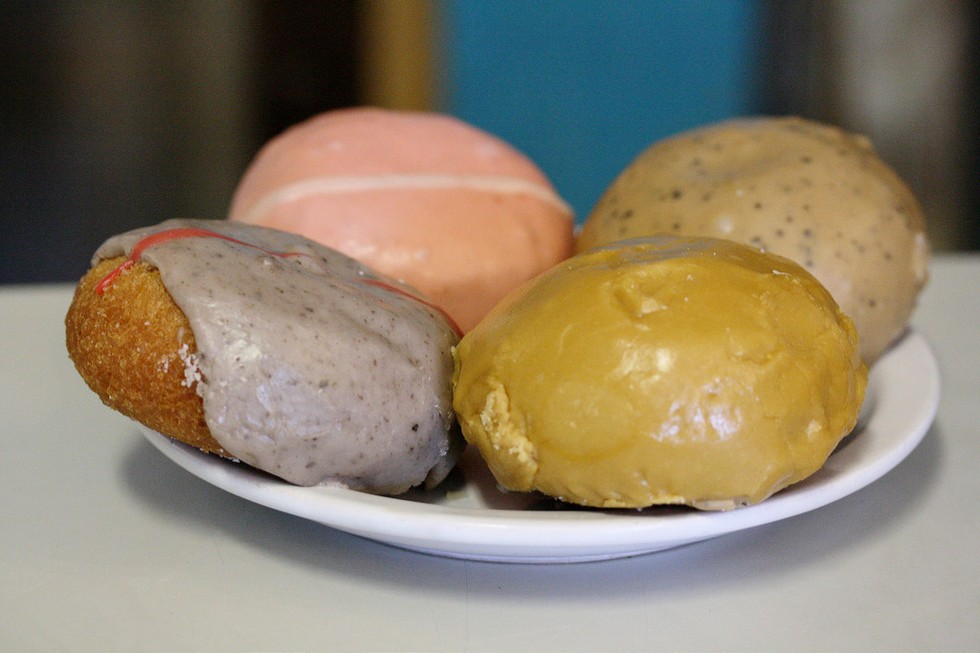 Pepples Donut Farm
This strictly vegan donut maker will put any sweet tooth at ease with their grand selection of fried decadence. Stop by the Oakland Donut Farm for brunch, lunch, and of course, all-natural donuts. And look for Pepples products at various locations all over the Bay Area. // 6037 San Pablo Ave. (Oakland), pepplesdonuts.com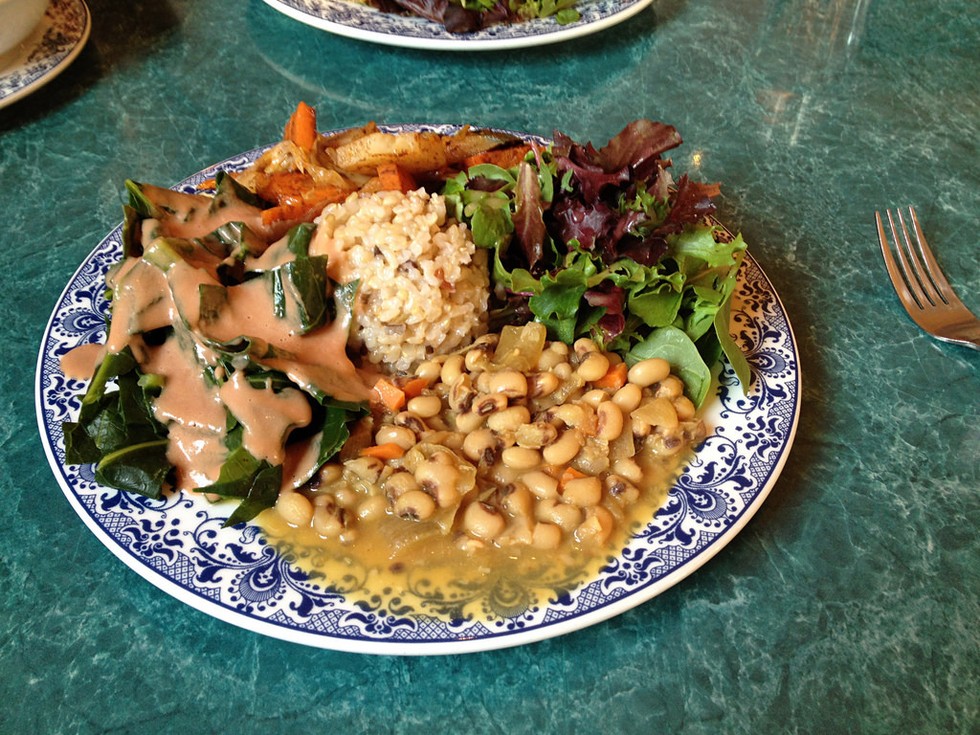 Potala Vegan
Marrying Tibetan culture and vegan cusine, the food at Potala is a delicous blend of zesty flavors that melt in your mouth. Meals are served prix-fixe but can be tailored according to your whims. Whether you order the medium-size plates or the larger platter portion, your palate will be definitely satsified. // 1045 San Pablo Ave. (Albany), potalavegan.us
---
This post was originally published in March 2016
DON'T MISS A BAY AREA BEAT! SUBSCRIBE TO OUR NEWSLETTER.