By
Why not add a little booze to your favorite frozen treat? These milkshakes, floats, ice creams, and sorbets have a little twist for a well-deserved buzz, er, break.

Spiked Double Chocolate & Chips Milkshake
Now, we all know about Super Duper's delicious burgers, but let's not dismiss their incredible ice cream and milkshakes. Did you know you can spike any one of their milkshakes for just an additional $1.50? The Spiked Double Chocolate & Chips Milkshake is has all the fudgy, boozey flavor we need for an afternoon delight. // Super Duper Burgers, superduperburgers.com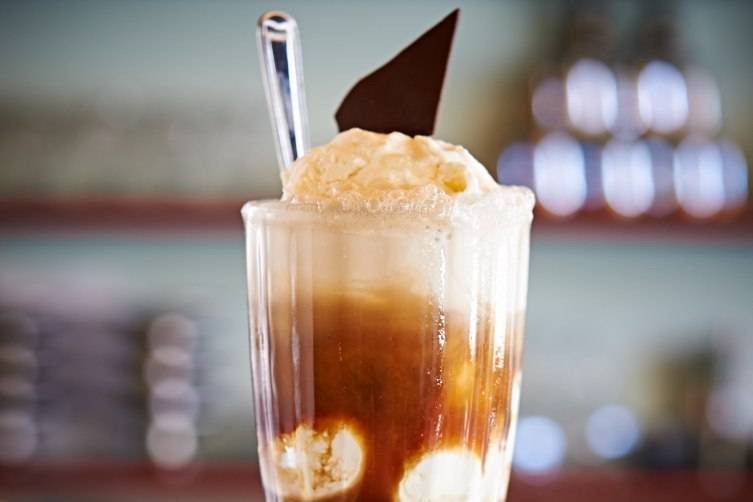 (Courtesy of hauteliving.com)
San Francisco Honey
At the Ice Cream Bar, this one-of-a-kind float is made with San Francisco Mead Co.'s Apple Pie mead, fermented honey, fresh fruit, and spices, and is topped with milk chocolate and crème fraîche for a spin on an American classic. Trust us, you've never had anything like it. // The Ice Cream Bar, 815 Cole St. (Cole Valley), theicecreambarsf.com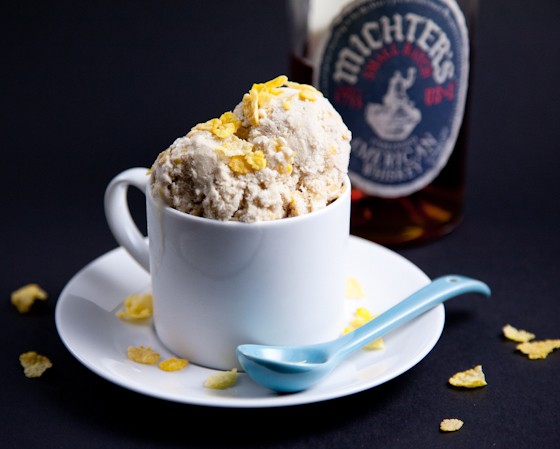 (Courtesy of picklesnhoney.com)
Secret Breakfast Ice Cream
We credit ice cream rebels Humphry Slocombe for starting the whole booze-in-ice-cream trend. Their now-mainstay flavor Secret Breakfast, bourbon ice cream with crunchy cornflakes, is a true breakfast of champtions. Try it with the bourbon caramel sauce for an extra kick. // Humphry Slocombe, Ferry Building (Embarcadero), humphryslocombe.com
Golden State Cider Float
Farm Burger is not just any classic burger and shake spot, but a gourmet build-your-own burger and 'adult' floats joint. Golden State Cider, a dry craft cider, is an unlikely yet perfectly awesome addition to a vanilla ice cream float. It's crisp, light, and pairs just right with a burger. // Farm Burger, 1313 9th St. (Berkeley), farmburger.net
Rum Oreo Blizzard
Make your happy hour a little bit happier with the Corner Store's Rum Oreo Blizzard, with a couple splashes of spiced rum and chocolate sauce. More heavenly boozy blizzards and milkshakes are on offer during happy hour, from 4 to 6 pm. // The Corner Store, 5 Masonic Ave. (Laurel Heights), thecornerstore-sf.com
Pear Cider Sorbet from Shakedown
With the endless combinations of hand-crafted ice cream and sorbets at Shakedown, you'll be hard-pressed not to pick your poison. Our pick? The Pear Cider Sorbet, a fresh combination of poached d'Anjou pears and vanilla infused with Pitchfork Sonoma Cider. // Shakedown, 835 Geary St. (TendorNob), shakedownsf.com

DON'T MISS A BAY AREA BEAT! SUBSCRIBE TO OUR NEWSLETTER.