By
Piedmont Avenue, with its vibrant mix of locally-owned shops and famous ice cream shops, offers plenty of opportunities for a day of fun. Whether it's strolling through a graveyard, catching a flick at Oakland's oldest theater, or sipping scorpions under the watchful eye of an animatronic hula dancer, the stretch of street between Pleasant Valley Ave. and MacArthur Blvd. offers a healthy mix of places to chow down, cut loose, and spend some cash.
PLAY
The almost 100-year-old Piedmont Theatre (its the oldest operating theater in Oakland) specializes in a mix of indie and limited-release art house flicks on three screens. Catch a flick on Saturday nights, when prizes from neighboring businesses and movie memorabilia are given away before each showing. The theater also frequently serves as a screening venue for local film festivals. // Landmark Piedmont Theatre, 4186 Piedmont Ave., landmarktheatres.com/piedmont-theatre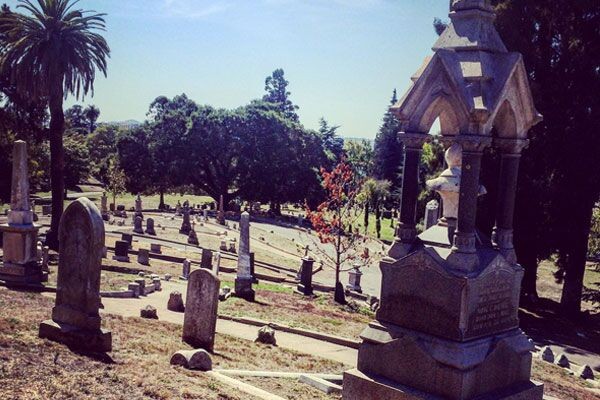 Designed by Frederick Law Olmsted, the architect behind New York City's Central Park and the Capitol Grounds in Washington DC, this expansive 223-acre cemetery serves as the final resting place for several local notables, including writer Frank Norris and artist Thomas Hill. Although easily explored solo, join a two-hour docent-led tour the second and fourth Saturdays of each month for an in-depth look at the cemetery's history and architecture. // Mountain View Cemetery, 5000 Piedmont Ave., mountainviewcemetery.org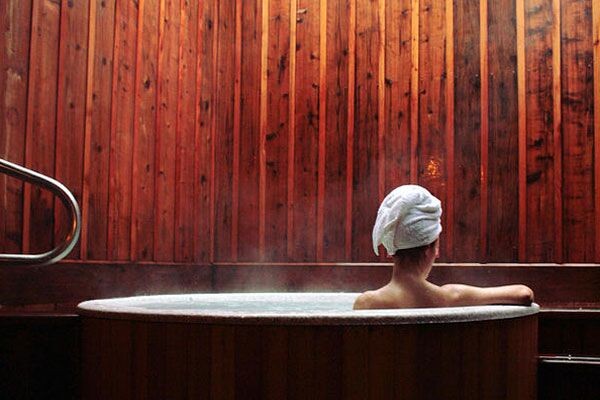 For a relaxing afternoon in the Town, head to Piedmont Springs, where you can melt your problems away with a massage or facial, or lounge in one of four private outdoor tubs. To experience the best of both worlds, opt for the combination room, which includes both an outdoor redwood tub and a trip to the sauna room, for a reasonable $22 per hour. // Piedmont Springs, 3939 Piedmont Ave, piedmontsprings.com
EAT + DRINK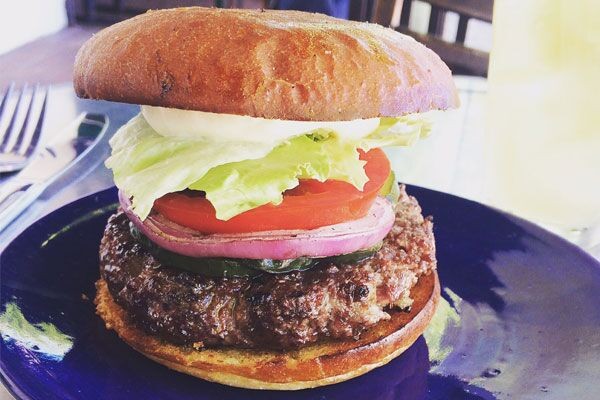 The first brick-and-mortar outpost of Chris Kronner's popular San Francisco pop-up, KronnerBurger has been feeding hoards of burger-hungry fans since May. Opt for a seat on the patio and one of KronnerBurger's juicy signature burgers—prepared rare and topped with marrow or bacon for a few extra bucks—and don't leave without a slice of custardy honey pie. // KronnerBurger, 4063 Piedmont Ave, kronnerburger.com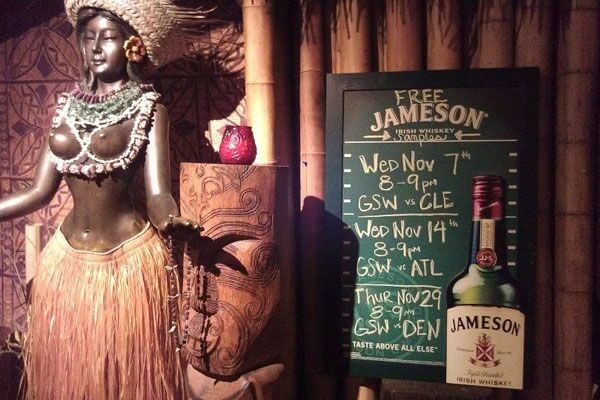 This bamboo-bedecked tiki hideaway is a must-hit for dangerously strong drinks, forgiving dark lighting, and tropical decorations galore—ranging from blowfish light fixtures to a topless metal hula girl whose hips sway from side to side. Order a macadamia nut chi chi or split a scorpion bowl with friends, before trying your hand at giant Connect-Four or Jenga. // The Kona Club, 4401 Piedmont Ave, konaclub.net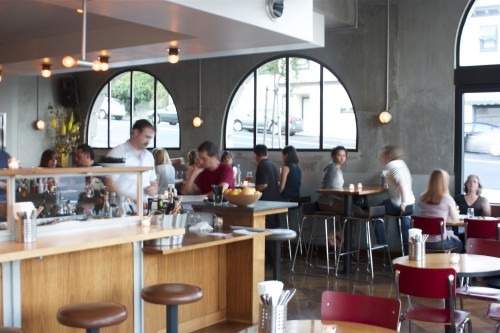 Adesso serves as an excellent pre- or post-dinner stop for drinks that make deft use of Italian amaros and digestifs. But the romantically-lit restaurant can serve as a dining destination in its own right, especially if you opt for the chef's selection of salumi. Hungry after a night out? Belly up to the bar during late-night aperitivo hour (Mon–Thurs from 10:30–11:30pm, or Fri-Sat from 11pm-12am), when free samples of small bites are frequently handed out with your cocktails. // Adesso, 4395 Piedmont Ave, dopoadesso.com/adesso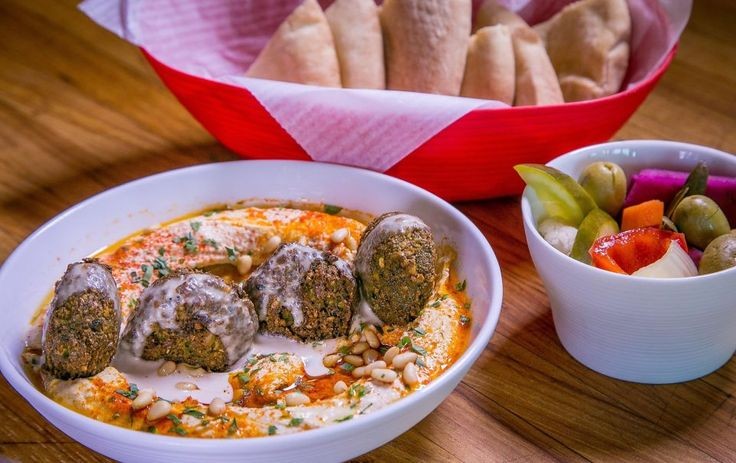 This colorful new Mediterranean stop is making a name for itself with tender house-made falafel, fresh entrée salads, and seasonal hot specials in a fast-casual atmosphere. Husband-and-wife team Mica Talmor and Robert Gott, who ran a successful catering business before launching Ba Bite, focus on local, organic produce as much as possible. Try the saffron-lemon prawns on a salad of lentils, baby spinach, and fresh goat cheese. // Ba Bite, 3905 Piedmont Ave., babiteoakland.com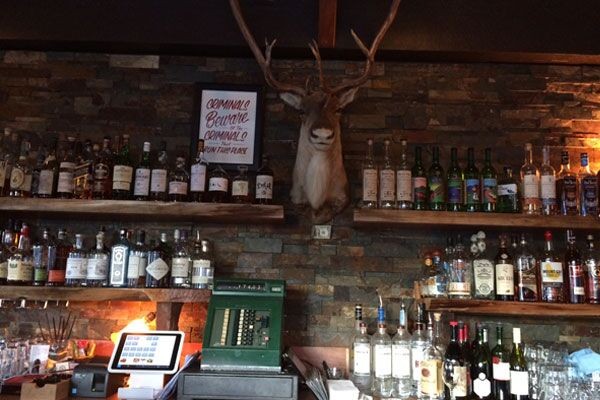 This hunting lodge-themed watering hole—complete with taxidermy and plenty of wood paneling—is the latest from Alexis Filipello, the man also behind Oakland's Bar Dogwood, Darling's Elixirs, and Stag's Lunchette. Although the interior wood-and-stone bar is inviting, grab one of the frequently changing boozy slushies and head to the outdoor patio while it's still warm outside. // The Lodge, 3758 Piedmont Ave, facebook.com/thelodgeonpiedmont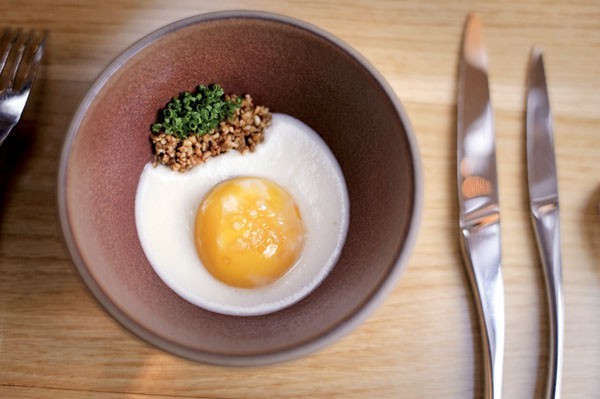 Commis
Chef James Syhabout continually draws rave reviews with the prix fixe menu at Commis, the only restaurant in the East Bay with a Michelin star. And all the buzz comes with plenty of punch to back it up: The eight-course tasting menu, which will set you back $119, highlights precise presentations and unexpected flavor combinations. Think dishes such as bee pollen–dusted caramelized financier, charcoal-grilled lamb served with wheatgrass, and a frozen Meyer lemon marshmallow coupled with chervil and gin aromatics. The wine list, like the service, is also top notch. // Commis, 3859 Piedmont Ave., commisrestaurant.com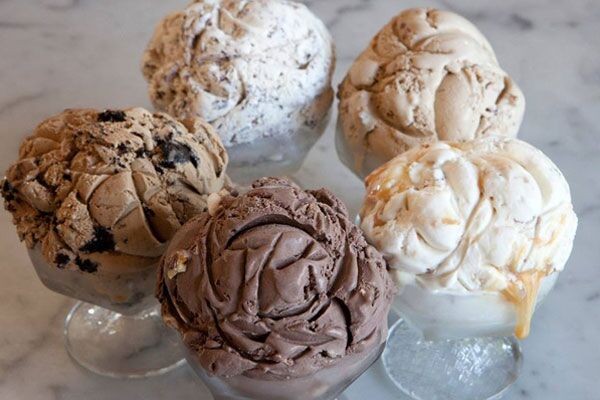 This East Bay institution has been delighting kids—and the young at heart—since it opened in 1894. Although the line may wind out the door, the towering ice-cream sundaes are well worth the wait. Try the black and tan, a Fentons original, made with vanilla and almond ice cream layered with chocolate fudge and caramel sauce, then topped with house-made whipped cream, toasted nuts, and a cherry. Or order off the secret menu, where you can find a grilled PB&J, adult-size mac 'n' cheese, and olive salad sandwich. Kids will love watching the workers make ice cream through a window into a backroom kitchen. // Fentons Creamery, 4226 Piedmont Ave., fentonscreamery.com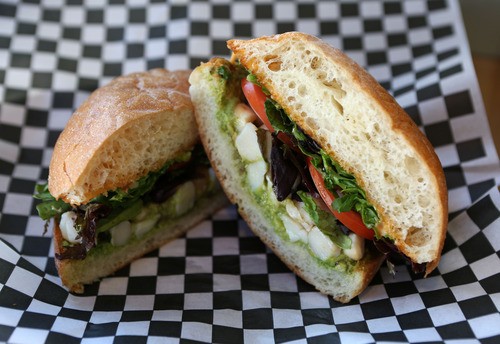 From its unassuming spot on Piedmont Avenue, Grégoire dishes up some seriously good French comfort food, including its signature crispy potato puffs. But don't sleep on the frequently changing specials, which can include flaky hot pockets with chicken-apple sausage, gravy-slathered poutine, and crock monsieur. Seating at this takeout-centric spot is limited, so head there early if you want to grab a spot at one of the benches, or order your meal to-go to enjoy al fresco. // Grégoire, 4001 Piedmont Ave., gregoirerestaurant.com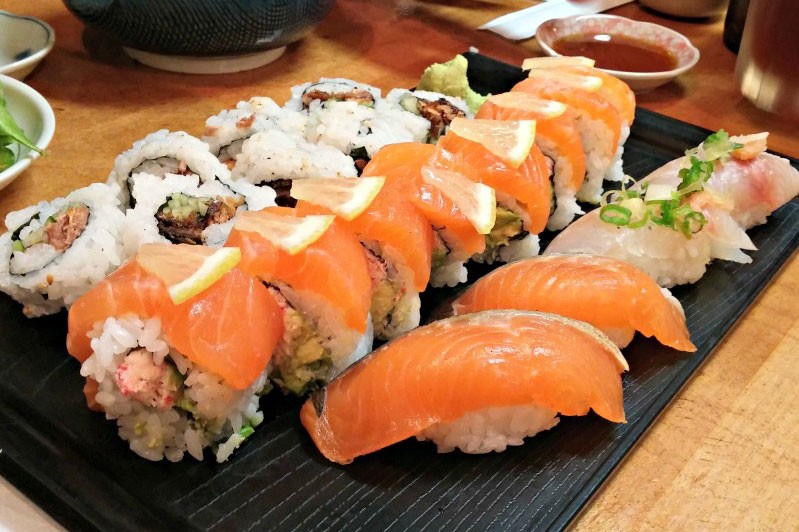 It's all about uber fresh seafood at Geta, an affordable sushi spot that highlights the quality and umami of the fish. Cozy up to the tiny sushi bar and be sure to check the specials scrawled on the chalkboard or taped to the walls before ordering. The sushi chefs will guide you through your order, whether you opt for an array of nigiri or the special Lion King roll, a baked crab roll topped with salmon. // Geta, 165 41st St., getaoakland.com
SHOP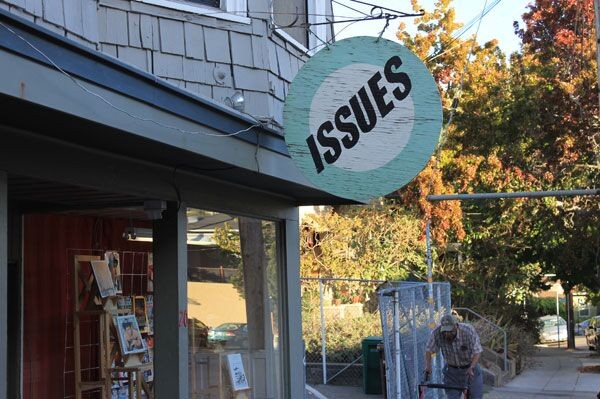 Tucked into a side street off Piedmont Avenue, this haven for print lovers features one of the largest selections of magazines in Oakland, including international releases, limited editions, and zines. You'll also find displays filled with letterpress stationary from local artists, glossy art books, and plentiful planners. Issues also hosts readings, signings, and live broadcasts. // Issues, 20 Glen Ave, issuesshop.com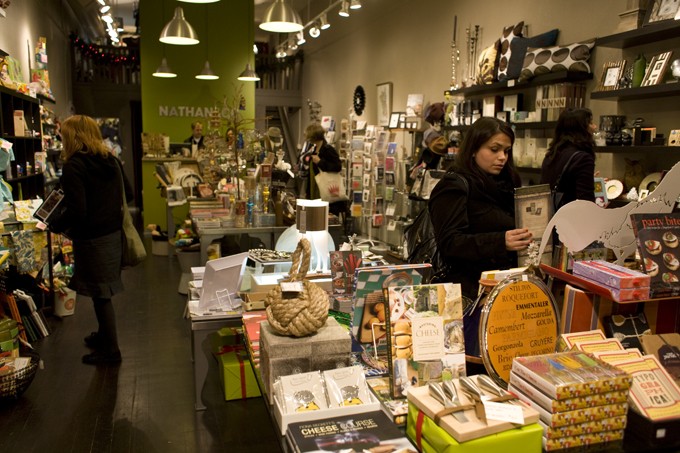 On the hunt for a hip hostess gift? Swing by Nathan & Co. (there's also a location in Rockridge) for kitschy kitchen utensils, baby onesies, and all manner of one-of-a-kind pieces. Items range from the quirky (coffee foam stencils, a black and tan stool shaped like a turtle) to the practical (whiskey stones, supersoft blankets). Pick up a card and opt for giftwrapping to make it a one-stop shop. // Nathan & Co., 4025 Piedmont Ave, nathanandco.com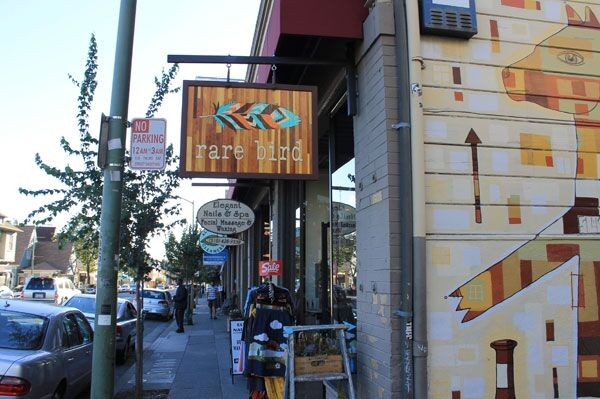 For a curated mix of vintage finds and locally made goods, pay a visit to this eclectic store with a boho/western edge. In addition to stocking cozy Pendleton jackets, natural skincare from ByNieves, and nature-inspired jewelry, Rare Bird hosts frequent classes and workshops—ranging from metal jewelry stamping to screenprinting—taught by local artists. // Rare Bird, 3883 Piedmont Ave., therarebird.com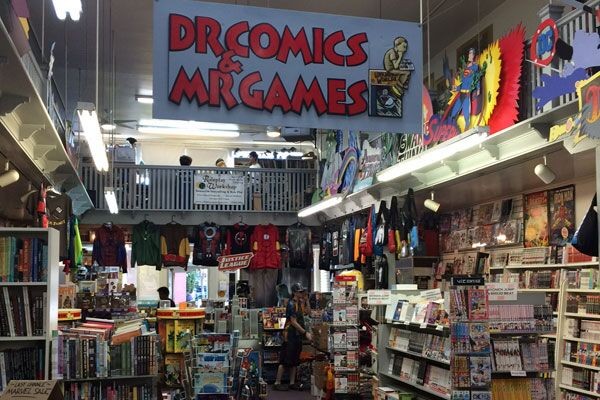 For more than 25 years, Dr. Comics and its well-versed staff have stocked plenty of materials to keep your inner geek busy, from racks upon racks of comic books and graphic novels to a first-rate selection of board games both beloved and obscure. The indecisive will benefit from the shop's board game rental program: Your first rental is free, and you'll receive discounts for returning the games on time. // Dr. Comics & Mr. Games, 4014 Piedmont Ave., drcomicsmrgames.tumblr.com
DON'T MISS A BAY AREA BEAT! SUBSCRIBE TO OUR NEWSLETTER.