By
With iconic dishes, secret recipes, and unique atmospheres, these old school spots have stood the test of time and taste.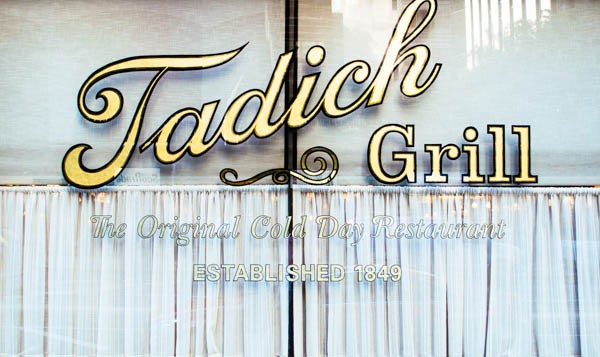 What started as a coffee stand in 1849 became San Francisco's oldest continuously operating restaurant. Little has changed since then—the seafood is still prepared over charcoal and the waiters look dapper in their crisp white jackets. Arguably the best spot in San Francisco to grab a martini. 240 California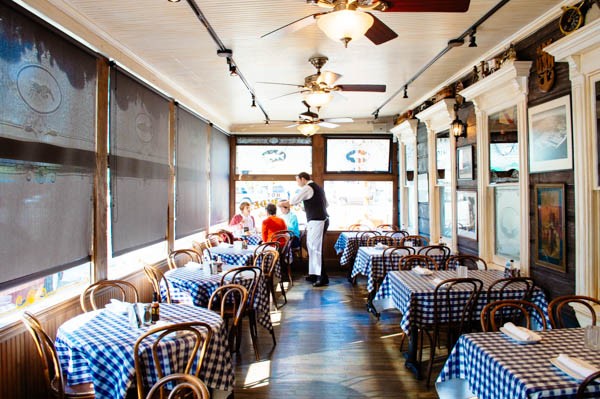 The Old Clam House is one of the oldest continuously operating restaurant in SF, it's been in its current location since 1861. We suggest you roll up your sleeves and get yourself a good bowl of their signature clam bake cioppino. 299 Bayshore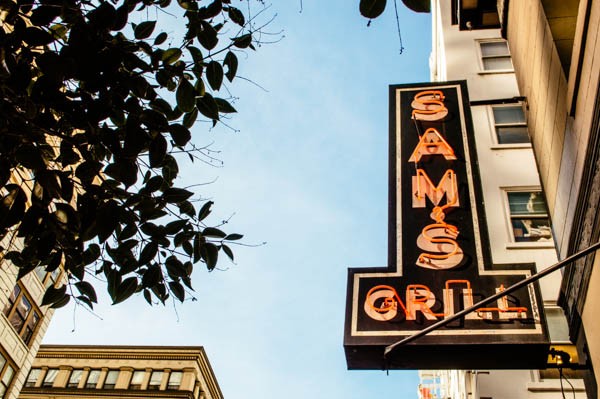 Dating back an impressive 147 years, Sam's Grill is a San Francisco institution with nostalgic flair. A downtown classic where business deals are still sealed over sizzling steaks. 374 Bush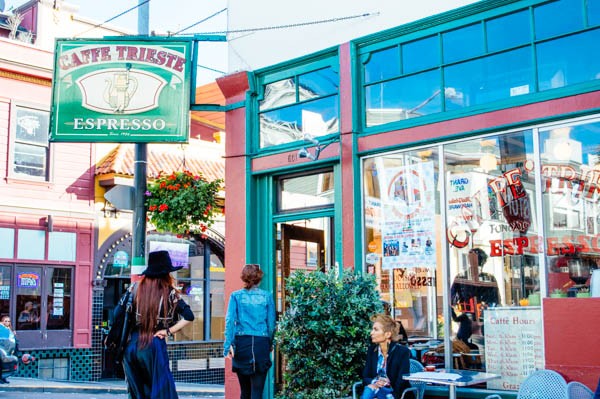 Long before artisan coffee roasters were even a thing, Café Trieste was serving some of the city's best espresso while attracting names the likes of Francis Ford Coppola, Jack Kerouac, Allen Ginsburg, and Bob Kaufman. Today Café Trieste is a meeting point for locals, tourists, and music lovers. 601 Vallejo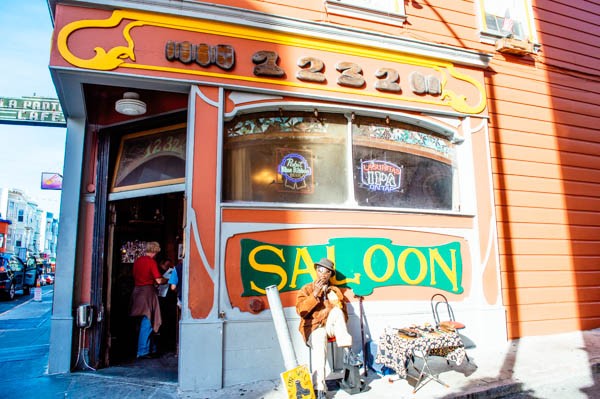 Opened in 1861, The Saloon remains the oldest bar around serving spirits to locals and tourist alike. It's also credited as being one of the best blues clubs in SF. 1232 Grant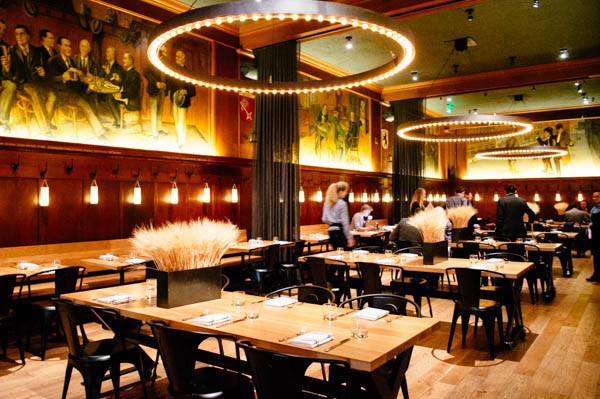 Every city needs its own old-school Hofbräu place, and this is San Francisco's. Founded in 1893 by German immigrants, Schröder's has been relocated to several different locations over the years. Though recently revamped, its Bavarian charm, and jugs full of beer, remain the same. 240 Front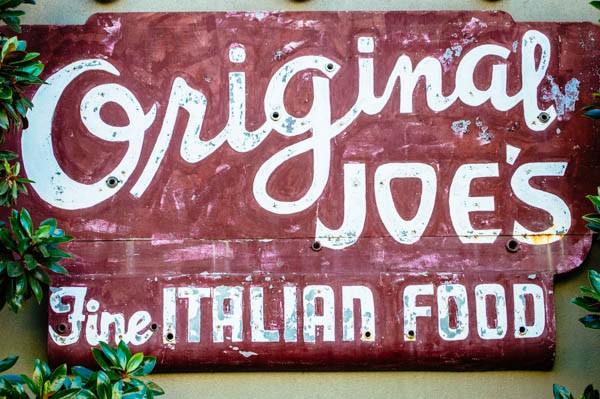 Red leather seats, booths, comforting Italian food, cocktails, and tuxedos are the signatures of this culinary institution. Joe's moved from the Tenderloin in 2007 due to a fire damage and found its new home in North Beach. 601 Union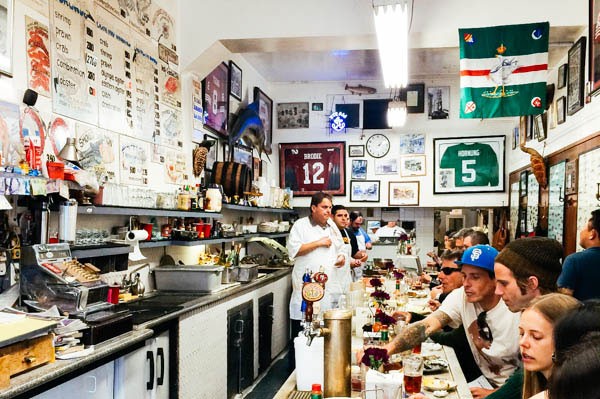 With only a few seats available—get there early as lines form daily—this tiny place serves fresh and simple seafood specialties. Famously so. A must for any local. 1517 Polk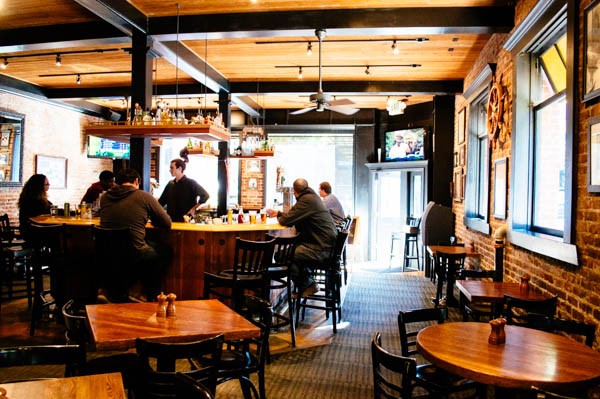 In 1851, the stranded ship Arkansas served as a saloon until it later became a brick bar. Though many details have since been removed, the Old Ship Saloon preserves the spirit of the Arkansas and the old days of San Francisco's Barbary Coast. 298 Pacific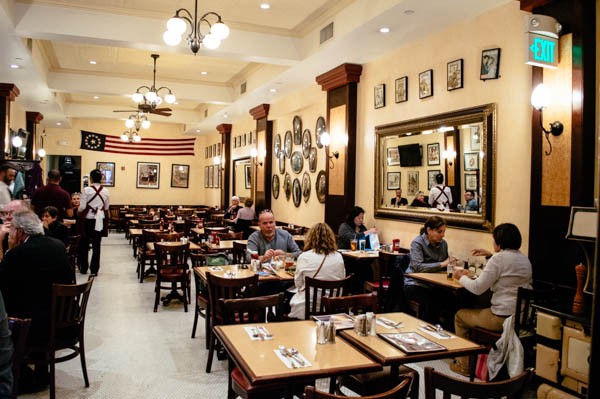 Famous for their Swedish pancakes, Sears is a traditional San Francisco joint serving breakfast, lunch, and dinner since 1938. Memorabilia, collectibles, and antiques are making this place cozy and perfect for a relaxed Sunday brunch. 439 Powell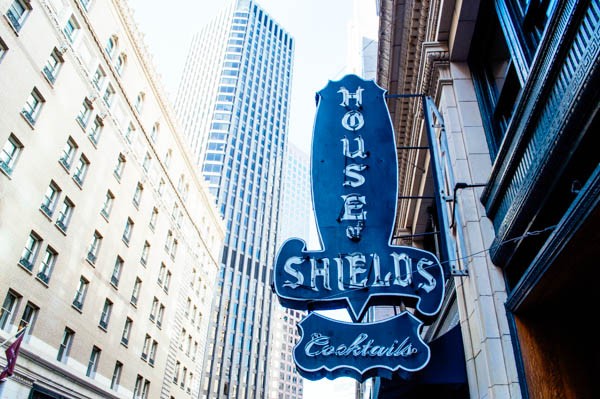 No clocks and no TVs are allowed in this 1908 bar. The drinks are as delicious as the decor is stunning. (Of particular note? The bathrooms. Trust us.) Best of all, the bartenders here adhere to the newfangled craft-cocktail movement. 39 New Montgomery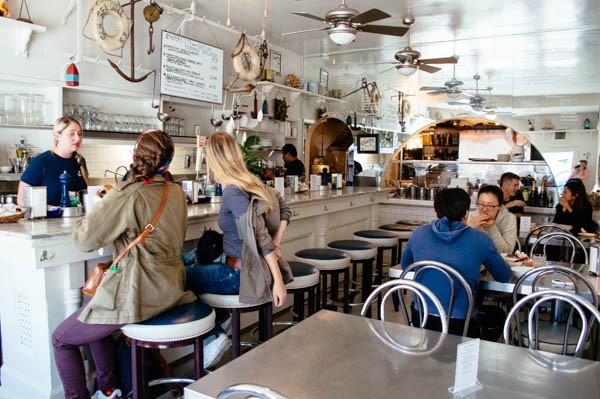 A Castro staple since 1977, Anchor Oyster Bar is great for a date night. It also landed on the Michelin's Gourmand Bib list in 2014. Impressive. 579 Castro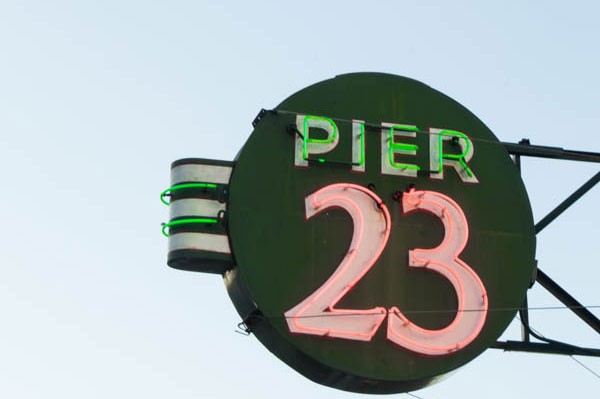 Back in 1930, there were many dive bars along the Embarcadero, but only few survived. One of them is Pier 23—a great after-work spot featuring fresh seafood, big cocktails and live music. Pier 23 The Embarcadero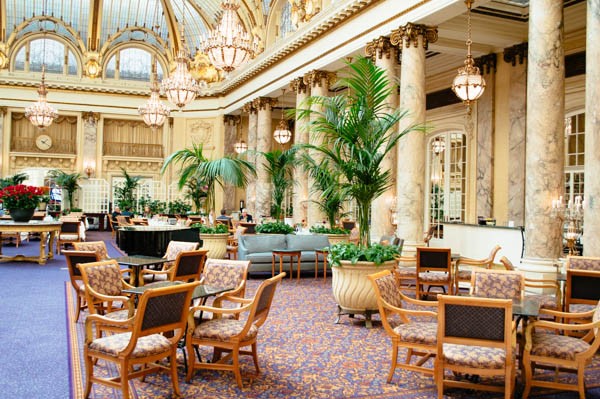 The Palace Hotel
Open since 1909, this downtown landmark is a member of the Historic Hotels of America. The real stunner here is The Garden Court Restaurant, which hosts many teas and pinkies-up cocktails. 2 New Montgomery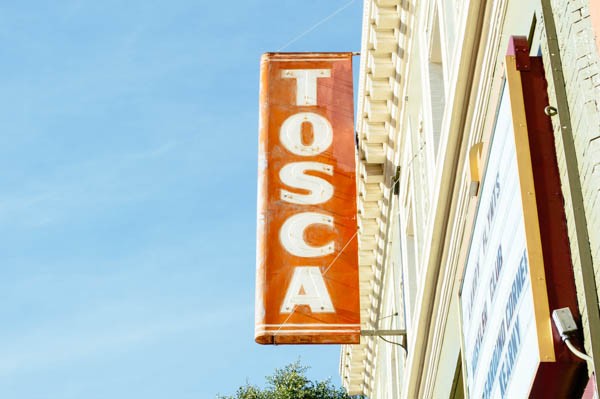 Tosca's owners prevented the bar from closing during Prohibition by importing a coffee machine from Italy and calling it a cafe. It's seen all sorts of clientele over the years, from celebrities to hippies to beatniks to techies. the Tosca of today is noted as one of the best restaurants in the country—thanks to star chef April Bloomfield. 242 Columbus
DON'T MISS A BAY AREA BEAT! SUBSCRIBE TO OUR NEWSLETTER.