It is impossible to think of what makes San Francisco San Francisco without calling to mind our vibrant Mexican culture. La Mission, after all, is the city's most colorful neighborhood—an eclectic hodgepodge of the Mexican families that have lived there forever, and the hipster set that has brought trendy restaurants, artisanal coffee, and concerns about gentrification.
But while Mexicans make up nearly 70 percent of the Bay Area's Latino population, there is a smaller but nevertheless culturally rich number of communities here that make for a diverse Latino experience. Here, we offer a quick primer on where to get the flavor of some of the Latin American cultures with the highest prevalence in the Bay Area.



---
Colombia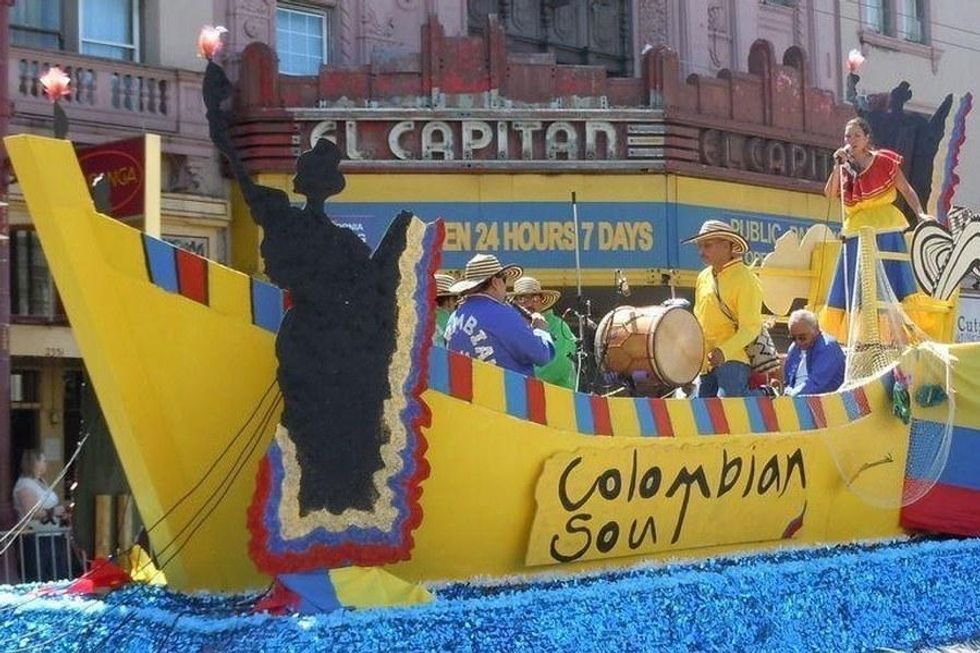 Eat: Mr. Pollo-Aguila de Oro (more commonly known as just Mr. Pollo) is one of the few places where you can eat Colombian food in the Bay Area. Nosh on some arepas (we love the slightly sweet version served here), or try the traditional bandeja paisa, a serious platter that comes with ground beef, fried egg, plantain, chicharrón, black pudding, white rice, red beans, an arepa, avocado, and more. // Mr. Pollo-Aguila de Oro, 6123 Mission St. (Daly City), mrpolloaguiladeoro.eat24hour.com

Cook: The Mission's Evergreen Market specializes in Latin American groceries, with an assortment of meats, seafoods, and dry goods. The place also has all the Colombian snacks you could want. PIck up some achiras (crispy biscuits made with cheese and arrowroot powder) or obleas (flour wafers with an arequipe, also known as dulce de leche, spread). // 2539 Mission St. (Mission), evergreenmarketsf.com
Party: Shake it like Shakira at the Festival Colombiano de la Bahia SF, which celebrates the country's independence from Spain (July 20, 1810). Hear the national sounds of cumbia and vallenato music and watch folkloric dance performances. // 2017 dates TBA; Santo Christo Society Hall, 41 Oak Ave. (South San Francisco), facebook.com
Fun Fact: Nicknamed the Barranquilla Baby for the Colombian city where he was born, retired San Francisco Giant Édgar Rentería was named MVP when the team took the pennant in the 2010 World Series.