There's no better way to up your culinary game than by delving into the world's most exotic herbs and spices.
Want to try your hand at Ethiopian fare? We Spice in Alamo Square has everything you need. Looking for hard-to-find flavors? Oaktown Spice Shop is filled with them. Even if you do better cooking within your comfort zone, these spots can introduce you to unfamiliar varieties of even the most familiar flavors—the just-right sea salt or chile powder really can make the difference.
---
Go ahead, add zest your life at these eight Bay Area spice shops.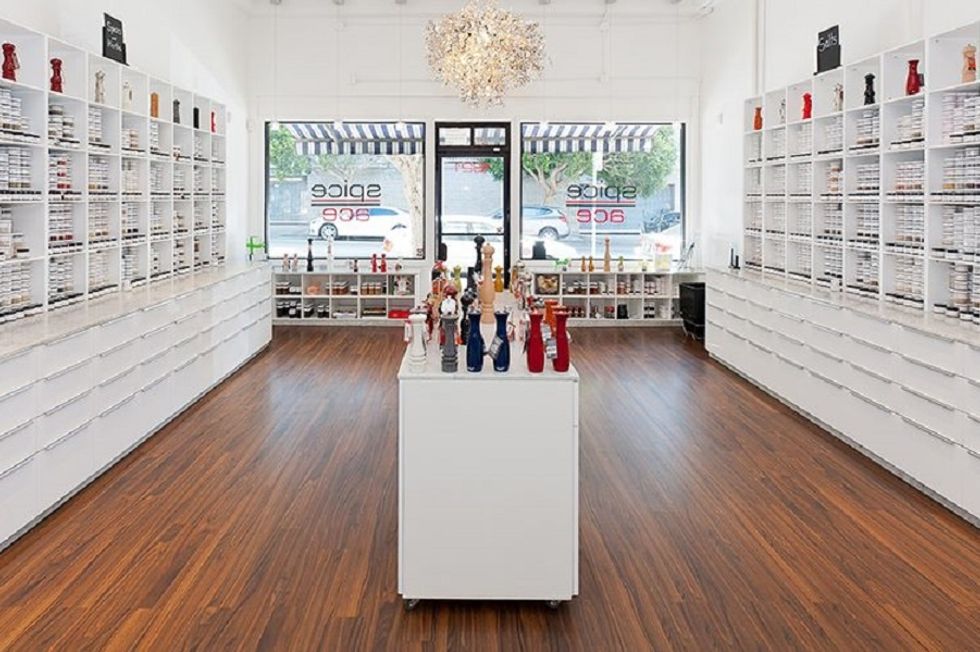 (Courtesy of Spice Ace)
Spice Ace
The bright, streamlined Spice Ace is the perfectly organized spice rack you've always dreamed of—but on a massive scale. Named one of the world's best spice shops by Food & Wine, Spice Ace's shelves are filled with more than 400 varieties of herbs, spices, salts, pepper, and chiles. Among the bottles you'll also find dozens of gourmet blends, many of which, including the Fisherman's Wharf blend (garlic, sun-dried tomato, herbs) and the Haight Street Rub (chipotle, chiles, peppers), pay homage to the city of San Francisco. // 1821 Steiner St (Pacific Heights), spiceace.com
Bombay Spice House
This utilitarian Indian grocery specializes in South Asian spices and foods from India to Fiji. Alongside imported and specialty products like flavored kulfis and dosa batter is an extensive selection of curry powders, Indian spices, and herbs such as garam masala and amla powder, pulses, and chutneys. The staff is genuinely friendly and able to answer your questions whether you're an old pro at South Asian cooking or just dipping your toe in the pot. // 1036 University Ave (West Berkeley), bombayspicehouse.org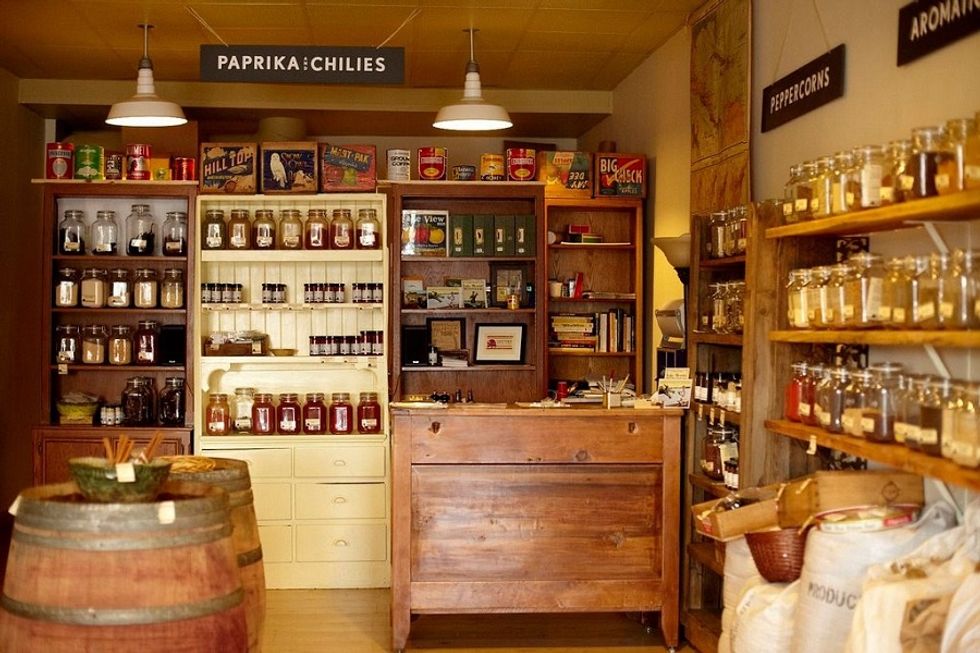 (Courtesy of Oaktown Spice Shop)
Oaktown Spice Shop
Oaktown Spice Shop has a homey artisan vibe with sacks of spices piled high beneath rustic wooden shelves lined with jars full of fragrance and color. Oaktown sells the kitchen go-tos—garlic powder, pepper, salt—but they also have an eclectic collection of global flavors like Persian lime curry rub and schichimi togarashi (Japanese seven spice). Craftily packaged sets like the baker's delight box ($42) and the tonic water kit ($18) make excellent gifts. Regular pop-ups and workshops such as the upcoming Sweet and Nourishing Spiced Desserts (May 29) will help get you out of your culinary funk and into the fire. // 546 Grand Ave (Oakland), oaktownspiceshop.com
Lhasa Karnak Herb Co
This apothecary-style herb company sells bulk herbs, oils, and extracts with a side of New Age wisdom. Even their name, Lhasa Karnak, celebrates herbal medicine in homage to centers of historic practice: Lhasa, Nepal, and Karnak, Egypt. At their two Berkeley locations—on San Pablo Avenue and Shattuck Avenue—you'll find spices meant for flavoring foods and others for making holistic infused teas and tinctures. Books for sale cover every self-care, organic, DIY, and spiritual topic from aromatherapy to alchemical medicine. // 2506 San Pablo Ave (West Berkeley), lhasakarnak.com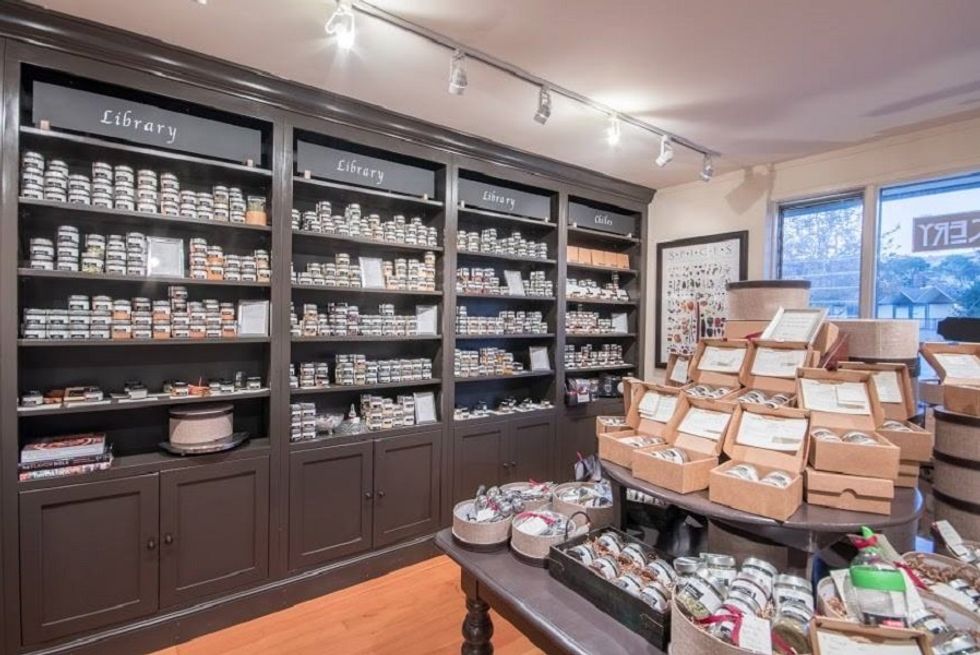 (Courtesy of Local Spicery)
Local Spicery
Classic spices and mouthwatering blends abound at this chic little gourmet spice shop in downtown Tiburon. Local Spicery offers hundreds of spices, more than two dozen salts, and rubs galore, as well as 10 different types of dried chiles, drinking chocolate, and herb blends for making the perfect salad dressing (think buttermilk ranch and French vinaigrette). If you're looking for a good gift, check out their Spice Club, a wine club-style membership program that delivers new spice blends to your doorstep throughout the year. // 80 Main St (Tiburon), localspicery.com
We Spice
At this small, neighborhood Ethiopian and Eritrean spice shop, they have a selection of hard-to-find exotic flavors like the Ethiopian staple berbere. Even better the owner has extensive knowledge of the cuisine of the horn of Africa and can help guide you towards the ingredients you really need. For less adventurous chefs, We Spice also stocks a variety of more common spices and herbs to replenish your larder. // 1321 Golden Gate Ave (Alamo Square), 415.872.9355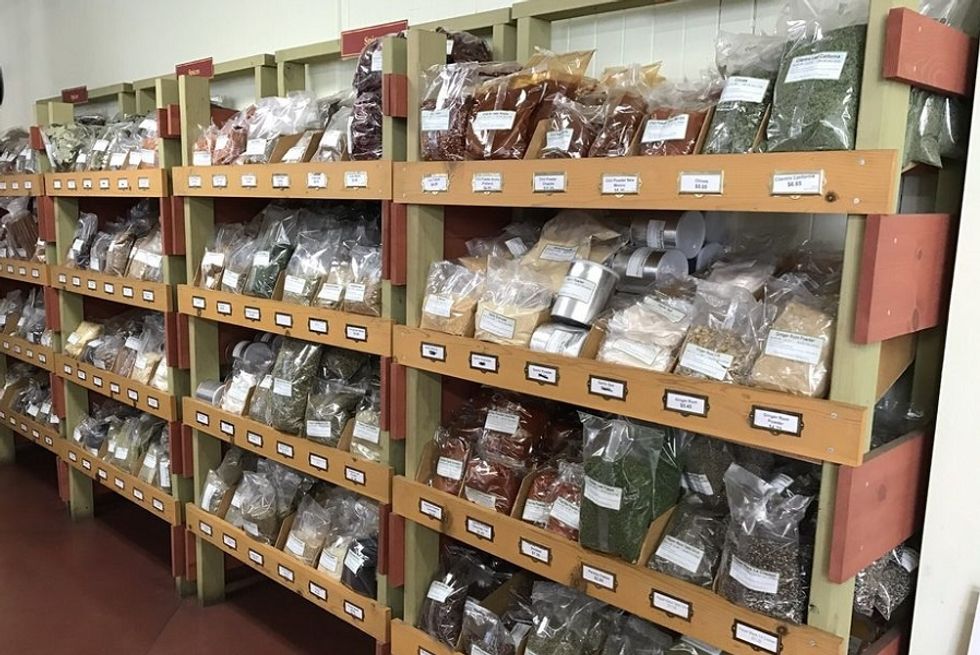 (Courtesy of San Francisco Herb Company)
San Francisco Herb Company
There's nowhere better to stock up on spices than the bulk wholesale seller San Francisco Herb Company, a fragrant Mission mainstay since 1973. You'll find the usual spice-and-herb suspects here as well as a variety of unexpected items like dehydrated vegetables, nuts and seeds, extracts, teas, brewing and distilling supplies and, for your furry food connoisseur, catnip. Most of their products are sold in no-frills one pound bags; extracts and essential oils come in one- and eight-ounce versions. // 250 14th St (Mission), sfherb.com
Spice & Tea Exchange
You might imagine that, based on its location at heavily tourist-trafficked Pier 39, that Spice & Tea Exchange would be among the kitschier selections on this list—and you'd be right—but this national chain is no slouch when it comes to its selection of teas and spices. Among their shelves you'll find loose leaf teas in blends ranging from berry bouquet herbal to lemon drop mate, olive oils, and a variety of gifts including soy candles and kitchen accessories. The Spice & Tea Exchange is temporarily closed for renovations but is expected to reopen this summer. // Pier 39 (Fisherman's Wharf), pier39.com