This weekend is filled with rad things to do. What's first?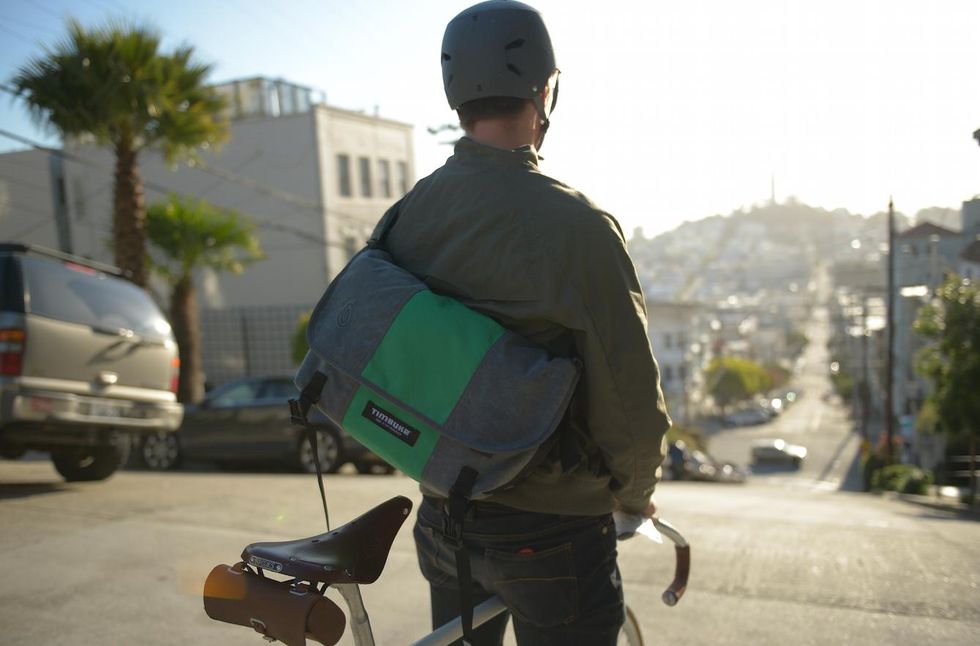 (Courtesy of Timbuk2)
---
Rock Your Summer with Timbuk2's Party for the People
What: Celebrate SF summer (it's almost here, right?) with Timbuk2 at their annual Party for the People happening tonight. Enjoy free Fort Point beer, bites, skeeball, raffles & prizes, discounted Timbuk2 bags, a live painting by SF street artist Apexer, and smooth beats. Make sure you RSVP for free admission.
When: Thursday, August 25, 6pm-9pm
Where: 587 Shotwell St. (Mission), RSVP here.

Get Crafty at the Etsy Pop-up at Ghirardelli Square

What: If you're a lover of all things handmade and local, Etsy is having a cute little pop-up at Ghirardelli Square this weekend. Expect beautiful ceramic décor from Unurth Home, art by Nidhi Chanani, nail care by Mixify Polish, and the popular home décor of Penelope Candle Co. If you can't make it this time around, don't fret, there will be another pop-up on September 18th. Stop by and get to know some of the Bay Area's top makers.
When: Saturday & Sunday, August 27–28, 11am-5pm
Where: 900 North Point St. (near Fisherman's Wharf), ghirardellisq.com
A Contemporary Art Show at Laughing Monk
What: Twenty local artists will debut their artwork to Bay Area art enthusiasts and collectors at Laughing Monk Brewery this weekend. The exhibit, put on by Conception Arts, has gained a huge following around the country from NYC to LA and promises to give viewers a first look at the hottest emerging talent on the West Coast. Tickets are $20 Advance, $25 at the door.

When: Saturday August 27, 5pm-10pm
Where: 1439 Egbert Ave. (Hunters Point), conceptionarts.com
Find Your Furry Friend at the East Bay SPCA Pet Adopt-a-Thon
What: Who doesn't want a cute companion they can take home and cuddle? On Saturday, Jack London Square will be taken over by dozens of adorable dogs, cats, rats, bunnies, guinea pigs, and more all available for adoption. Even if you're not looking for a new addition to the family, there will also be free, fun activities for children as well as pet vendors, canine training demonstrations and $10 micro-chipping for dogs.
When: Saturday, August 27, 10am-2pm
Where: Jack London Square (Oakland), eastbayspca.org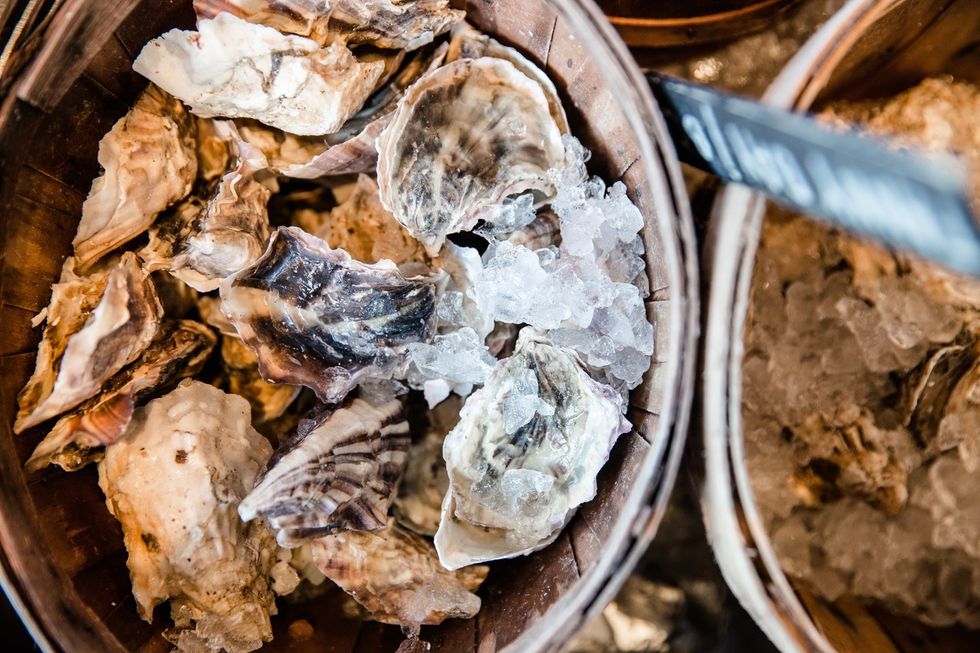 (Courtesy of Waterbar)
Earn Your Sea Legs at Waterbar's 8th Annual OysterFest
What: If you love oysters and also love to eat sustainable dishes, Waterbar's 8th Annual OysterFest is calling your name. Enjoy tasty sustainable oysters while sipping from a fine selection of wines and cocktails, all while supporting The San Francisco Surfrider Foundation. Ticket proceeds will go directly to the foundation, which is dedicated to the protection and enjoyment of the world's oceans and beaches. A win-win!
When: Sunday, August 28, 12pm-3pm
Where: 399 The Embarcadero South (Embarcadero), waterbarsf.com