Black Sands Brewery, which opened its doors in the Lower Haight just over a month ago, is much, much more than just a brew pub: they serve coffee during the day, offer breakfast, lunch, and dinner service, and have a cocktail program built by the former bar manger of The Hideout in Dalva and Lazy Bear. 
---
And it doesn't end there: Black Sands also has a retail storefront in a garage adjacent to the brewery where they sell homebrew kits on the weekend, and host monthly brewing classes designed to satisfy the inner DIY beer enthusiast in us all.
But why is this brewery doing so much?
Black Sands is part of a recent class of brewpubs who opt for a Type 75 liquor license, which, without getting too technical, gives a restaurant the ability to simultaneously brew beer on premise in small quantities and sell hard liquor. Social Kitchen & Brewery, Sunset Reservoir Brewing Company, Bartlett Hall, and Barrel Head Brewhouse are all examples of such establishments.
And while there are some limitations on the brewery side—you can't fill growlers on premise, donate beer, or take beer to events—Black Sands is more concerned with educating people about beer and homebrewing.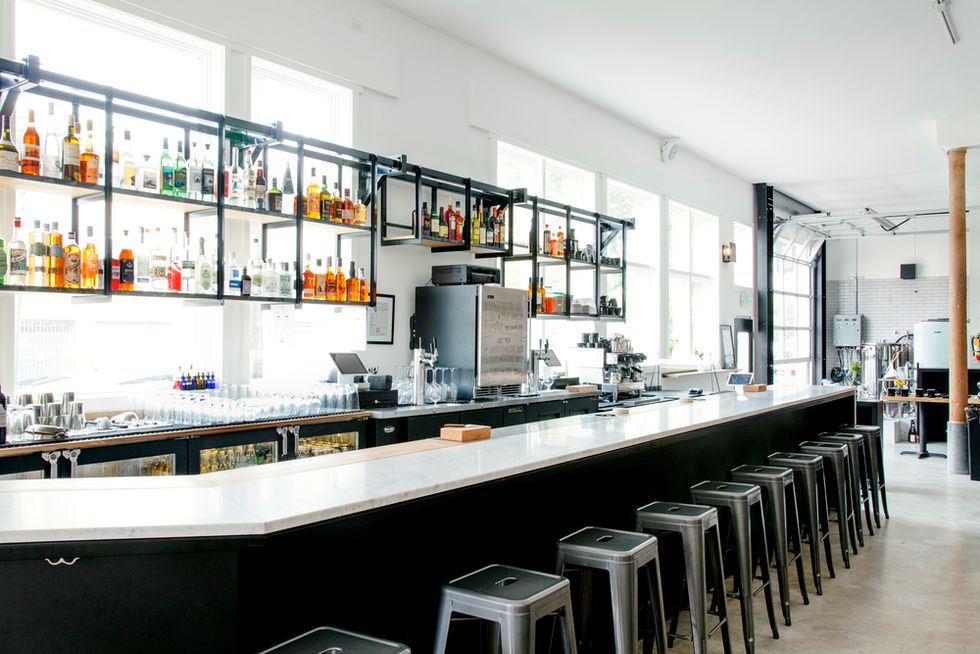 (Photo via Black Sands Instagram) 

The brainchild of Andy Gilliland and Cole Emde, longtime friends and serious homebrewers from Ohio, Black Sands has the ability to produce about 300 gallons of beer every two weeks, depending on the fermentation cycle. This may sound like a lot, but the tiny brewery is already pouring at capacity and can't seem to make enough beer to meet the existing demand (and they've only been open for a month). 
What makes their beer so sought-after? For starters, try the Oil As Embers, a coffee milk stout that's aged on Tahitian vanilla beans and ten pounds of cocoa nibs. It's light-bodied for a stout and tastes like the most delicious nitrobrew you've ever had. Then opt for the Least Resistance, a seasonal Black IPA with low alcohol content, which means you can enjoy a pint or four without getting too tipsy. Or taste from their beer series SMASH, where they use only one grain and one hop to simplify the flavor profiles. Either way, it's impossible to have just one. 
That the beers are made with such quality and care, however, seems to conflict with a bar lined with rows and rows of liquor bottles rather than beer taps. You'll find only six beers on draft at this brewery, three of which are brewed in house. Take a look at the drink menu, and the beer section pales in comparison to every other beverage offered. Beer brewed so beautifully deserves to be the centerpiece on the menu and at the bar.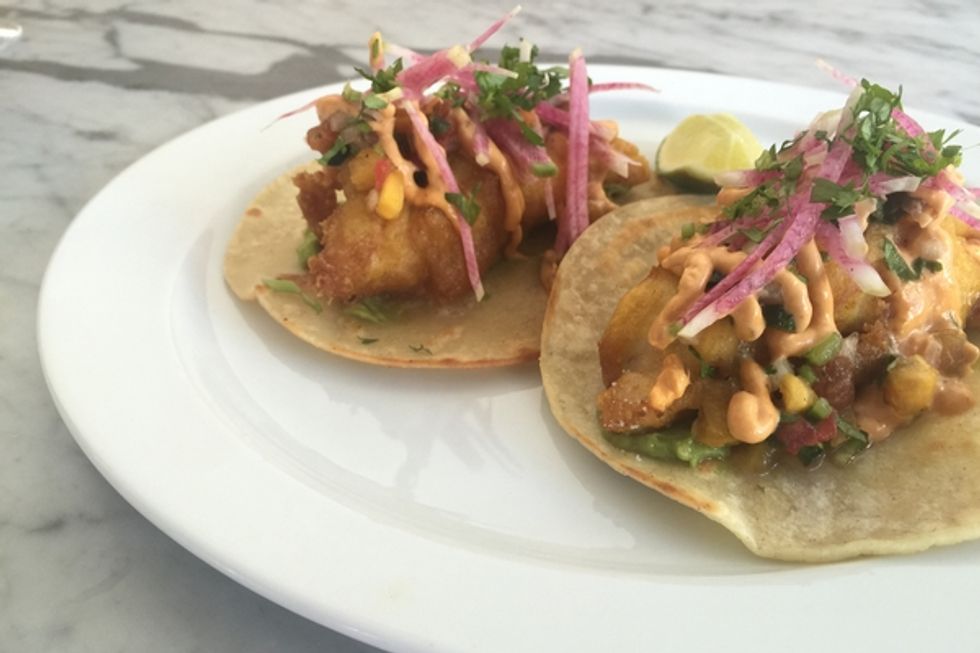 Photo by Omar Mamoon 
On the food front, Chef Eric Ehler (Serpentine, Slow Club) is at the helm. Order the Black Sands Burger, which contains two thin patties that are grilled to a crisp before topped with American cheese. The fish tacos are also noteworthy, featuring rock cod that's dusted in turmeric before being beer battered and deep-fried to a golden crispy perfection and topped with creamy guacamole, chipotle crema and pico de gallo— they're some of the best in San Francisco.
The bottom line: the beer is brilliant, the food is solid, and the space is cool. 
// Visit Black Sands Brewery at 701 Haight St, San Francisco, blacksandsbeer.com
Omar Mamoon is the founder of Dough & Co.