Living in this tiny expanse of 7x7, surrounded by water on three sides, it's amazing we don't spend more time soaking in the views from the sea.
Maybe it's the unpredictable weather or maybe it's that we just don't know where to start, but either way it's time you took a pleasure cruise on San Francisco Bay. Just remember to pack your layers.
---
Here are the best ways to rent a boat for a day on the bay for any type of sailor.
Boatsetter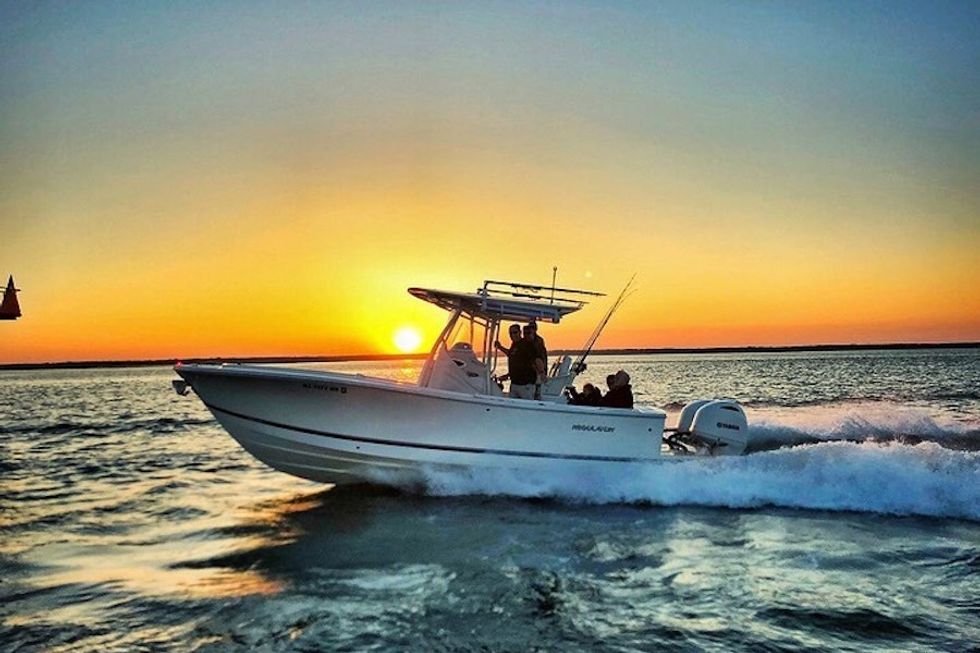 (Courtesy of Boatsetter/Facebook)
Boatsetter is the Airbnb for boats, with the added bonus of optional amenities like a captain and rentable waterskis. Just enter where you'd like to rent the boat from and browse a number of sailboats and motorboats all around the bay. Each listing features reviews from former renters and you can even message the owner before booking if you have any questions. // boatsetter.com
Passage Nautical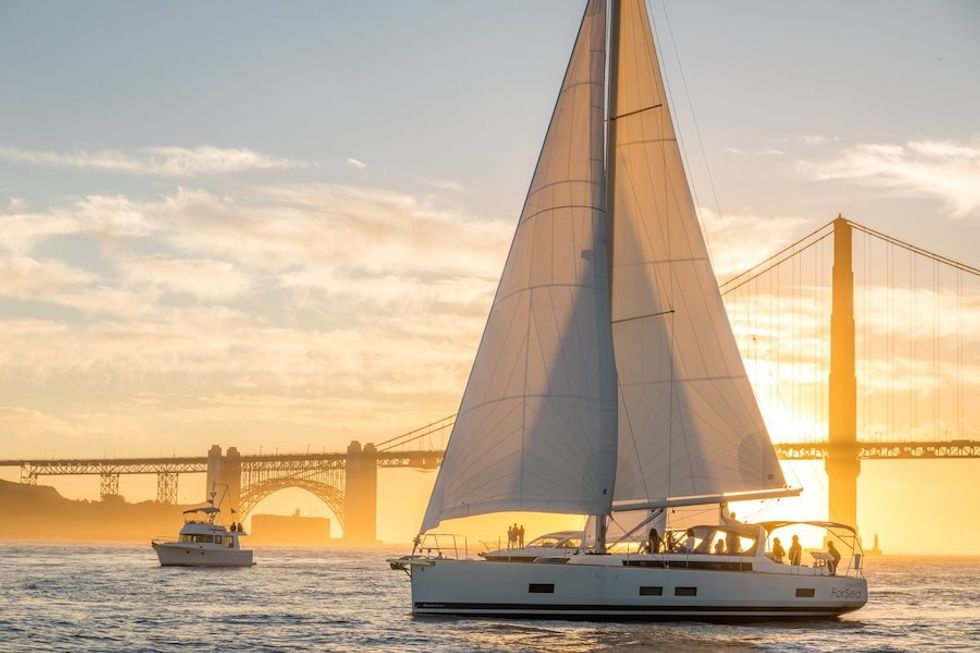 (Courtesy of Passage Nautical/Facebook)
If you're looking for your next great Instagram photo, Passage Nautical has a variety of yachts, sailboats and motorboats to choose from that'll be the envy of your social media followers. Each boat is impeccably well-kept and they all come with updated sound systems so you can listen to the new Beyonce album all day long. Prices start at $200 for four hours, but that doesn't include fees for the captain and crew, which most boats require. If you fall in love with boating during your outing, you can even browse their site to purchase one of your own. // 423 Water St. (Oakland), passagenautical.com
Captain San Francisco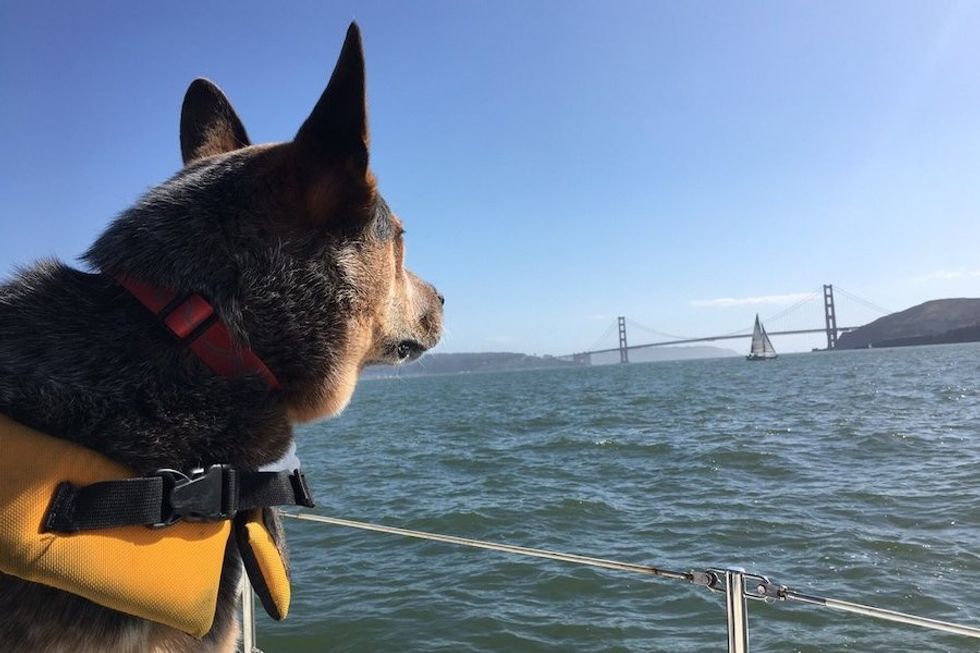 (Courtesy of Captain San Francisco/Yelp)
Charters on Captain San Francisco are a great way to explore new adventures on the bay. From sunset cruises to whale watching to Giants game tailgates, they offer unique experiences that feel intimate. If you're not sure what you want, just give Captain Josh a call and he'll figure out something that will work for you. Plus, dog lovers will love the first mate (pictured above). // 2930 Lyon St. (Marina), captainsanfrancisco.com
SF Bay Adventures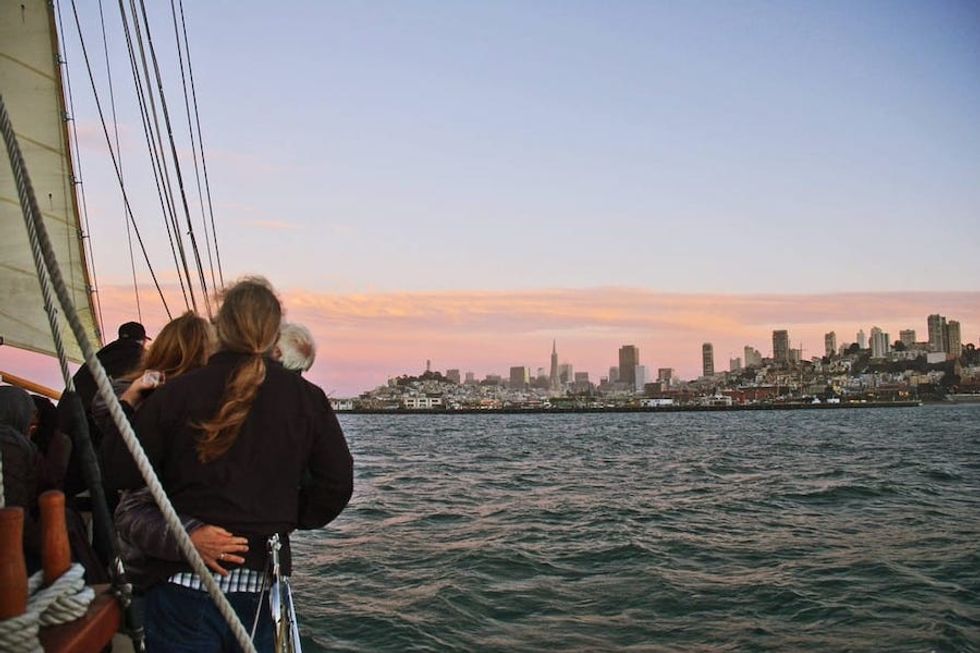 (Courtesy of SF Bay Adventures/Yelp)
From small two-person boats to large 200 person charters, SF Bay Adventures has an expansive fleet for any type of outing you're looking for. Private charters are available with or without a captain, or you can view their schedule of pre-planned outings that include sunset cruises and trips for events like Fleet Week. You can even plan a wedding on one of their larger boats. // Suite B2A, 1001 Bridgeway (Sausalito), sfbayadventures.com
Get My Boat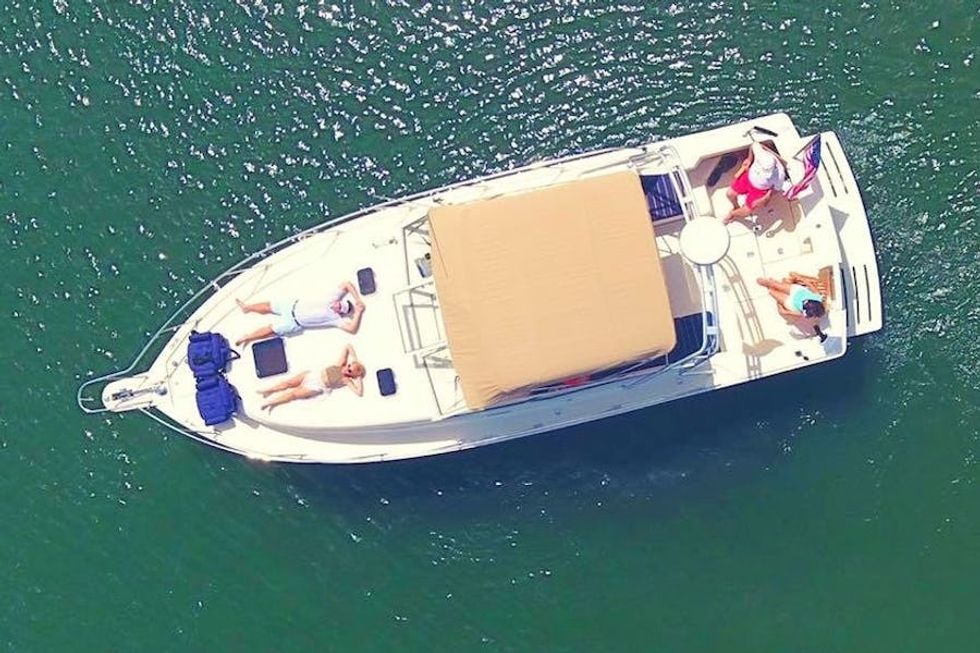 (Courtesy of GetMyBoat/Facebook)
Another Airbnb-like platform, Get My Boat not only allows you to rent boats in a variety of sizes, but you can also rent smaller vessels like kayaks or stand-up paddle boards. It's available all over the world, so if you rent with them once you'll probably be tempted to rent something next time you're in Greece. Or Colombia. Or New Zealand. // getmyboat.com
San Francisco Sailing Co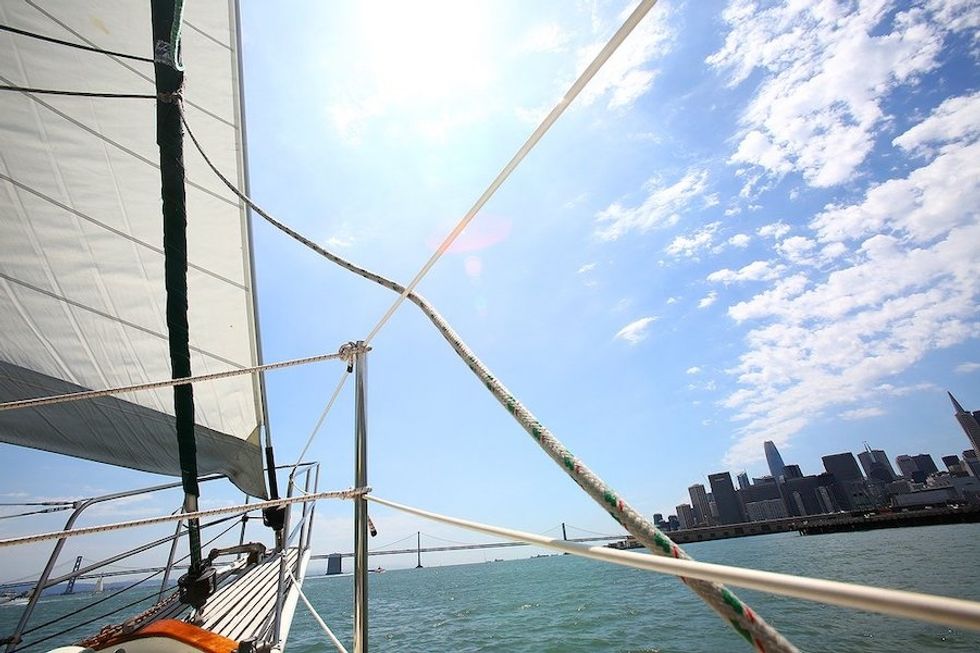 (Courtesy of San Francisco Sailing Co/Yelp)
The San Francisco Sailing Company has four sailboats that will carry six to 36 passengers. It's the only company offering shorter charters for two hours, so it's a great option if you're unsure you want to commit most of your day. The company also offers daily sunsets cruises that include two glasses of wine or beer. // Pier 39, Dock C, sailsf.com
Red and White Fleet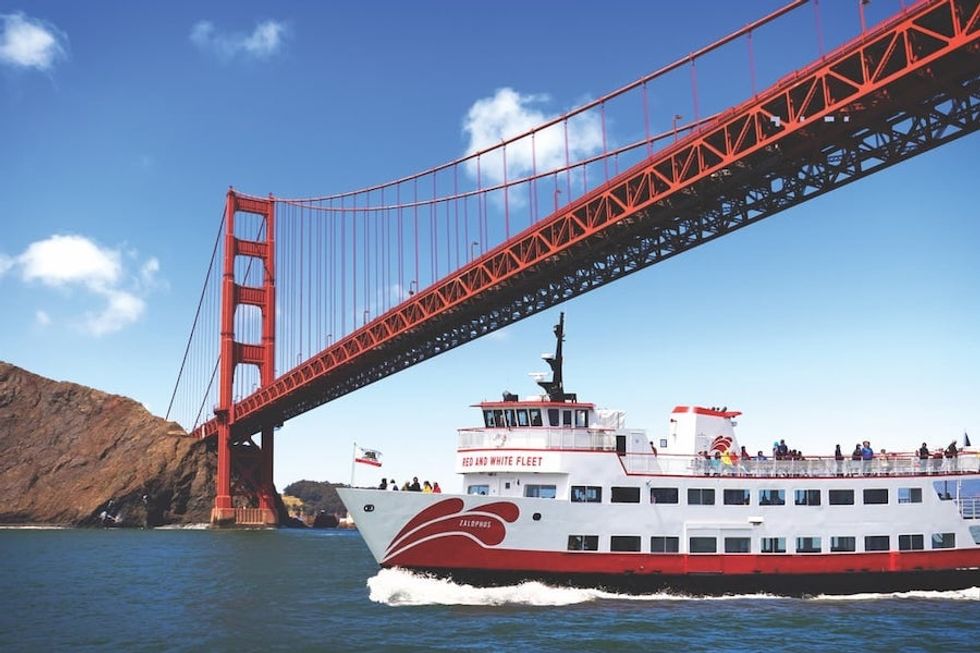 (Courtesy of Red & White Fleet/Yelp)
If you've been to Fisherman's Wharf you've likely seen the Red and White Fleet boats looming in the distance. This is your most touristy option for a day on the bay, but if you don't want to think too much about it and you just want to be on the water, it's an easy option. The boats are huge, fully staffed, and many tours even come with light bites and an audio tour. // Pier 43 ½, redandwhite.com
Hornblower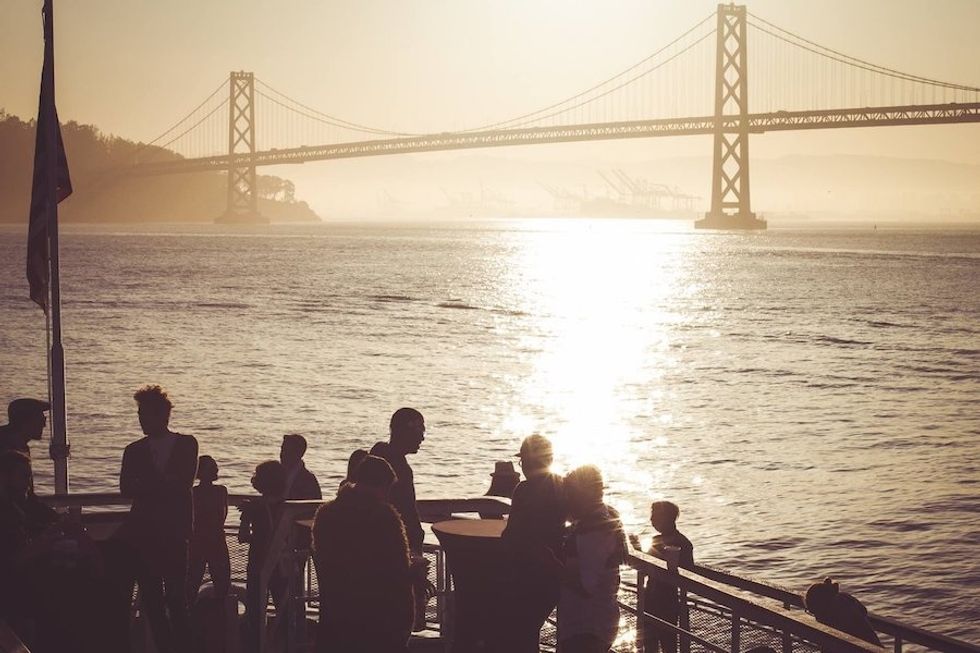 (Courtesy of Hornblower)
Pretty much everyone is familiar with Hornblower Cruises & Events. You've either been on one of their Champagne brunch cruises, attended an onboard wedding or big birthday celebration, or you know someone who has. If it's the latter, it's time to get out on the water. Hornblower offers all sorts of experiences with food, live music, dancing, and more on a fleet of luxe yachts than can carry parties ranging from 100 to 1,500. // Cruises depart from SF, Berkeley, and Sacramento; hornblower.com/san-francisco.
SailTime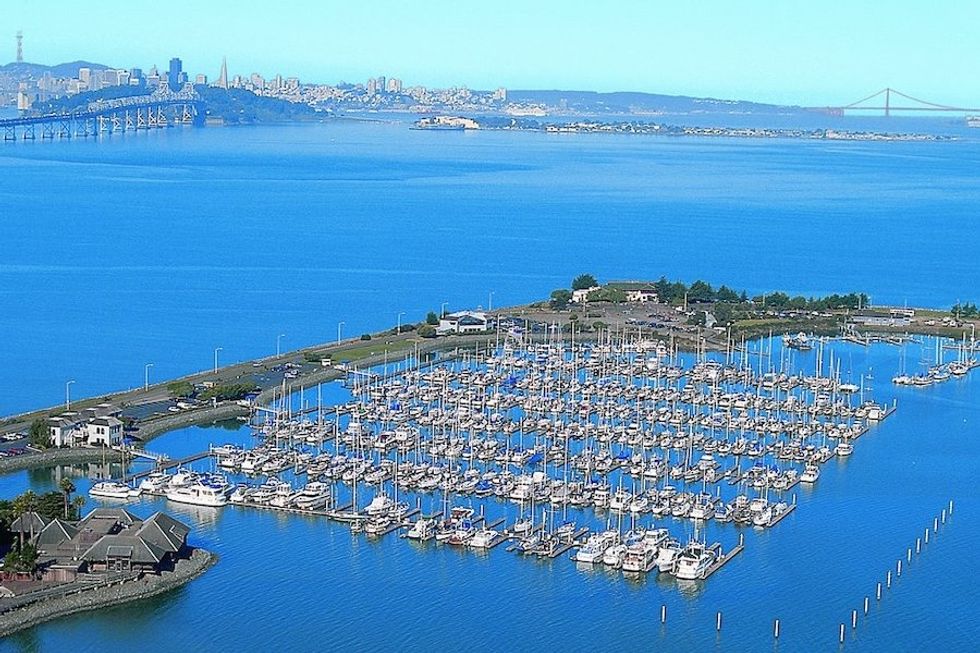 (Courtesy of SailTime/Facebook)
If you're a seasoned sailor who likes to get out on the water often but doesn't want the financial stress of owning a boat, SailTime could be exactly what you've been searching for. It's essentially a boat timeshare—choose from going out three, seven, or 14 times a month. Plus, you can spend the night on many of the boats and book times on demand when you need them. // sailtime.com/san-francisco-bay