For those who dig sweatier, grimier music that requires the legs to move and hearts to pound, look forward to getting depraved this weekend. From March 25-27, the Burger Boogaloo will invade Thee Parkside and El Rincon with some of the best trash-tastic garage, punk and surf groups to come through San Francisco in a while.
---
The ones we're most excited to see? Puerto Rico's best export besides rum, Davila 666, the sure-to-be-epic reunion of the Traditional Fools (Ty Segall's old band), Personal & The Pizzas, Strange Boys, Nobunny, and Culture Kids. After that, our heads start spinning. You will dance, you will rage, and you will not regret a second of it. Check out the full lineup below: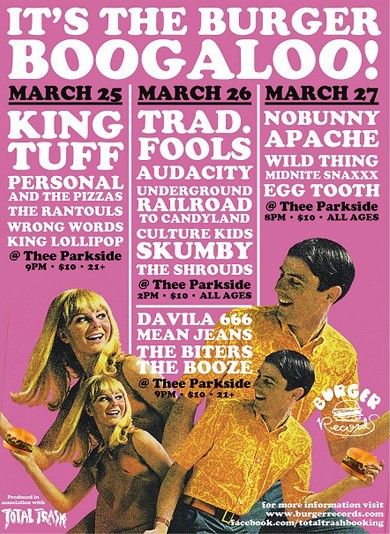 Get advance tickets for Thee Parkside's shows here.