Most people visit the Santa Cruz area for the beaches and national parks—in fact, Santa Cruz County has more state parks than anywhere else in California.
But few know that, high up in the mountains and scattered throughout the redwood-dotted landscape, there are vineyards producing some of the best cool-climate wines in the U.S., focusing mostly on pinot noir, chardonnay, and cabernet sauvignon.

---
About 75 wineries make up the Santa Cruz Mountains wine region. There are almost entirely family-owned and extremely small, most producing fewer than 1,000 cases of wine a year. These wineries are typically situated off beautiful yet windy mountain roads and far out of cell service range; many open for tastings by appointment only, some not at all.
But there's one exception: Passport.
Passport celebration days take place in the Santa Cruz Mountains just four times each year, on the third Sunday of January, April, July, and November. For $75, Passport holders get exclusive access to roughly 50 participating wineries throughout the year (when they're open), but on these select Passport days, even the white whales of the region roll up their cellar doors. It's a unique opportunity to mingle with the winery owners, taste wines you literally can't find anywhere else, and more often than not, sample some older vintages.
The next Passport day is coming up on Saturday, November 16th. Add these ultra-exclusive wineries to your itinerary.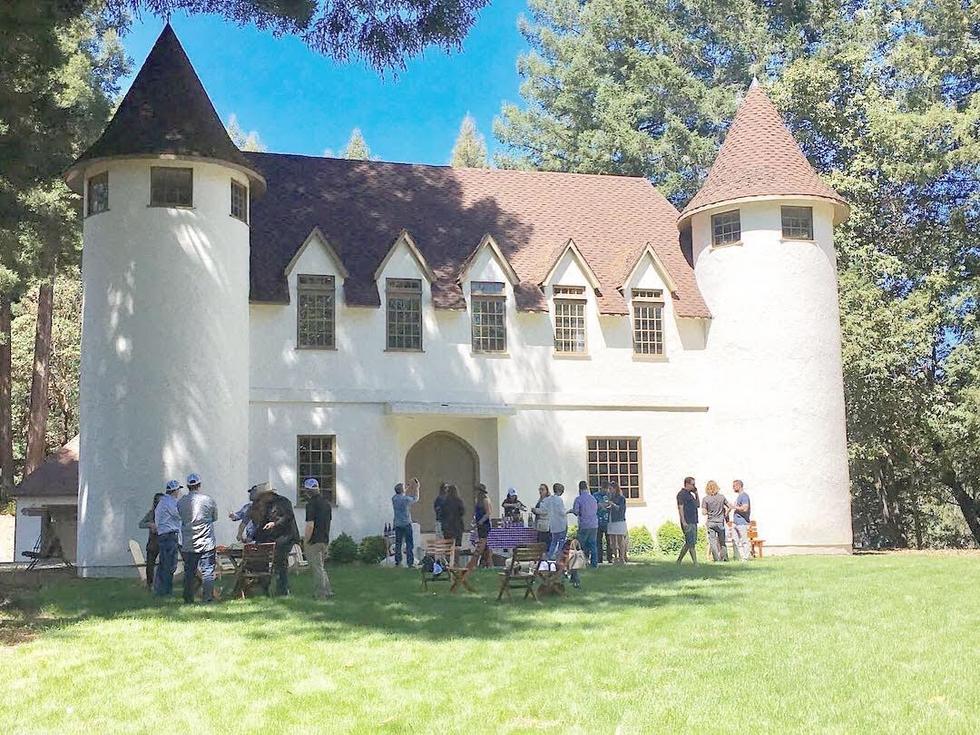 (Courtesy of Partage Winery)
Partage Winery
This winery comes from a familiar face: sommelier and restaurateur Mark Bright of SF's Saison and Angler. Bright has added winemaker to his resume with Partage, a boutique project focused on single vineyard expressions of unique vineyard sites throughout the Santa Cruz Mountains. A visit to Partage is unlike any other winery experience in the area. Behind a private gate and among the redwoods, a castle-like French chateau emerges seemingly out of nowhere. They're usually only open by appointment, but welcome all on Passport days. // partagewinery.com
Naumann Vineyards
A lot of wine tasting rooms attempt to evoke a comfortable, homey feel, but at Naumann Vineyards you will literally be welcomed at the owners' home (no wonder they only open a handful of days a year). Tastings have the feel of an intimate family gathering, taking place al fresco on the back deck with spectacular views of Silicon Valley. Wines include a merlot, red blend, and a chardonnay, and the reds tend to have a little more age on them than typical current releases (which we certainly aren't complaining about). // 16505 Montebello Rd. (Cupertino), naumannvineyards.com
La Rusticana d'Orsa
This hilltop winery is a scene right out of Under the Tuscan Sun, featuring terraced rolling hills, towering Italian cypress, an olive grove, fountains, sculptures, a waterwheel, and so many more peaceful enclaves to discover, glass of vino in hand. The definition of small production, La Rusticana crafts fewer than 300 cases of two table wines, both red Bordeaux blends. Aside from a couple of painting workshops throughout the year, the winery only opens up to visitors on Passport days. They break out older vintages and, like all good Italian hosts, cook up tons of food. // 15700 Kennedy Rd. (Los Gatos), larusticanadorsa.com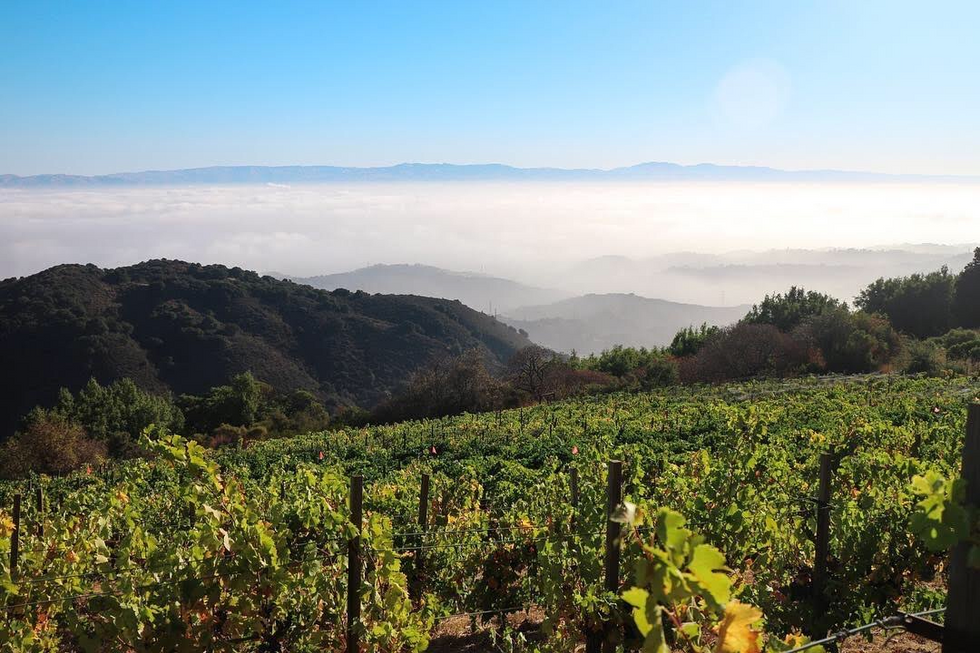 Courtesy of Fellom Ranch Vineyards
Fellom Ranch Vineyards

Located high up at 2,200 feet elevation (and next door to the famed Ridge Vineyards) is Fellom Ranch Vineyards, a small and incredibly friendly treasure with awe-inspiring views. The stunning property dates back to 1929 when it was purchased by California state senator Roy Fellom. Two generations later, Fellom's grandson decided to put the land to use and painstakingly carved vineyard terraces into the mountainside. Stop by for a taste of their limited-production cabernet sauvignon, zinfandel, and chardonnay. // 17075 Montebello Rd. (Cupertino), fellom.com
McHenry Vineyard
Visit one of the area's longest-standing producers, McHenry Vineyard. Since 1972, this family has been growing grapes from a small vineyard plot set just five miles from the ocean and they make their wine using the same old school equipment they started out with more than 40 years ago. On Passport days, McHenry offers a totally no-fuss tasting in a small barn surrounded by barrels. Try their latest release of pinot noir and compare it to older vintages. // 6845 Bonny Doon Rd. (Santa Cruz), mchenryvineyard.com
// Santa Cruz Mountains Wine Passport is Nov. 16, 2019, noon to 5pm; tickets ($75) are available at scmwa.com.