The Great American Beer Festival (GABF) is widely considered to be the country's most prestigious beer competition, and, this year, several Bay Area craft brewers took home top honors. We caught up with five of the winners to find out how we can judge their brews for ourselves.
---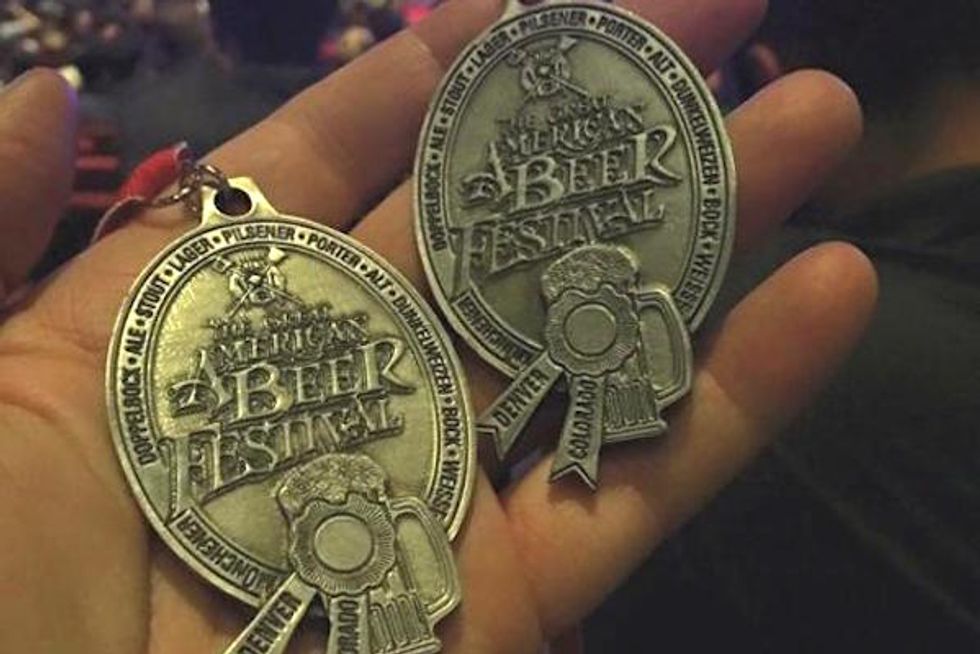 Our beloved 21A took home twin silver medals (pictured above): one for Toaster Pastry in the category of double red ale, and one for MCA (session beer). Toaster Pastry is currently shipping to distributors and will hit retail shelves soon. When it's ready, MCA will be on tap only at the SF brewpub.
Fort Point marketer Colleen Fredericks reports that there are still a few kegs of their silver-medal winner, Summer Porter (English-Style mild ale), floating around. Try it at Dirty Habit, Bar 821, and The Barrel Room. If you miss it,the next batch should be available in March.
Phil Cutti, Headlands' president and brewmaster, called his bronze-winning rye beer, Pt Bonita, "one of our three core beers." Lucky for us, that means it's available yearround, in 16 ounce cans and draught. "We were elated to take home a medal in only our second year," said Cutti.
Social Kitchen brewmaster Kim Sturdavant took home his first medal, and a gold no less, for Mr. Kite's Pale Ale, a classic English-style pale ale. "We do have a bit of the award-winning batch on tap, which should last through next week," Sturdavant said, adding, "We'll be brewing a fresh batch that should hit the taps in mid-October." He hopes to make Mr. Kite's a regular offering—"it's pretty much an all-occasions kind of beer."
Berkeley's Rare Barrel won not one but two prizes in the category of American-style sour ale: Its Apropos of Nothing and Ensorcelled beers won bronze and silver respectively. You'll have to hold your judgement until next year when these beers become available again. "Since all of our beers are aged in oak, our production schedule is more similar to that of wine, where we release some beers just once per year," says cofounder Alex Wallash, who was overwhelmed by Rare Barrel's double win. "When I heard them announce Apropos of Nothing won a bronze medal, we jumped out of our seats in excitement," he recalls. "Ten seconds later, they announced that Ensorcelled won silver, and I think I blacked out."
See what other Northern California brewers won medals as this year's festival here.