Still have relatives in town? Just cause there are little kids running around doesn't mean you can't enjoy a day up in the Napa Valley. So load up the fam and head to these Napa Valley wineries that have a little something for everyone.
---
Castello di Amorosa 
Out of a Medieval storybook, Castello di Amoroso is a full-sized castle with a moat and drawbridge. They have a knight's tasting room specifically for families as well as private and reserve tasting areas throughout the castle. Call ahead for a tour in the summer but right now you can just show up and pick and choose from a variety of tours, tastings and other experiences that will delight the whole family. I'm partial to their Sangiovese but they have many easy to drink wines at a range of prices.


Darioush is stunning architecturally and rich with luscious wines, diverse tasting experiences and boutique shopping. Recalling a Persian-palace, the inside of the winery is just as ornate as the outside. Call in advance to schedule a tour of the barrel rooms and vineyards, a private wine and cheese pairing or ask about some of the "invitation only" experiences that will allow you to try wines from around the world.  If you don't want to call ahead, just stop in and taste at the lively central tasting bar or browse art from hot local artists. The people are friendly, wines approachable and although I highly recommend their cab, they make other, balanced, rich and fruitful reds, as well as highly rated whites.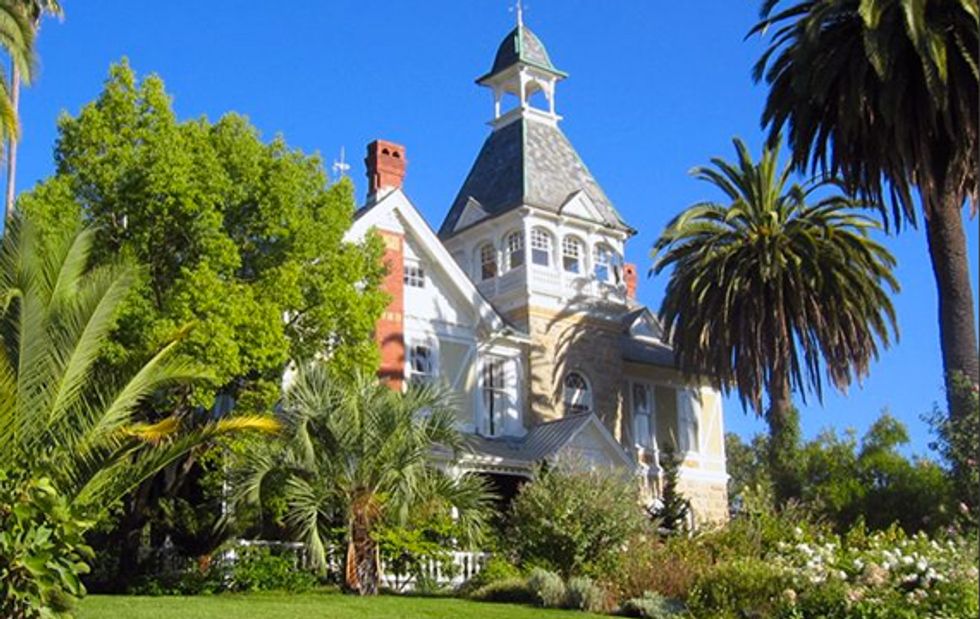 Spring Mountain
You need to call ahead for a reservation at this charming and historic winery but it's well worth it. Not far from the highway but off the beaten path, Spring Mountain has some killer reds at great prices and tastings in antique houses, summer cottages, caves and gardens. Walking around this vine-laden property will be fun for kids and adults alike; there are sheep, miniature horses, antique cars and winding garden paths. I am a huge fan of the 2002 vintage at Spring Mountain and the tour.


*Peju has developed a reputation for their very lively tasting room. They make 17 wines so there is something for everyone and every budget. Expect to hear guitar, rap, and a number of other forms of artistic presentation while you learn about the the bold reds, whites and blends they offer. The gardens feature "Dr. Seuss Tress" and a koi pond and the grounds are great for kids, families or anyone who enjoys the outdoors. Feel free to bring a picnic and eat and sip amidst the vines or wander around the sculptures and fountains. Make sure to try the Cab Franc and the Zin if you love reds but don't skip Provence, Chardonnay and Sauvignon blanc. If you are looking to try some really special wines ask for the 50/50, Cab and Cab Franc reserves, the famous HB or an exclusive tasting in the "Rutherford Room." (* disclosure, my fiance's family owns Peju).