The San Francisco Peninsula is dotted with thriving cities and towns which offer visitors a quiet pace of life. Expansive green spaces, cultural attractions, and plenty of tasty eateries dot the landscape.
---
DAY 1 
8:30 a.m. – Wake up in a comfy bed at the ultra luxurious Sofitel San Francisco Bay on the northern edge of Redwood City. Throw on some casual clothes and sneakers, bring a hat, and slather on some high SPF sunscreen. Before leaving, walk over to the hotel's pool and make a mental note to come back later for a dip.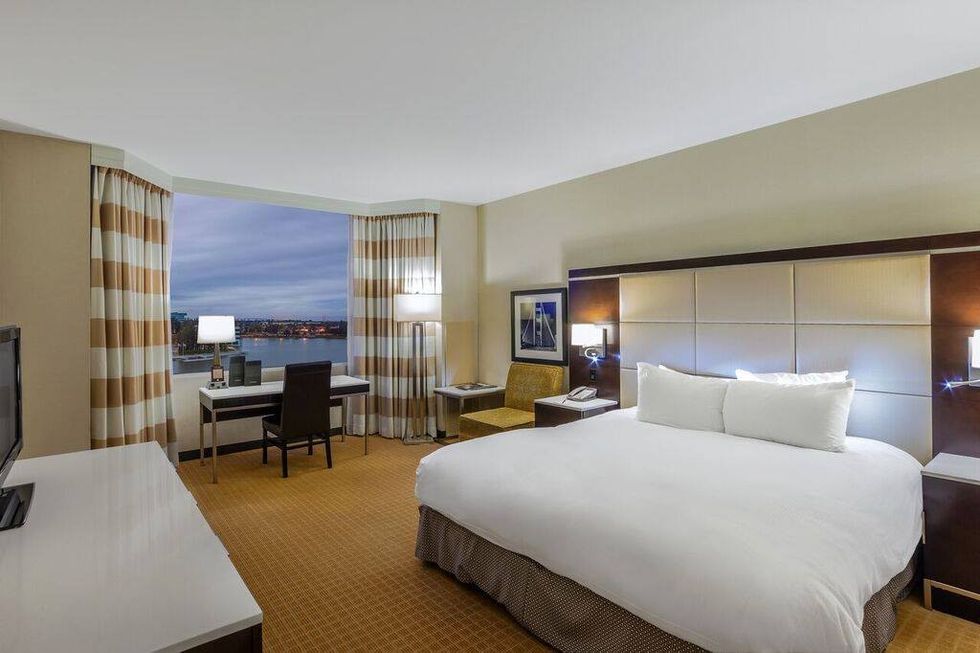 9:30 a.m. – Take Twin Dolphin Drive to Bayshore Freeway and make your way to 1020 Main Street in Redwood City. Worried that you may be walking into a home? Fear not. This is Alana's Café, a popular breakfast spot (situated inside an 1874 Victorian abode) known for its oatmeal pancakes, fresh scones, eggs Florentine, and quiche. Grab a table outside if the weather is nice and don't forget to order an espresso. Delicious.
10:30 a.m. – Leave your car parked and start off on foot. Walk less than a block north on Main Street, hang a left on Middlefield Road and follow it three blocks until you hit Broadway. Look up from your phone (or the piece of paper in which you printed this itinerary) and take in the enormity of the structure in front of you. Once a courthouse, this columned building with the dome on top is now the San Mateo County History Museum.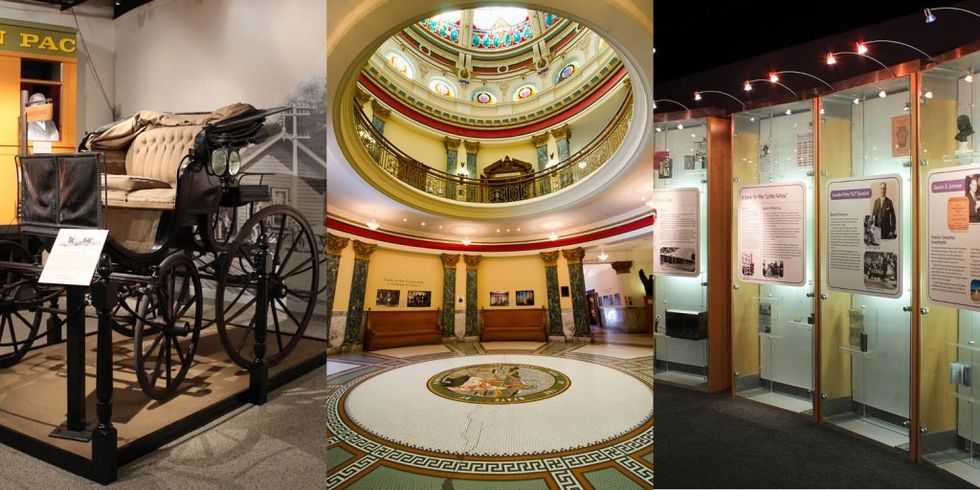 This fascinating museum offers a variety of historical and hands-on exhibits for travelers of all ages. Open Tuesday through Sunday, tickets are $6 for adults and $4 for kids. Call or look online before you go to see if there are any events scheduled.
1:00 p.m. – Step back into the sunlight and head west for two blocks down Broadway (just past Winslow Street) until you get to The Sandwich Spot, an ideal place to grab some lunch grub. Be aware that the sandwiches are massive. Also be aware that they are awesome. Don't leave without at least trying The Tom Slick (hot roast beef, bomb sauce—yes!—and cream cheese) and The OMG (marinated chicken, teriyaki, pineapple and jack cheese). Savor every bite.
2:00 p.m. – Go back to your car and drive a mile west to the corner of King Street and Hopkins Avenue. Park in a spot bordering Stafford Park, a cute green space with a variety of play structures for kids. Let your children run loose here for the next hour while you either catch up on your favorite book or follow them down a slide.
3:00 p.m. – With your little ones tuckered out, drive downtown and park near the corner of Broadway and Jefferson Ave. Spend the rest of your afternoon perusing On Broadway, an indoor/outdoor retail complex. Not in the mood to shop? Instead catch a flick at Cinemark Redwood Downtown 20 and XD. 
5:00 p.m. – Drive back to the Sofitel, put on your swimsuits and walk over to the hotel's beautiful outdoor pool. Relax and enjoy the view of a serene lagoon. Then shower and change into some dinner clothes.
7:00 p.m. – Load your family into the car and drive downtown to Vesta, a delectable pizza and small-plates restaurant with charming outdoor seating areas. Start with the charcuterie plate and then move on to the burrata pizza and sausage and leek pizza. End your experience with a generous helping of gelato.
DAY 2
9:00 a.m. – Wake up and get ready for a day in the outdoors. Grab your hat, light jacket, sunscreen and comfortable walking shoes and drive 15 miles west to Alice's Restaurant (sidebar: the tagline reads, "You can get anything you want…at Alice's Restaurant" so you know it has to be good). Park your car, notice the impressive number of Harley's parked outside and get settled at a table (better yet – ask for a seat on the porch). Resign yourself to eating a ton at this place and order the breakfast burrito, Mexican scramble and Huevos Rancheros (embrace the eggs!). Top it off with a piping hot cup of coffee.
10:30 a.m. – Take Skyline Blvd north four miles and stop at the entrance of El Corte de Madera Creek Open Space Preserve. This is the place in Redwood City to hike. Bring a few water bottles and hit the well-groomed trails. Take note of the bridges, sandstone formations and, if you are really adventurous, type "DC-6 airplane crash" into Google while you are walking. If your GPS registers the correct coordinates (i.e. if the planets align), you will find yourself staring at the remnants of a plane that crashed in 1953 near the Resolution Trail. Take a few pictures, but don't touch anything.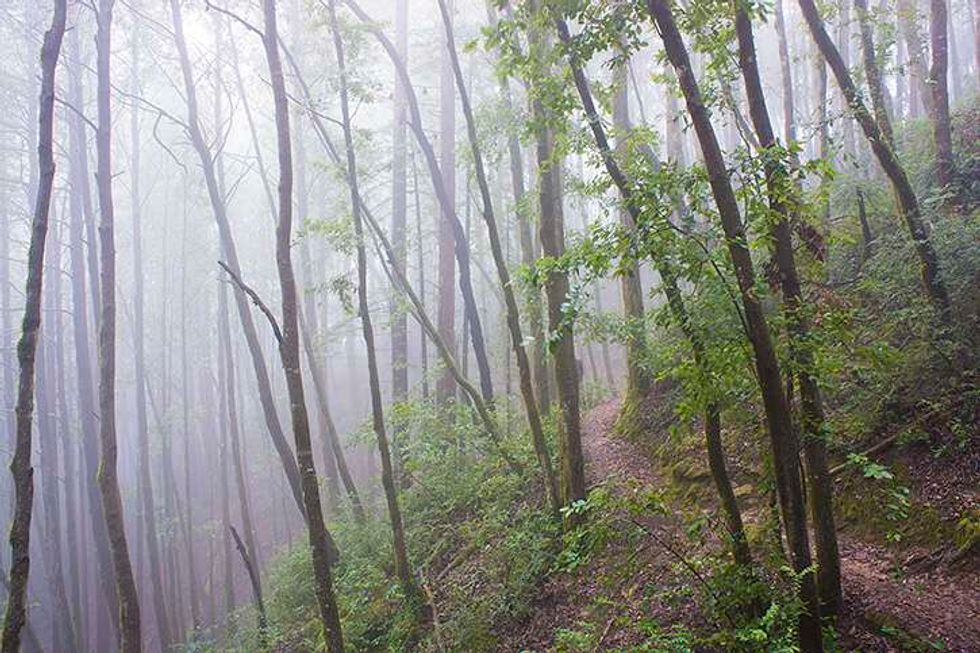 1:00 p.m. – Hungry? If so, slink your way down CA-35, Skyline Blvd and Kings Mountain Road until you hit Woodside Road. Make a left and stop in front of Woodside Bakery & Café. Grab a roasted lamb Panini, a grilled steak and some scampi risotto (you deserved it). Sit for a while, as your legs surely need a rest.
2:00 p.m. – Ready for more nature fun? Head over to 86 Canada Road in Woodside and purchase tickets to Filoli, a 654-acre property formerly the home to San Francisco mining tycoons. Today, the space is open to the public with a 16-acre English garden and a 36,000-square-foot country home (read: colossal mansion). This place is definitely worth a visit (note: it closes at 3:30pm most days). Check it's website for events before you go.
3:30 p.m. – Times to wind down the day. Set your car's GPS to 19501 Skyline Blvd and walk into Thomas Fogarty Winery, a gorgeous property that was founded in 1978. This place is situated on a beautiful plot of land in the Santa Cruz Mountains and has a lovey tasting room (open until 5 p.m. Wednesdays through Sundays). Relax and enjoy a wine flight.
5:00 p.m. – Drive to the Sofitel, shower and change into some fancier clothing for dinner. Then head back to Woodside and settle into a seat a The Mountain House Restaurant (tip: call a few weeks in advance for a reservation). Start with the oven roasted feta and Cajun popcorn shrimp. Then, move on to the cherry wood smoked duck breast and bison meatloaf. Enjoy the view of the redwoods before turning in for the evening.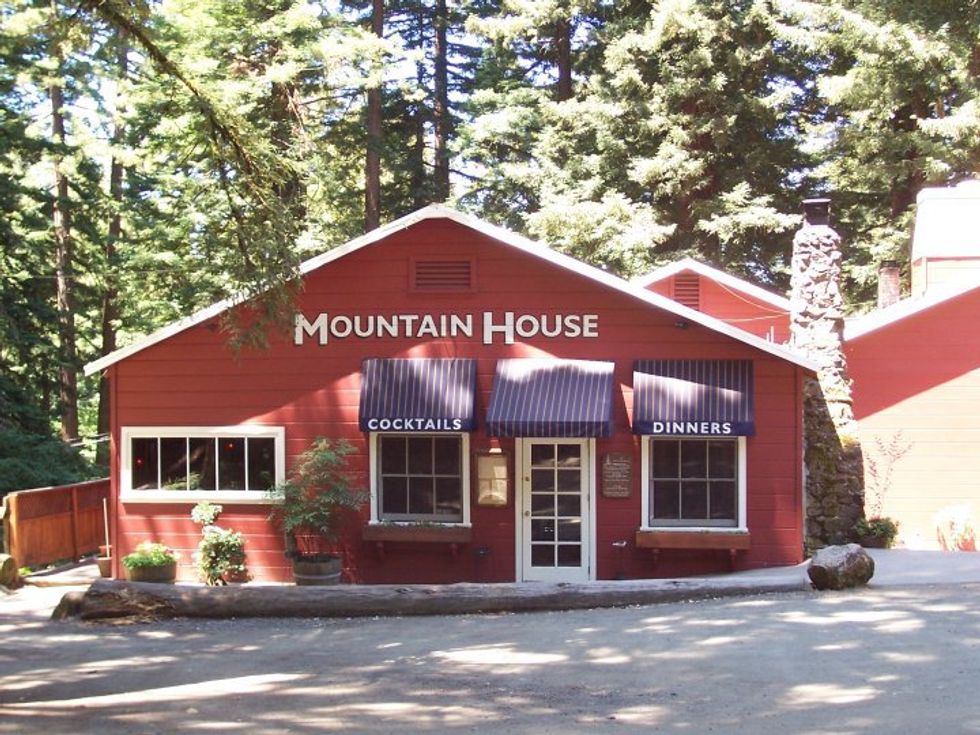 Day 3
9:30 a.m. – Wake up late, walk around in the Sofitel's bathrobes and enjoy coffee in your room. Then, check out and drive to Squeeze In, a new breakfast place at 3710 Florence Street in Redwood City. Order the eggs Benedict and a side of chocolate bacon. This is the best way to end your 50-hour getaway in Redwood City and Woodside.
This article comes to us courtesy of the San Francisco Bay Area Super Bowl 50 Host Committee. Each week the San Francisco Bay Area Super Bowl 50 Host Committee features a #Perfect50 Hours series detailing how to spend 50 hours in a different San Francisco Bay Area city. See more here.