N.I.C.E. Collective is closing up their futuristic Castro digs. The SF-based, rugged-military-meets-urban-tech outfitter is packing up and hopping over to the Dogpatch (near their HQ). We're sad to see the amazing Market St. boutqiue (dubbed the Mobile Supply Unit) close, but we're guessing the new Dogpatch space will be nothing short of extraordinary.
---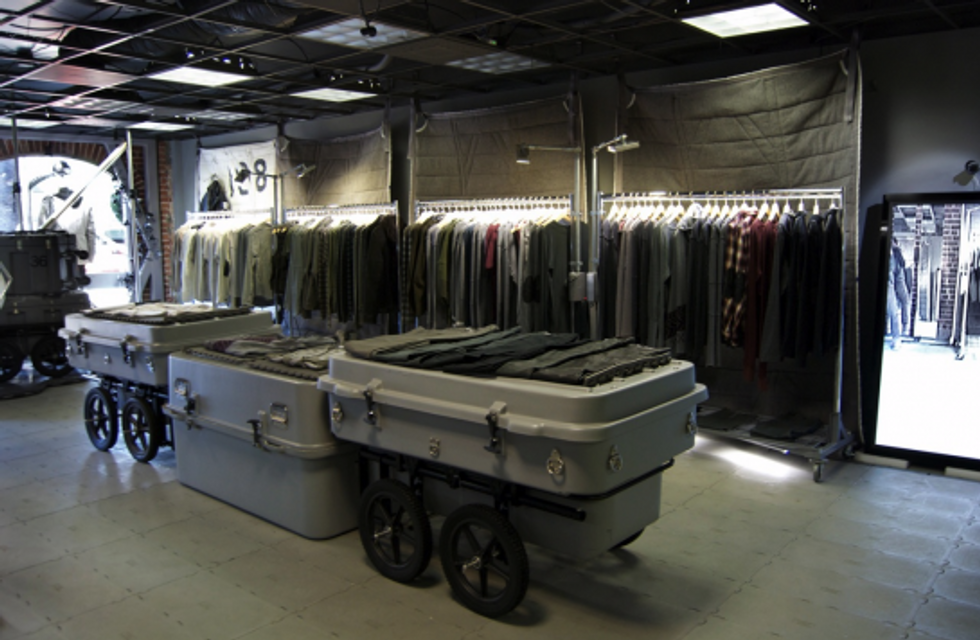 The MSU will close this Thursday, and to help clear out, N.I.C.E. is offering 30% off all in-store merch. The moving sale will include both men's and womenswear collections ranging from last-chance leftovers to new, limited edition fall pieces. 
Moving Sale at the N.I.C.E. Collective MSU (2111 Market Street), Thursday October 20, 12pm-8pm.
Lily Ko (lily.7x7 @ gmail.com) studied fashion design and merchandising at Central Saint Martins and the Academy of Art University. In addition to writing for 7x7, Lily is an editor at SF Station, works as a freelance stylist and covers food, fashion and fun on her blog, Curated SF.