The concoction of fabulous pastries is undoubtedly an art form; but it is a rare artist that can make a decent pastry. San Francisco chef and maker Leah Rosenberg is among the rare breed that excels at both.
Rosenberg, who as lead pastry chef at SFMOMA's Blue Bottle Café collaborated with Caitlin Freeman on the now-famous Mondrian cake, has been focusing on her artwork of late, working on local projects as well enjoying residencies around the country.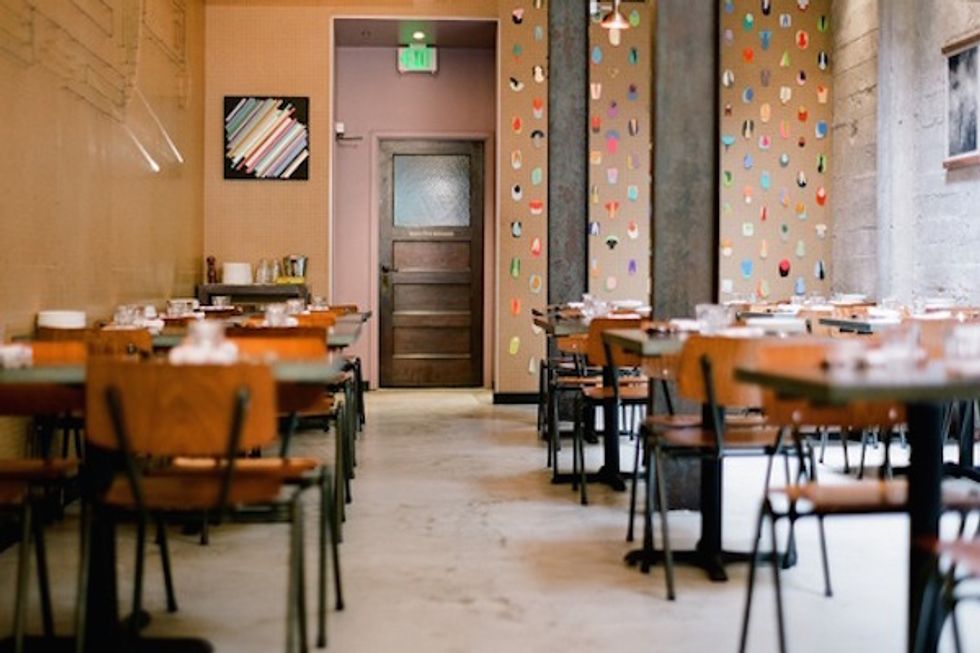 The artist's bright, bold works pop from the walls at State Bird Provisions. (Photo courtesy of Freda Banks)
You have doubtless seen her brightly hued, geometric works gracing the walls of The Mill and State Bird Provisions; now, Rosenberg is teaming up with chef/owner team Nicole Krasinksi and Stuart Brioza to bring life to the private dining room at their sophomore restaurant, The Progress.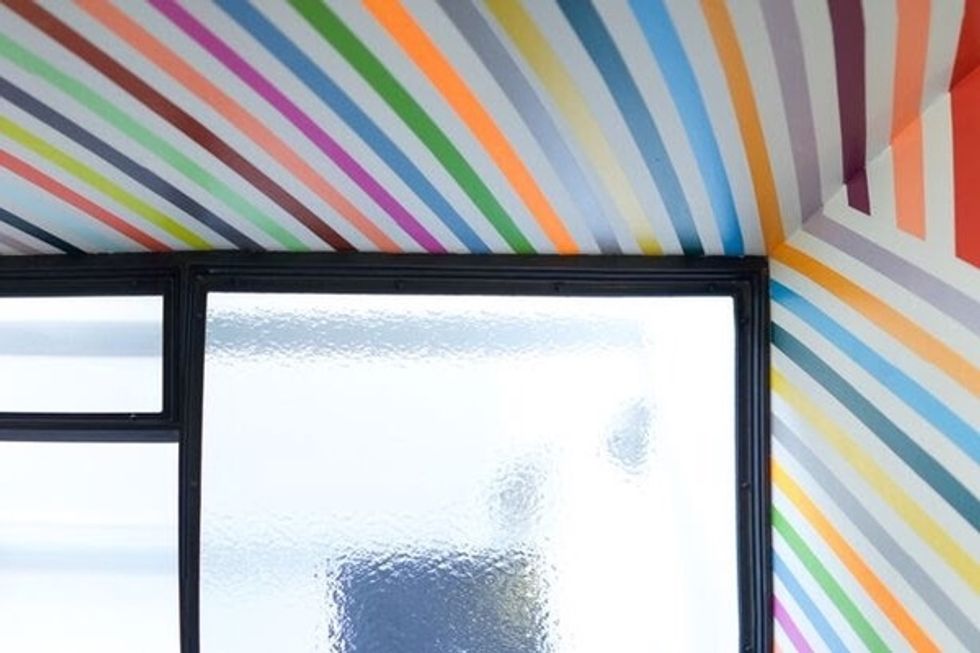 The Workshop, the private dining room-slash-community-space at The Progress, gets a burst of vibrant color by Rosenberg. (Photo by Ryan Whelan)
Opening to the public as The Workshop, the upstairs PDR is available for private reservations but will also function as a community space. Krasinski and Brioza will host their favorite makers and artisans for monthly first-Sunday gatherings—last weekend, a special holiday market brought together ceramics by MCCLAY, floral arrangements by The Petaler, and caneles made by State Bird's pastry co-chef Mikiko Yui. 
Krasinksi has also enlisted Rosenberg to help her close out Dandelion's 12 Nights of Chocolate, the guest chef dinner series that ends on Dec. 13. "The way [Leah] thinks of art and food is refreshing— she's coming at it from a whole other paradigm," says Krasinksi.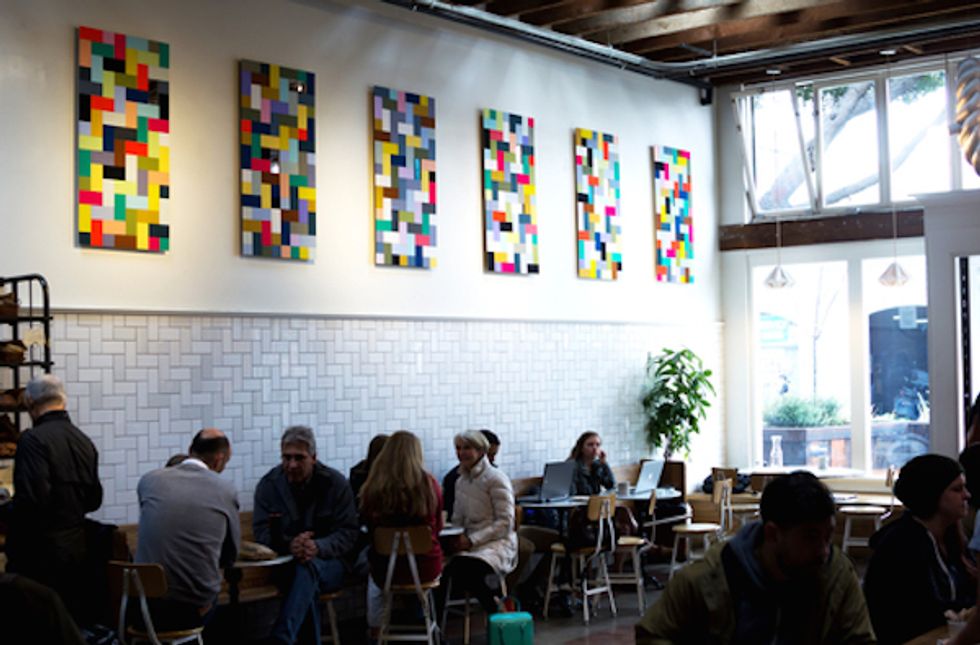 Rosenberg's rainbow-hued geometric pieces brighten up white walls at The Mill. (Photo courtesy of Leah Rosenberg)
The theme of the sold-out occasion is celebration and cheer: Krasinski and Rosenberg, along with Mikiko Yui, will craft 12 savory and sweet bites all incorporating Dandelion Chocolate—think spiked shakes, matcha, a harissa lamb situation, nib-coated goat cheese globes, and more. All proceeds will benefit the SF-Marin Food Bank.  //  For more information on Leah Rosenberg, visit the chef/artist's website, leahrosenberg.com.
---