The full extent of the devastation from the Northern California fires, which continue to rage through Wine Country communities, is still unknown. Thousands of homes, several wineries, restaurants, farms, and landmarks have been lost across Napa, Sonoma and Mendocino counties. Here, we take a minute to remember some of them, and discuss their plans for recovery.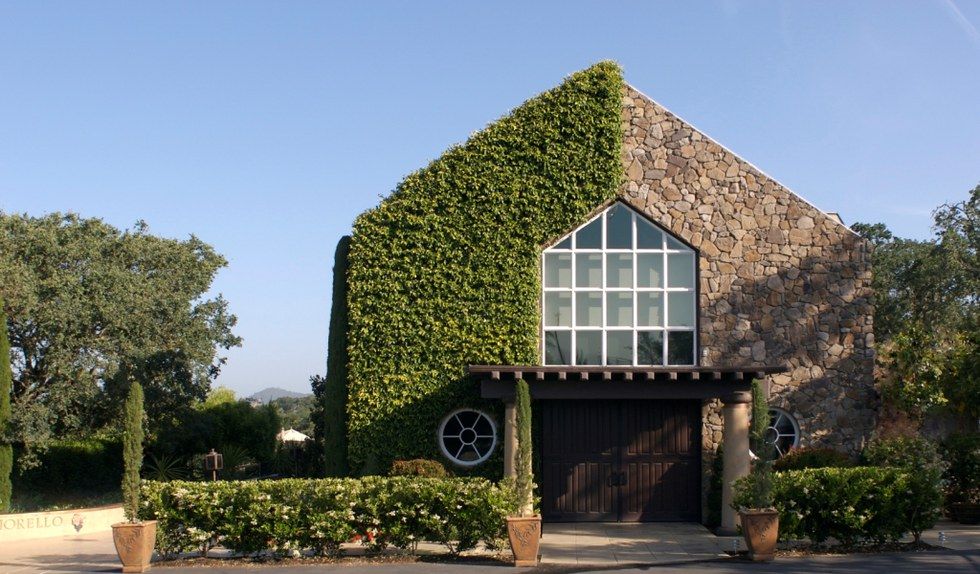 Signorello's gorgeous green wall (Courtesy of Visit Napa Valley)
---
Signorello Estate
Signorello always felt like one of Napa's best-kept secrets. So many would drive past its gates, completely unaware of the little slice of heaven that sat at the top of the hill, where a gorgeous infinity pool and far-reaching views of the valley awaited. Their focus wasn't just on the wine: The winemakers and staff at Signorello were devoted to providing guests with a truly exclusive and memorable Napa Valley experience. Winemaker Pierre Birebent and his team remained bravely on site trying to save the winery until they were forced to evacuate; the estate, which housed the tasting room, has burned down. A note on the company's website says all its 25 employees are safe and that the winery will rebuild. The vineyards and the wine currently in barrels and tanks appear to be in good shape. // signorelloestate.com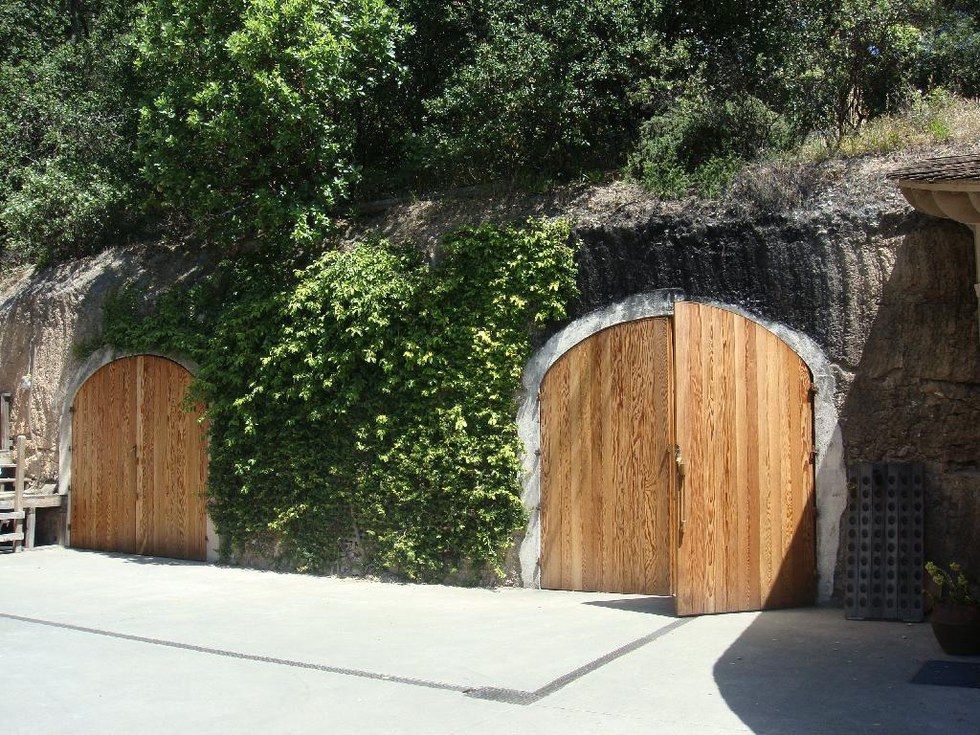 Doors to White Rock Vineyards (Courtesy of Wine Addicts)
White Rock Vineyards
Built in 1871, White Rock Vineyards was one of the oldest wineries in all of Napa Valley. A century later, Henri and Claire Vandendriessche purchased the winery and restored it, and also built their family home onsite—a true family operation, and one of our favorite off-the-beaten-path spots. A statement from Henri and Claire's son, Christopher Vandendriessche, was posted on Facebook by Small Lot Wine Tours, sharing some good news: White Rock will be restored a second time.
"Family and employees all good. That's the important part. Buildings gone, but vines all good! Caves all good! Awesome wine in barrel and in bottle stacks. White Rock lives!" // whiterockvineyards.com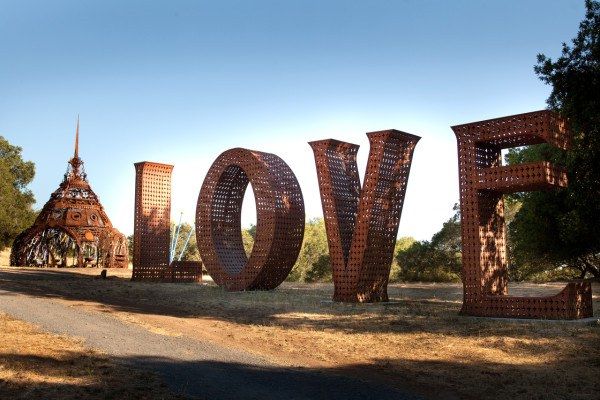 The much adored sculpture garden at Paradise Ridge Winery (Courtesy of Sonoma County Tourism)
Paradise Ridge Winery
This gorgeous winery hosted some of the best views you can get in Sonoma—not to mention dozens of glorious weddings. While the structures have been destroyed, the fires cannot wipe out the countless happy memories that have been shared here. The property's iconic Love sculpture, by burner Laura Kimpton, managed to survive. Love does conquer all.
The proprietors of Paradise Ridge say they intend to rebuild, and fortunately their vineyards were mostly unharmed. The best way to help them directly is to visit their second tasting room in Kenwood, once the fires are contained. // prwinery.com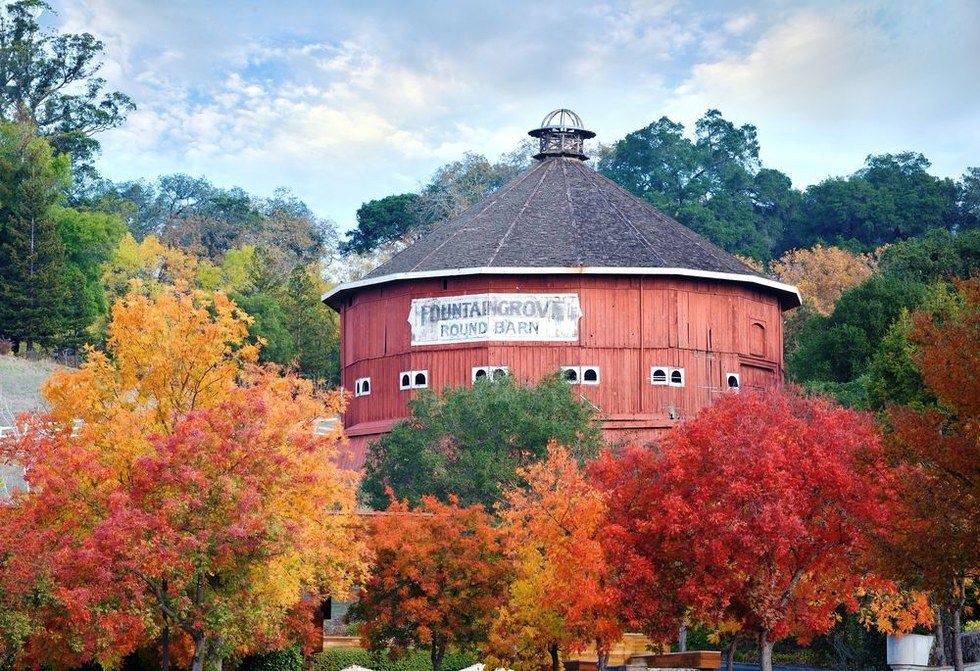 Fountaingrove Round Barn in Fall.
Fountaingrove Inn and Fountaingrove Round Barn

Sonoma's tallest and beloved landmark, the 60-foot-tall, 188-year-old Fountaingrove Round Barn, is no more. It was one the last existing round barns in the area. The charming former school long known as the barn's neighboring Fountaingrove Inn, is also gone, along with the steakhouse at Equus. "At this time we are unable to conduct business in any capacity," a note on Fountaingrove's homepage reads. The inn's owner says the hotel and restaurant will be rebuilt, but the barn simply cannot be replaced. // fountaingroveinn.com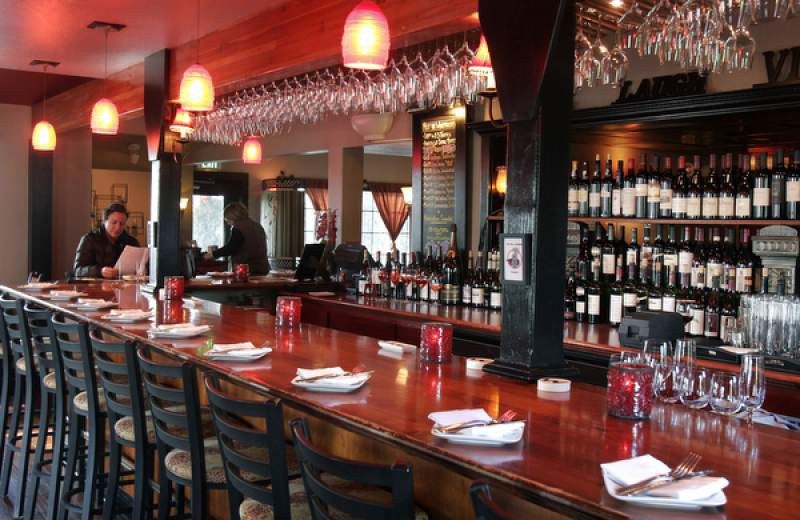 Willi's Wine Bar (Courtesy of Press Democrat)
Willi's Wine Bar
This cozy, no-frills wine bar was a Sonoma County staple that perfectly captured the mellow essence of the region. Willi's warm hospitality and curried crab tacos will be sorely missed.
Willi's (named a San Francisco Chronicle Bay Area Top 100 Restaurant for four consecutive years), has always been a huge supporter of the local community, and despite their personal loss in the Tubb's Fire, owners Terri and Mark Stark are coming to the aid of their neighbors. At their five surviving restaurants in Santa Rosa and Healdsburg (Bird & The Bottle, Monti's, Bravas Bar de Tapas, and Willi's Seafood & Raw Bar), they have been working to offer free food to first responders and evacuees. // starkrestaurants.com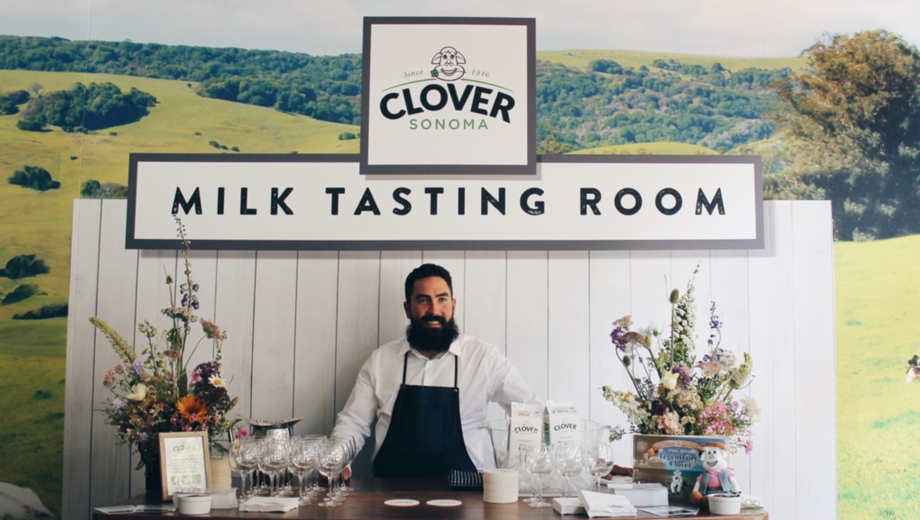 Clover's milk tasting popup
Stornetta Dairy
Anyone who has ever driven along Highway 12 between Napa and Sonoma has passed the 101-year-old Stornetta Dairy (renamed Clover Sonoma earlier this year). The bucolic dairy is sadly another historic casualty of the Northern California fires. Fortunately, the building was empty as Clover no longer runs its production there; this was a piece of Sonoma history. // cloversonoma.com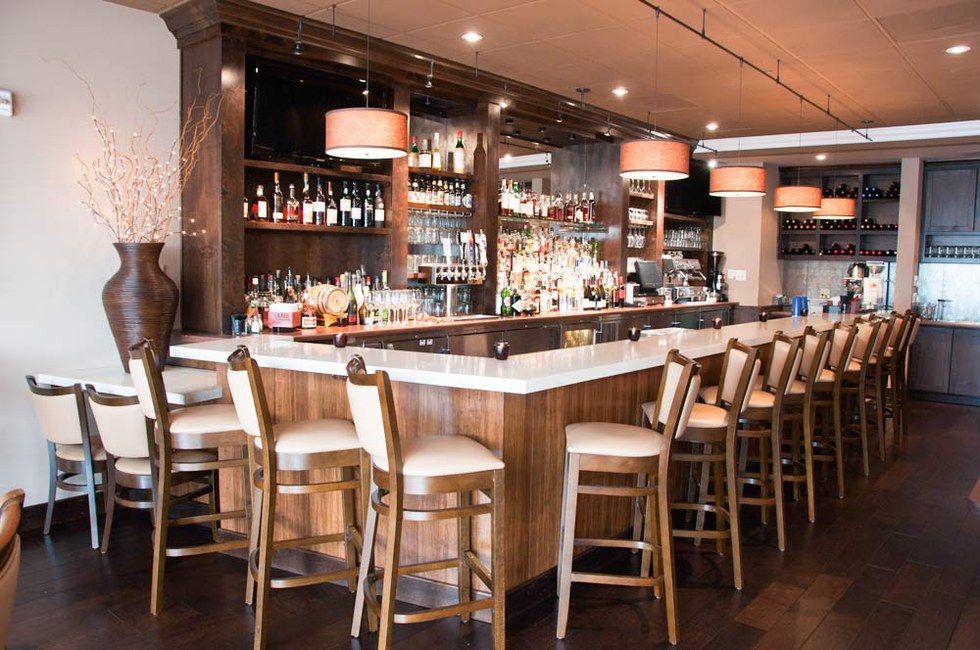 The bar at Sweet T's (Courtesy of Shawne Hall Designs)
Sweet T's Santa Rosa

An authentic Southern joint run by actual Southerners, Sweet T's served up the best brisket, fried chicken, and hospitality in Santa Rosa (and beyond). Unfortunately, their community could use a big heaping of mac n' cheese now more than ever. It's slightly comforting to see that in the wake of their loss, the Sweet T's team is keeping its sense of humor, posting on their Facebook page:
"Thank you for all your encouraging words the past few days. We feel fortunate when we think of what others have lost. While the building itself is gone, our restaurant family is safe and we are truly thankful for that. We sneaked up this morning and took a few photos to share with you. Alex and George checked out the smoker, the brisket was a little more done than usual but the smoker itself may be ok. We'll keep you all posted and in our prayers." // sweettssr.com