This is the Tenderloin like you've never seen it before.
---
In April, The Tenderloin Community Benefit District teamed up with Our City, an Oakland-based nonprofit that works to transform neighborhoods using art and design, to launch Larkin Street Lighting—a competition that called on designers and artists from all over the U.S. to imagine a creative new installation using LED lights. The goal was to improve the condition of the Tenderloin and make the area between Civic Center Plaza and Little Saigon more vibrant, attractive and interesting for resident, tourists, and visitors alike.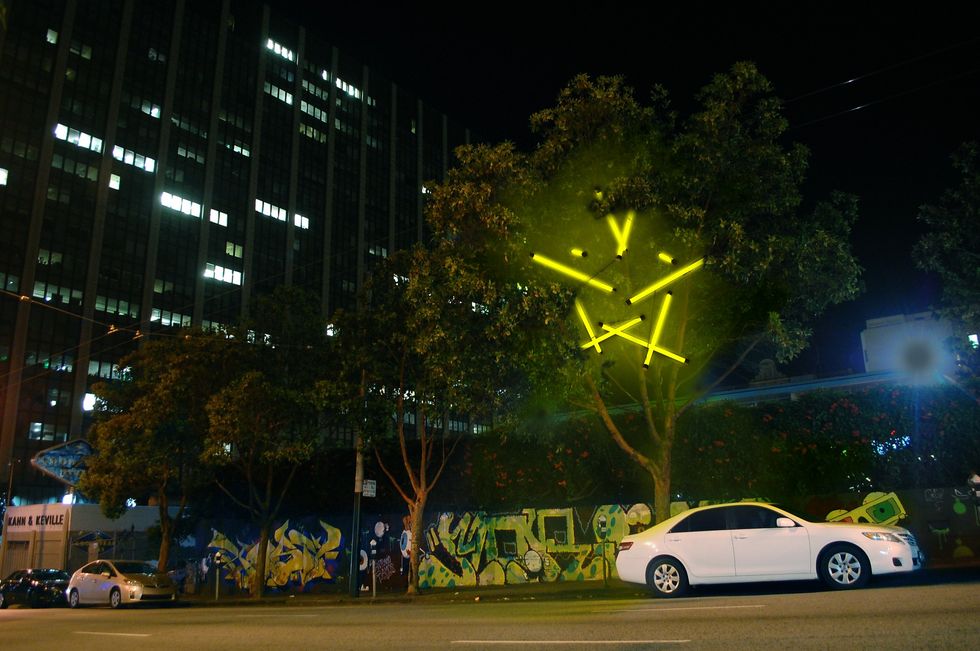 (Courtesy of Larkin Street Lighting)
After months of deliberation, the Larkin Street Lighting public jury has officially selected winner: Synesthesia! Developed by Annie Atura, a PH.D candidate in English at Stanford, and Apple product designers Tyler Bushnell and Jason Sauers, Synesthesia will consist of a network of LED lights placed on trees that will illuminate Larkin Street at night. Three sculptural installations will brighten the area and change color and shape based on the sounds of what is happening on the street. The built-in microphones will capture people's voices, cars, buses and based on the frequency of the noises, modify the shade and design of the lights.
Synesthesia is set to open this fall.