By
Napa and Sonoma wineries have been in full-on metamorphosis mode recently, unveiling these brand new tasting experiences.
Trinchero
First came a winery, with its 22 acres of vineyards and a collection of caves. Then came an event center, built in 2009, and now, Trinchero has a tasting room, too. Like the rest of the estate buildings, the scale is oversize, spanning 5,000-square-feet with 22-foot-high ceilings, heavy leather and brass furnishings and a tooled leather wall. Best sip: 2012 BRV Cabernet Sauvignon ($80), showcasing fruit from two Trinchero vineyards, Haystack on Atlas Peak and Cloud's Nest on Mount Veeder. Powerful but balanced, the wine brims with licorice, plum and blueberry, plus notes of cigar box and violet. // 3070 St. Helena Hwy. (St. Helena), trincheronapavalley.com
Freemark Abbey
The winery's 130th anniversary was marked by a complete facelift this summer, though the architects managed to repurpose the original distressed Douglas fir floors, weathered-wood cutouts and stone walls. The Market Café Courtyard Tasting ($30) is set in the foothill garden and features wines available only at the winery; for true luxury, the Library Tasting ($225) highlights opulent, exclusive all-cabernet sauvignon pours such as the 1986 Cabernet Bosché Cabernet Sauvignon. Best sip: 2012 Ted's Blend Red Wine ($80) is named for Freemark Abbey winemaker Ted Edwards and dresses up Cabernet Sauvignon with a bit of merlot and petit verdot. With just 526 cases produced, the full-bodied wine broods with forest floor and blackberry jam, then brightens with a touch of sweet-spicy oak and dried cherry. // 3022 St. Helena Hwy. (St. Helena), freemarkabbey.com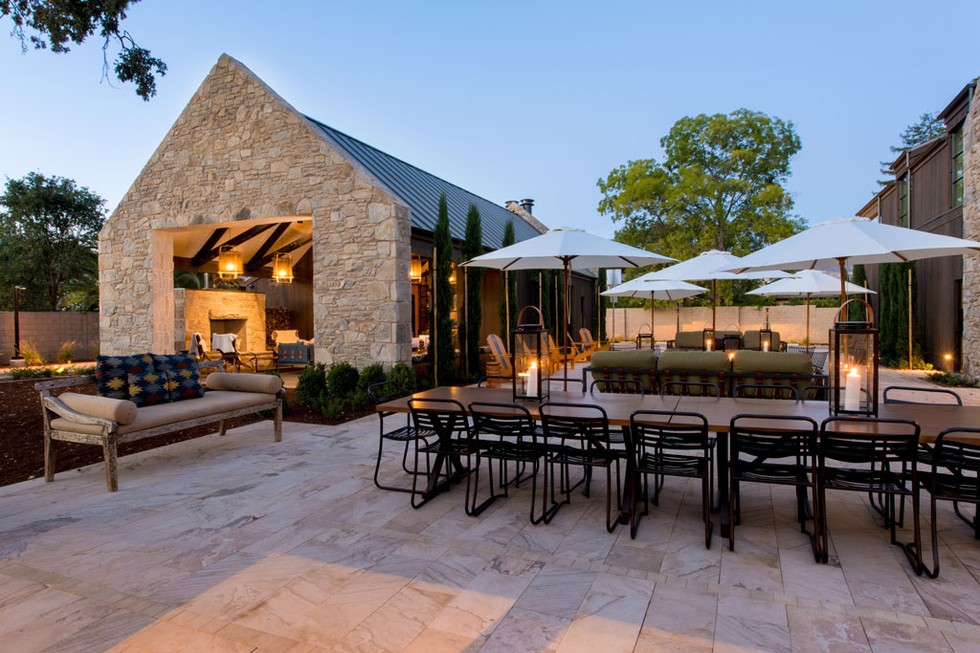 Stewart Cellars
The estate offers a graceful indoor-outdoor experience, with three stone buildings oriented around a heritage oak tree. The new architecture was inspired by Scottish ruins. The tasting room proper features full-height doors opening onto a nice courtyard, while the Nomad Heritage Library beckons with an oversize wood-burning fireplace and a covered outdoor terrace for private tastings. Best sip: the 2013 Nomad Beckstoffer Las Piedras Cabernet Sauvignon ($175) is the winery's flagship wine with just 213 cases produced. This bold quaff is all about spice, with cinnamon and ginger underlaid by raspberry and boysenberry. // 6752 Washington Street (Yountville), stewartcellars.com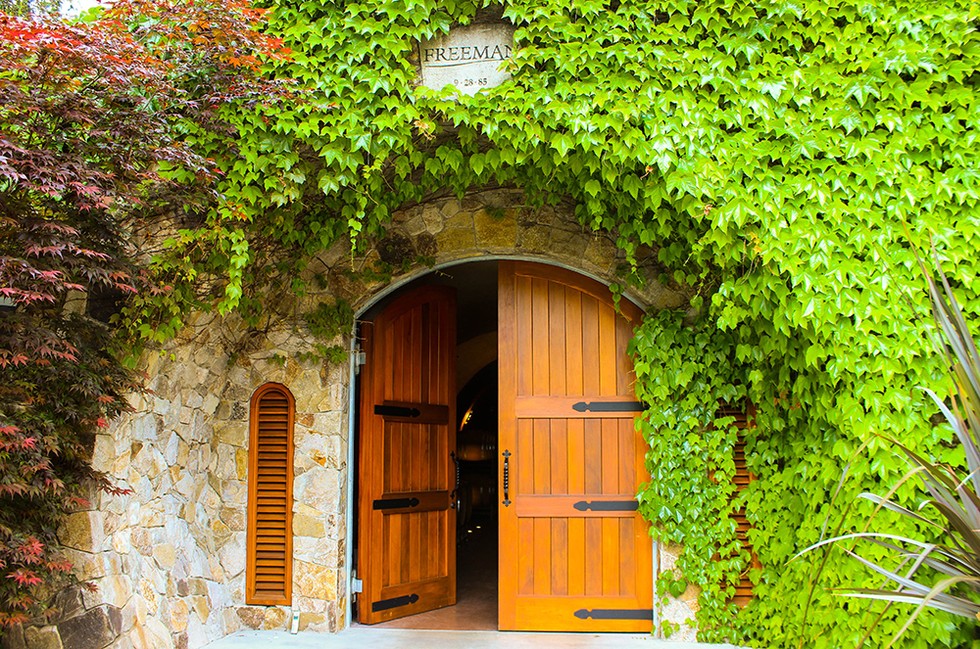 Freeman Vineyard & Winery
Ken and Akiko Freeman keep things chill (literally and figuratively) at their new underground salon where you stand and taste at the bar in front of a display of library bottles. It's interesting to hear the couple tell the history of their iconic red barn winery, too, where some of the early Williams Selyem vintages were made (the Healdsburg pinot noir producer is now an international "cult" wine). Best sip: 2014 Keefer Ranch Russian River Valley Pinot Noir ($58). A bolder vintage than usual for this Green Valley vineyard, the wine compels with ripe plum and cherry, woven with rose petal. // 1300 Montgomery Road (Sebastopol), freemanwinery.com
Picayune Cellars & Mercantile
Picayune means a "little bit" in old French, but this place is more than a little bit adorable. Set in a cheery yellow cottage, it features an artsy interior that looks like a cross between rustic-modern, 1950s, and Turkish—indeed, a raw tree trunk table and teal fiberglass chairs live in design harmony here. Best sip: 2014 Padlock Red Blend ($29), an elegant Bordeaux blend of merlot, malbec and cabernet sauvignon with sexy notes of truffle, blackberry and cocoa. // 1458 Lincoln Avenue (Calistoga), picayunecellars.com
DON'T MISS A BAY AREA BEAT! SUBSCRIBE TO OUR NEWSLETTER.