By
With the arrival of Indian Summer comes a host of hot restaurant openings. Here are six new spots that have us salivating.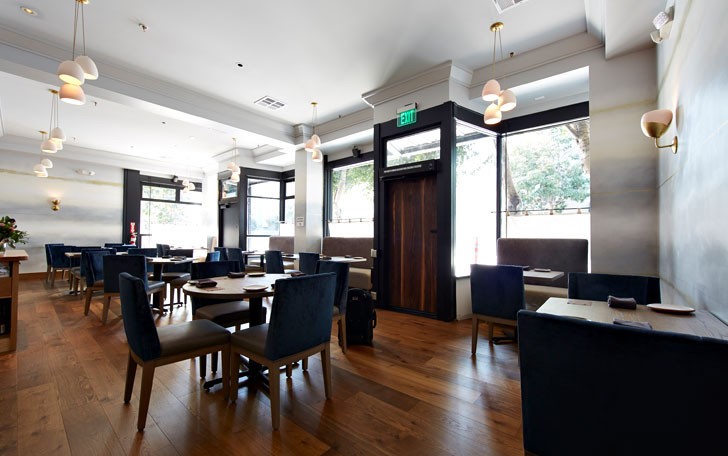 Nightbird's interior was designed by Scott Kester. (Courtesy of Michael David Rose Photography)
Nightbird
The long-awaited Hayes Valley restaurant from chef Kim Alter (formerly of Plum in Oakland) is finally here. The refined, 38-seat dining room offers a fresh tasting menu for $125 per person, featuring light and simple dishes such as poached lobster with lobster jus, chanterelles, hearts of palm and summer truffles and rabbit in brown butter, herbs and summer squash with roasted, pickled and raw peaches. For dessert, choose from the amazing orange consomme with Champagne sorbet, or for chocolate lovers, a cocoa nib mousse with a rich chocolate sorbet and salted pluots. If you're just in the mood for a drink, check out the Linden Room, a 7-seat bar adjacent to Nightbird with an Art Deco vibe offering craft cocktails. Whether you choose the Ralphie Boy (whiskey, peach, tarragon, cardamom and smoked egg white) or the Chrimson Hayes (brandy, beet and lemon verbena) this is your new to-go spot for pre-Symphony drinks. // 330 Gough St. (Hayes Valley), nightbirdrestaurant.com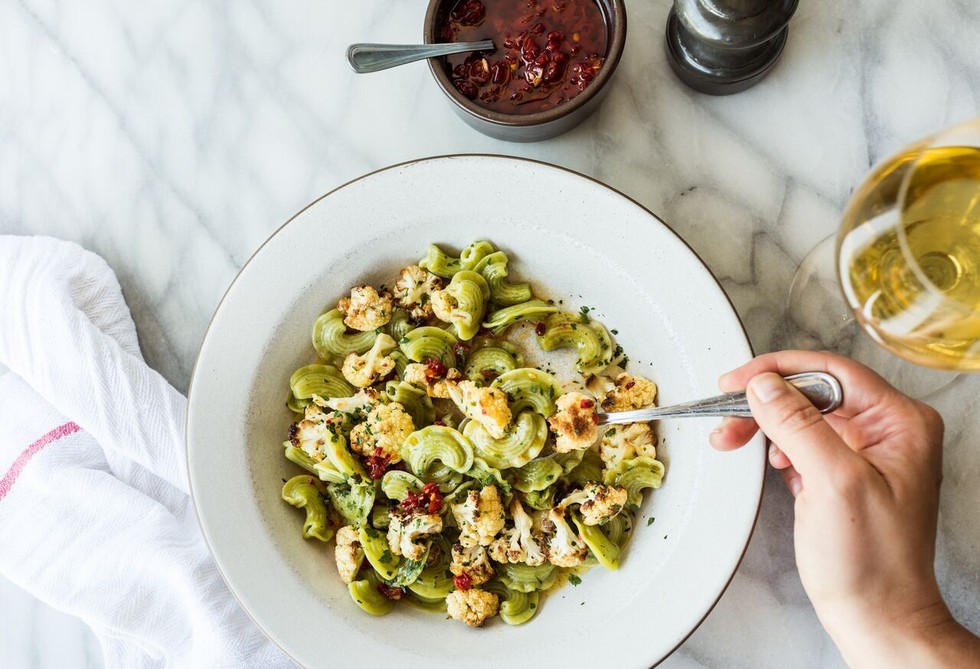 The cresta di gallo pasta from Barzotto.(Kassie Borreson)
Barzotto

Carb lovers will be thrilled with the arrival of Barzotto, an order-at-the-counter, affordable pasta bar in the Mission's former Saint Vincent space. Lead by Chef Michelle Minori (formerly of The Ne Timeas catering group), the menu features five pastas, all made daily in house and in view of diners, including two permanent options and three rotating options. Of the permanent pastas, chooose between a spaghetti with twelve-inch noodles pecorini, parmesan cheese and black pepper or a bucatini with pancetta, tomato, chili and breadcrumbs. Barzotto also offers two salads—little gem and Italian—as well as roasted half-chicken and porchetta entrees. And remember to save room for dessert, their home-made gelato is offered in vanilla, nitro coffee, salted caramel, and dark chocolate. All pastas are $17 and under, perfect for a hearty dinner when you're in a rush. // 1270 Valencia St. (Mission), barzotto.com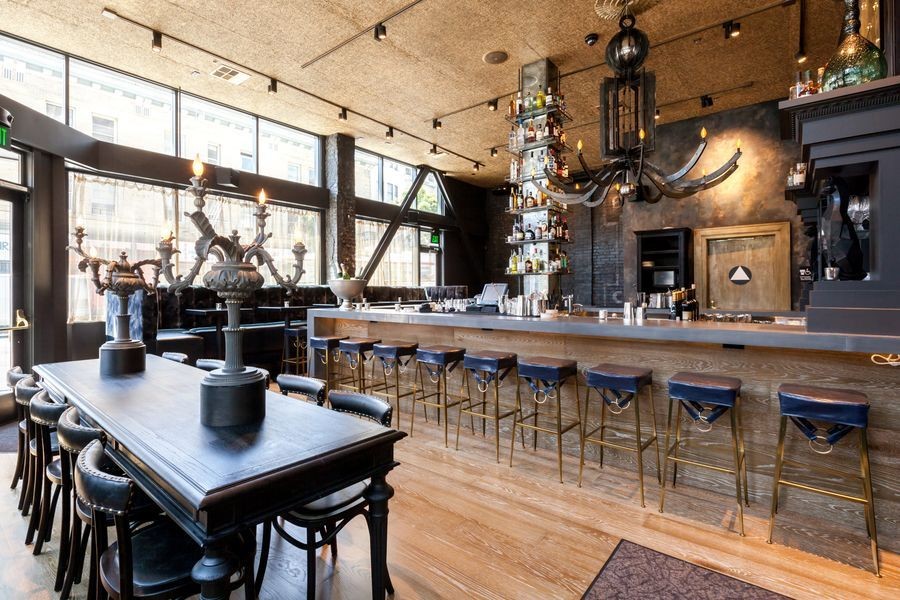 The new Black Cat is perfect for date night. (Patricia Chang)
Black Cat

The Tenderloin continues to heat up with another new opening: Black Cat. Chef Ryan Cantwell (Chez Panisse, Zuni) cooks up modern American supper club cuisine such as white bean crostinis, deviled eggs, golden nugget oysters, and country pork and chicken terrine at this sexy date night spot. Of course, the menu pairs perfectly with timeless cocktails, low-alcohol punches and even housemade sodas from bar manager Gabriel Lowe. Designed by Craige Walters, the gorgeous bi-level interior in filled with dim lighting and intimate nooks, perfect for stealing a kiss between Old Fashioneds and bites. The restaurant is open for dinner nightly until 1am, with a limited bar menu until 1:30am, and cocktails until 2am. There are even plans to launch brunch soon! // 400 Eddy St. (Tenderloin), blackcatsf.com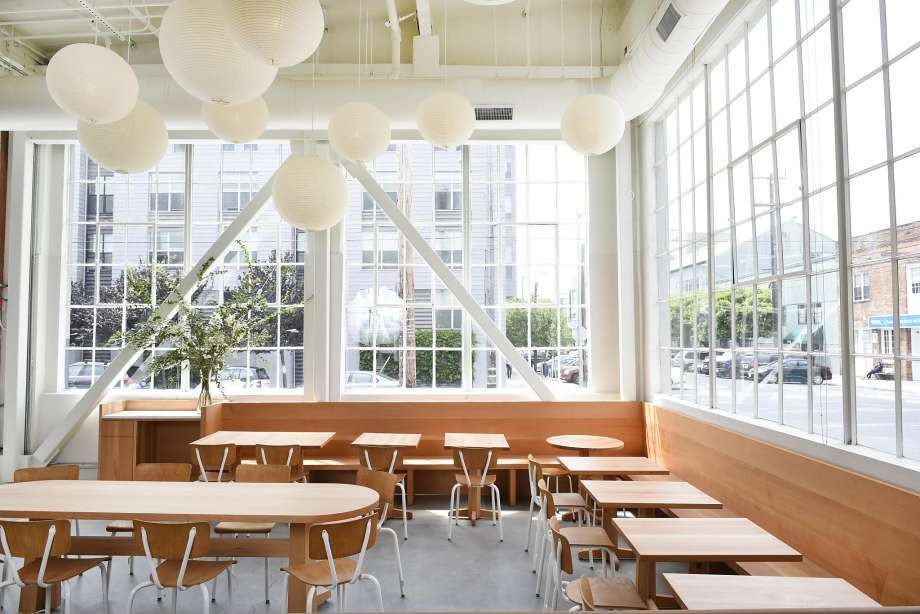 Tartine Manufactory(Michael Short, via The Chronicle)
Tartine Manufactory
The bright and airy new Tartine Manufactory is open inside the Heath Ceramics building in the Mission, offering bread, salads, ice cream, pastries, and more. Unlike Tartine's other location, The Manufactory will bake bread three times a day (instead of only once a day), as well as offering breakfast items such as doughnuts, liege waffles. sandwiches, pastries, to-go. Lunch items includes salads, sandwiches, grain bowls and even Roman-style pizza by the slice, while happy hour bites include hot baguettes, cheese and charcuterie. Guests can order from a central counter and then grab a seat in the spacious open dining room. / 595 Alabama St. (Mission), tartinemanufactory.com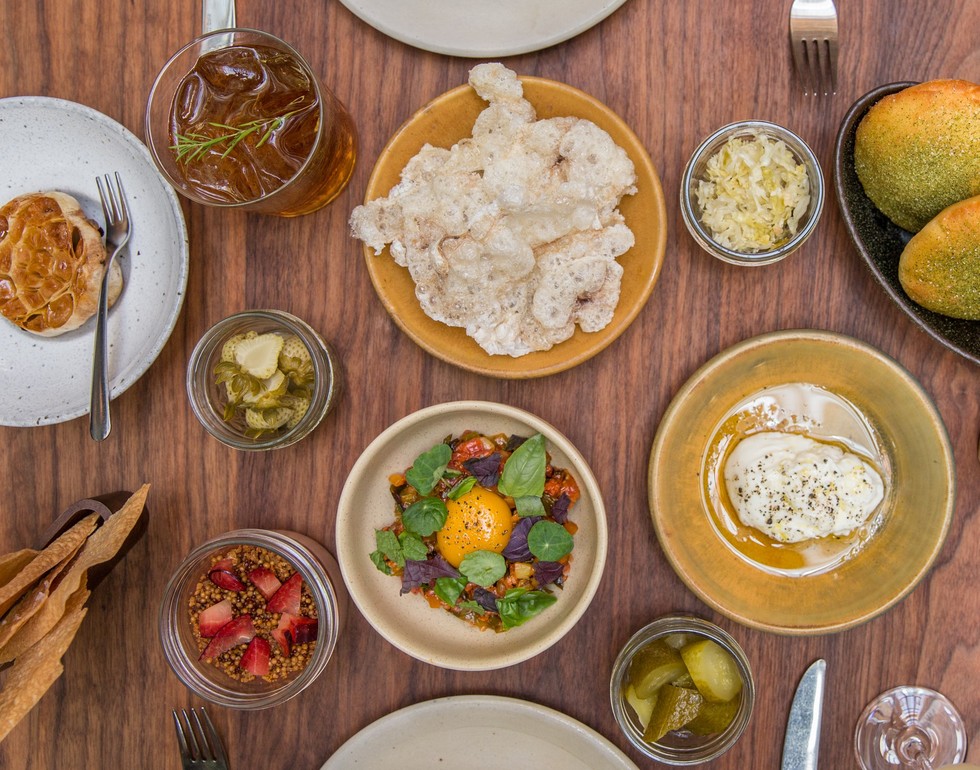 An assortment of eats from Central Kitchen including pasta—a new addition to the menu. (Courtesy of Central Kitchen
Reopening of Central Kitchen
Central Kitchen has finally reopened after a lengthy renovation. Physical changes include a new bathroom, updates to the kitchen, repainting the interior and some new furniture. The menu also underwent a makeover, offering lower prices and smaller portions, in the hopes that guests will be more inclined to share dishes. Dishes will change weekly, however, you can expect to find items such as pasta, pork belly, short rib, grilled escargot and seasonal vegetables on permanent rotation. // 3000 20th St. (Mission), centralkitchensf.com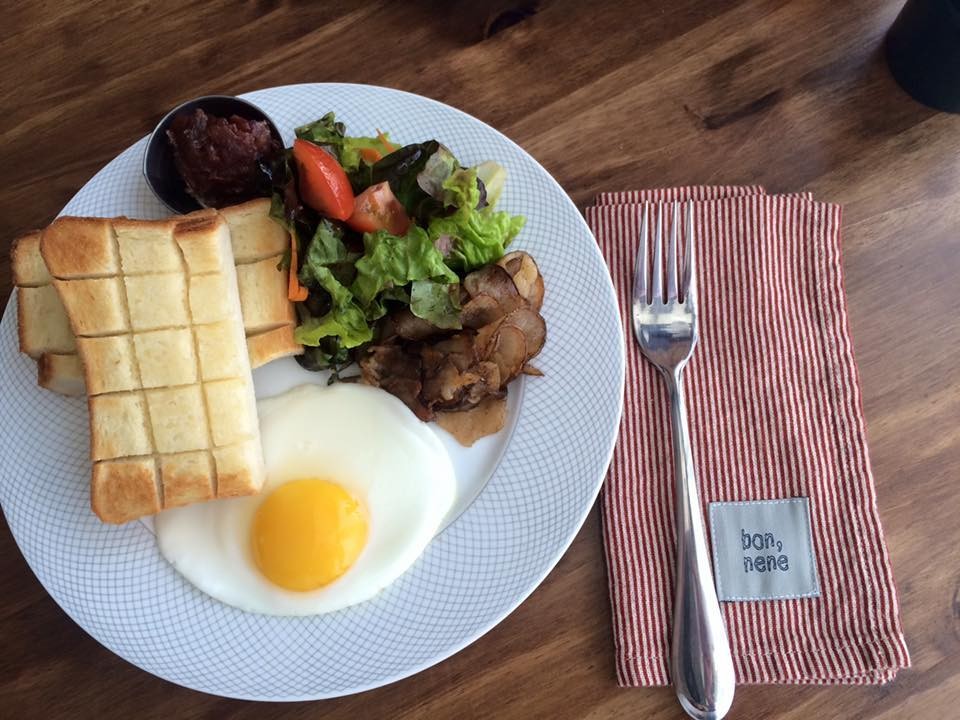 A delicious breakfast dish at Bon Nene(Courtesy of Bon Nene)
Bon, Nene
The Mission has another newcomer offering Asian-inspired, tapas-style plates such as tofu buns, miso beef lettuce wraps, pork gyoza and stuffed chicken wings paired with Japanese beers. Opened by co-owners Miu Furata and Stephanie Chan, Bon, Nene comes from the Japanese name Nene—also the name of Furata's dog—and the French word "bon," meaning good. Chan, who has a background in hotel restaurants, will lead the kitchen team offering Japenese dishes made using French techniques. The're offering brunch, lunch, and dinner, but with only 35 seats, make sure to arrive early. // 2850 21st St. (Mission), bonnene.com
DON'T MISS A BAY AREA BEAT! SUBSCRIBE TO OUR NEWSLETTER.