The recent explosion of experiences in Napa Valley, from biodynamic tours and classes to winery boutiques and art exhibitions, have turned the Valley into a veritable adult playground. Now, Winery galleries are one of the main attractions in the Valley's theater of options, and their success gave rise to Arts in April, a month of art-related festivities spanning from Calistoga to American Canyon.  Here is how it all works, and some of the parties we recommend. 
---
Arts in April began last weekend with Fools for Art pop-up art sale and party in Calistoga. Throughout the month, more than 30 wineries will feature art-related celebrations to showcase paintings, sculpture, photography and architecture, from North to South Valley.
The party kicks off in Calistoga from April 1-8,  with exhibits at favorites like Castello Di Amorosa and Jericho Canyon Vineyard and a book release party and exhibition with Envy Wines' artist-in-residence, Sherri Dobay. On Saturday April 7th at 3pm, Clos Pegase owner Jan Shrem presents Bacchus the Rascal, A Bacchanalian History of Wine Seen Through 4,000 Years of Art. Don't miss this trip through their enormous caves, which are lined with priceless art. $25, reservations required.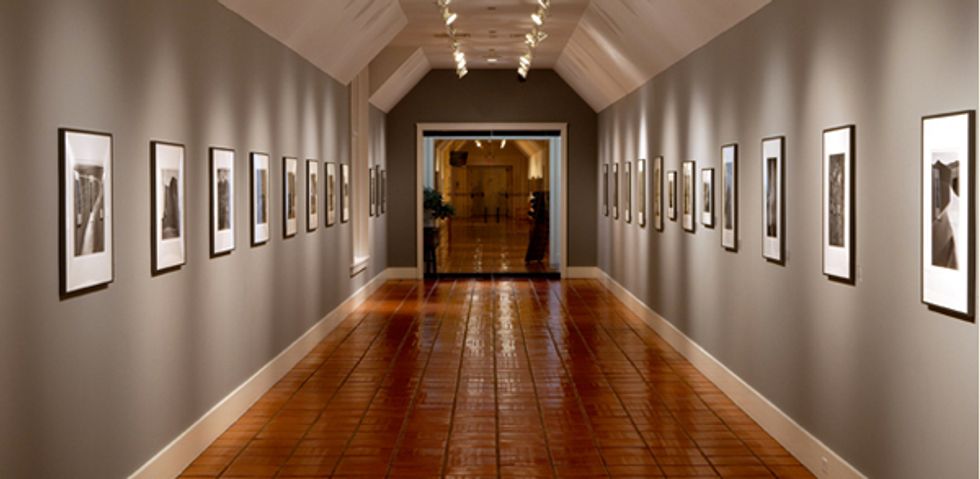 The party heads south to St. Helena and Rutherford April 9-15, which primarily showcases local artists at the 12 participating wineries, but includes an Ansel Adams photography exhibit at Mumm (image above).
Photojournalist Baron Wolman, Rolling Stone magazine's first chief photographer, will lead a tour of his vintage Rolling Stone covers and historic photographs in Markham Vineyards' permanent collection, on Saturday April 14, from 11-1pm. This is a rare chance to see the photos and hear anecdotes and stories straight from the man who documented iconic musicians of the 60s such as Janis Joplin, Miles Davis, and Jimi Hendrix. Reservations are $10. RSVP by Friday April 13.
Later that evening, St. Helena is hosting "bASH" , from 6-9 pm at the CIA, where you'll be able to try St. Helena wines paired with food from local restaurants, caterers, food purveyors and CIA chef teams (and vote for best pairing). General Admission is $100, VIP options available.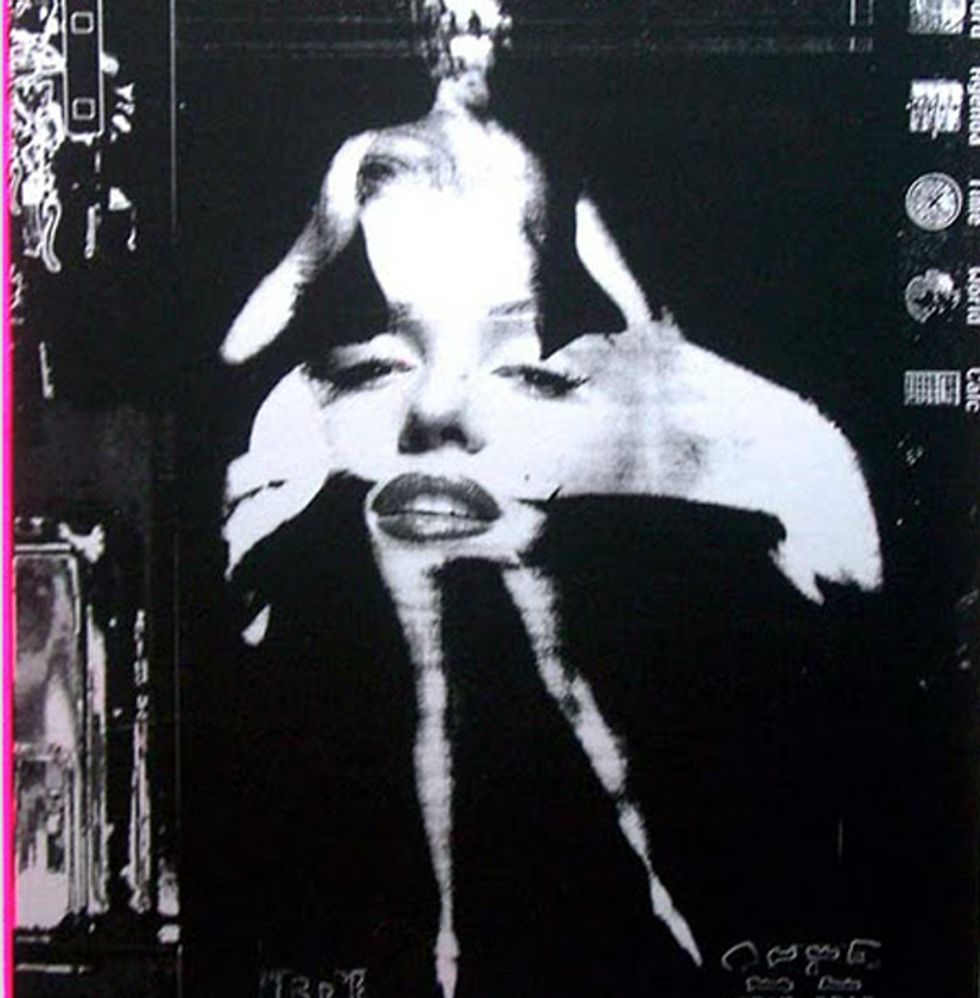 Andreas Reimann's "Marilyn Double Feature" at Ma(i)sonry.
It's Oakville and Yountville's turn from April 16-22, where there are art walks and galleries plus works by Francis Bacon at Robert Mondavi Winery, and a group show featuring bay area painters and sculptors at Ma(i)sonry. Watch live painting at Cornerstone Cellars with Janet Ekholm.
The month wraps up April 23-30 in Napa, Carneros and American Canyon, where you can see original Belle Epoche posters by Leonetto Cappiello at Silverado Vineyards. Hit the wrap party at The Hess Collection (a celebrated three-story, year-round, gallery and winery), which features a screening of Lynn Hershman Leeson's documentary !War, and a discussion with KQED Forum host, Michael Krasny. Tickets are $100.
A complete list of all the goings on and specials for Arts in April can be found here.