All the news that's fit to eat.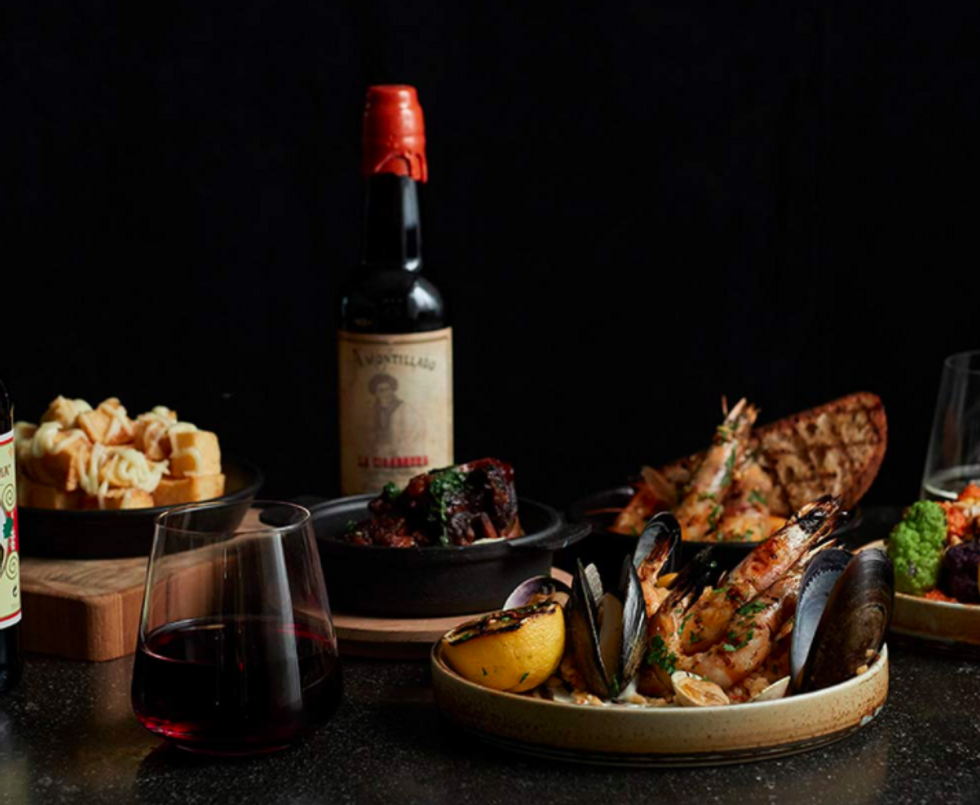 (Courtesy of Barvale)
---
Flavors of Spain
Restaurateur Adriano Paganini (Belga, A Mano) continues to expand his empire with the opening last week of Barvale, a Spanish-style tapas bar in the heart of NoPa. The menu includes cold and hot tapas—think boquerones with spicy Iberian sauce, tortilla de patata with pimento aioli and frisee, braised oxtail and paella. Pair your bites with the traditional sherry as well as wine and cocktails. Also look for daily pintxo specials. // 661 Divisadero (NoPa), barvalesf.com.
Freshly Baked
Renowned pastry chef Janina O'Leary (formerly of New York's Restaurant Daniel and Per Se) is now sweetening up the offering at Spruce and The Saratoga. Look for her playful yet sophisticated seasonal spins on classic desserts such as pumpkin spice cake with roasted sunchoke ice cream and a buttery-flaky apple hand-pie. // 11:30am-2:30 pm, 5-11pm Monday through Friday, 5-11pm Saturday, 10am to 2pm, 5-9pm Sunday, 3640 Sacramento St. (Presidio Heights), sprucesf.com; 5pm-12am Monday through Thursday, 5pm-1am Friday and Saturday, 11:30am-4pm Sunday, 1000 Larkin St. (TenderNob), thesaratogasf.com.
Duna Does Donuts
Cancel your plans and head to Duna on Saturday instead when James Beard Award–winning chef Michael Solomonov (of Philadelphia's Zahav and Federal Donuts) pops up at the Mission eatery with his tasty langos, a Hungarian take on donuts. Tickets ($27) include three langos, a cup of coffee and a copy of the Federal Donuts book. (Federal will also be doing a Hanukkah pop up with free donuts on Friday from 4pm-7pm Jewish Community Center of San Francisco). // Saturday, Dec 16th at Duna, 983 Valencia St. (Mission), duna.kitchen; tickets at jccsf.org.
Hawking Bird Opens on Telegraph in Oakland
Michelin-starred chef James Syhabout (Hawker Fare, Commis) soft-opened his new fast-casual chicken resto, Hawking Bird, on Oakland's Telegraph Avenue last week. In the wake of Hawker Fare's closure, the new spot offers some consolation in its khao mun gai (a comforting Thai chicken and rice dish) and a fried chicken sandwich. There are also tasty extras such as fried tater tots, garlic noodles and chicken fat rice. // Open for lunch Tuesdays through Saturdays, 4901 Telegraph Ave (Oakland), instagram.com/hawkingbirdoak.