(Above: Tis the season for picnics in the park. Take your al fresco game up a notch with Alite's waterproof blankets)

---
---
Picnic weather is upon us! If you're planning to spend a good chunk of a beautiful day eating and drinking outside with friends—and why wouldn't you?—do it right and in style with the best blankets, tote bags, coolers and more for pimping out your picnic.

EAT + DRINK
The most successful picnics mean simple food and cold drinks. Here's how to nail it.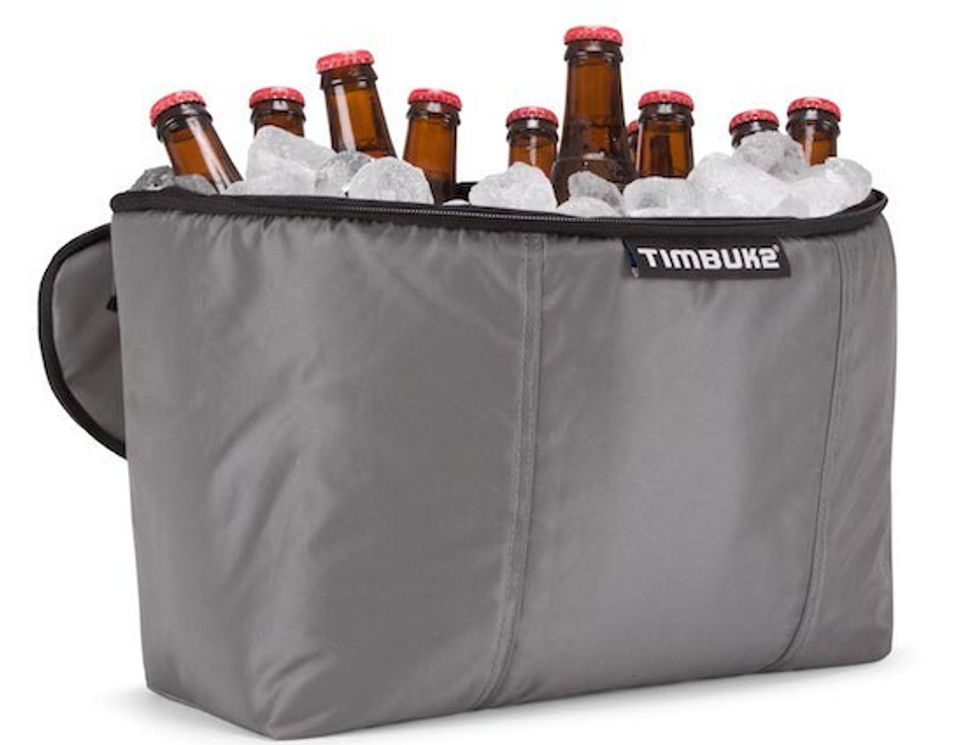 Timbuk2's Dolores Chiller Insert
This is pretty much the most brilliant thing you didn't know you needed yet. Made to fit Timbuk2's classic messenger bag (raise your hand if you already have one!), this waterproof insulated zip-in will keep your craft brews cold—or your cocoa or coffee hot, for those movie nights in the chiller's namesake park. // $50, timbuk2.com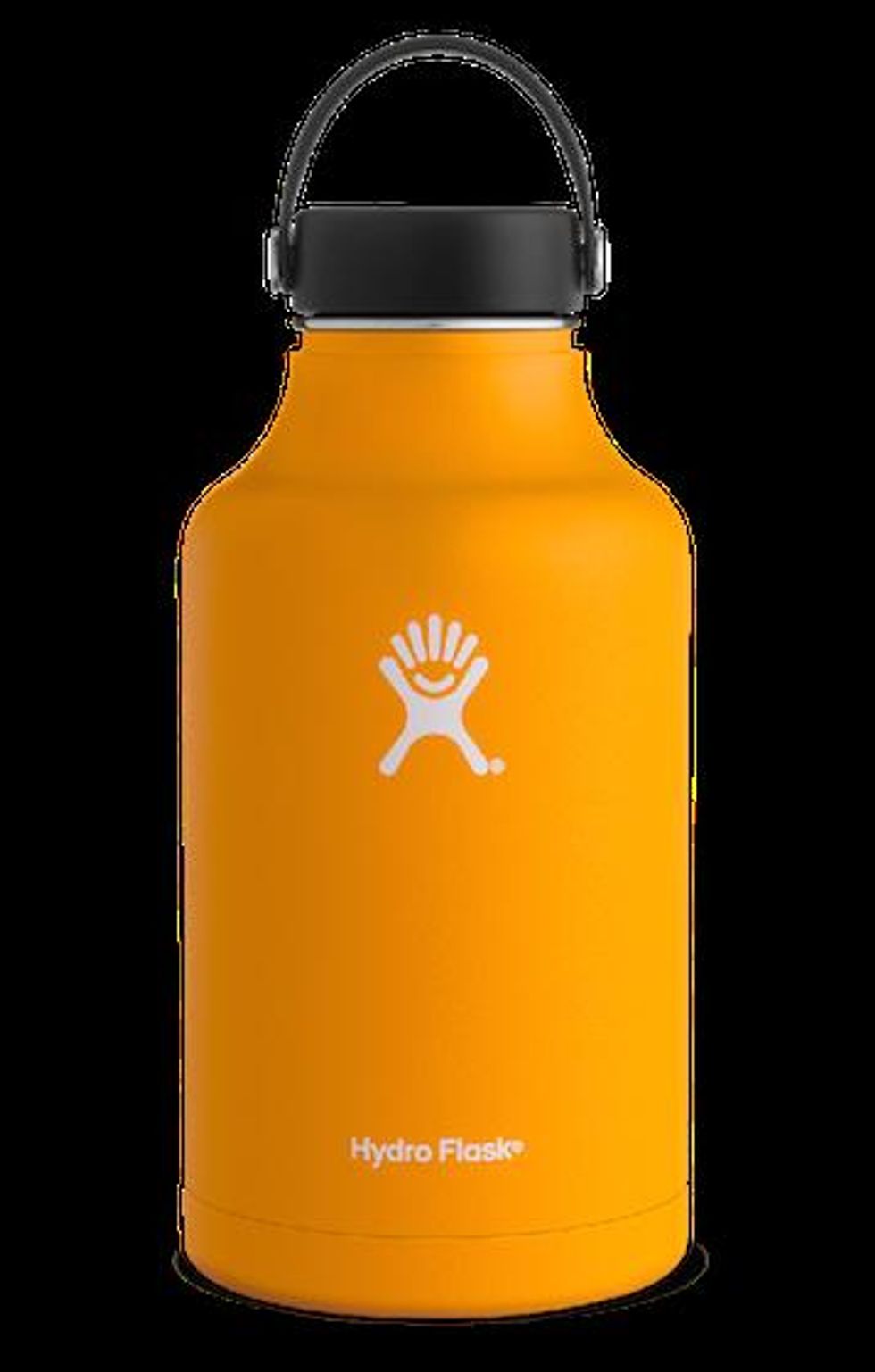 Mixed drinks always sound like a good idea...that is, until you have to pack a bunch of bottles and then try to expertly craft a cocktail while huddled around on lumpy ground. Do the mixing at home and cart your concoction in a single lightweight growler. Hydro Flask's 64-ounce version is unique with stainless steel insulation to keep your mimosas cold—and bubbly!—for up to 24 hours. // $60, hydroflask.com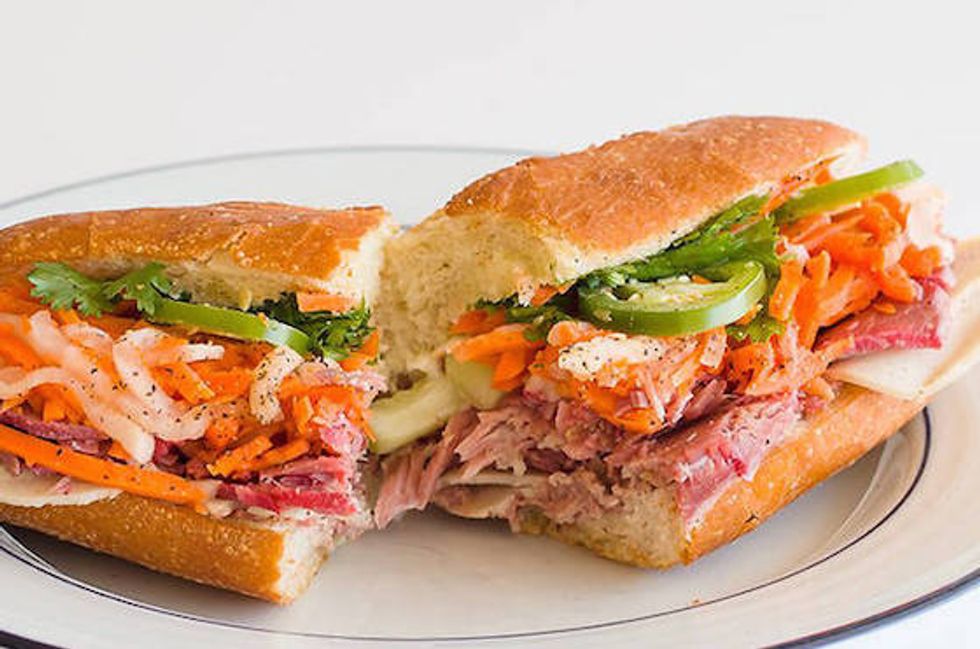 Bahn Mi, Dim Sum + More
What could be more boring than a plain old turkey sandwich—or more expensive than its fancy counterpart at Bi-Rite? Go for global on the cheap and pick up dim sum at Shanghai Dumpling King (Outer Richmond) if you're headed to Golden Gate Park or Ocean Beach; or grab Vietnamese banh mi sandwiches at Dinosaurs (Castro), just a quick walk from Dolores Park. We also love the Russian bites from Anda Piroshki (Bernal Heights), and the Indian samosas from Udupi Palace (Mission, Marina, Berkeley). If you want something more DIY, blend up a fresh gazpacho base, then bring small containers of chopped peppers, cucumbers, red onion, and boiled eggs. Your gang can assemble plastic pint glasses of their own soup—think of it as a Bloody Mary bar without the vodka.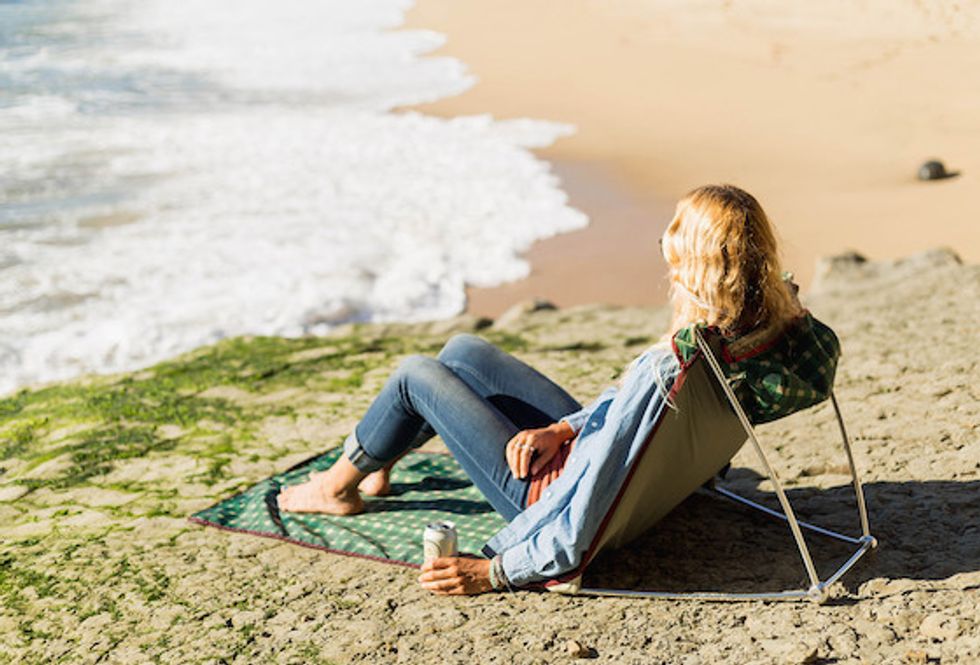 SIT + CHILL
There's some great daytime picnic gear out there, but when shopping, don't go hog wild. Remember these simple words: You gotta carry it. Pack only as much stuff as you can comfortably carry in one trip...while buzzed.
Ever looked around and, taking stock of the many sun shades and collapsible chairs, felt like an amateur picnicker? No more. Picnicking is a ground-level activity, so get yourself something comfier than just a blanket to sit on. Local company Alite has this handled in the form of roll-up waterproof loungers (pictured above) and low-slung chairs that weigh in under two pounds. We also love the brand's waterproof blankets(pictured at top) and bucket cooler. // $65-$120, alitedesigns.com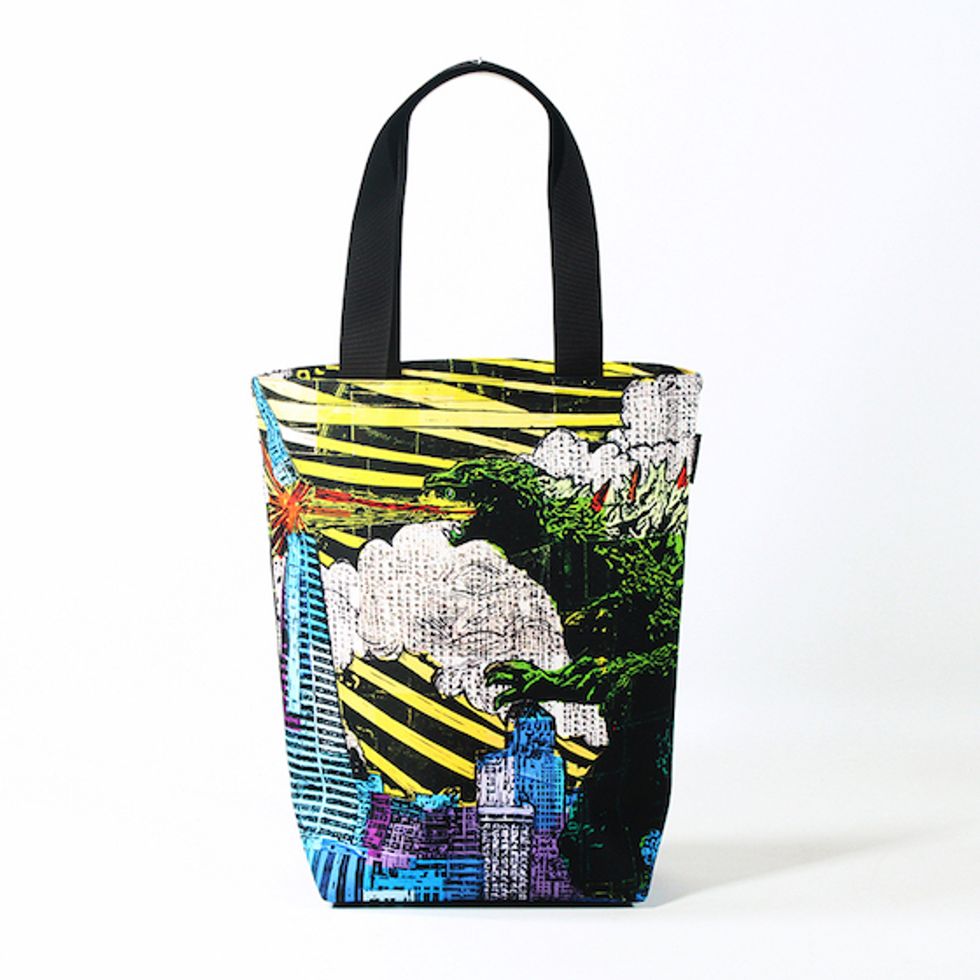 Rickshaw + 3 Fish Grocery Tote
Most picnic baskets sets include miniature versions of items you already own. And while cute, they can be awkward to carry and too small to tote all your stuff. If you prep your bites ahead of time and bring only finger food, you can skip the plates, cutting board and heavy cutlery and opt for an easier-to-carry grocery bag. We like Rickshaw's laminated polyester canvas sacks with digital prints by local art shop 3 Fish. They look cool—this Godzilla tote has original artwork by Eric Rewitzer—and, even better, they're machine washable. // $40, rickshawbags.com

The Must-Have Mobile App
If you have plans to meet friends in the park or at the beach this weekend, save yourself the trouble of explaining that you're seated somewhere between the dachshund flag and the bathrooms and next to the dude wearing angel wings, and download Glympse—the app enables you to share your real-time location via text message. // glympse.com