By
Calling all professional protesters and amateurs alike.
Bay Area progressives have dusted off their marching boots in renewed droves and headed bravely into the fray to stand up for love, equality, human decency, and justice in the aftermath of this year's presidential election. Many of you have asked us how you can stay in the know about the various rallies, peaceful demonstrations, candlelight vigils, and gatherings, so we've put together this calendar of ongoing Bay Area events around the causes we know you care about—equal rights, immigration, the environment and, you know, everything else that fits in the category of basic human decency.
Please consider this list only the start—we will update it as we learn of new happenings and let the old ones roll off. We also really hope you'll contribute your suggestions. If you have a hot tip, please email edit at 7x7 dot com with the subject line DEMOCRACY.
Earth Day Restoration & Cleanup, Statewide

Sat. April 22, 9am to 12:30pm
At various sites across California, thousands of volunteers will come together to assist with different park and nature restoration projects for the better of the community and the planet. Bay Area state park locations include: Candlestick State Park, China Camp State Park, Mount Diablo State Park, Angel Island State Park, Half Moon Bay State Park, Castle Rock State Park, Portola Redwoods State Park, and more. // calparks.org
March for Science, Nationwide
Sat. April 22
"It is time for scientists, science enthusiasts, and concerned citizens to come together to protest of the policies of the United States Congress and President Donald Trump. Recent policy changes have caused heightened worry among scientists, and this is a chance for people who support scientific research and evidence-based policies to take a public stand. The politicization of science, which has given policymakers permission to reject overwhelming evidence, is a critical and urgent matter."
In San Francisco: 11am gathering at Justin Herman Plaza, march to Civic Center Plaza; for more details and to register, go to marchforsciencesf.com.
In San Jose: 11am gathering at San Jose City Hall, noon to 3pm rally at Plaza de Cesar Chavez for more details and to sign up, go to marchforsciencesv.com.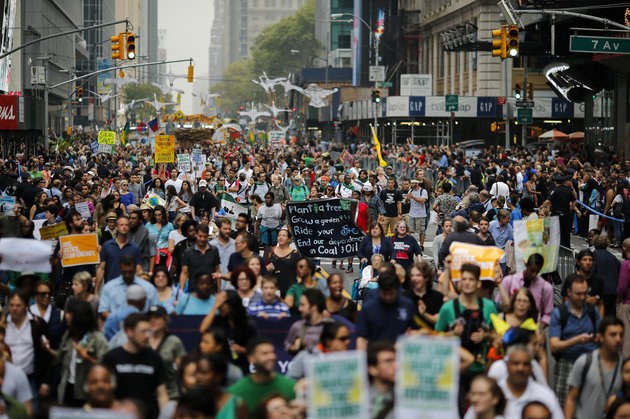 A snapshot of the People's Climate March in NYC in Sept. 2014.(EDUARDO MUNOZ/REUTERS)
People's Climate March, Nationwide

Sat. April 29
Sponsored in part by the Sierra Club, the People's Climate March in Washington, D.C. is a reboot of a 400,000-person rally that occurred in New York City on the eve of the UN Climate Summit in Sept. 2014. This march, to be held in the nation's capital, is an opportunity to speak out against the Trump administration's attack on "the hard-won protections of our climate, health, and communities, and the rights of people." Sister marches are planned throughout the Bay Area:
In Oakland: 11am to 5pm at Lake Merritt Amphitheater, Lake Merritt Blvd. (Oakland), peoplesclimatebayarea.org
In San Jose: 10am to 1pm atSan Jose City Hall, 200 E. Santa Clara St. (San Jose), actionnetwork.org
In Sonoma: 11am to noon at Sonoma Plaza (Sonoma), actionnetwork.org
In Marin:
11am to 2pm at College of Marin, 1001 Sir Francis Drake Blvd. (Kentfield), actionnetwork.org




For more Bay Area climate marches, go to peoplesclimate.org/sister-marches.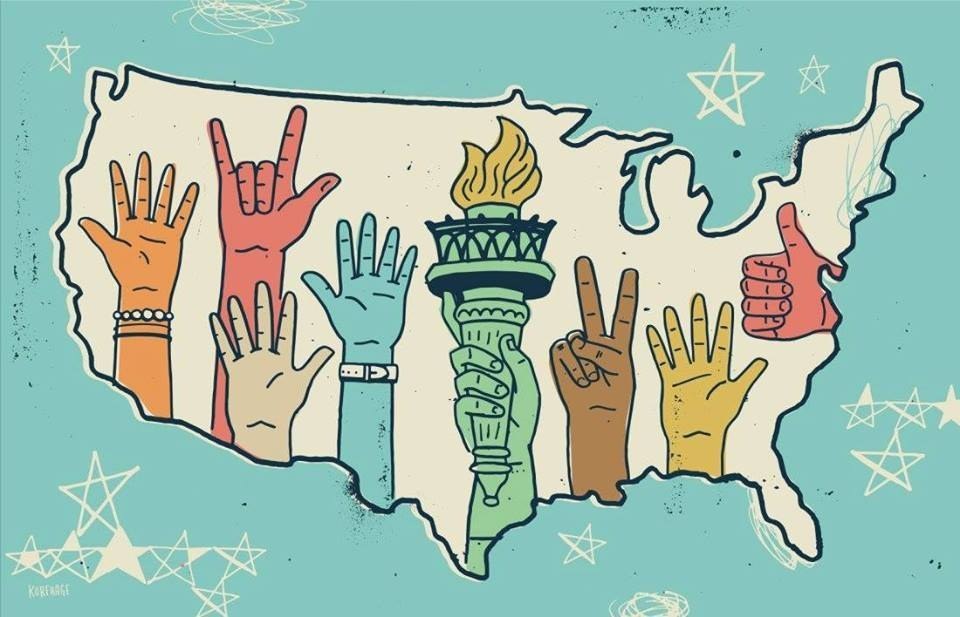 The Immigrants' March, Washington, D.C.
Sat. May 6, 10am to 5pm
We are a city, a state, a nation of immigrants. "As attacks on immigrants and refugees continue to come under the Trump administration, it's important that we unite together and show the President that we will not be intimidated and we demand respect and fairness. On May 6th, let's come together in Washington and show the world we will not be intimidated by the attacks on immigrants in our country and those seeking opportunity in the United States." // The National Mall (Washington D.C.), facebook.com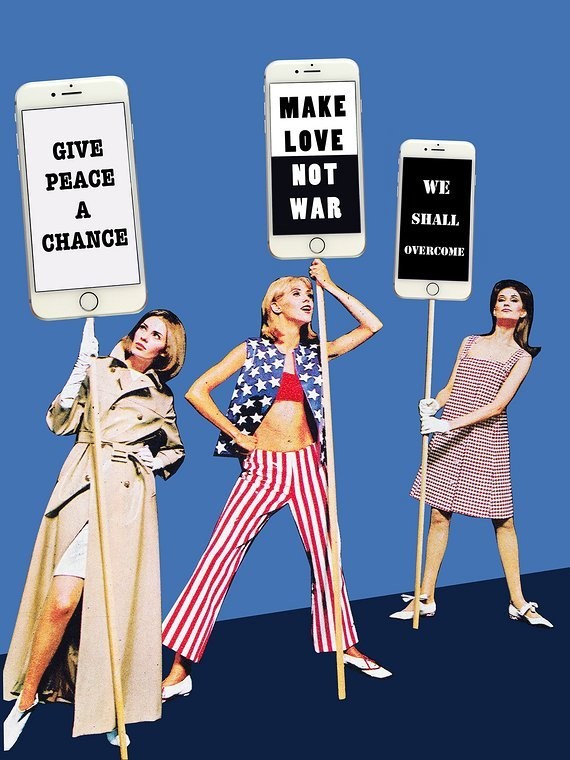 Daily Action Text Message, Everywhere
Following the November presidential election, Vogue lifestyle writer Laura Moser found herself compelled to jump into the political fray. So, along with her husband Arun, who worked on Barack Obama's 2008 campaign, Moser has launched Daily Action with the hope of getting decent American citizens engaged on the regular.
Moser writes for Vogue.com: "You text the word "DAILY" to the number 228466 (or "ACTION"). After entering your ZIP code, you will receive one text message every workday about an issue that we have determined to be urgent, based on where you live. You might be calling to implore your senator or member of Congress to reject an unsavory appointee; you might be contacting Paul Ryan about safeguarding Medicare. We hope that, in time, we will have enough subscribers to target more local actions—getting Texans to call in about the new fetal-burial law, say, or North Carolinians to protest HB2.

If you decide to take action, you'll listen to a short recorded explanation of the issue and from there, you'll be routed to your senator, member of Congress, or other relevant elected official, where you can weigh in on the issue at hand. You don't have to get bogged down in logistics to take a stand. You can make the phone calls when you're walking to the bus stop, or waiting in line for your morning latte. In 90 seconds door to door, you can conscientiously object and be done with it."
// To join the Daily Action group, text the word "DAILY" to the number 228466 (or "ACTION") today. You can also sign up at www.dailyaction.org.
DON'T MISS A BAY AREA BEAT! SUBSCRIBE TO OUR NEWSLETTER.