The extra-long cold and rainy season (and the stormy political climate) has us stressed out, dried out, and in need of a serious refresh. So, we've polished up our annual Guide to Bay Area Beauty with a bevy of new body treatments, facials, hair trends, mani/pedis, makeup, products, and more at the best spas, salons, and boutiques around. There's something for everyone—you too, guys. So, put your best spring foot forward.
---
SKIN DEEP: The Best Facials, Dermatologists, and Medspas in the Bay Area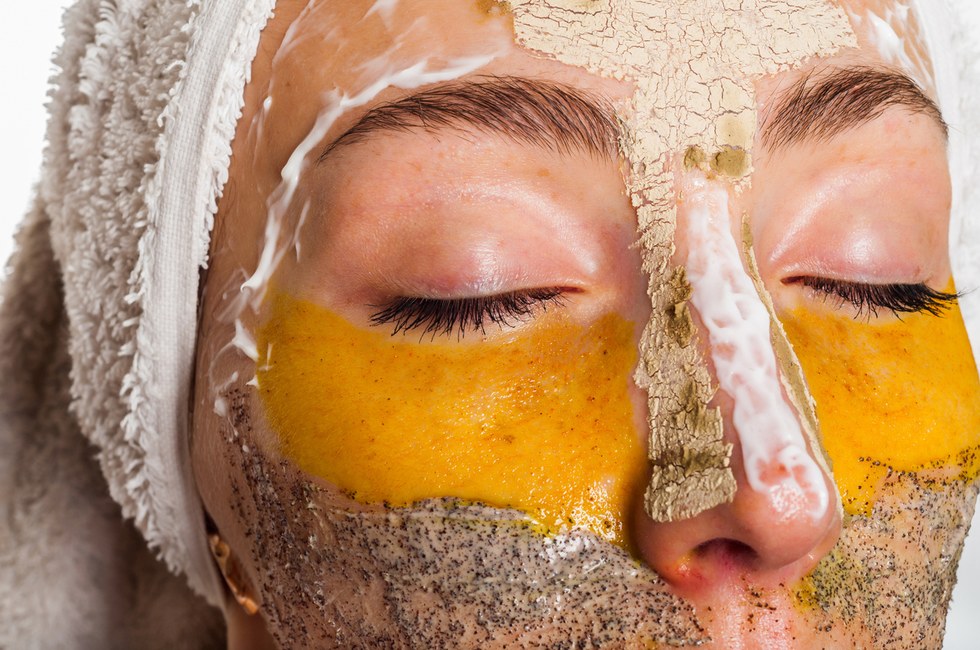 (artursfoto)
HYDRATING & ANTI-AGING TREATMENTS
In San Francisco: For medical-grade facials in a boutique spa setting, make an appointment at Skinworx (2102 Union St., Cow Hollow), where founder Cheryl Pierce combines her nursing background and passion for skincare in a scientific approach. Her signature service? The Hydrafacial ($199), wherein a gentle vacuuming of the skin removes impurities and a cocktail of potent serums leaves you plumped up and glowing. Take home a hyaluronic acid from the spa's eponymous collection of products. // The Complete Ultrasonic Facial ($160) at Gunilla Eisenberg's Gunilla Skin Alchemy (2165 Union St., Cow Hollow) utilizes ultrasound waves to help anti-aging and pigment-balancing products penetrate your skin. For an everyday fix, we swear by her custom-made Balance skin oil ($90/oz) and cleansers. // Ready to bring out the big guns? Book a Triple Potency Skin Rejuvenation Facial ($185 for 75 minutes)—which sloughs away rough, dry tissues through microdermabrasion, increases moisture with a peptide-rich mask, and improves circulation with LED light—at Beate Comment Retreat (450 Sutter St., Union Square). // If all-natural ingredients are a top priority, get thee to the Tata Harper Spa at Credo Beauty (2136 Fillmore St., Pac Heights) where green is glamorous. The 60-minute Hydration Therapy Facial ($95) combines avocado peptides, beetroot extract, and Biocompatible Hyaluronic Acid to quench skin's thirst. // Presidio retreat SenSpa (1161 Gorgas Ave., Presidio Heights) offers a steam room, sunlit loungers, and a fireplace to encourage deep relaxation. We're booking the SenZen Lifting Facial ($195), which employs gentle microcurrents and LED therapy for anti-aging results that leave us hydrated and energized. // Not your usual luminous self? After your next workout at Equinox Sports Club SF (747 Market St., SoMa), slip into the spa for a Caudaulie Vinoperfect Radiance Facial ($205 for 70 minutes). Skin will be cleansed and smoothed with essential oils and small hot and cold basalt stones before a deep-action peeling mask does the heavy lifting.
In the East Bay: The Ultimate Age Defying Facial ($250) at Simply Organic Skincare (2416 San Ramon Valley Road, Suite 200, San Ramon) includes the deep exfoliating benefits of wet microdermabrasion, muscle toning/firming and hydration with microcurrent, and wrinkle/acne reduction using LED light therapy for soft, clear, bright, firm, and radiant skin.
In the South Bay: All dried out from what seemed like an extra-long winter? The Organic Luxury Facial ($225) at The Spa at Four Seasons Silicon Valley (2050 University Ave., East Palo Alto) is perfect for your dehydrated dermis. Its ultra-oxygen infusion and collagen-boosting ingredients work to give you firmer, more youthful-looking skin. // Make up for the recent dry spell by treating your skin to Champagne and flowers at LaBelle Day Spa & Salons (36 Stanford Shopping Center and 95 Town & Country Village, both in Palo Alto; or 233 Grant Ave., Union Square, in SF). The Royal Rose Facial ($175) will charm your pants off with a deep cleanse, Vino Resveratrol and lactic acid exfoliation, and rose extract mist. For maximum glow, a Champagne-infused facial massage and signature Age Reverse lifting mask seals the deal.
CUSTOMIZED SKINCARE
In San Francisco: In the last couple years, Kristina Holey (864 Post St., Tendernob) has landed on the speed dials of SF style mavens who want truly Customized Facials (90-120 minutes, call for pricing) and lots of attention. The process begins with an in-depth discussion about your habits, diet, and lifestyle before moving on to deep cleansing, nourishment, facial massage, masks, and broths. When it's all said and done, Holey will work with you to craft a better beauty regimen. // Need to get your rosacea or fill-in-the-blank-issue under control? Make an appointment ($115-205 for 60-75 minutes) with Kayla Franzblau, owner of one-year-old Kayla Jeanne Aesthetics (1905 Union St., Cow Hollow) and just let her do her high-tech thing. Franzblau works with infrared LED light, microcurrent lifting, medical-grade oxygen, and diamond microdermabrasion. // Adult acne got you down? Send your skin to Acne Bootcamp ($260 initial consultation) at AES Acne Clinic (222 Columbus Ave. Suite 320, FiDi), where the fully customized program is lauded for producing real results through recommended dietary changes, a personalized regimen, and proprietary non-comedogenic products. Expect the compliments to start rolling in after just six treatments. // We like our aestheticians like we like our mates: intuitive, gentle, and in it for the long haul. For over a decade, Lori Anderson (1801 Bush St., Suite 113, Japantown), who specializes in problem skin, has seen us through better and worse. Order up the Ultrasonic Facial ($145)—follow-up quickies are on the house. // At Aesthetics by Veronica (3641 Sacramento St., Suite G, Inner Richmond), skincare expert Veronica O'Sullivan pampers clients with facials that combat a plethora of problems, from Proactiv-resistant acne to sudden-onset sun spots. The Custom Signature Facial ($115 for 90 minutes) incorporates luxury products by San Jose–based Jan Marini. // For a treatment that's anything but superficial, book a Personalized Clinical Facial ($135) with Thy Pham, founder of Aria Skin & Body Studio (310 Sutter St., 2nd floor, FiDi), whose super-intuitive energy work aims to align the body's chakras for an overall sense of wellbeing. // Since 1976, Spa Radiance (3011 Fillmore St.. Cow Hollow) has been one of the most booked destinations for A-listers seeking flawless skin. This spring, we're going all out with the Super Duper Facial Plus ($285 for 90 minutes), which includes the works: a custom peel; diamond dermabrasion; a personalized mask; medical-grade oxygen; and collagen-boosting LED light therapy.
In the East Bay: The Rejuvenating Facial ($85 for 60 minutes) at Slinsense (3800 Mt. Diablo Blvd., Suite 102, Lafayette) is customized to your specific skin conditions and includes deep pore cleansing, exfoliation, extractions, a facial massage with a nourishing serum, and a mask. Add a 94 percent pure oxygen serum to to deeply hydrate and help heal acne. // For those with limited time, The Express Facial ($75) at Simply Skin Esthetics (2363 Boulevard Circle, Suite 15, Walnut Creek) is the perfect solution to a busy schedule. The 45-minute service gives you a fruit enzyme exfoliation treatment, no extractions, and a custom mask.
In Marin: For a holistic approach to skincare, look no further than Melanie Traub, founder of Bellasante (89 Center Blvd., San Anselmo), who believes that good extractions and extra massage (for your neck, décolleté, hands, and feet) go a long way toward overall health. Book the Bellasante Facial ($120-$140 for 75 minutes); a teen version ($100) is also available.
In the South Bay: One-hundred percent natural ingredients, including essential oils harvested at an organic ranch, promise clean, clear results for your Customized Organic Facial ($175 for 60 minutes) at Rosewood Sand Hill Sense Spa (2825 Sand Hill Rd., Menlo Park).
DERMATOLOGY & MEDSPAS
In San Francisco: Whatever the problem—wrinkles, eczema, sun spots, a cyst from hell—we've long called Dr. Kathleen Welsh. Her team of fresh-faced nurses at Bay Area Cosmetic Dermatology (2299 Post St., Suite 312, Lower Pac Heights) knows all there is to know about getting gorgeous. Go for just about everything—basic peels, Botox, Fraxel, Ultherapy—or don't: The new eVisit online consult allows you to phone it in with a physician's assistant. // Now that Botox is de rigeur for everyone from style mavens to tech giants, the needle-wielding clinicians at Gentle Star Medspa (14 Mint Plaza, #110, SoMa) are honing new treatments that won't produce stone-face results. Dr. Thomas Ellis and Craig Shishido have created a unique formulation that improves the appearance of wrinkles for up to four months, leaving us with more youthful facades. // Union Street MedSpa (203 Willow St., Suite 503, Western Addition) offers FDA-approved services including microdermabrasion and photorejuvenation. For a quick, natural-looking lift, opt for Juvederm, the injectable dermal filler that restores contouring in the face. It's a subtle makeover that lasts six to eight months.
In Marin: Take a dose of dazzling design in the loft-like interior at Alchemy Marin (925B 4th St., San Rafael), a medspa with a holistic approach. Go for nutrition, B12 shots, and vitamin and IV therapies in addition to the usual suspects—there are plenty of laser skin treatments, photo facials, acne solutions, fillers, PRP injections, and hair removal on the menu.
Bay Area–wide: SkinSpirit's five luxurious Bay Area outposts—including a San Francisco address (3325 Sacramento St., Presidio Heights) opened just this year—have all the offerings you'd expect from a medspa. The Power Hour Facial ($235) is no laughing matter, combining exfoliating enzymes and a light surface chemical peel guaranteed to bring life back to your overworked facade.
NEXT: Our Favorite Mani/Pedis
Additional reporting by Emily Holt, Leilani Marie Labong, Anthony Rogers, Michaela D'Artois, and Sarah Lee.