By
January has gone and taken its diet resolutions with it. Let's eat!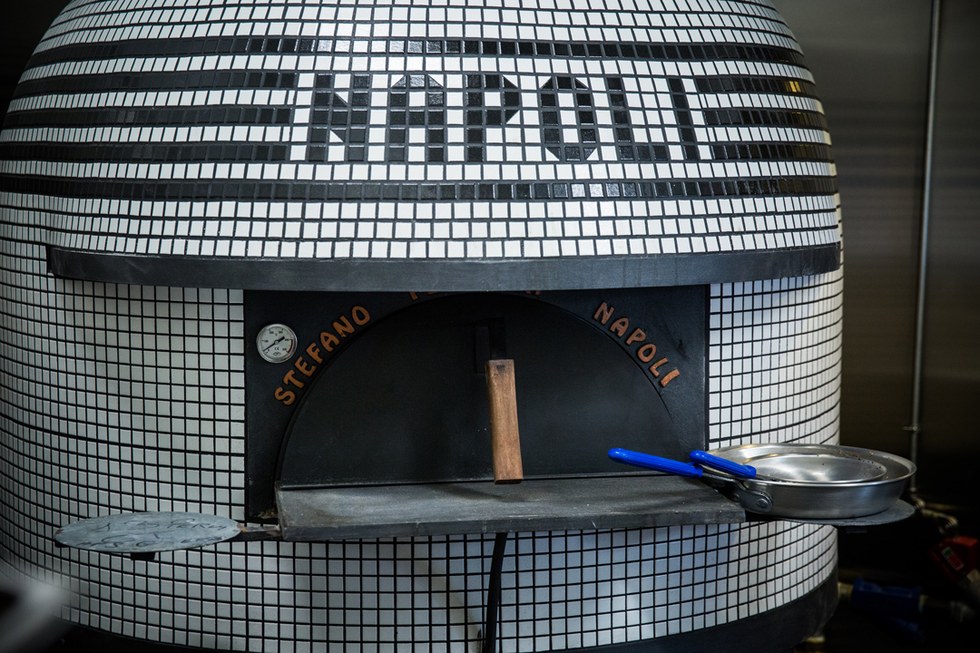 The wood-burning oven at Contrada.(Mike Norquist)
Contrada SF

The Stefano Ferrara wood-fire oven has pride of place at this stylish Italian restaurant and wine bar led by chef Jason Tuley (formerly of Restaurant Picco)—and it cooks pizzas in less than four minutes. Housemade pastas, local produce and meats round out the offering, all ready to be paired with small-production, sustainable Italian and Californian wines. The large, heated back patio will be the neighborhood's new favorite spot. // Closed Tuesdays; 2136 Union St. (Cow Hollow), contradaSF.com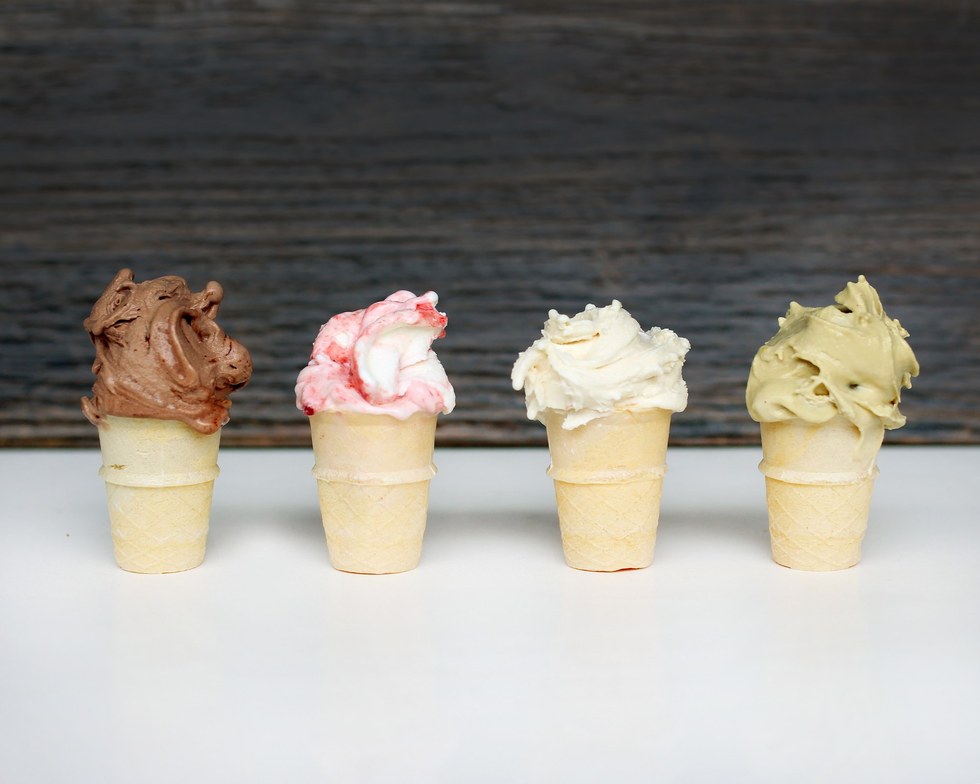 Assorted gelato.(Courtesy of Coletta Gelato)
Coletta Gelato
Italian tradition meets American whimsy in SoMa, where Coletta is scooping out fresh, ultra-smooth gelato in creative flavors—think Almost Chai and Coconut, Banana, Rum—as well as the Roman classic stracciatella (mint chocolate chip), seasonal fruit sorbets. // Closed Sundays; 685 Harrison St. (Soma), colettagelato.com
Fueling Station
Polk Street is now getting its fill of baked goods at Fueling Station, where sweet and savory waffles, avocado toast, croissants, bagels, muffins, tarts, cookies, granola and more are drawing the breakfast crowd. Vietnamese bahn mi sandwiches are on order at lunch. Try the Omish Palmer, made with lemonade, fresh lemon zest, and pulp shaken with iced tea. // Open daily; 2436 Polk St. (Russian Hill), facebook.com/fuelingstationsf
Hazel Southern Bar & Kitchen
Opening in late Februrary, Hazel (named for owner Jamie Boatner's mom) is cooing to us with sweet Southern comfort food such as mac and cheese, collard greens, jambalaya, po'boys and, of course, fried chicken. Look for wine, beer, and specialty punches to be served in a casual, family-style space. // 1446 Market St. (Mid Market), instagram.com/hazelbarsf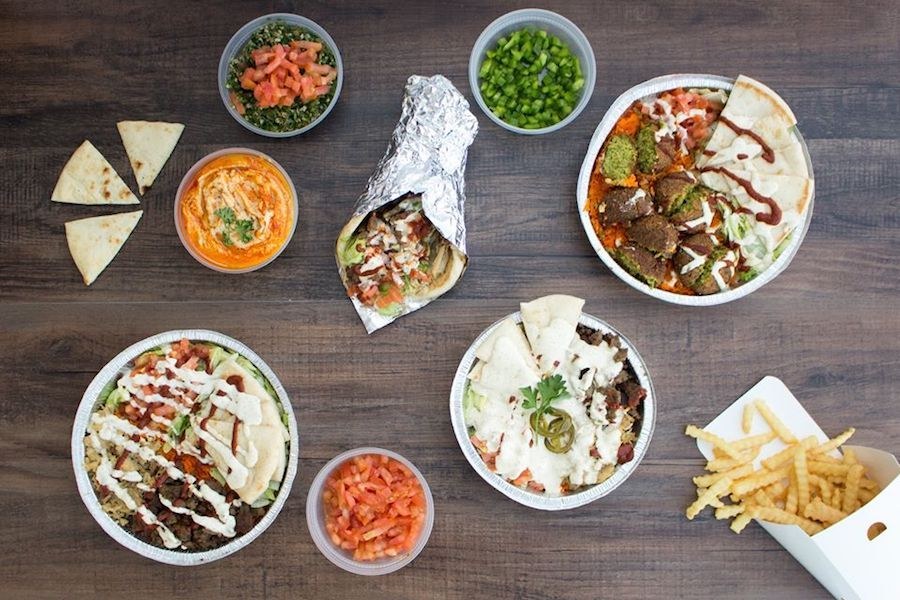 Platters, sandwiches, and sides at the Halal Guys.(via Flipboard)
Halal Guys
The NYC street cart turned cultural phenomenon has opened its first San Francisco brick-and-mortar location. For those not already inducted, The Halal Guys got their start with a hot dog cart in Manhattan; after hearing the demand from Muslim cab drivers who craved tasty halal meals on the go, they have emerged as a cultish fast-casual brand serving Middle Eastern–inspired sandwiches and platters made with halal-certified chicken, gyro, and falafel. Don't miss the menu's newest addition: fries, hummus and tahini, and a traditional baklava for dessert. // Open daily; 340 O'Farrell St. (Tendernob), thehalalguys.com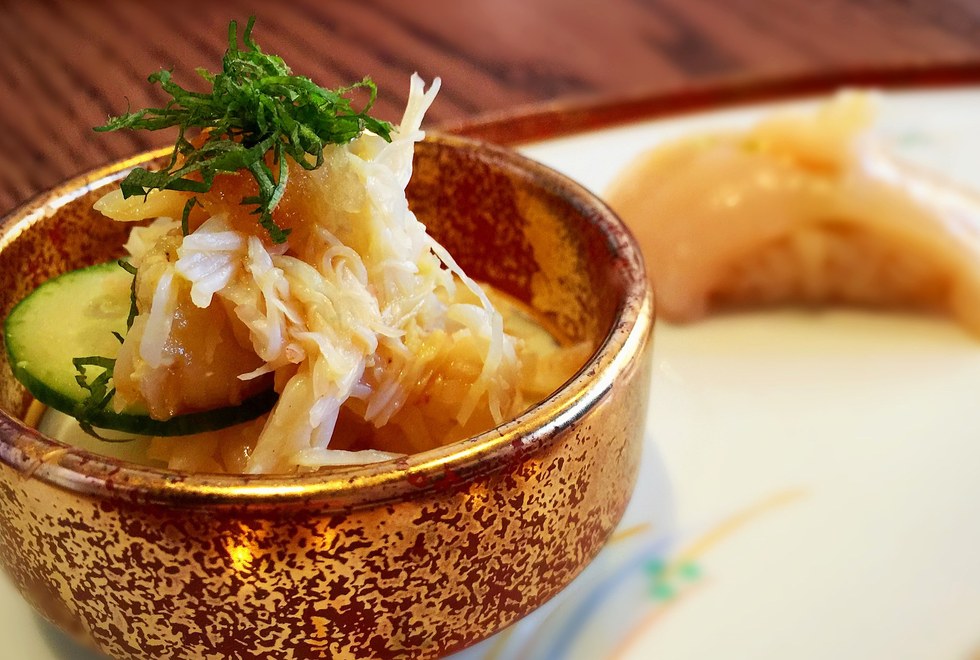 A local Dungenesse crab dish at Kinjo.(Courtesy of Kinjo)
Kinjo

From the team behind Saison, Kinjo is the latest addition to our city's growing bevvy of fancy sushi restaurants, serving a Japanese prix fixe omakase ($120/person) prepared by Michelin-starred chef Takatoshi Toshi (formely of Sushi Ran) in collaboration with Bill Kong (of Ijji Sushi). Reserve a seat in the minimalist dining room, styled by well-known restaurant designer Michael Brennan (Jardinière, Fleur de Lys, Zero Zero), and dive into fish sourced from one of Tokyo's oldest fish companies. // Open for dinner Tuesday through Sunday; 2206 Polk St. (Russian Hill), kinjosf.com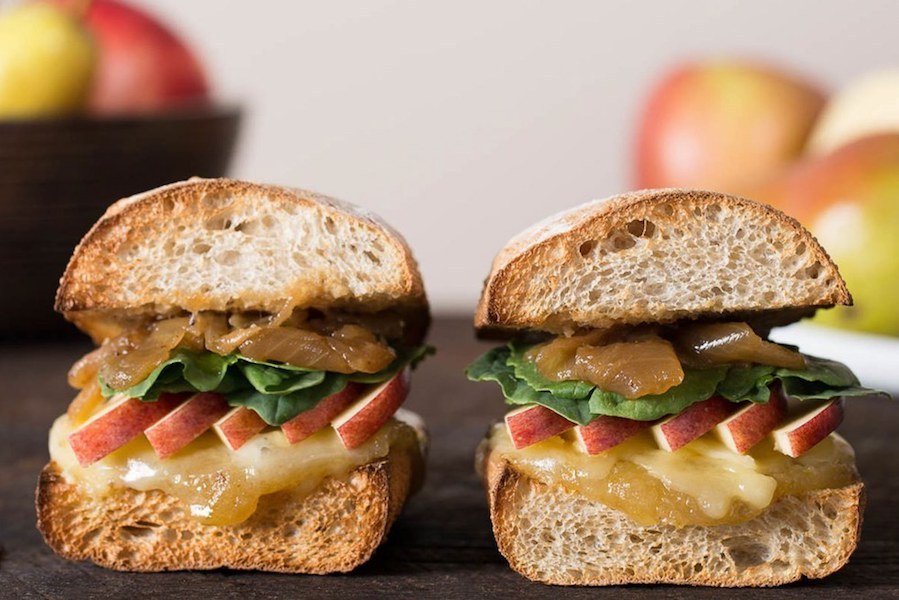 Homegrown's winter season sandwich.(Courtesy of Homegrown)
Homegrown
Sandwich fanatics have new bounty to hunt at Seattle's Homegrown, which recently opened downtown. Recipes are based on local, seasonal produce and might include a classic grilled cheese with a twist; grass-fed steak with blue cheese; and Point Reyes Cobb salad. // Open weekdays; 222 Battery St. (Downtown), eathomegrown.com

Blue Barn Gourmet
The popular Blue Barn Gourmet (multiple Bay Area locations) has opened its newest outpost on Steiner Street. The menu remains consistent: fresh salads, the Barn BLT, grilled cheeses, soups, and more. What has changed? There's plenty of seating! // 3344 Steiner St. (Marina), bluebarngourmet.com
DON'T MISS A BAY AREA BEAT! SUBSCRIBE TO OUR NEWSLETTER.