By
Can you believe it's August already? Here's how to make the most of this foggy summer.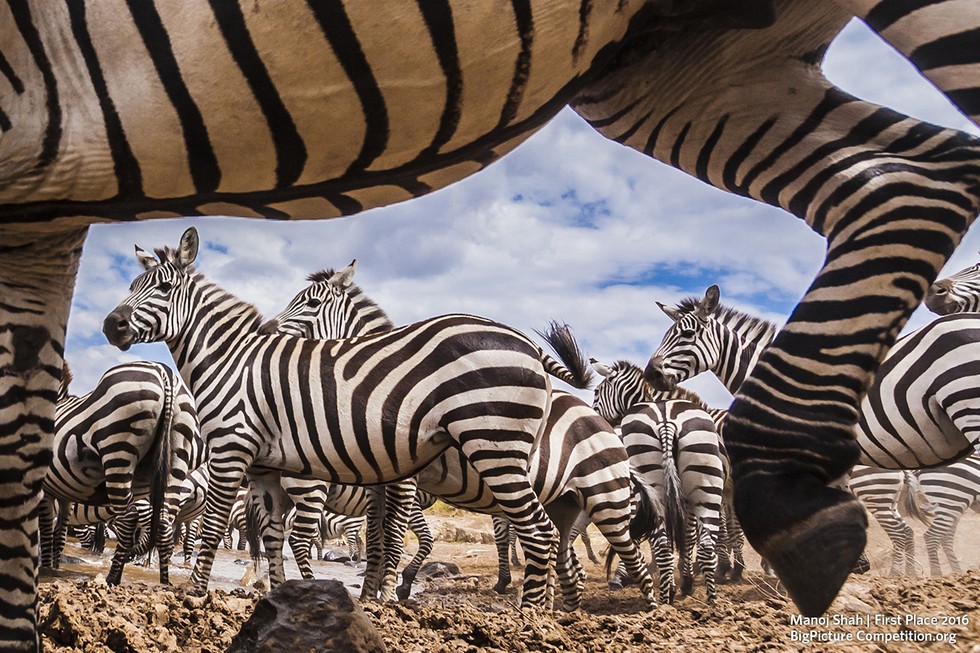 "The Courageous Crossing"(Manoj Shah of Nariobi, Kenya)
ART + EXHIBITS + PARTIES
August 1st: BigPicture Nature Photography Exhibit, California Academy of Sciences

Art and nature merge together at the Academy's third annual natural world photography exhibit, featuring the stunning work of award-winning nature, wildlife, and conservation photographers from around the world. The exhibit is comprised of 48 inspiring images taken by photographers from 27 countries, all carefully selected by an esteemed judging panel for theAcademy's BigPicture Natural World Photography Competition. // Runs through Oct. 30, California Academy of Sciences, 55 Music Concourse Dr. (Golden Gate Park), calacademy.org
August 5th: Chroma Featuring Lisa Solomon and Christine Buckton Tillman, Rare Device
This crowd-sourced art exhibition is seriously cool. The artist invited the public to mail in random, colored materials, no larger than a playing card. Submissions came from all over the U.S. and as far as Belgium and the U.K. From this vast collection of items, the artists sorted the "junk," creating a colorful new installation. // August 5th, 6-9pm, Rare Device: 600 Divisadero (NoPa), raredevice.net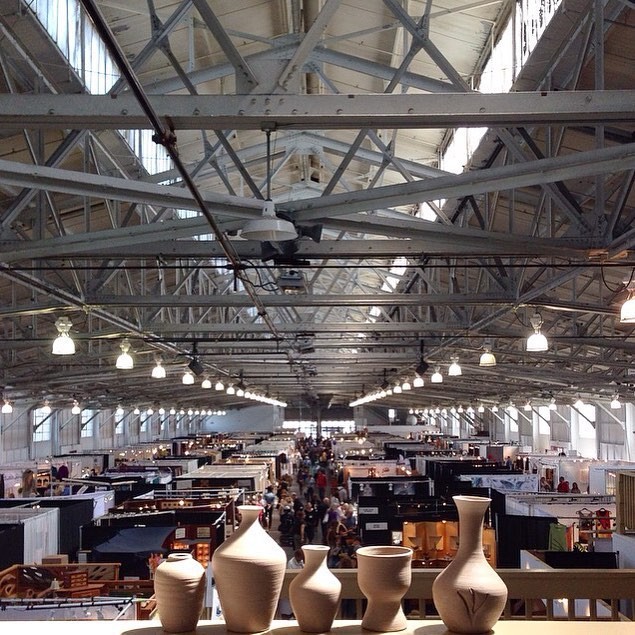 2015 American Craft San Francisco Show(Courtesy of American Craft Council)
August 5th-7th: American Craft San Francisco Show, Fort Mason Center
For three days, Fort Mason Center will be filled with all things handmade including jewelry, clothing, furniture, and home décor from artists all over the U.S. The Hip Pop showcase will highlight the creative works of the best and brightest emerging craft artists, while the Let's Make showcase will reveal the elaborative process behind the creation of artistic crafts. Tickets are $14 unless you buy in advance ($12) per day. // August 5th-7th, Fort Mason Center: 2 Marina Blvd (Marina), fortmason.org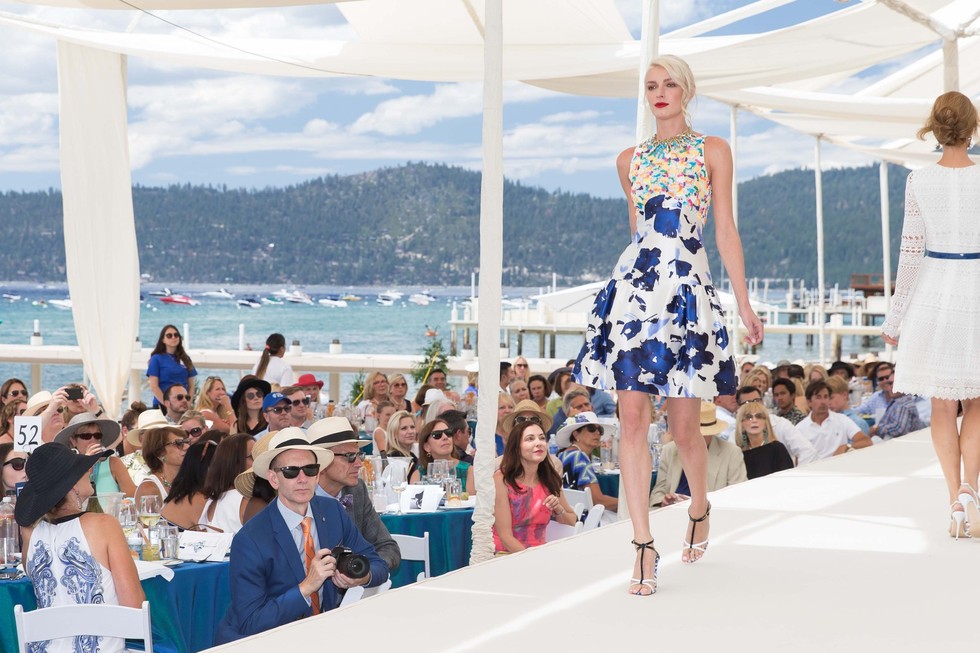 (Megan Connelly)
August 6th: Saks Fifth Avenue Annual Oscar de la Renta Fashion Show Oscar de la Renta Fashion Show, Lake Tahoe
The League to Save Lake Tahoe and Saks Firth Avenue will be hosting their annual luncheon and fashion show this month, featuring Peter Copping's Oscar de la Renta Resort 2017 collection as well as a live auction and backstage shopping opportunity after the show. General tickets are $450 and almost all sold out. Contact Megan Connelly 415.438.5323, Megan_Connelly@s5a.com to purchase tickets. // August 6th, 11am -2pm, The Schumacher Family Home (Lake Tahoe), sakspov.saksfifthavenue.com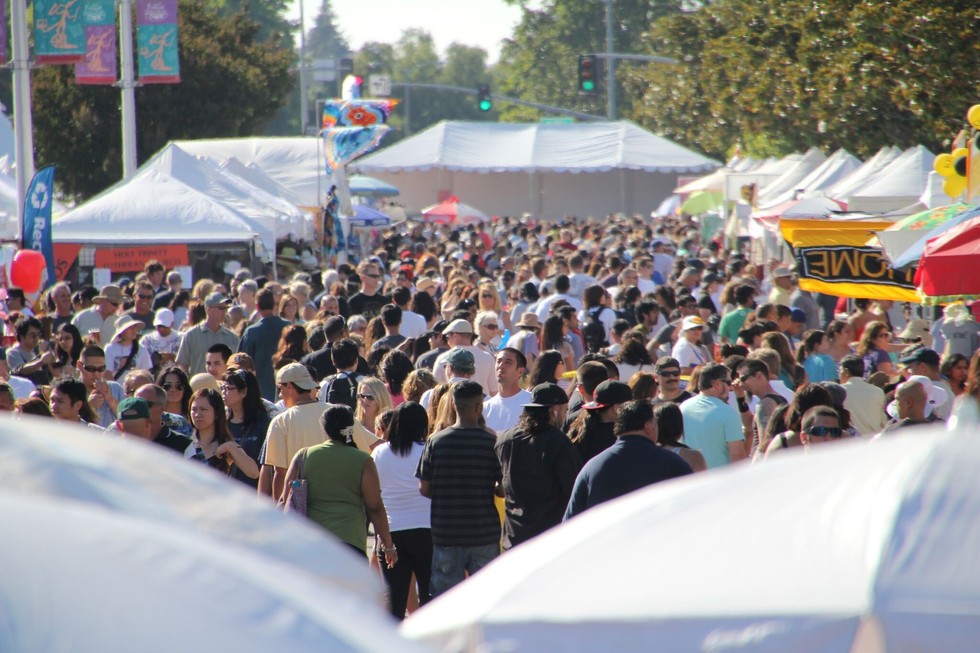 2015 Fremont Festival of the Arts(Photo Courtesy of Marly Goldblatt)
August 6th & 7th: Fremont Festival of the Arts, Fremont

Fremont Festival of the Arts is the largest free street festival on the West Coast, offering artisan booths, live music on two stages, street performers, an international array of gourmet cuisine, food trucks and tasty beverages, and a special kids area with rides and shows. // August 6-7th, 10am- 6pm, Downtown Fremont on Paseo Padre Parkway and Walnut Avenues, (Fremont), fremontfestival.net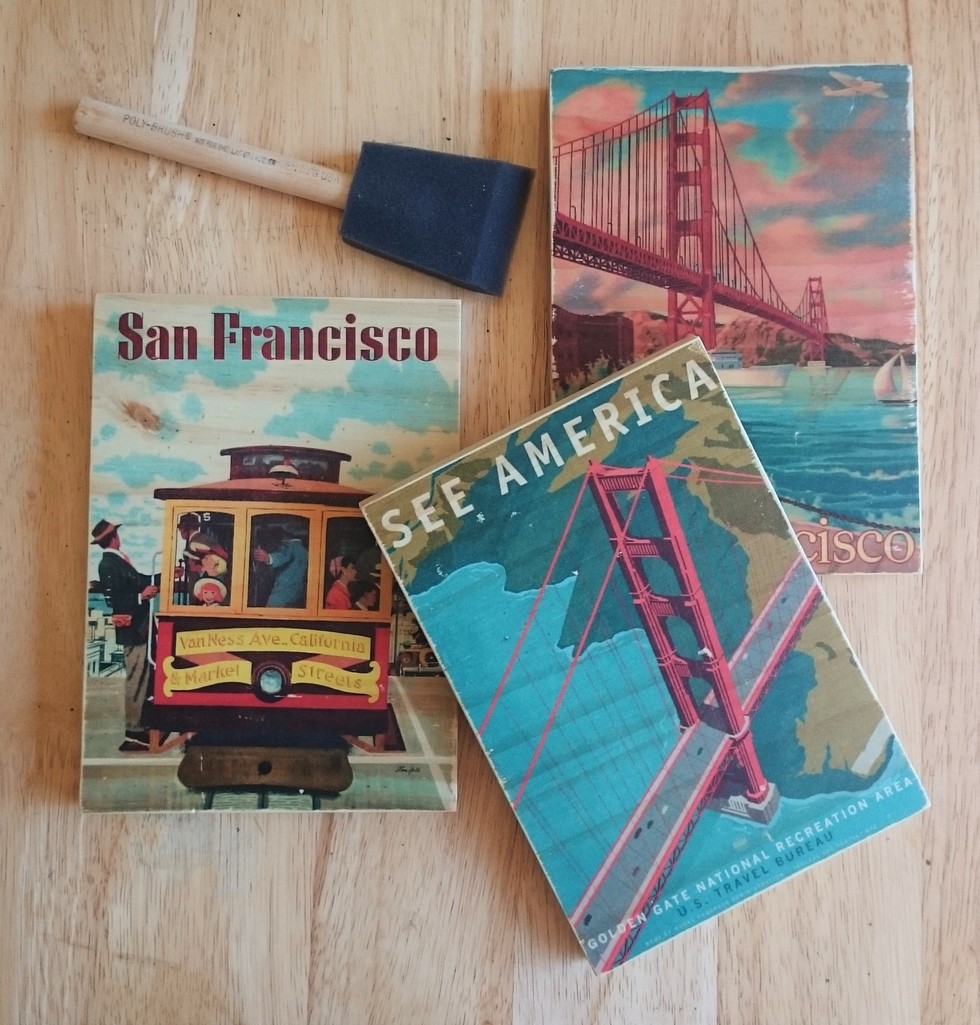 Image Transfer to Wood (Courtesy of gather)
August 11th: Image Transfer to Wood Workshop, Gather
This workshop led by Chelsea Farley, owner of Cuppa Fog, will teach you how to transfer an image onto a wooden canvas. During this two hour workshop, participants will learn wood preparation, image transfer application, removal of paper, distressed-finish techniques, sealant method, and how to apply hardware on the back of your new art. Complimentary wine, snacks and a discount on merchandise in the store will be available that night. Tickets start at $35. // August 11th, 7-9pm, Gather: 541 Octavia St. (Hayes Valley), gathersf.com
August 12th: We Players Presents Romeo & Juliet, Petaluma Adobe State Historic Park
We all know the tale of these star-crossed lovers, and We Players allows full audience immersion in the action, blurring the boundary between audience and actors. Hear the clash of steel as sword fights fly, join the Capulets in their spicy family circle dance, participate in the rituals of marriage and death, and let Romeo & Juliet break your heart and fill you with joy all at once. // Runs August 12th–September 25th, Petaluma Adobe State Historic Park, 3325 Adobe Rd. (Sonoma), weplayers.org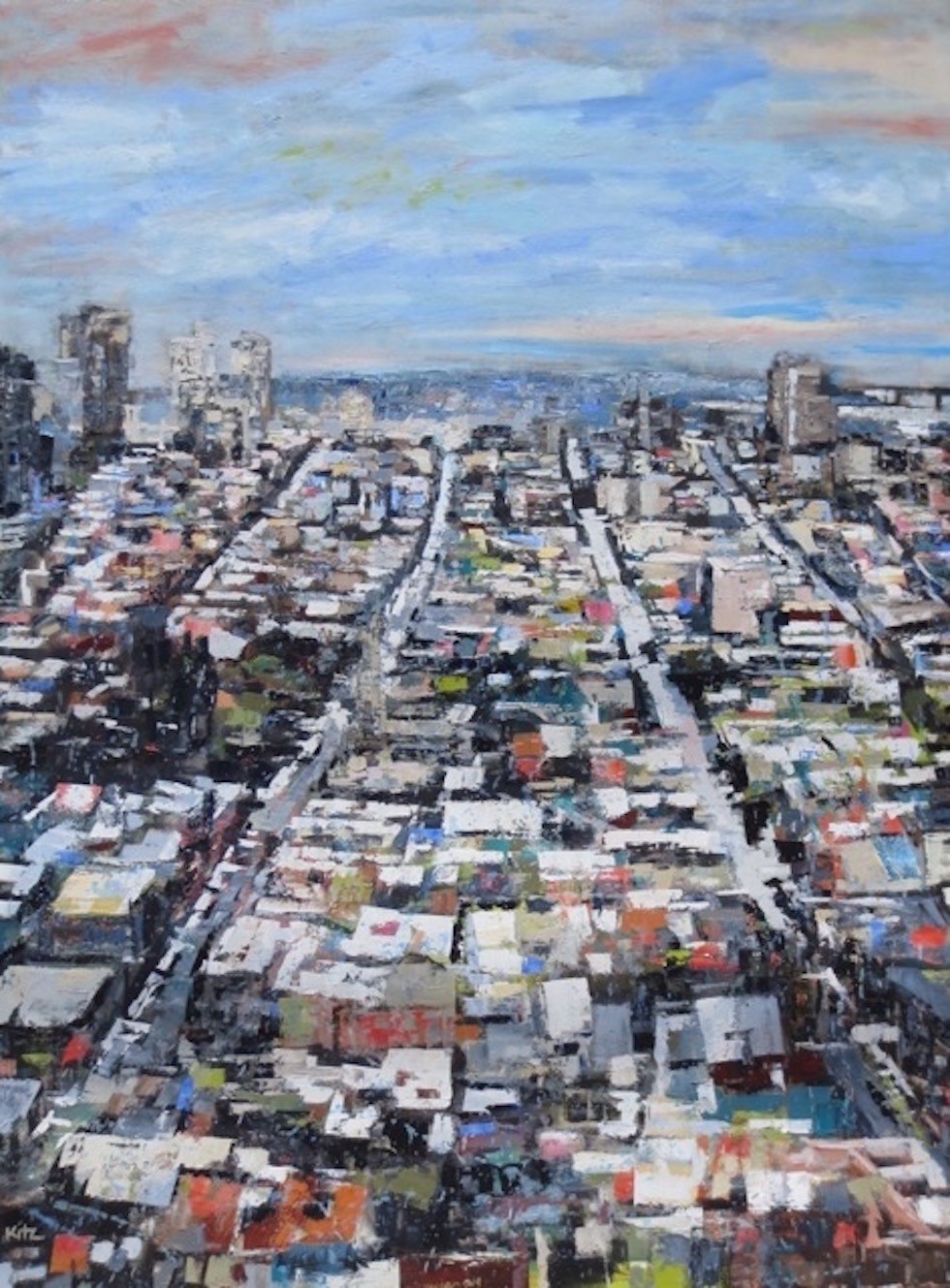 (Courtesy of Kim Ford Kitz)
August 16th: California by Kim Ford Kitz, Seager Gray Gallery

Drawing from abstract expressionism and elements of the Bay Area, Kim Ford Fitz's work is reimagined for the rock 'n' roll generation. The California-native introduces a new way of seeing the Golden State, taking the viewer on a journey from the beaches of SoCal to the streets of San Francisco. // Runs August 16th—September 15th, Seager Gray Gallery, 108 Throckmorton Ave. (Mill Valley), seagergray.com
August 18th: Shopping and Speed Negotiating, Shinola

On Thursday night, Detriot-based brand Shinola will be hosting an evening of drinks, shopping and speed negotiating at its San Francisco location. Contact party@argentwork.com to RSVP. // August 18th, 7-9pm, Shinola, 722 Montgomery St. (FiDi), shinola.com
August 18th-22nd: Out of this World Circus Show, Oakland

Brought to you by Ringling Bros. and Barnum & Bailey, Out of This World is a story about an outer space journey that battles forces of evil before returning back to Earth. The circus performance will highlight tigers and lions presenters, motorcycle daredevils, trapeze artists, courtside unicycles, comedy routines and more! Tickets start at $20 and can be purchased by calling 800-745-3000. // August 18th-22nd, Oracle Arena, 7000 Coliseum Way (Oakland), oraclearena.com
August 22nd: Ottessa Moshfegh Book Reading, Oakland
Ottessa Moshfegh, whose debut novel, Eileen, was just long-listed for the Man Booker Award, will be giving a public reading at A Great Good Place for Books in Oakland this month. Her novel, which tells the story of a lonely young woman working in a boys' prison outside Boston in the early 60s, received the PEN/Hemingway Prize for debut fiction and was nominated for last year's National Book Critics Circle award. // August 22nd, 7-8:30pm, A Great Good Place for Books, 6120 La Salle Ave. (Oakland), ggpbooks.com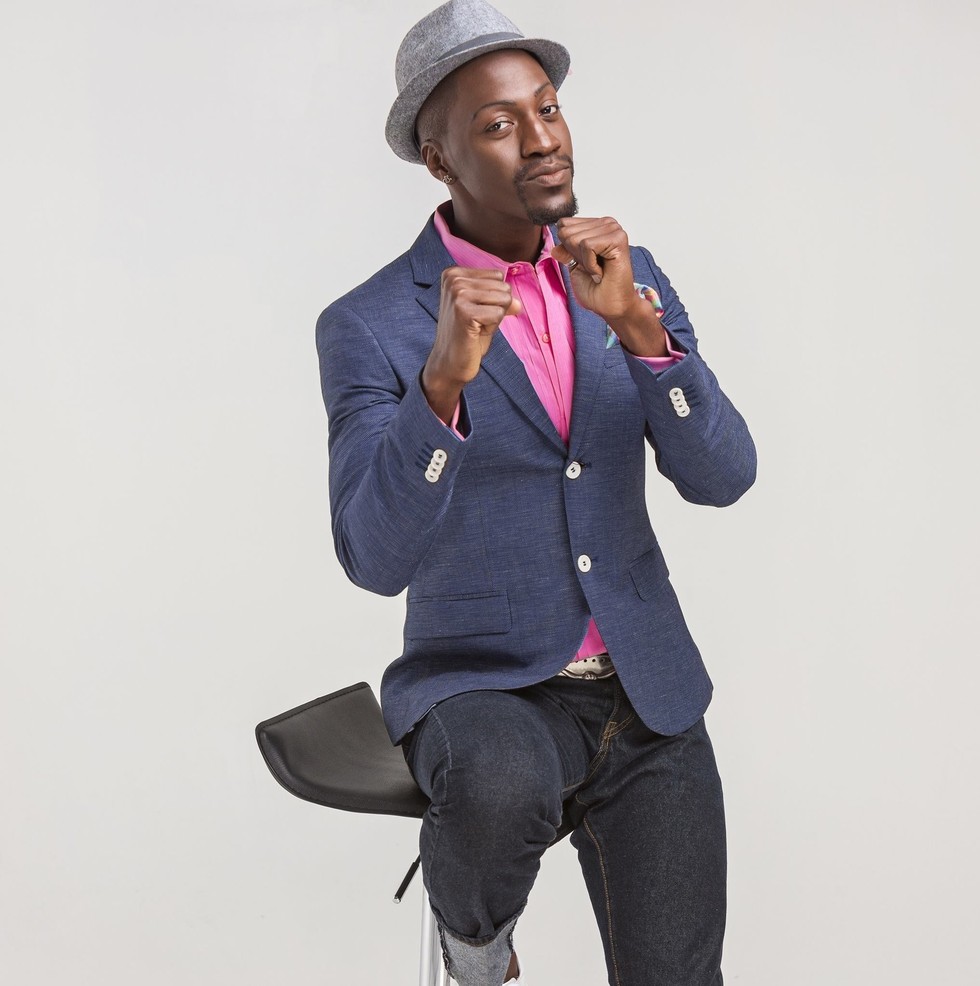 Sampson McCormick(Courtesy of Sampson McCormick)
August 23rd: Shea Butter & Jesus: A Stand Up Comedy Show Featuring Sampson, Punchline Comedy Club
Sampson McCormick, a.k.a Sampson, is a black, LGBT comedian and activist. His upcoming show at Punchine Comedy Club will promote visibility and diversity on the stand-up stage, and touch upon everything from the current political climate to social and recent news events. Tickets are $15. // August 23rd, 7:30pm, Punch Line Comedy Club, 444 Battery St. (FiDi), punchlinecomedyclub.com.
August 26th: Space Dogs: Adventure to the Moon, A Movie Theater Near You
The new film Space Dogs: Adventure to the Moon is inspired by the first dogs in space, Belka and Strelka. Featuring two female leads – Alicia Silverstone as Belka and Ashlee Simpson as Strelka—this film is sure to please the whole family. Plus, it comes out on National Dog Day (which is the cutest thing ever). Watch the trailer here! // August 26th, spacedogsmovie.com

August 27th: The East Bay Pet Adopt-a-Thon, Jack London Square

Hosted by the SPCA, this annual pet adopt-a-thon will have over 350 adoptable animals including cats, dogs, rabbits, birds, genuine pigs and reptiles. // August 27th, 10am- 2pm, Jack London Square, 2 Broadway (Oakland), jacklondonsquare.com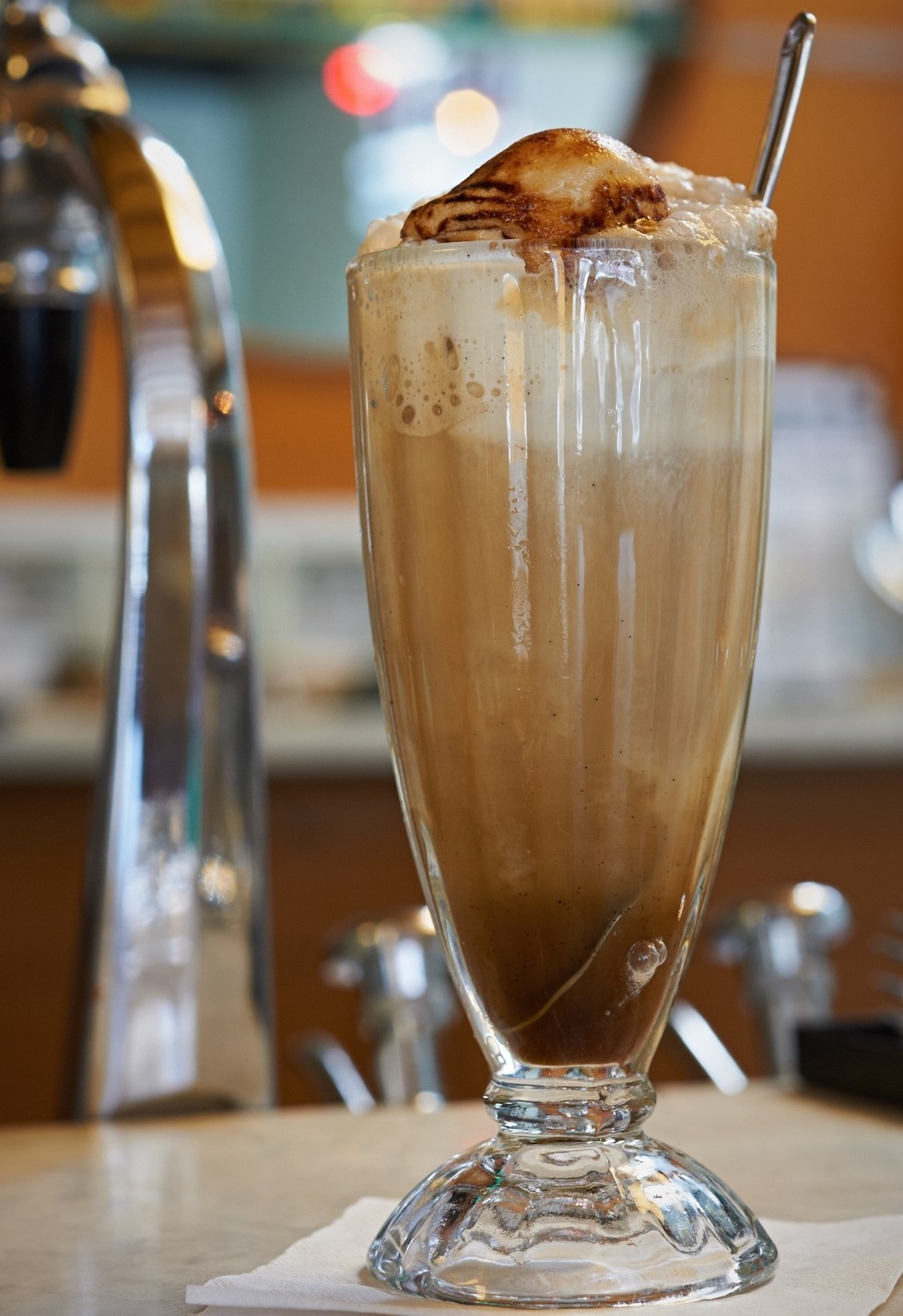 Russell's Root Beer Float(Courtesy of The Ice Cream Bar)
EAT + DRINK
August 6th: National Root Beer Float Day, Ice Cream Bar
On National Root Beer Float Day, San Francisco's The Ice Cream Bar will offer their classic Russell's Root Beer Float at half-price all day. Which mean, for only $4 you get to enjoy a root beer float, crafted with housemade rootbeer and sassafras as well as eleven herbs and spices and topped with sweet cream ice cream. Yum! // August 6th, 12-11pm, The Ice Cream Bar, 815 Cole St. (Cole Valley), theicecreambarsf.com
August 7th: Calavera vs. Drake's Dealership 1 Year Anniversary & Knife Fight Cook-Off, Oakland
Drake's Dealership, known for their brewery and wood-fired pizza, and Calavera, a delicious Mexican restaurant in Oakland's The Hive, will each put forth a team of chefs to compete in a cook-off this month in honor of their 1-year anniversaries. Guests will sample five dishes from each team then vote for Course Winner and Best Overall Dish. A portion of the proceeds will go to Serenity House, a nonprofit organization which helps women overcome sexual, physical, mental and emotional abuse. Tickets can be purchased here. // August 7th, 1-6pm, The Hive, 2335 Broadway (Oakland), hiveoakland.com

August 10th: El Destilado Dinner with Chef Julio Aguilera, Oakland

Calavera is hosting a six-course dinner with Julio Aguilera of El Destilado restaurant in Oaxaca. Before opening his restaurant in Mexico, Aguilera cooked at Leopold's, Saison, and La Urbana, so this dinner is a homecoming of sorts for the Mexican chef. In addition to a tasty menu of traditional Oaxacan fare, El Destilado co-creator Jason Cox will also on hand for a pre-dinner tasting of four rare mezcals ($20/person). The dinner is $55, with special cocktail pairings for an additional $20. There are only 35 settings available, so reserve today by calling the restaurant at 510-338-3273 . // $55, August 10th, 7pm, Calavera, 2337 Broadway (Oakland), calaveraoakland.com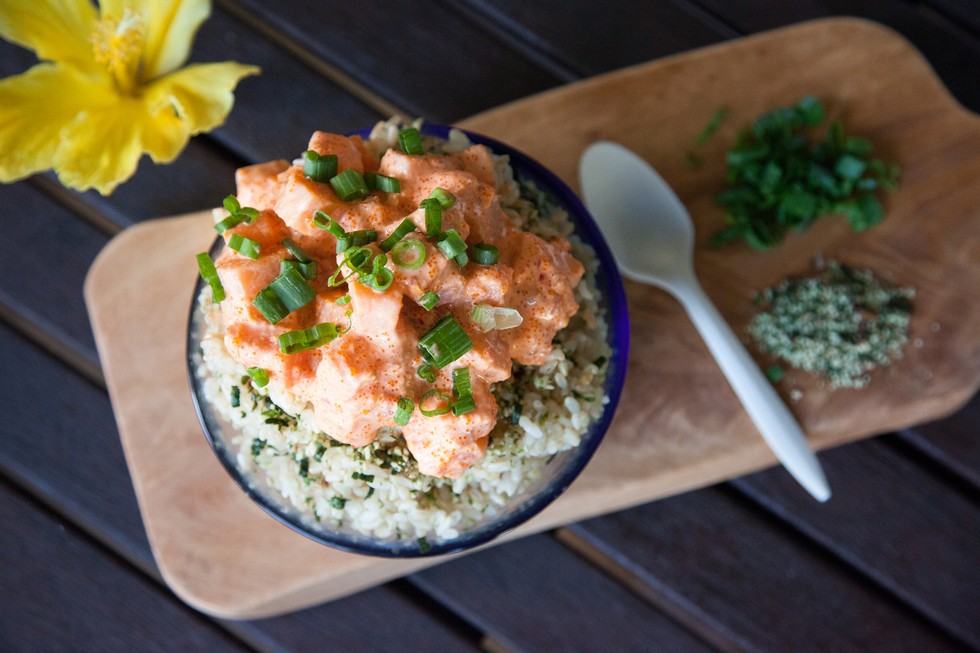 (Courtesy of hawaiian-pokebowl.com)
August 13th: PokeCon 2: Hawaiian Food & Music Festival, SPARK Social SF
With PokeCon tickets at sister park SoMa StrEat Food already sold out, Mission Bay's SPARK will be hosting its own PokeCon festival. There will be 10+ vendors serving poke and other Hawaiian specialities, live music, and $40 bottomless Hawaiian brews. Tickets are $5 if you purchase in advance and $10 at the door. // August 13th, 11am-3pm and 5-9pm, SPARK Social SF, 601 Mission Bay Blvd. (Mission Bay), sparksocialsf.com
August 25th-28th: Eat Drink SF, Fort Mason Center
Eat Drink SF celebrates the Bay Area's top chefs and restaurants over the span of four delicious days, including a taco cook off, the signature grand tasting, and more. Enjoy unlimited pours of wine, beer, and cocktails and tastes from the Bay Area's top restaurants; mingle with prominent culinary personalities; and watch cooking demonstrations and learn in classes taught by renown tastemakers. Tickets start at $85. // August 25th-28th, Fort Mason Center, 2 Marina Boulevard (Marina District), fortmason.org
August 26th & 27th: California Rum Festival, SOMArts Cultural Center

The second annual California Rum Festival is returning to San Francisco this month. The first day of this rum extravaganza will be broken into two sessions. In the first session, Spirit Industry, attendees will have the opportunity to network with industry professionals, attend training seminars, and go on rum tasting adventures. The second session is a Rum Aficionado Grand Tasting from 5-9pm where guests will get to try new rums and enjoy music. Tickets are $35. // August 26-27th, SOMArts Cultural Center, 934 Brannan St. (SoMa), somarts.org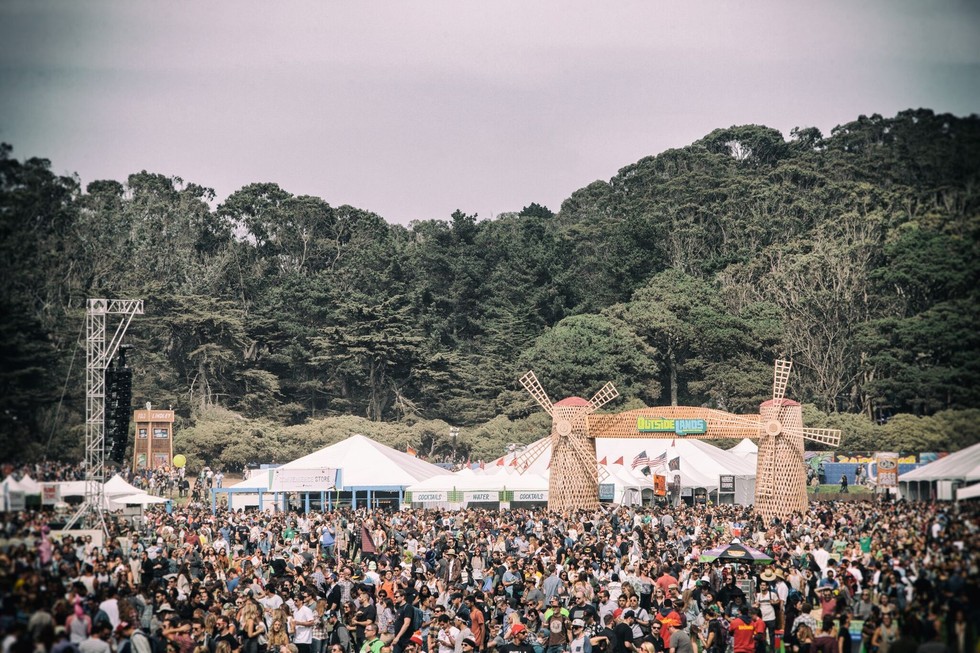 (Tom Tomkinson)
LIVE MUSIC + FESTIVALS
August 5th-7th: Outside Lands Music Festival, Golden Gate Park
Outside Lands is bringing a variety of musical acts, food trucks, Bay Area restaurants, artists, and comedians, to Golden Gate Park to kick off the first weekend of August. Tickets sold out months ago, but if you're lucky enough to have passes, you can look forward to seeing LCD Soundsystem, Radiohead, Lionel Richel, Lana Del Rey, and J. Cole over the course of three days in the park. // August 5th-7th, Golden Gate Park, sfoutsidelands.com
August 5th-6th: Bass Camp Festival, Lake Tahoe
Not going to Outside Lands this year? Tahoe is hosting an alternative music festival that's definitely worth the drive. Experience Bass Camp Festival, Lake Tahoe's biggest summer electronic music festival with headliners Krewella, Nero, Hermitude, Arty, and more. Two day general admission tickets are starting at $129. // August 5th-6th, Hard Rock Hotel & Casino, 50 US-50 (Lake Tahoe), basscampfest.com

August 7th: Party in the Park, Shoreline Park
Held at the historic Rengstorff House, this community event features live music, food trucks and an on-site barbecue bash (as well as real French & classic American pastries) from Shoreline Lake's American Bistro. Party goers will be serenaded by artists Bobby Love & Sweet Sugar and The Prowlers while they dig in to some tasty treats and kick back. // August 7th, Rengstorff House, 3070 N. Shoreline Blvd. (Mountain View), shorelinelake.com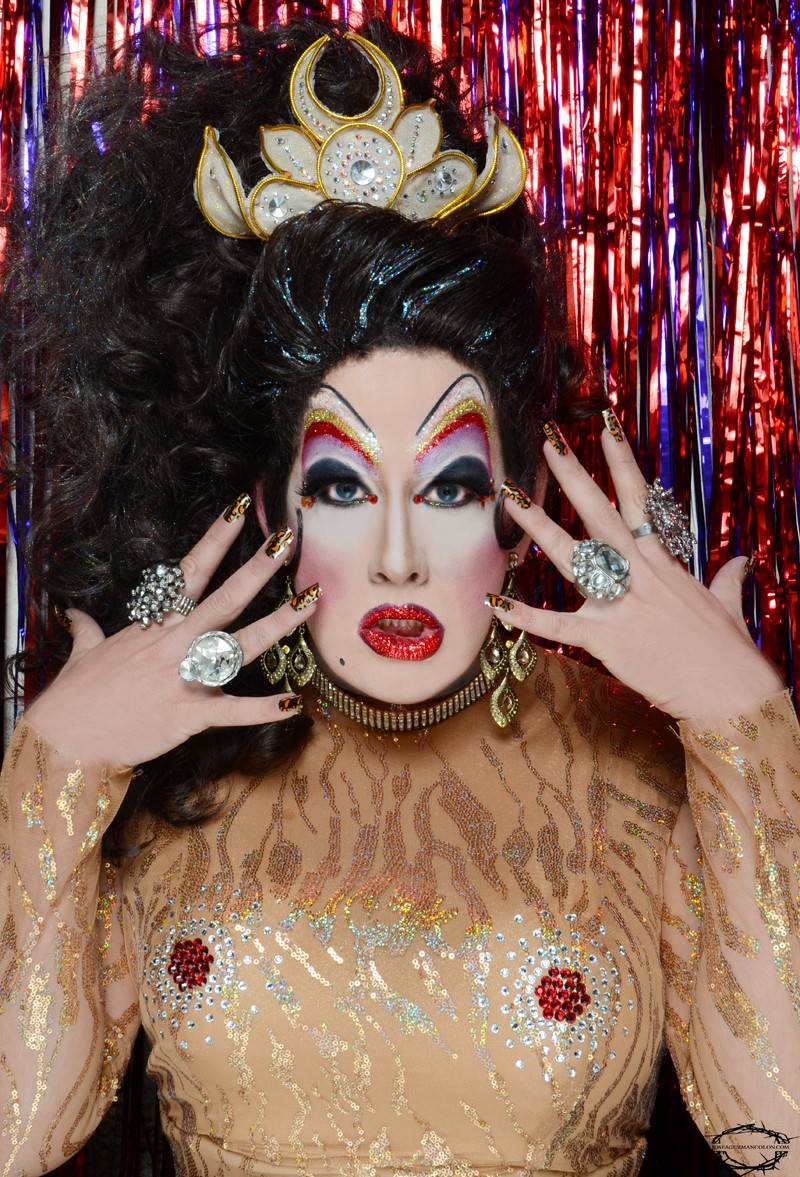 (Courtesy of Peaches Christ Productions)
August 10th-20th: SHOWGIRLS! The Musical, Victoria Theatre
SHOWGIRLS! The Musical, based on the 1995 so-bad-it's-good cult classic, tells the story of the beautiful drifter Nomi Malone as she goes from stripper to showgirl in Las Vegas. The new SF rendition will star April Kidwell as Nomi Malone and Peaches Christ as Cristal Connors. Tickets range from #32 to $45. // August 10th-27th, Victoria Theatre, 2961 16th St.(Mission), victoriatheatre.org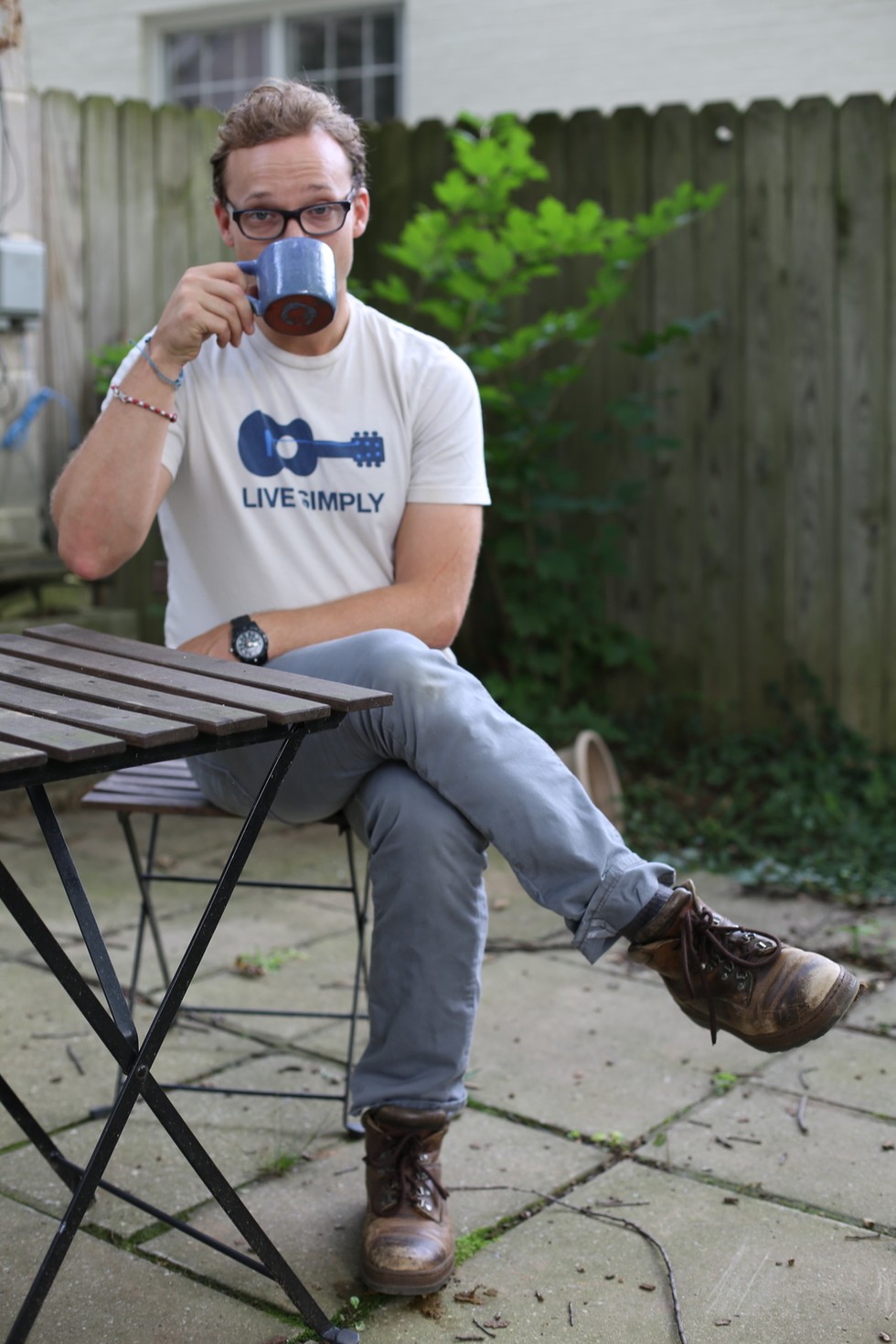 Ben Sollee(Courtesy of Ben Sollee)
August 12th: Ben Sollee, Swedish American Hall
Songwriter, composer, and storyteller Ben Sollee will be performing at Swedish American Hall this month as part of his West Coast tour. Sollee's newest albums Steeples, Pt.2 and Kentucky Spring, 2016 showcase his childhood in Kentucky with smooth stylings you'll want to listen to all night long. // August 12th, 8:30pm, Swedish American Hall, 2174 Market St. (Duboce Triangle), swedishamericanhall.com
August 12th-14th: San Jose Jazz Festival, San Jose

The San Jose Jazz Festival is nationally recognized as one of the biggest jazz festivals in the country with 120+ performances on 12 stages over the course of three days. Artists to perform include Lizz Wright, José James, Goapele, Honey Island Swamp Band, Mark de Clive-Lowe featuring Nia Andrews, Brother Tyrone and the Mindbenders, Adrian Younge, The Iguanas, The New Orleans Klezmer All-Stars, Dirty Cello, Freddie Joachim and many more. Purchase your ticket in advance for a discounted price. // August 12th-14th, Plaza de César Chavez Park, 194 S Market St. (San Jose), sanjoseca.gov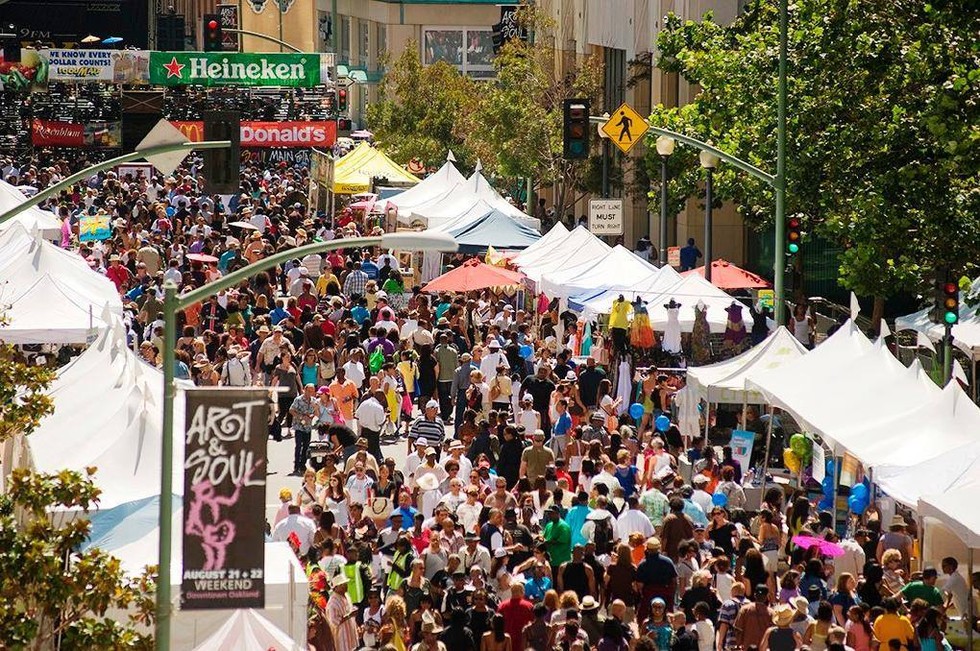 (Courtesy of Oakland Art and Soul Festival)
August 20th-21st: Art + Soul Festival, Downtown Oakland

Oakland's iconic Art + Soul Festival is returning for its sixteenth year this summer with a Blues & BBQ Blowout featuring the 3rd Annual Oaktown Throwdown BBQ Competition. Admission is $12 for adults; $7 for seniors and youth (ages 13-17). Children 12 & under enjoy free admission. // August 20th-21st, Downtown Oakland, adjacent to the 12th Street/City Center BART station (Oakland), artandsouloakland.com/map.htm
August 20th: 20th Street Block Party, Mission

Presented by Noise Pop, the free-of-charge 20th Street Block Party will take place on 20th Street, between Bryant and Harrison Streets, on August 20th. The lineup includes Australian indie-electronic group Miami Horror and LA-based Chicano Batman among others. This year's festival benefits Mission Language and Vocational School, a nonprofit community education and workforce development center. // August 20th, 12-6pm 20th Street between Bryant and Harrison Streets, (Mission), noisepop.com
August 21st: Michael Franti & Spearhead Performance, Mountain Winery
Michael Franti & Spearhead are on tour to promote their newly released album Soulrocker. The new album is influenced by a flux of genres such as hip-hop, rock, folk, and reggae. // August 21st, 5:30pm, Mountain Winery, 14831 Pierce Rd. (Saratoga), mountainwinery.com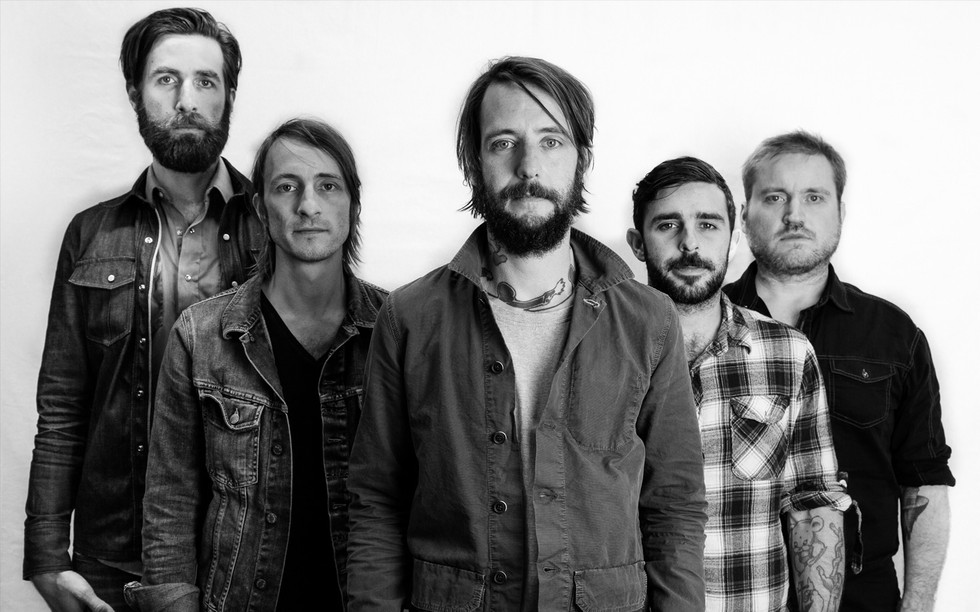 Band of Horses(Courtesy of Band of Horses)
August 24th: Band of Horses and The Wild Feather, The Masonic

The Wild Feather, a Nashville originated band who released their sophomore album Lonely Is a Lifetime will be on the road with indie favorite Band of Horses, performing Wednesday, August 24th at The Masonic. Tickets can be purchased here. // August 24th, 8pm, The Masonic, 1111 California St. (Nob Hill), sfmasonic.com
SPORTS
August 19th-21st: REI Outessa Summit, Kirkwood
REI Outessa Summit is the first weekend getaway that offers outdoor adventures and activities led by inspiring female athletes. There will be over 250 activities to choose from including backpacking, mountain biking, paddle-boarding, yoga and much more. All meals will be included but lodging must be reserved separately. Olympic marathoner Magdalena Boule, ice-hockey player Aliza LaPierre and speed-climbing record holder Quinn Brett are only some of the athlete guides that will at the summit. Registration for the 3-day summit pass starts at $799, plus other options for 1-day and 2-day passes. After this three day experience, you will come back with new skills that teach you how to survive in the natural outdoor terrain. // August 19th-21st, Kirkwood Mountain Resort, 1501 Kirkwood Meadows Dr. (Kirkwood), kirkwood.com
DON'T MISS A BAY AREA BEAT! SUBSCRIBE TO OUR NEWSLETTER.