31 Flavors: The Best Ice Cream Scoops in the Bay Area
By
Sunday is National Ice Cream Day and there's just one 31 things to do. Dip into our favorite scoops, including some fro-yo, gelato, and vegan versions too—because hey, we don't discriminate.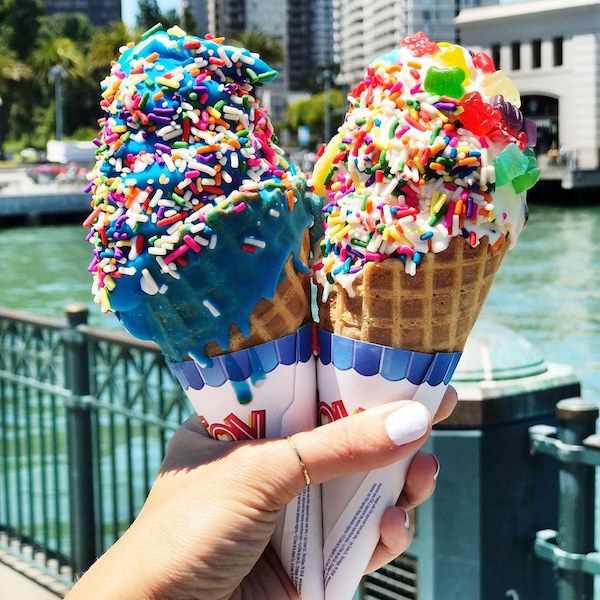 (Photo by Sarah Chorey)
Shell Dips: Everyone knows Gott's Roadside for its delicious burgers, but the soft serve ice cream is one of their best treats. Just in time for summer, Gott's has released an array of sweet new toppings including raspberry, blueberry, and peanut butter shell dips that add a colorful twist to your cone. // 1 Ferry Building #6 (Embarcadero), gotts.com
DON'T MISS A BAY AREA BEAT! SUBSCRIBE TO OUR NEWSLETTER.