This is a woman's world.
Well, maybe not yet. But if the pussy-hat-wearers and #metoo whistleblowers and #timesup advocates and Hollywood starlets and badass female chefs have anything to say about it (and you know they do!), it will be soon. But did you know that the art world is already at the cutting edge?
---
According to a study by The National Center for Arts Research, women are already conquering the art world. Ladies have leading roles at 48 percent of American museums, and 54 percent of our small and midsize galleries are female-owned. In fact, some of the country's most prestigious art institutions are directed by women—including Lisa Phillips, of New Museum in New York; Anne Pasternak, of Brooklyn Museum, and Martha Tedeschi, of Harvard Art Museums—who pioneer innovative new programs and promote up-and-coming artists and burgeoning communities.
The Bay Area, unsurprisingly, is in step with this revolution, with fearless women of power at every major museum and dominating our gallery scene. Meet the local ladies who are changing the rules and shaping a supportive environment to bolster both local artists and our city's reputation as an international leader in art.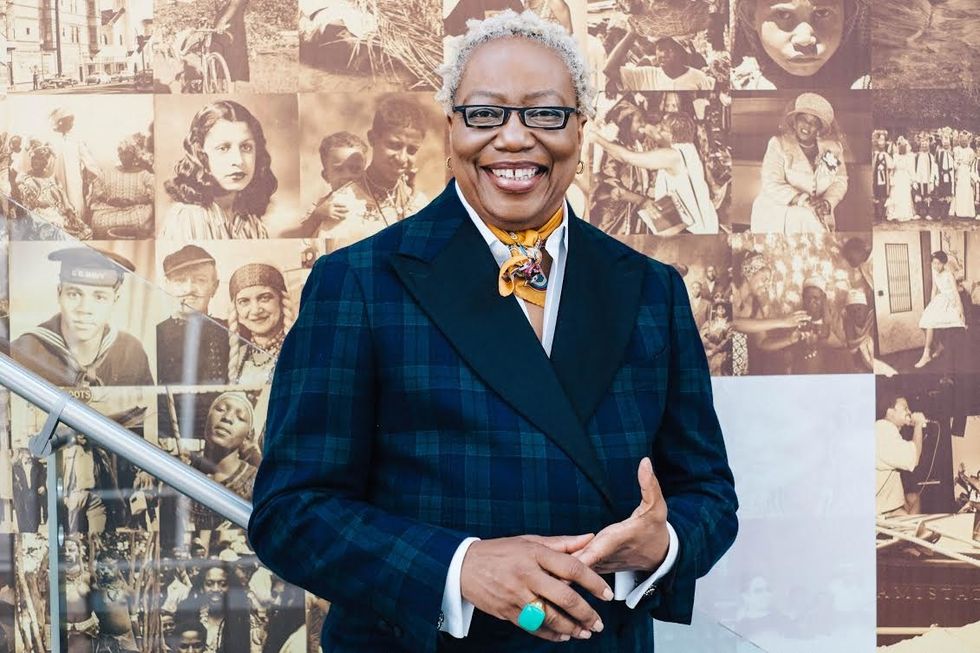 (Courtesy of MOAD)
The inspiration. "Though the majority of my career has been as an executive at Fortune 50 companies, I made a deliberate decision five years ago to use my business acumen in the service of the arts. As a longtime supporter and advocate of the arts, my path became clear. I was inspired by my grandmother, Helen Harrison, who told me that being successful meant being of service. She made a difference in her community by impacting local politics from her small beauty shop on Chicago's South Side. I've chosen to make a difference building diverse and global communities in the arts."
Works in progress. "We're just about to install three concurrent exhibitions opening March 28th. Curated by Andrew Hennlich, After the Thrill is Gone: Fashion, Politics and Culture in South African Contemporary Art presents installations, photography, painting and more directly from the continent. In addition to highlighting another striking Bay Area artist, Andrew Wilson, from Emerging Artists Program (EAP), we are also activating our first floor galleries with an exhibition focusing on digital art and augmented reality, which will be free and open to the public. In the Spring of 2019, we are ecstatic to partner with the Studio Museum of Harlem in presenting a blockbuster selection of works curated by Connie Choi. In its almost 60-year history, this will be the first traveling exhibition to reflect the full breadth of the Studio Museum of Harlem's unparalleled permanent collection."
The Bay Area can do better. "I would love to see a more vigorous public arts scene carried throughout every neighborhood."