Pack your snow boots and grab your passport, you're headed to Sweden.
In the tall-pine forest of Northern Sweden, a stunning new addition to the renowned Treehotel opened this month. Hovering within the tree canopy about 32 feet above ground, 7th Room, designed by Snøhetta (the same design firm behind the new SFMOMA), provides guests with unimaginable views of the Lapland treetops and the Lule River.
---
Built in the style of a traditional Nordic cabin, 7th Room has a burnt-pine façade, ash wood floors, and birch plywood on the interior walls. Large windows, a netted terrace suspended above the forest floor, and even a tree stretching up through the cabin floor brings the natural surrounds into focus. Light wood furniture in Scandinavian style is a blonde contrast to the dark exterior.
Approaching on foot, guests will get the ultimate experience of being in the woods: At the base of the cabin, a 12 x 8-meter surface is covered with a black-and-white photographic print of trees reaching up into the sky. A staircase takes you up into the cabin, and there's a small elevator for transporting luggage.
At 55-square meters (approx. 180 sq. ft.), the cabin—laid out on two levels with an approximate height difference of 12 inches—accommodates up to five guests with two bedrooms, one bathroom, a social lounge, and an airy terrace. The lounge area is located on the lower floor, while the bedrooms reside on the upper level with beds embedded in the floor. In the early morning, a north-facing floor-to-ceiling window means a chance to see Aurora Borealis on a clear day.
Ready to book your stay? Wow Air is offering tickets from SFO to Stockholm for just $169. Bon voyage!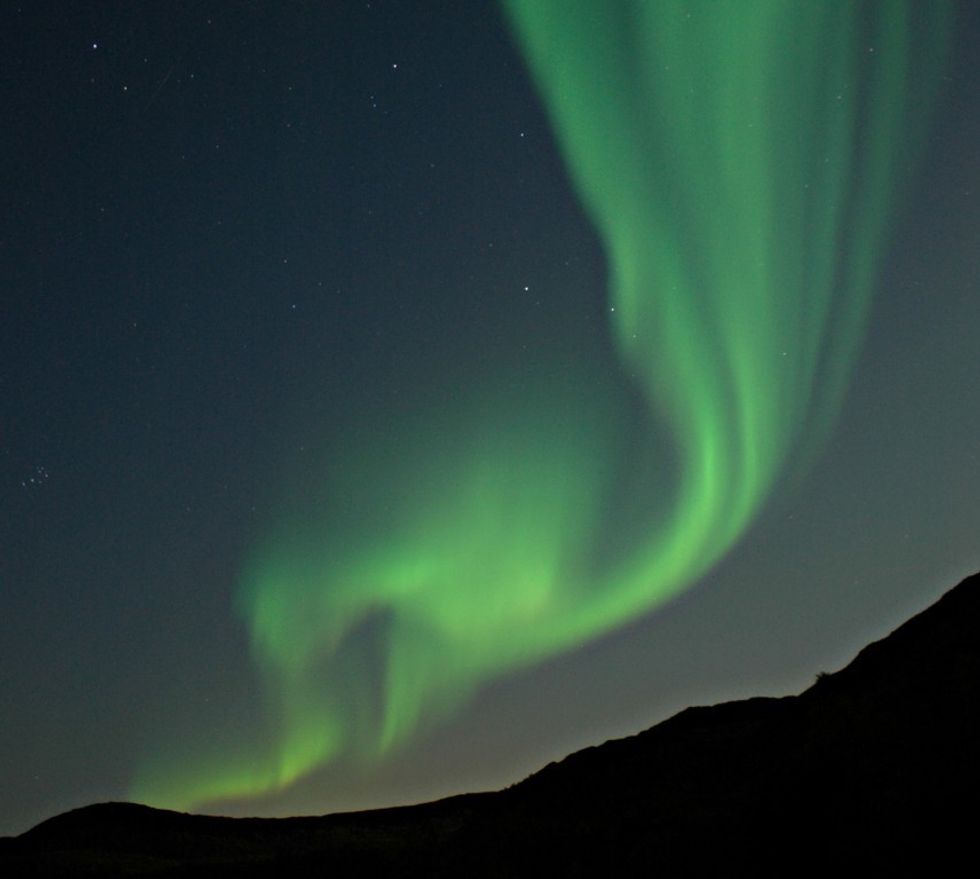 A view of Aurora Borealis from Sweden.(Courtesy of Sweden.se)